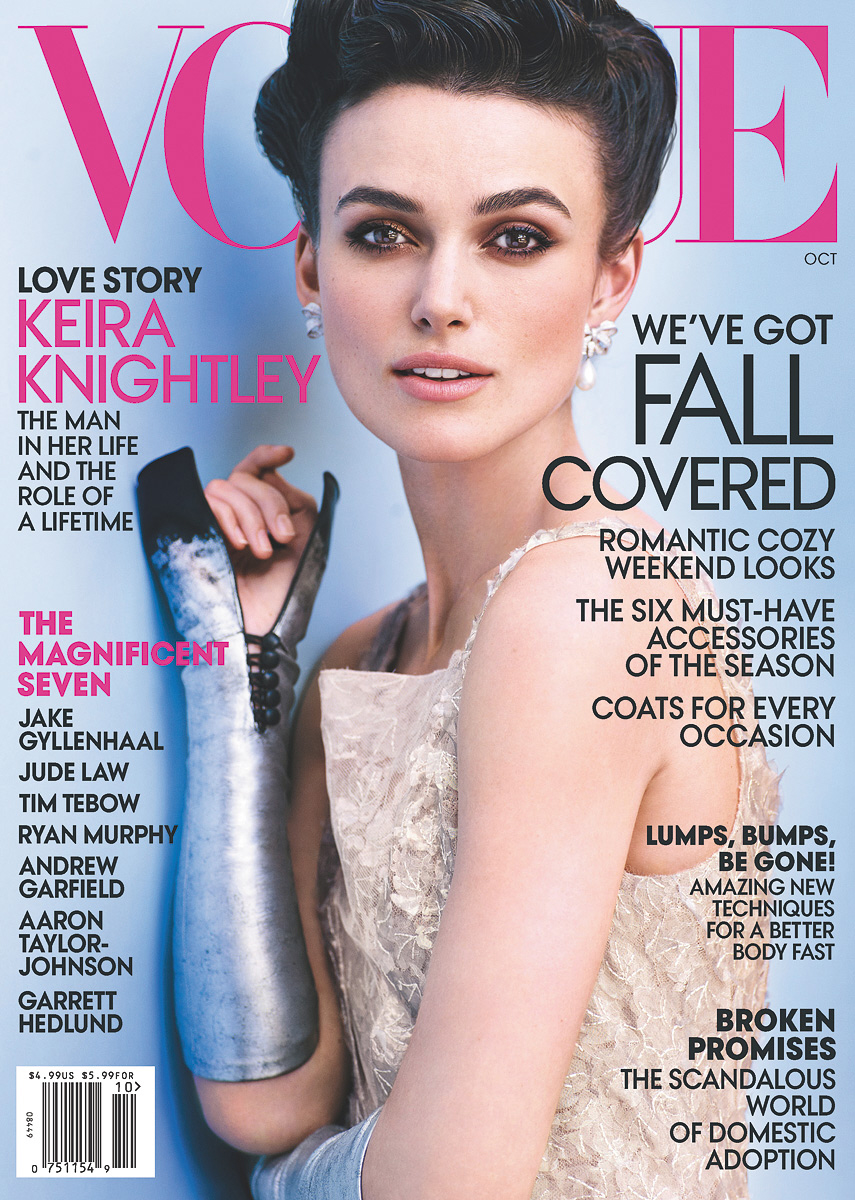 Keira Knightley covers the October issue of Vogue Mag. I've been waiting for a week to see this pictorial, and it does not disappoint. Mario Testino photographed Keira beautifully and lovingly, and Testino also took some beautiful portraits of Aaron Taylor Johnson and Jude Law too – you can see Vogue's slideshow here. I've included some of what I consider the most beautiful shots of Keira. I don't particularly care for the cover shot, but I adore the corsetry and period styles that Keira is wearing in the rest of the shoot.
As for the interview – Vogue has released the entire piece here. I'm including some highlights below too. Obviously, Keira is promoting her role in Anna Karenina, and I have to give her some credit – she's really given a good interview to Vogue.
On her engagement to James Righton: The questions and musings come thick and fast. It's no longer "I," she acknowledges, "but that big old 'we.' " Where, for example, will she and Righton spend their first Christmas as a married couple? "I have no idea; it's a massive question," she says with semi-seriousness. "My family was just four"—Keira has an older brother, Caleb—"and very simple. Now all of a sudden it's breaking into different parts. I cannot imagine my mother letting us go."

Feminism, work and motherhood: And then there are the really big decisions to wrestle with, such as motherhood and work. The feminist debate reignited earlier this year by former State Department director of policy planning Anne-Marie Slaughter, who announced that she was putting the needs of her family ahead of her own career, has obviously struck a nerve with Keira. "I'm glad that the subject is coming up again," she says. "I remember doing interviews, and people would ask, as if it was a joke, 'So you mean you are a feminist?' As though feminism couldn't be discussed unless we were making fun of it. I don't want to deny my femininity," she continues. "But would I want to be a stay-at-home mother? No. On the other hand, you should be allowed to do that, as should men, without being sneered at."

Taking a break from work: Looking back on her decision to take nine months off, Keira searches for the right words. "I literally had no life outside of acting, and I just wanted to go off and not be 'on' all the time, not be photographed, not. . . . " She pauses, then remembers, laughing. "I once went to the Glastonbury music festival"—practically a rite of passage for every English teenager—"and was completely surrounded by packs of paparazzi the entire time, so I ended up sitting in a trailer, unable to go out."

Playing Anna Karenina: Keira loved the challenge. "When I reread the book last summer, I went, 'Oh!' It's not a romance at all. I don't think that Tolstoy is saying this is what you should do for love; quite a lot of the time he is saying the reverse. He hates Anna at certain moments. She is both a villain and a heroine. She can be incredibly vain and manipulative. She is somebody who breaks her own moral code, and yet the shame and disgust she lives with because of that make her fascinating."

She doesn't need to play the heroine: "I think a lot of people want to play heroic characters, and that's it," she says. "But I don't find that very compelling. It's far more interesting to think about characters whose actions don't always make sense. The fact is, the opposite is always alive in every decision. And if you look at your own life, and the way you've behaved and thought, it won't always make sense either."
Keira is 27 years old now – and she's been incredibly famous for a decade. I think she sounds extraordinarily sane and down-to-earth, much to her credit. I've kind of fallen in love with her all over again, if truth be told. Sigh… now I really can't wait to see Anna Karenina. SO excited!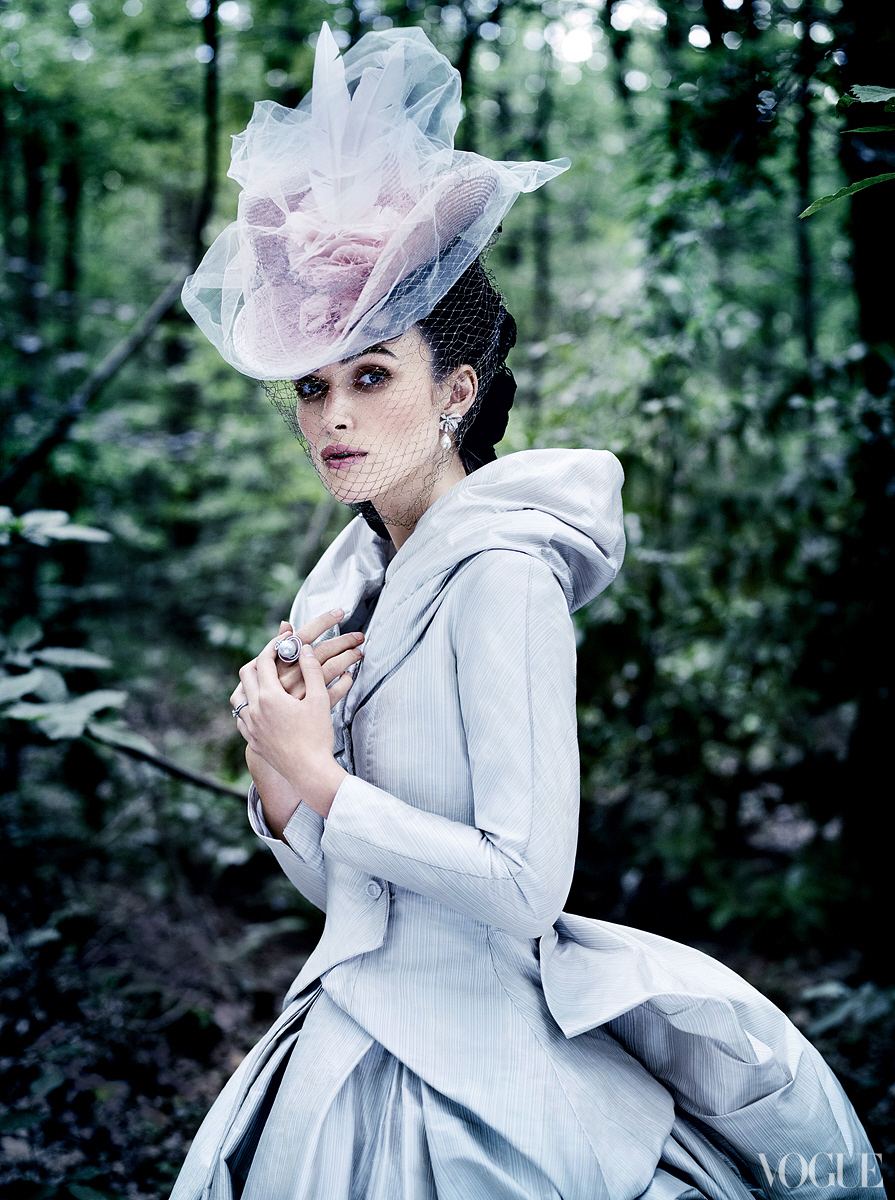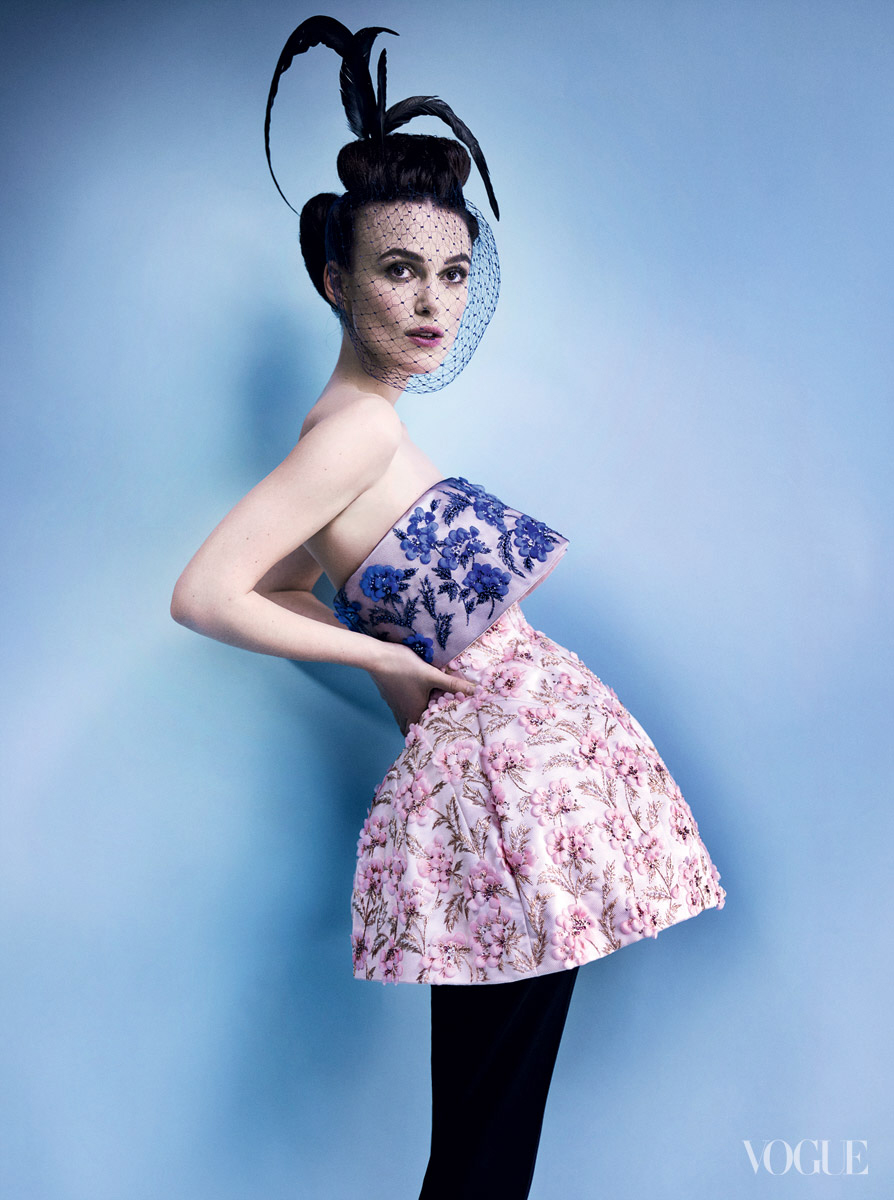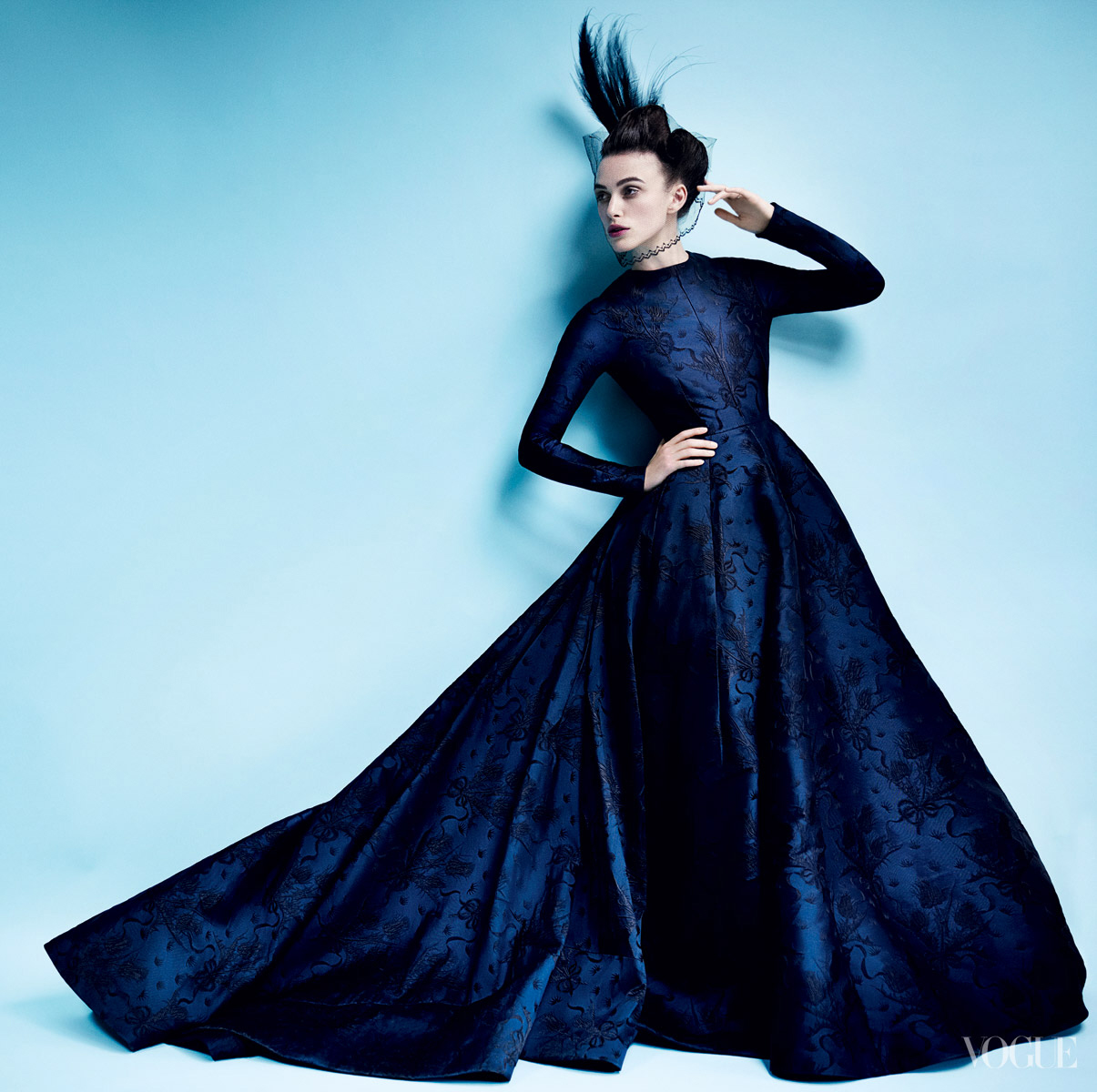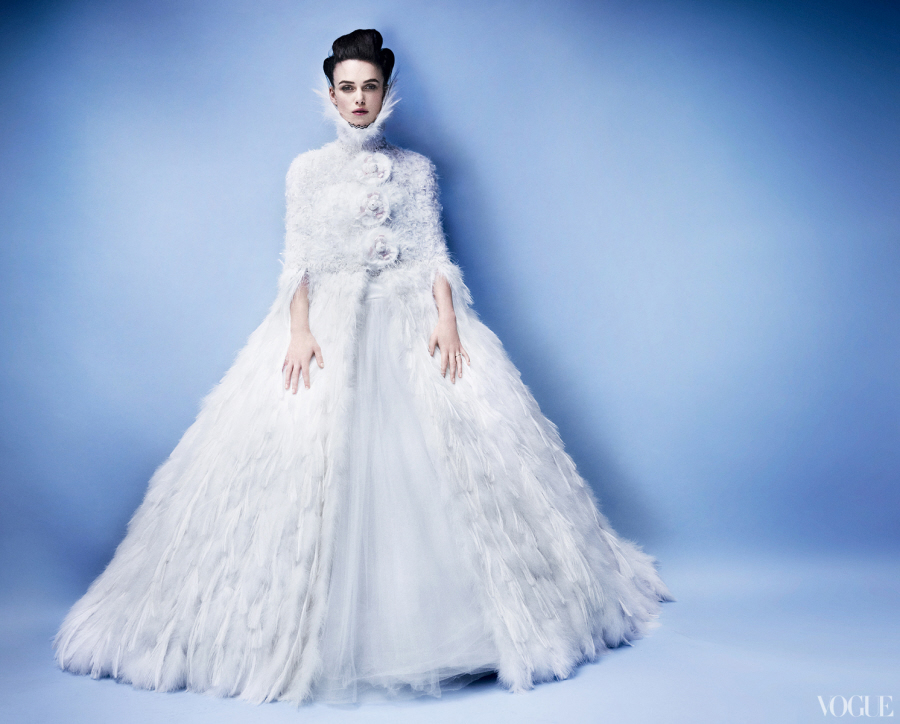 Photos courtesy of VOGUE/Mario Testino.