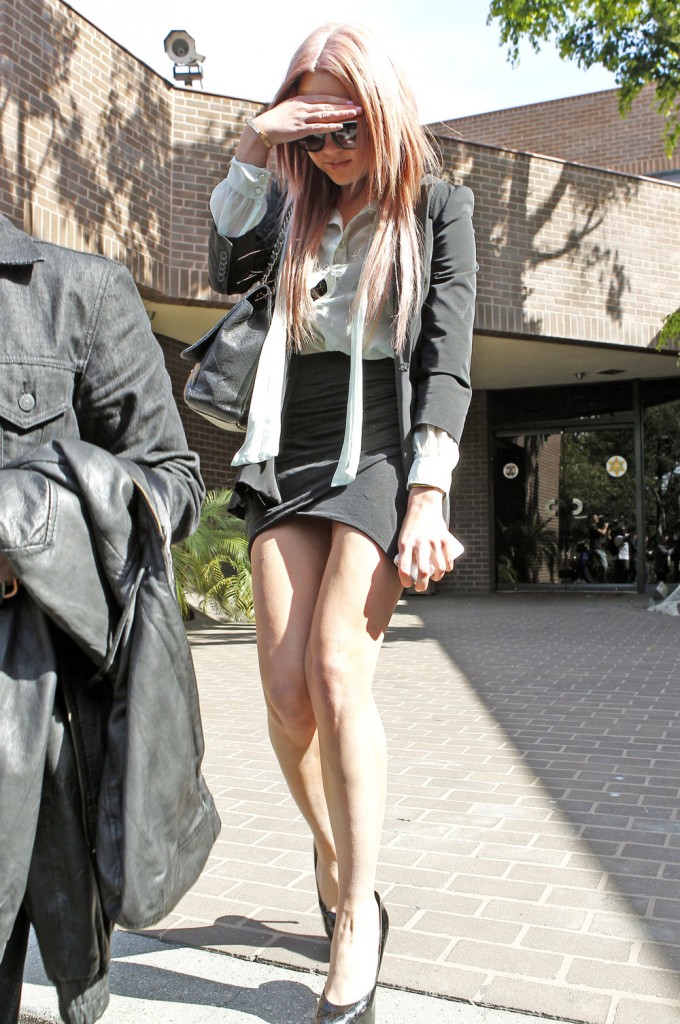 For all of us waiting for some kind of justice to come to Amanda Bynes after a DUI, several hit and runs, getting pulled over while driving with a suspended license and getting stoned in her car, something has finally happened yesterday! Cops pulled Amanda over and they ran her license this time, which lead to her car being impounded. You know she'll find another way to drive, but for now she'll have to cab it or get a driver. I only hope the paparazzi are the ones who called the cops and that they're keeping an eye on her. They need to be useful somehow. Here's the story from TMZ:
Amanda Bynes' suspended license finally caught up with her today — TMZ has learned she was pulled over by police and had her car impounded.

Law enforcement sources tell TMZ … Bynes was pulled over in her black BMW around 9:00 AM in Burbank, CA. We're told when cops ran her license they discovered it was suspended.

According to our sources, cops impounded the vehicle and issued her a misdemeanor ticket for driving on a suspended license.

As TMZ first reported, Bynes was pulled over on September 9 — but despite having the suspended license, she was given only a verbal warning and let go.
TMZ has the photos of Amanda's car getting pulled over and her car being taken away. You can't see her face because she's pulled a jacket over her head, and her legs look incredible in some jeggings. We know that Amanda has been hitting the gym in between getting baked and driving around aimlessly. Several sources fom Amanda's gym told TMZ that she's in there a lot and that she often talks to herself. Her neighbors think she's having serious problems too. Uh oh:
Several people from her gym — Equinox in West Hollywood – tell us, she has been showing increasingly alarming signs of delusional behavior. One person says Amanda came to the gym Thursday looking dazed and began speaking with herself — making comments and then answering back.

Another person says when Amanda was on the elliptical, she would stop suddenly and start "laughing hysterically for no reason." She did this periodically throughout her workout. This person says he's seen her dozens of times in the last few months, and says it's apparent her condition is "deteriorating."

Several of Amanda's neighbors echo the concern over Amanda's condition. One tells us he observed her on several occasions having long conversations with inanimate objects. Another person says people in her condo complex are aware of her condition and her conduct but haven't called her friends or relatives or authorities because they just don't want to get involved, given her profile.

Some of the people in the building have been upset over the last few weeks, because they believe the media is painting Amanda as a garden variety pothead and they say her problems are much deeper.
If this is true, I hope that someone will step in and make sure she gets the help she needs to be stabilized. It sounds like she's having serious problems and is deep in denial. TMZ has a follow-up story on this from a source close to Amanda (read: Amanda) who insists she's just fine and everything is being "blown out of proportion." The source also insists that she was only smoking tobacco out of that special pipe designed to look like a car cigarette lighter.
Meanwhile the Cracken has chimed in on this, because she faced the ultimate sentence of a full 14 days in her own segregated jail cell for a DUI, a high speed car chase involving unwilling passengers, missing scheduled hearings, failing court-ordered drug tests, and failing multiple times to complete her court-ordered education and community service. (Not in that order, but it's impossible to recap her legal problems without writing a treatise.) Lindsay tweeted "Why did I get put in jail and a nickelodeon star has had NO punishment(s) so far?" Maybe because you had a LOT more chances, particularly after the legal system got involved, you stupid cow. Look at that, Lindsay Lohan just made me defend Amanda Bynes. Lindsay's just pissed that Amanda is getting more press than her.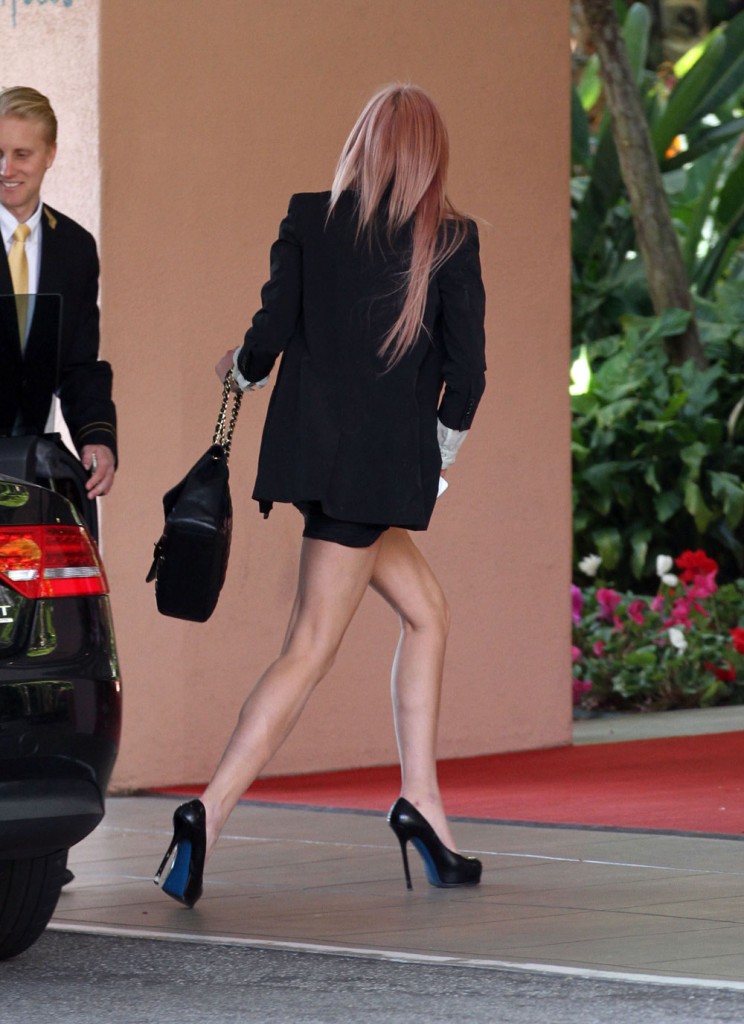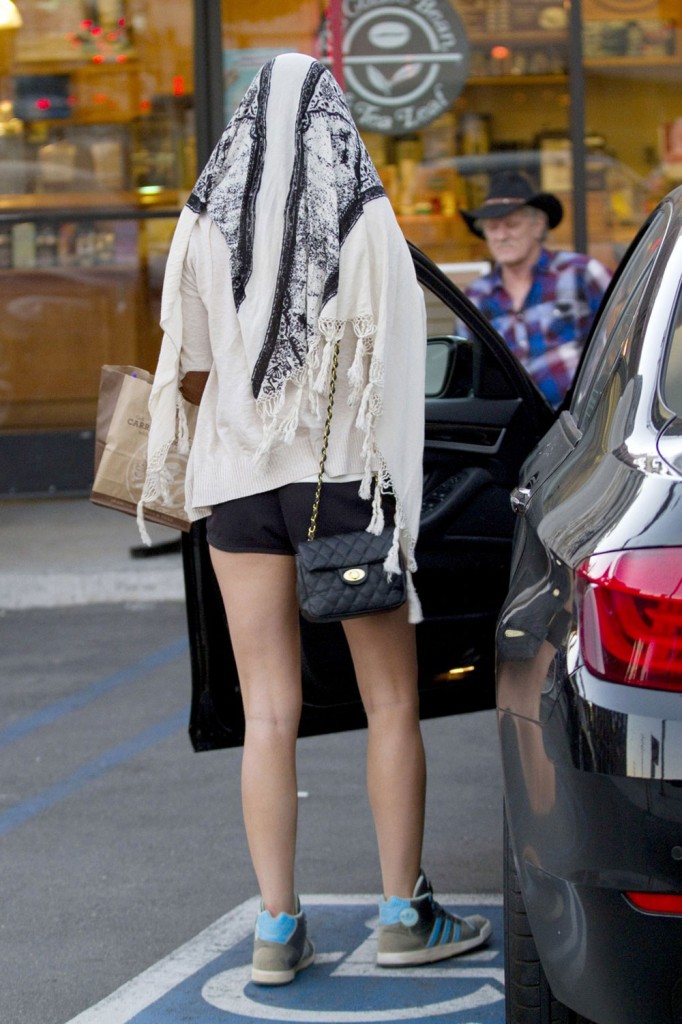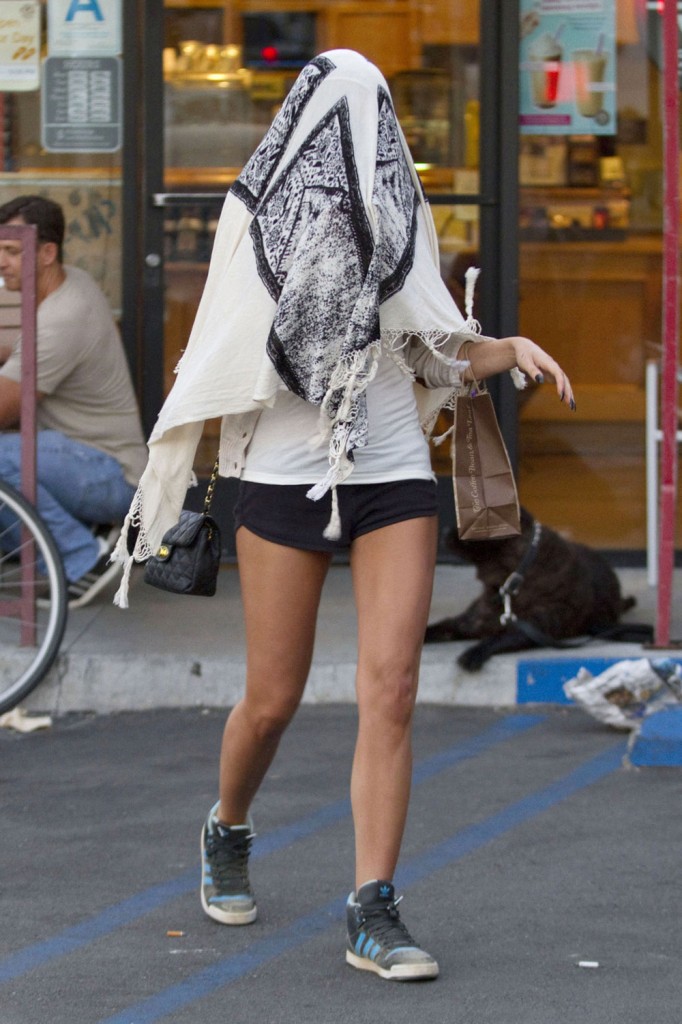 Photos are from April outside the police station after her DUI and earlier this month. Credit: FameFlynet and PCNPhotos