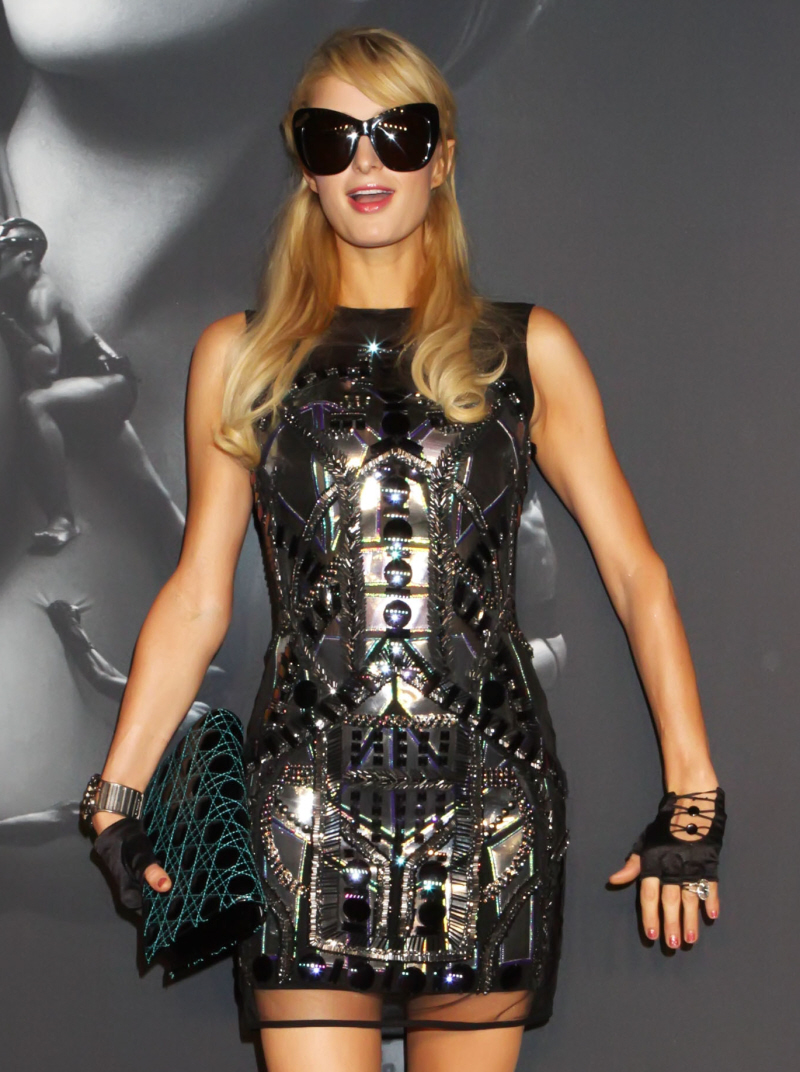 On Friday, when I was covering the not-terrible photos of Lindsay Lohan at the Thursday night launch of Lady Gaga's perfume, I completely missed the fact that Paris Hilton was at the same event. I'm including some pics of Paris and her wonk eye in this post. I have no idea if Paris was invited, or if she just showed up or whatever. I don't have any idea if Lindsay was invited either – although I suspect LL was invited because Gaga has made The Cracken her special project or something. Anyway, as you might remember, Lindsay and Paris have some kind of ridiculous, crackie, cheap on-and-off drama that's gone on for years. Last I heard, they were still partying together, but that was… last year maybe? Like, about 10 crack-drama-cycles ago. According to Page Six, we are in the midst of another crack drama cycle.
Lindsay Lohan came face to face with old frenemy Paris Hilton and freaked out at a high-profile fashion bash, as their long-running feud continues to burn.

Lohan, who is working hard to put her troubled past behind her, arrived in New York from the Atlanta set of "Scary Movie 5" in which she acts opposite Charlie Sheen and makes fun of her hard-partying, train-wreck past, including an incident last year when she was accused of stealing a necklace from an LA jewelry store.

But "Lindsay wound up looking at [the 'Scary Movie' cameo] as a way to complete a phase of her life and move on," a source said. After desperately trying to get out of the shoot, she filmed the role without any additional drama Wednesday.

But when Lohan arrived at Lady Gaga's masked ball Thursday night at the Guggenheim Museum, she flipped when she saw her old party-pal-turned-archrival Hilton.

"Lindsay freaked out when she saw Paris," said a spy. "Neither knew the other would be there. And when Lindsay first saw Paris, she just stepped back with these big eyes. She was shaking her head and kept repeating, 'No, no, I can't.' "

The once-tight pair had a falling out back in 2006 over the infamous incident when foul-mouthed oil heir Brandon Davis branded the "Mean Girls" star "Firecrotch," with Hilton egging him on.

At the Gaga event, which launched the singer's new fragrance, Fame, "Lindsay refused to get her picture taken with Paris," a source said. "But eventually she calmed down."

While Lohan arrived at the event "very quietly," Hilton "marched in and tried to push her way through the crowd to Gaga," only to turn around when she realized no one was moving out of her way when she wanted to get to the singer.

Lohan later received a hug from Gaga, whom she'd bonded with over the summer during a sleepover at the Chateau Marmont in LA. Page Six exclusively reported that Gaga's planning to cast Lohan in her first video from her upcoming album, "Artpop."
Paris and Lindsay are both terrible losers, but in different ways. I tend to think Lindsay is more dangerous, physically and emotionally. But Paris is definitely a loser too, and what's even worse is that Paris would LOVE to have the wrong kind of fame that Lindsay has right now. It seems like Paris is actually pretty jealous of how much (bad) attention Lindsay gets. Anyway, I just think it's kind of funny that all of these years later, these two jackasses are still acting like two dumb Mean Girls.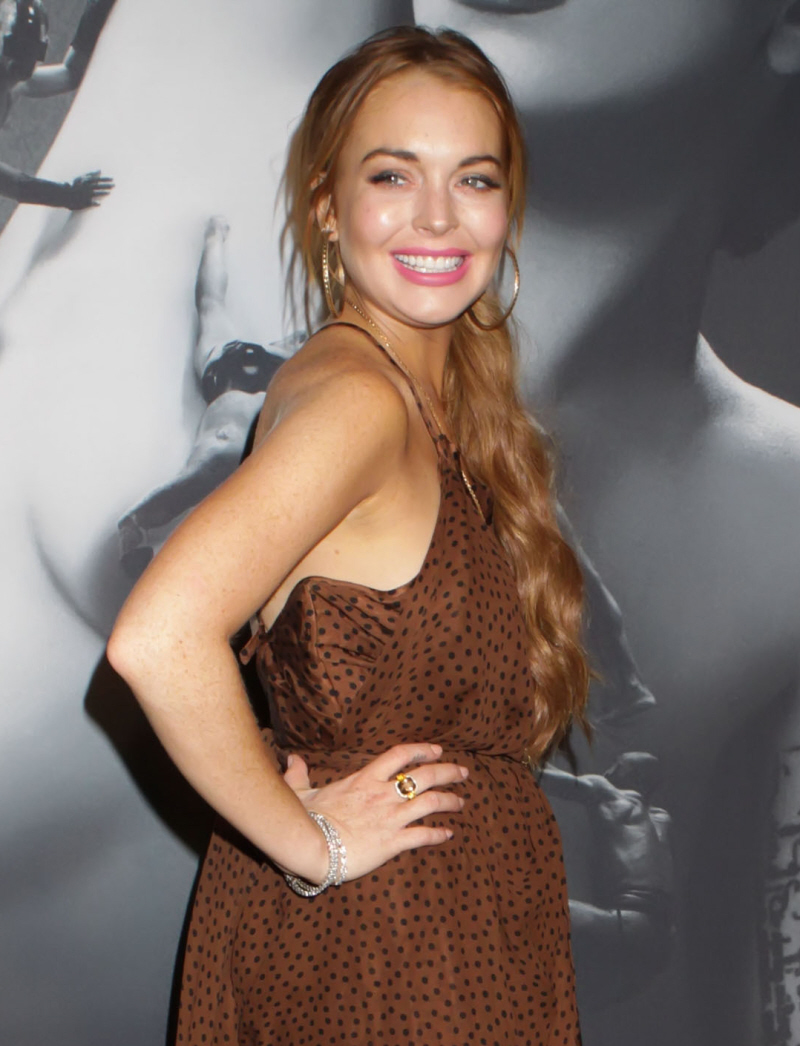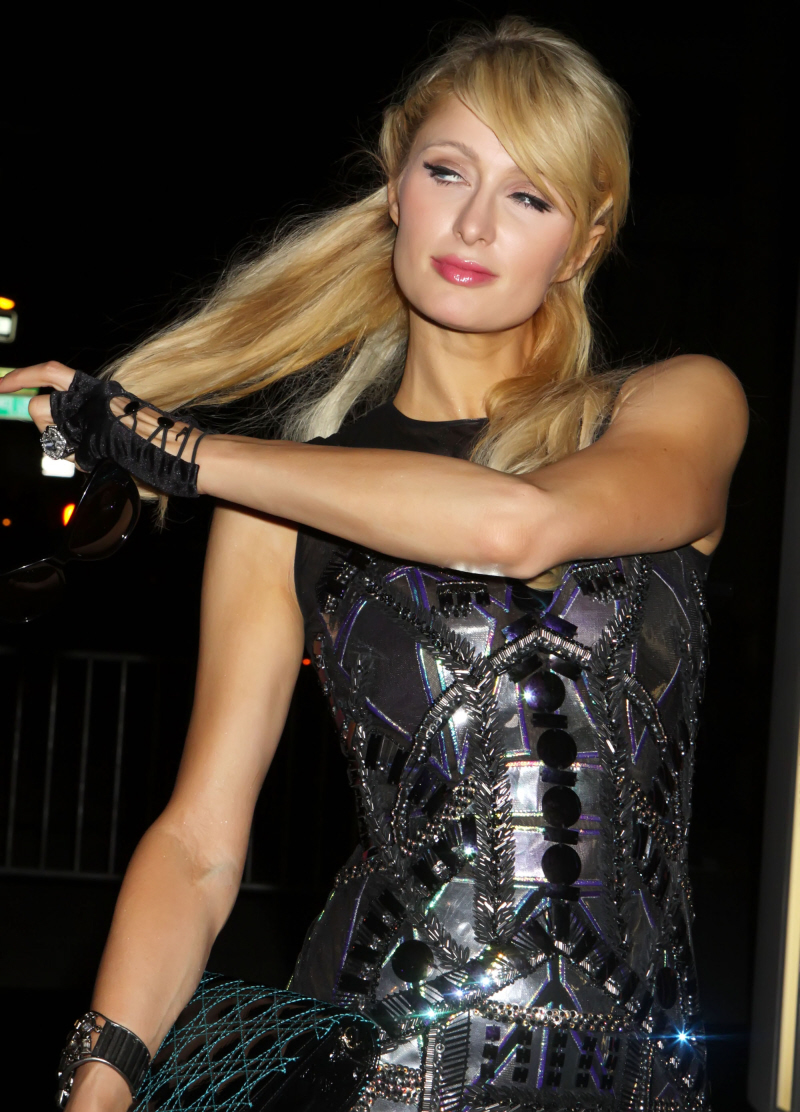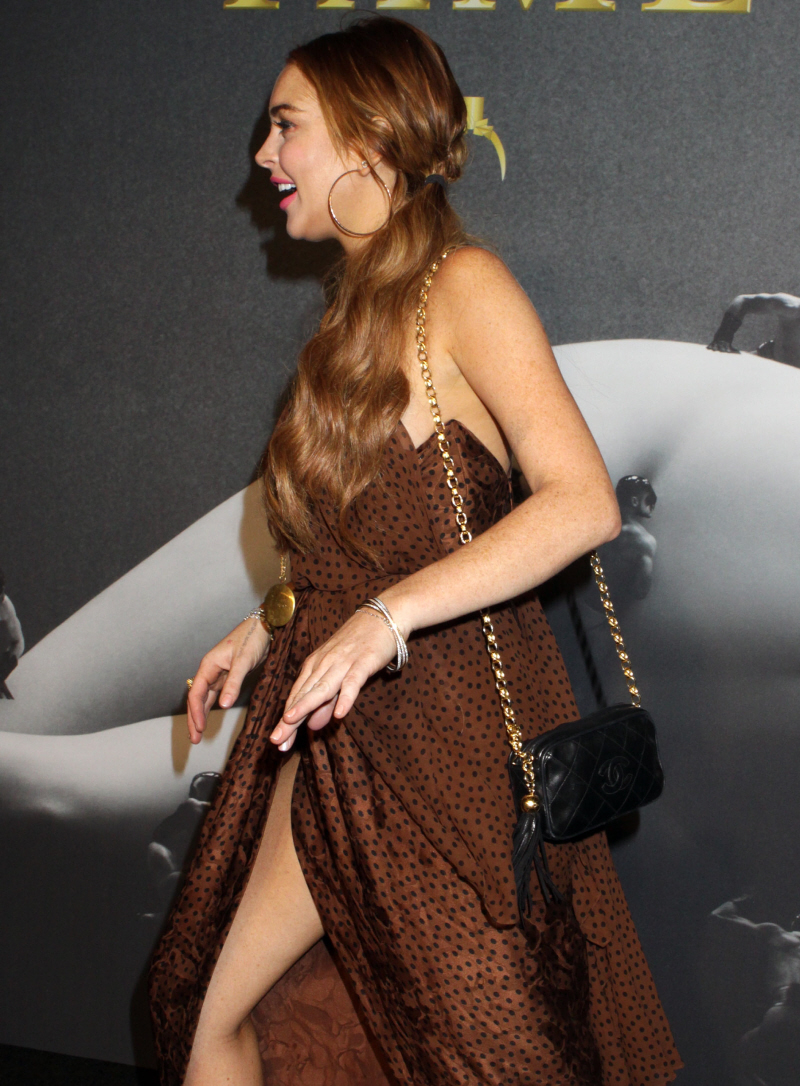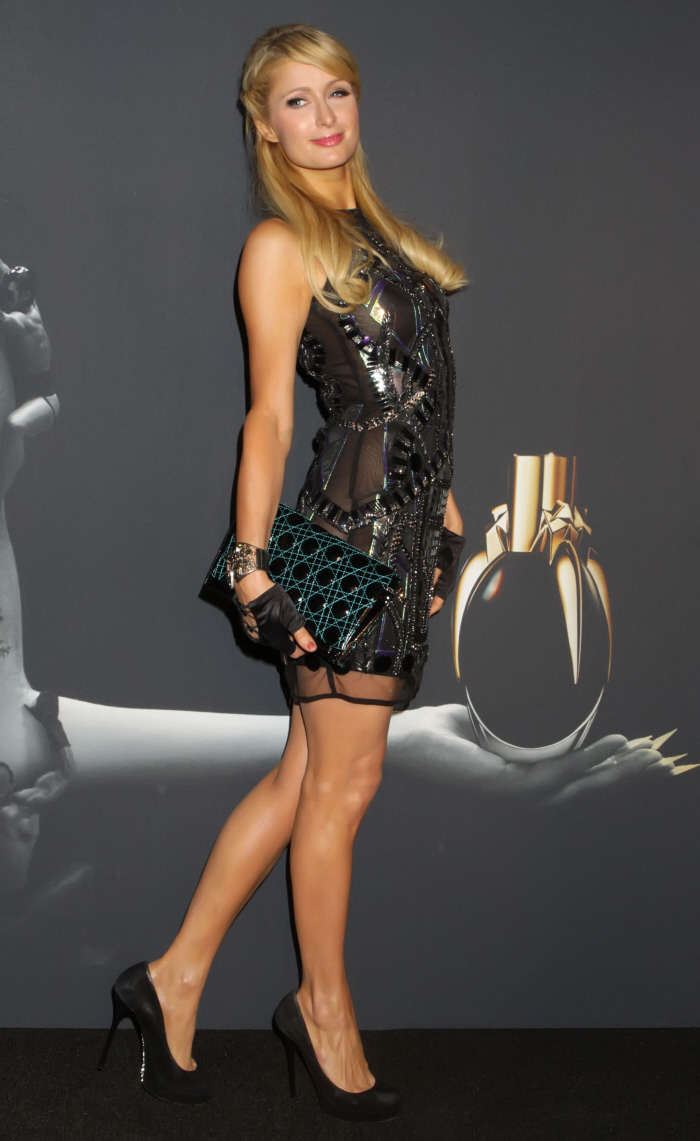 Photos courtesy of WENN.