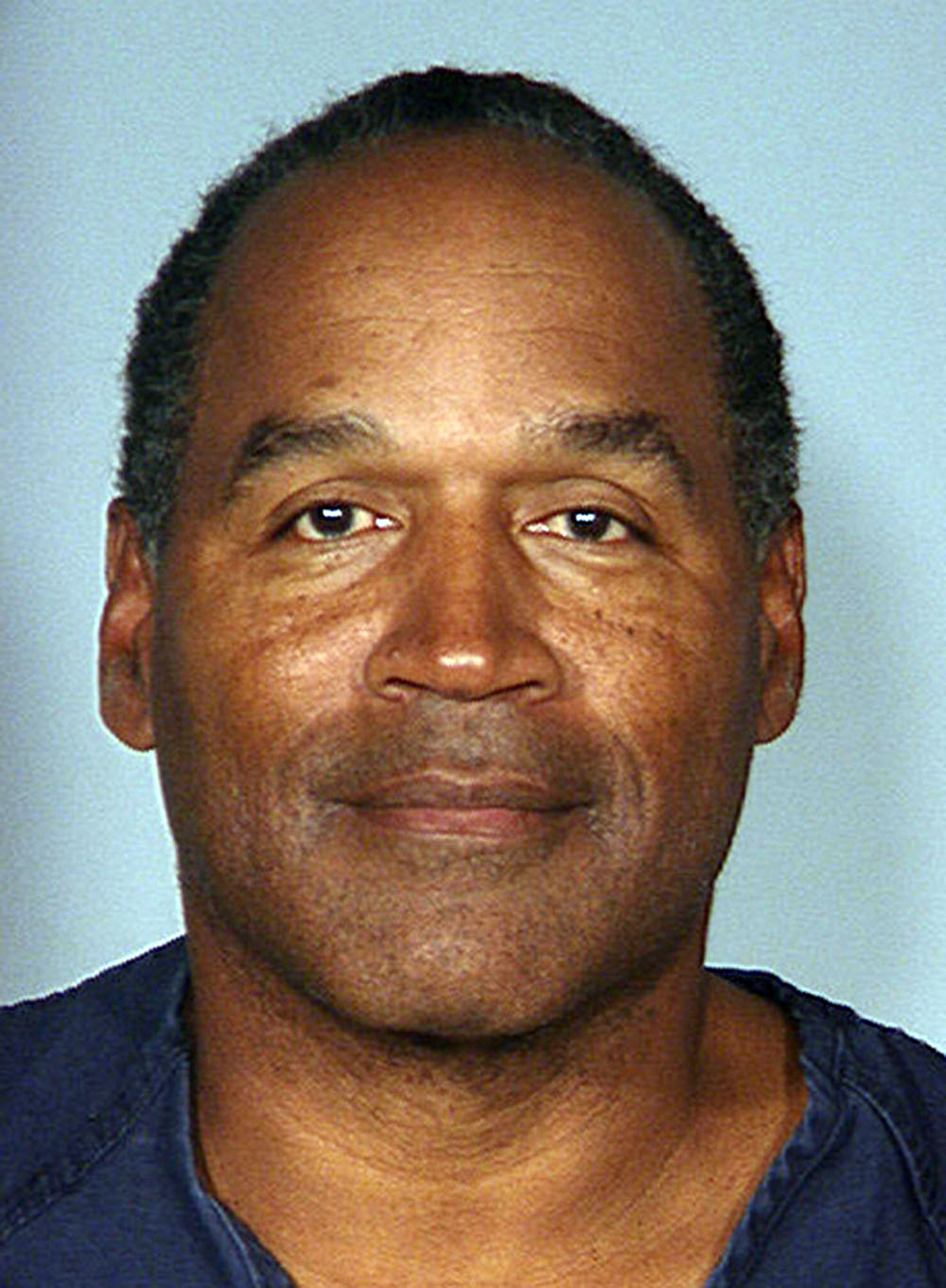 OJ had better get used to prison gray uniforms, as he will be wearing them for at least 6 years. Photo credit: Bauergriffin.
The sentencing in the OJ Simpson trial has just subsided. Simpson was convicted in October on 12 counts including kidnapping, armed robbery and burglary for his part in a badly-planned robbery to get back some of his sports memorabilia which he'd either sold or lost years ago. In an unusual turn of events, Simpson made a statement to the judge just before the sentence was handed down, maintaining his innocence. (See a clip of that statement here.) It reeked of arrogance and insincerity, and the judge wasn't having any of it. She basically told him to sit down and shut up and went on with the sentencing. Simpson's co-conspirator in the crime was also sentenced. Ron Goldman's father was in the courthouse, as were O.J.'s children from his marriage to Nicole Brown.
O.J. Simpson was sentenced to 15 years in prison, a judge ordered today. He is eligible for parole after six.

O.J. pleaded his case to the judge before she sentenced him, but to no avail.

Simpson was convicted on October 3 of 12 criminal counts, including kidnapping, armed robbery and burglary after he and a few pals broke into a Nevada hotel room in an attempt to recover allegedly stolen sports memorabilia.

Simpson's cohort, CJ Stewart, was also sentenced to 16 years. He is eligible for parole after six.

David Cook, a lawyer for the Goldman family, tells TMZ, "Fred Goldman is certainly going to wish Mr. Simpson a pleasant journey."
The judge in this case prefaced her sentence by making it clear to the court and the media that her job was to sentence Simpson appropriately for these crimes and not the murders he was acquitted of nearly 15 years ago. Once the sentences were read, Simpson and Stewart, who were dressed in prison-issued gray coveralls, were led out of the courtroom and back to jail.
Personally, I can't think of a better place for Simpson to live out his golden years. I know that we're not supposed to look at this as retribution for the murders he was acquitted of (and most likely committed), but I can't help it. Since getting off for those murders, OJ has done nothing to "find the real killers" as he once so famously promised, and instead has pissed away what little money he had left after paying his high-profile team of lawyers by playing golf, running through a string of women and so on. He even attempted to profit from the murders with his "fictional" book, "If I Did It," which ended up being pulled from bookshelves and generally deemed to be in the poorest of taste. If you ask me, the acquittal only made OJ's ego even bigger – he truly believed he was above the law and could get away with this latest crime. Luckily, the Las Vegas jury and judge didn't agree.