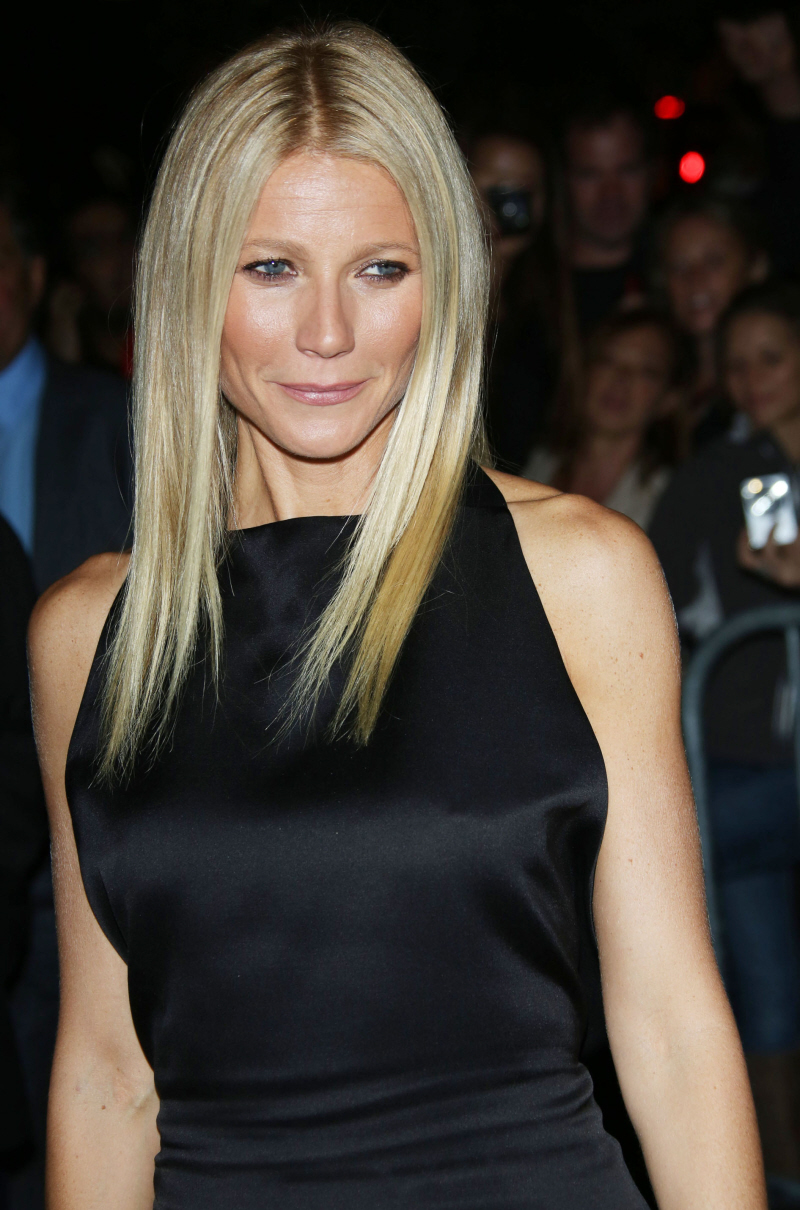 I know Gwyneth Paltrow has some defenders, but every time this woman opens her mouth, I just can't help but find her insufferable. If she's not deigning to tell the peasants how to live, she's saying idiotic things like "I'd rather smoke crack than eat cheese from a can" or telling a fatty just how disappointed she is that they don't met her skinny standards. The kicker, I think, is that Gwyneth seems to think she's a world-class "foodie" AND that she's all about health. To which I say: it's not healthy to detox as much as she does. Gwyneth seems to be "on a detox" every other month, and Gwyneth has admitted that her dieting and detoxing has left her physically weak and vitamin-deficient. What's my point? Goop is full of it. She's not the grand lifestyle/food/fashion expert that she thinks she is.
So what's Goop's latest BS? She only allows her kids to watch television in French or Spanish. Ugh, Goop. For the love of…
It's no secret that Gwyneth Paltrow flies the flag for healthy living. But it seems her outlook on life has gone a little far as she projects strict parenting on her children. The Talented Mr Ripley actress has revealed that she only allows eight-year-old daughter Apple, and son Moses, six, to watch television in French or Spanish instead of their native English.

Speaking to InStyle magazine, the mother-of-two said Apple was 'cross' as 'I only let them watch TV in French or Spanish'.

She added: 'When I'm in France, I go to [Boulevard] Beaumarchais and buy all their cartoons.'

The 39-year-old also spoke about her own draconian diet, and while she has eased the macrobiotic lifestyle, she still considers a cheese-topped French stick and glass of wine to be 'indulging'.

Gwyneth said: 'I was very strict for a while, I was macrobiotic for a couple of years, then I got pregnant and just ate ice cream. What I've learned is that I want to enjoy my life, and food is a big part of it. I love to cook and feed people. I cook every day. My indulging is a fresh baguette with cheese and a glass of red wine or french fries and fried zucchini. Or a turkey burger.'

During the interview, which was conducted by designer Diane von Furstenberg, the Oscar-winner also touched on her marriage to Chris Martin and hinted why it is still going strong after nine years. She credited their friendship as the 'easiest' thing between them, saying they laugh a lot and share the same taste in music, before bravely discussing the hardships too.

Highlighting their differences, Gwyneth said: 'Probably our artistic temperaments. Artists are sensitive; there are ups and downs mood-wise. Musicians need a certain gravitas and focus in order to write. The temperament that goes with someone who is creative can be challenging.'

She added: 'I focus more on understanding than being understood.'

And it seems Gwyneth may even let off a little steam in the therapist's office, as when the blonde was asked why she continues to work so hard having already achieved such a high level of success, it was unclear if she was joking when she quipped: 'You can call my shrink on that one.'

She continued: 'The positive thing… is curiosity and momentum. The negative is a need to validate myself or feel special.'
For the TV-only-in-French or Spanish thing… I mean, I understand what she's trying to do. I've read those studies too – kids' brains are like sponges, and it's much easier for a child to pick up another language than it would be for the average adult. But instead of sounding like a pro-education advocate, Goop just sounds holier-than-thou, like she despises your peasant children who watch TV in (gasp!) English. I would love to force Goop to watch a few hours of Honey Boo Boo. I think her body would simply reject the experience.
As for the quotes about her marriage… weird. "Musicians need a certain gravitas and focus in order to write. The temperament that goes with someone who is creative can be challenging." It feels like she's misusing the word "gravitas" but maybe that's just me. I also think this quote is particularly interesting: "I focus more on understanding than being understood." It makes me think the marriage is all about HIM. His moods, his temperament, understanding HIM, his gravitas (?).
In other Goop news, she was named by People Magazine as their "Best Dressed Woman" of 2012. Goop deigned to allow her stylist (!) to speak to People about what amazing style Goop has. While I like some of Goop's styles, I do think her consistently bad makeup-application and her constant insistence on flat-ironing her too-blonde hair should be reason enough to exclude her from any fashion lists. You can read the People interview with Goop's stylist here.
Last thing – Goop was just named the newest face of Max Factor. Kind of downmarket and peasanty for Goop, right? She used to represent Estee Lauder several years ago. Interesting that she got another beauty contract.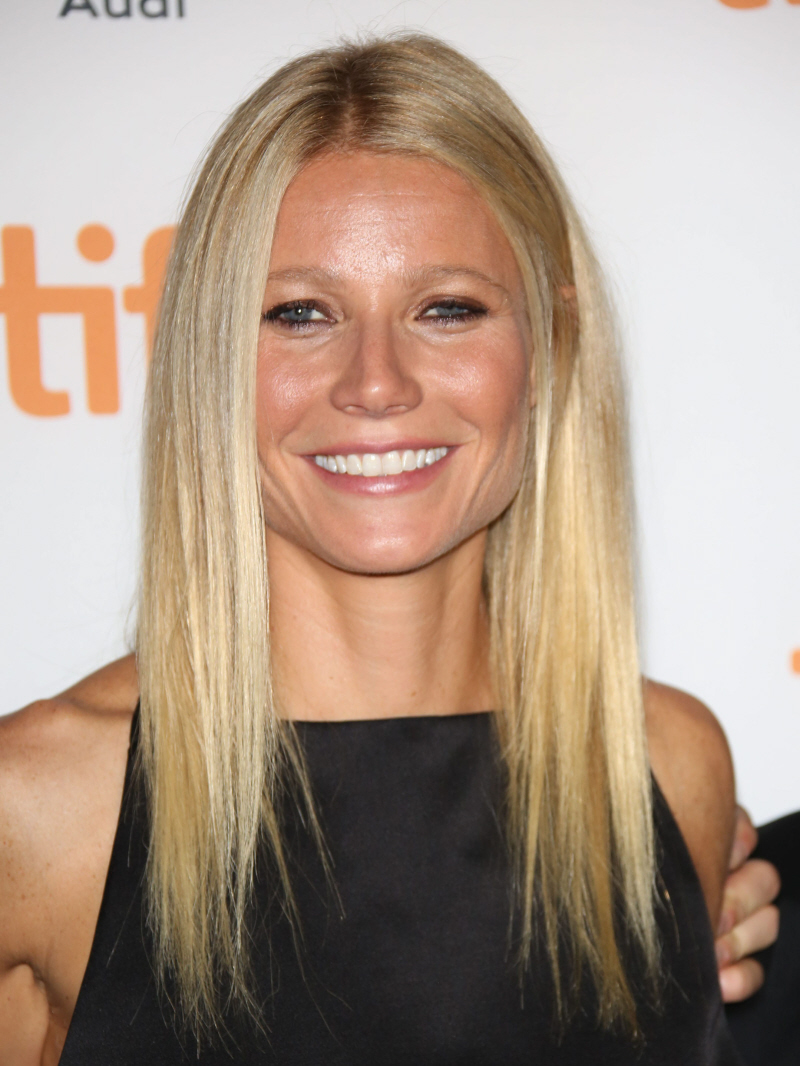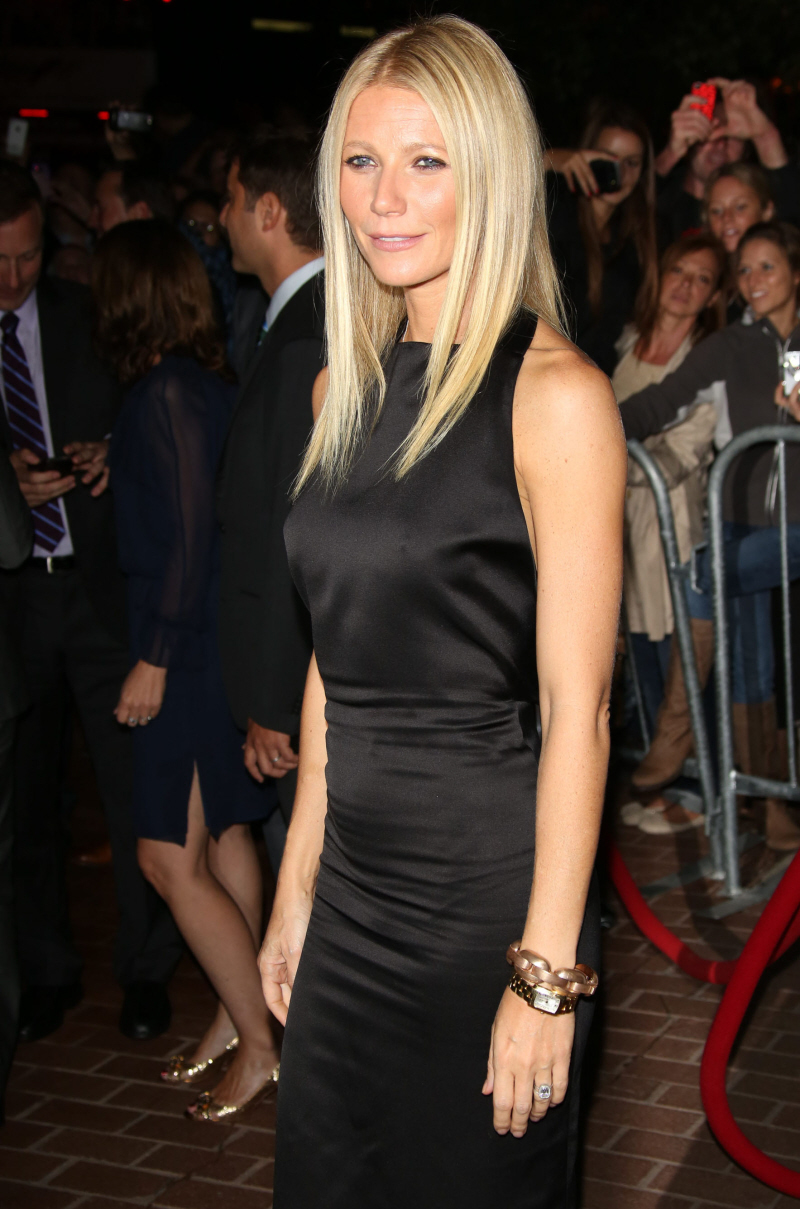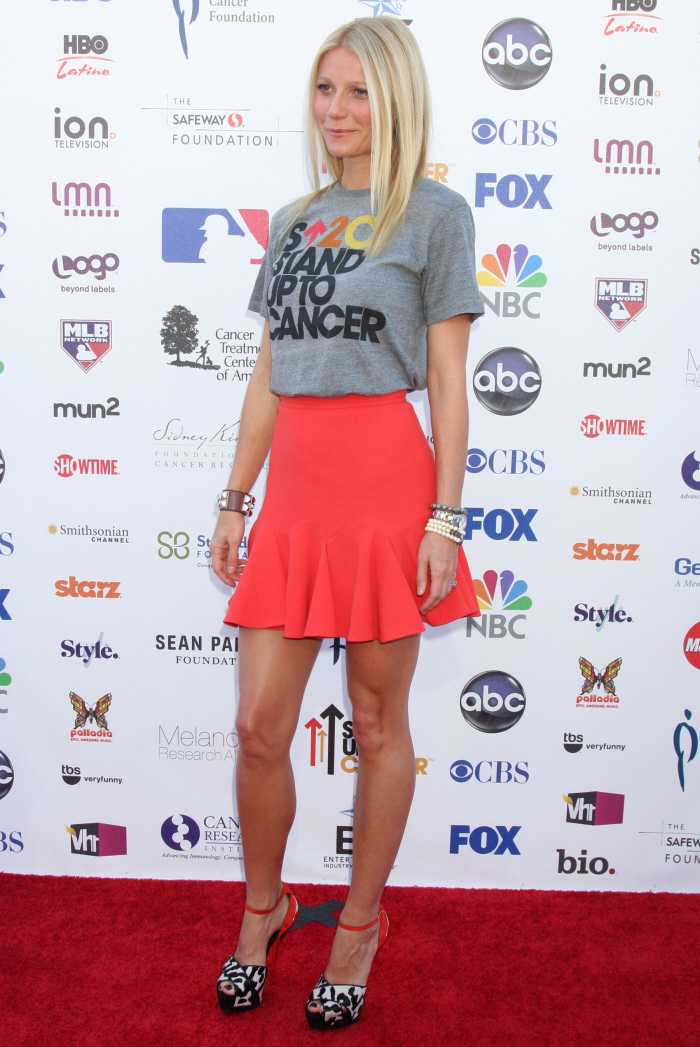 Photos courtesy of WENN.