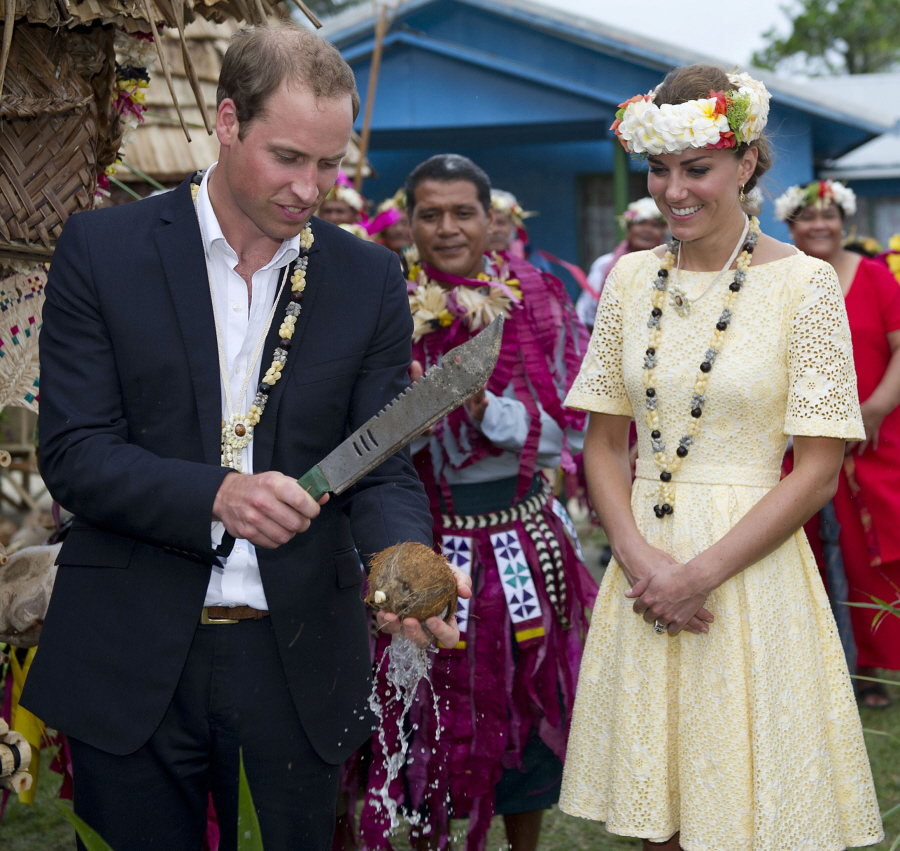 So many Duchess Kate and Prince William photos! Have you enjoyed the past week and a half worth of constant photos? I have. It's not as exciting as their Canadian and American trip last year, but I think Kate has grown more comfortable and confident in her role, and that's nice to see. In fact, if we're judging Kate on how she behaved during this tour, and how there were absolutely NO reports about Kate pulling a diva act regarding her topless photos, I think she definitely comes out worlds ahead in public opinion. She did her job with grace, she didn't leak any nasty comments, she didn't act embarrassed or ashamed, and she seemed to enjoy herself at every stop during their tour.
Anyway, these are more photos of Kate and Will from the past few day – some are from their last hours on the Solomon Islands, and the rest are from their stop in Tuvalu. While in Tuvalu, Kate and Will donned grass skirts and flowered headpieces, and they danced with the Tuvaluan people in some kind of ceremony. There's video of the dancing!
Is it just me or is Kate kind of cute and sexy dancer? She wasn't really following the moves of the women around her, she was just kind of doing whatever she felt like, and it was adorable. William, on the other hand, looked like he was about to break out The Robot.
By the way, Kate's long, peasant-style dress is Alice by Temperley. I would love this dress in shades of blue and white.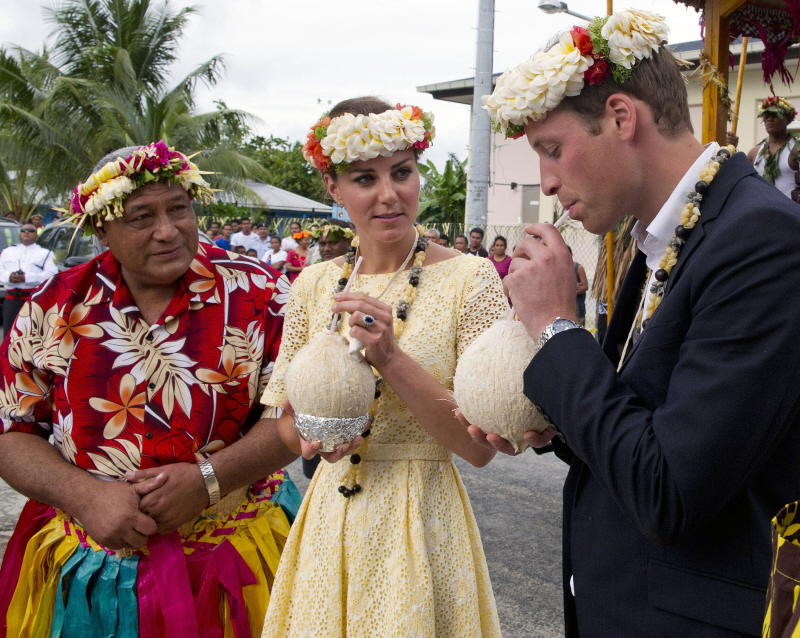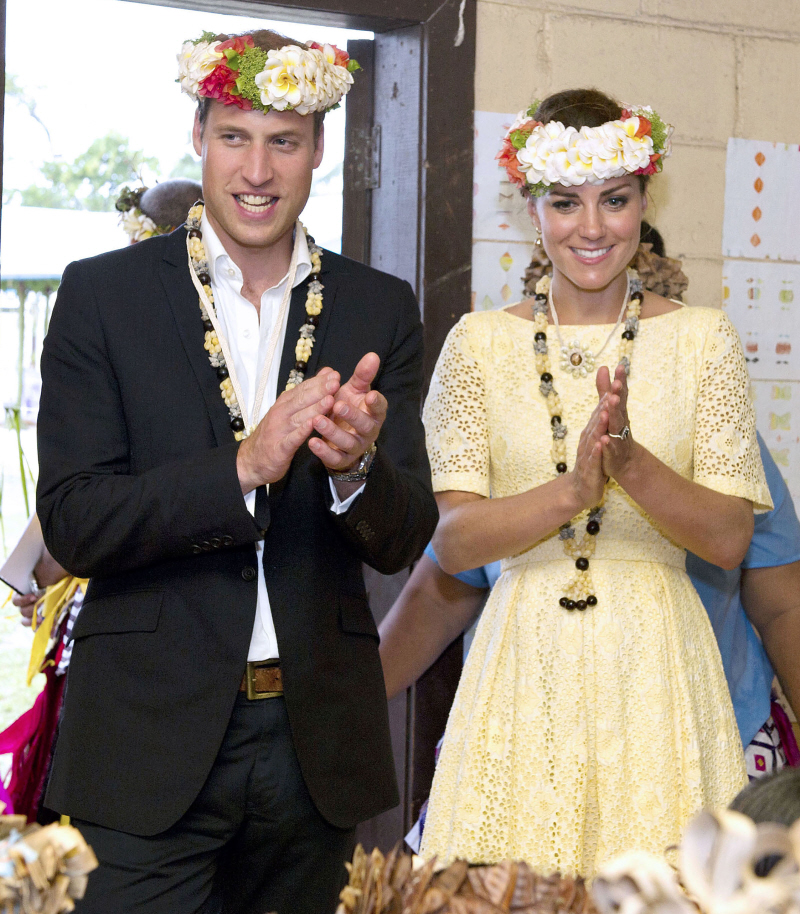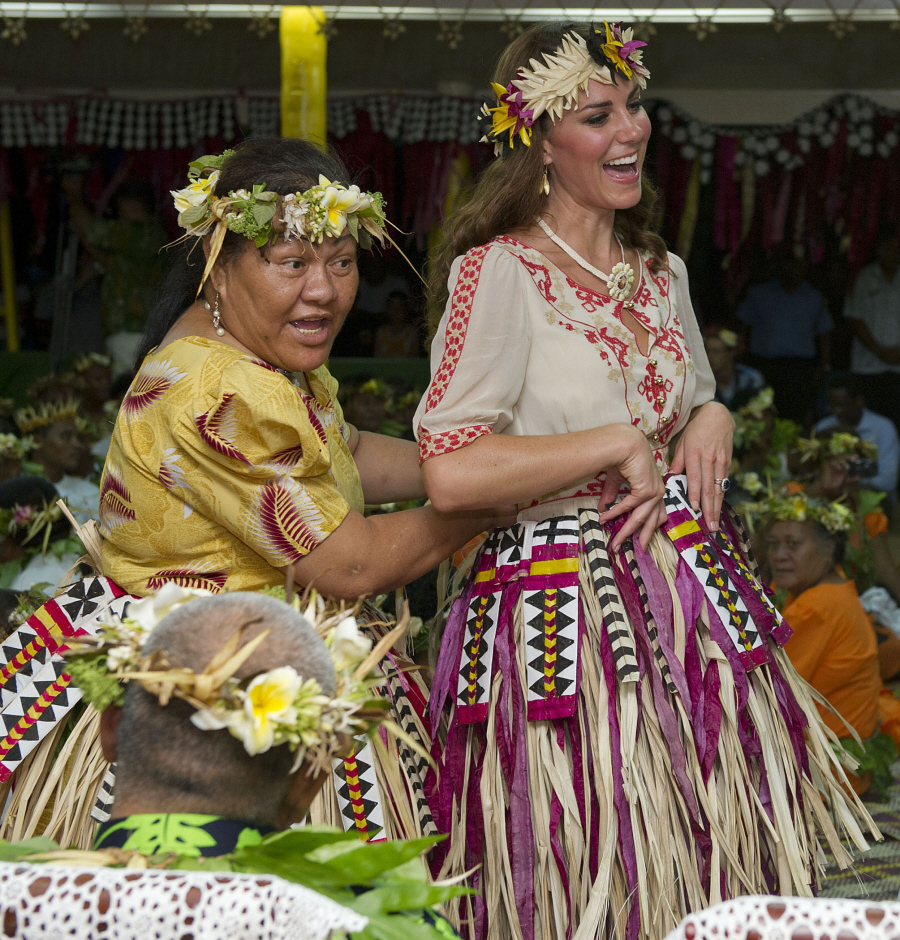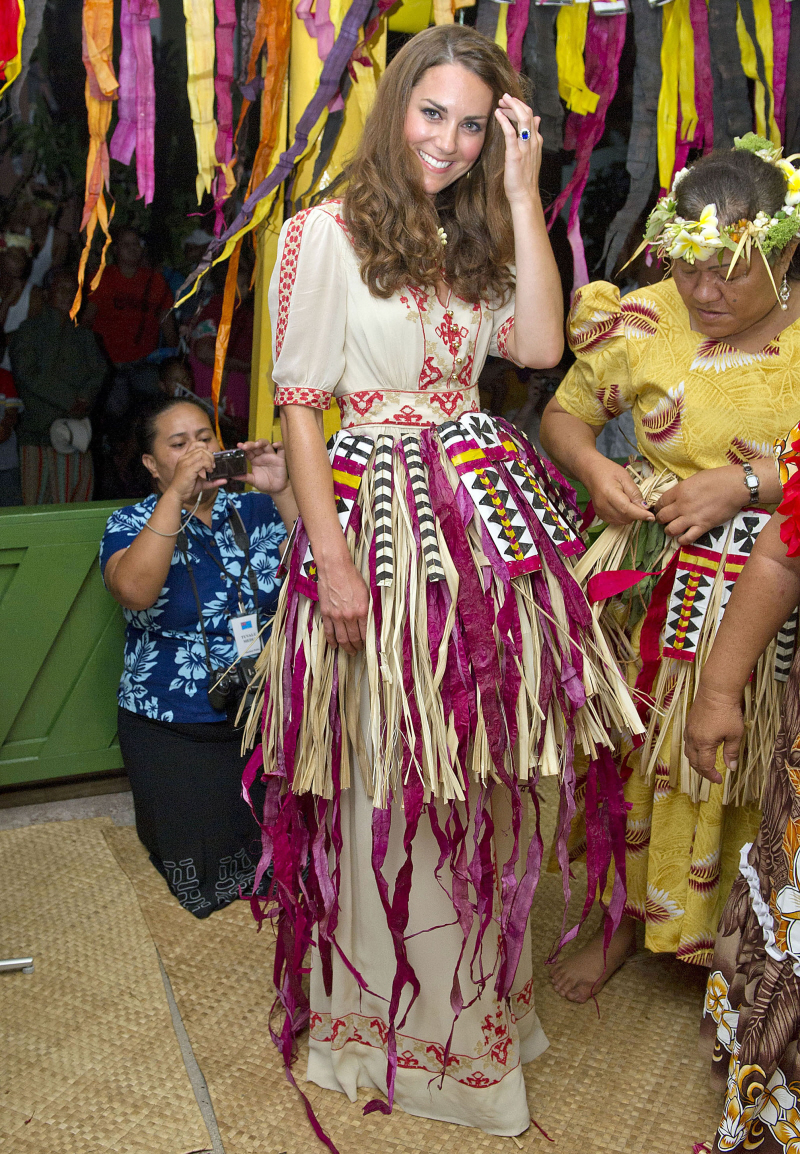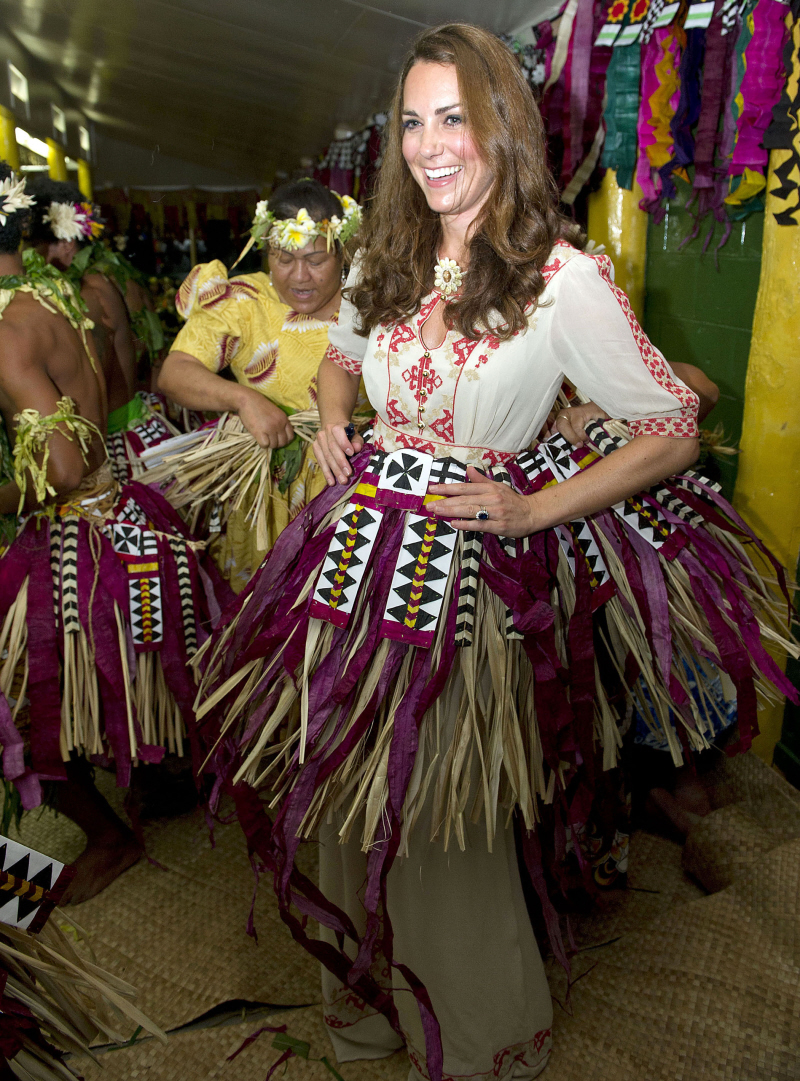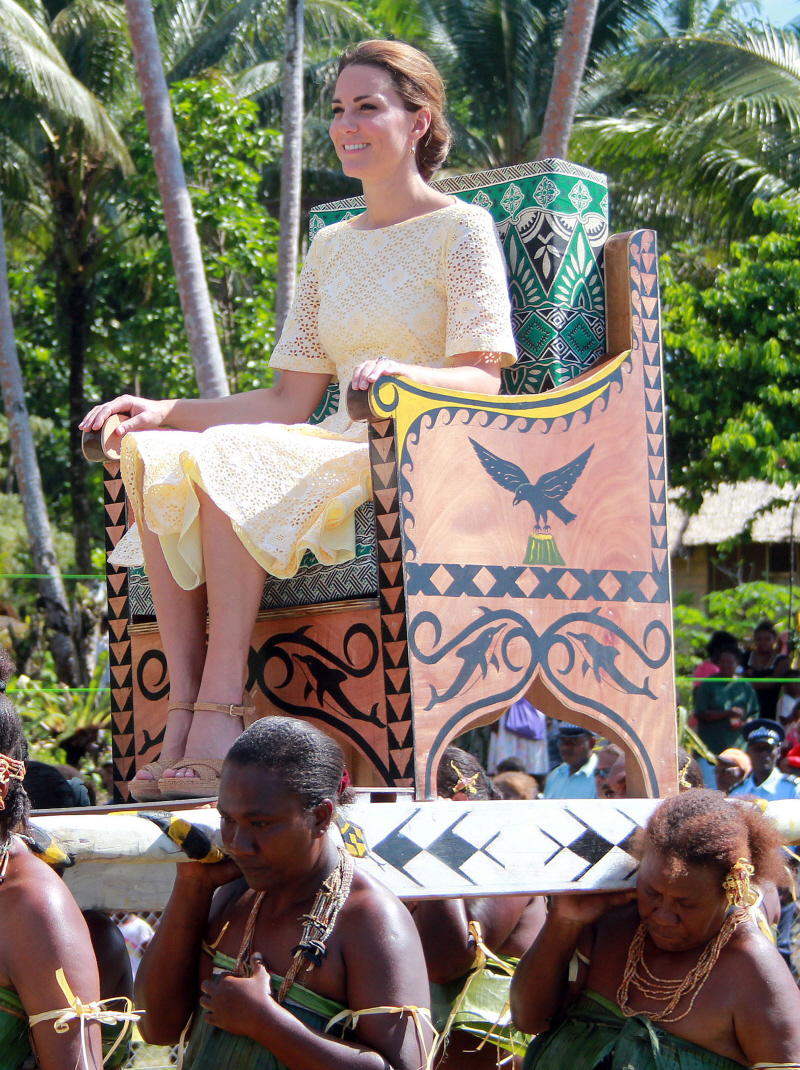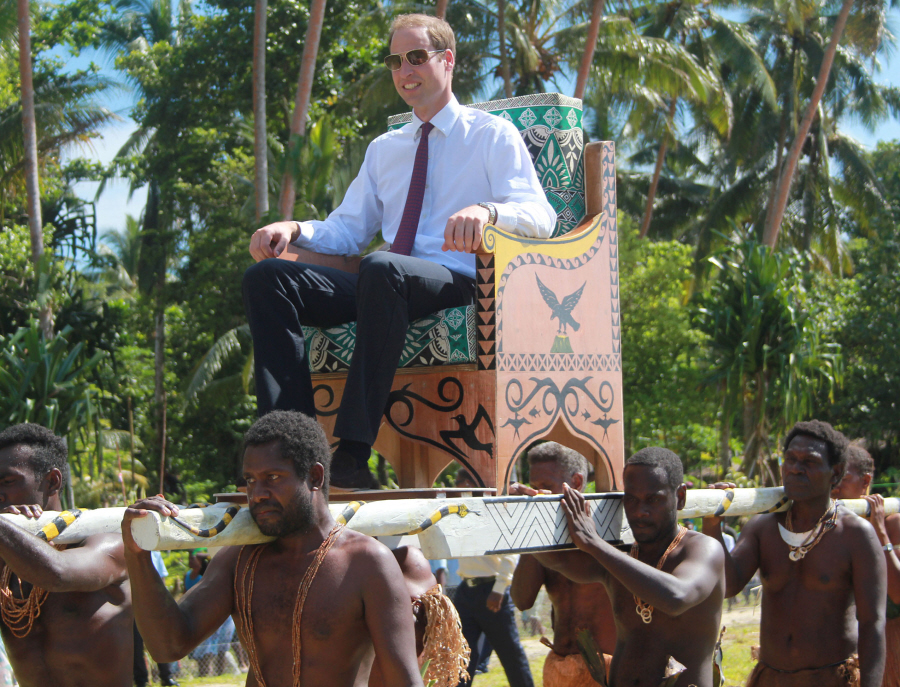 Photos courtesy of WENN.