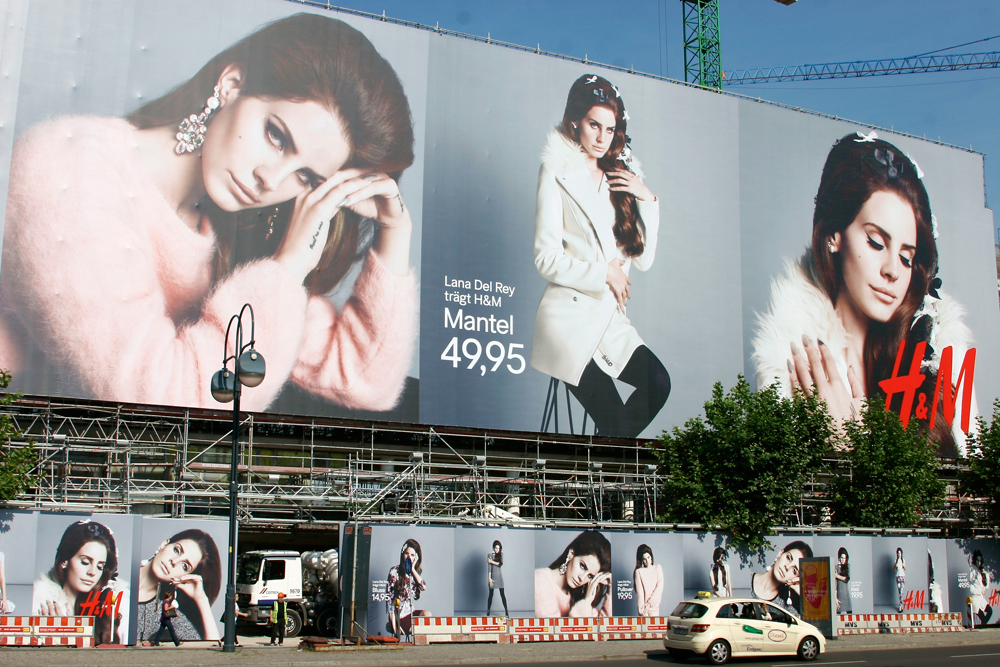 Now we resume our irregular programing wherein Lana del Rey and her completely real lips continue to inexplicably take over the world. During our last episode, Lizzie Lana was taking off all her clothes as GQ UK's Woman of the Year. Now she's looming over Berlin, Germany in this new (and seriously huge) H&M advertising campaign. This is a bit excessive even for a billboard display, right?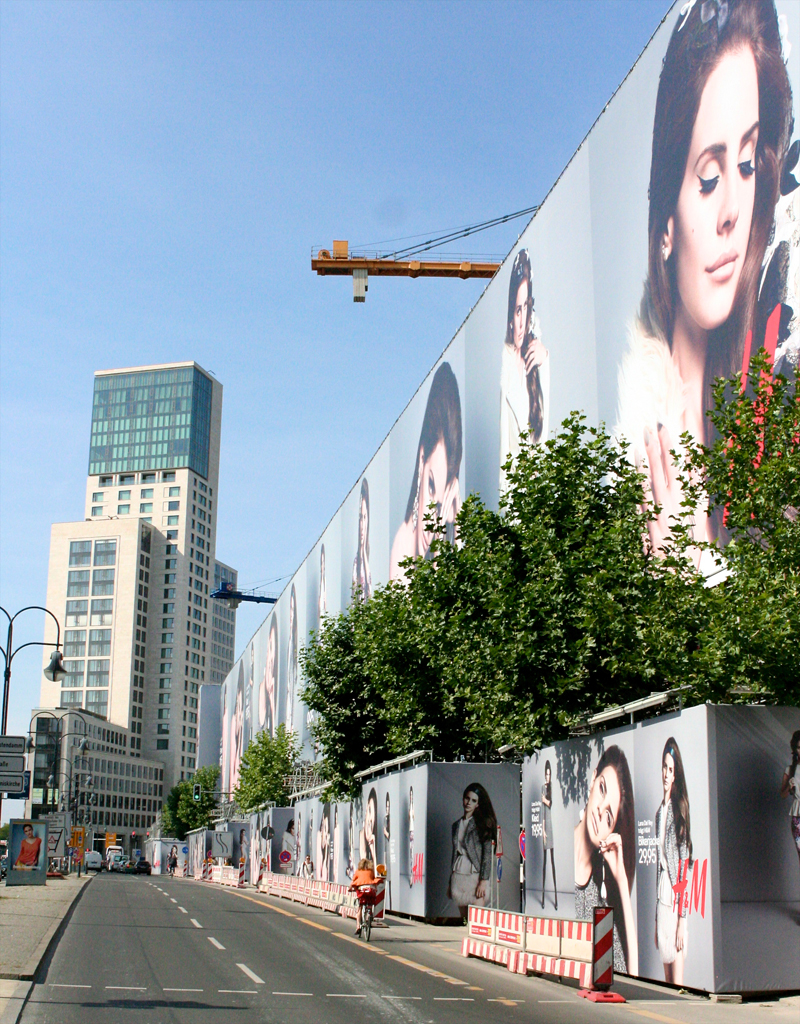 In addition to the print campaign for H&M, Lana has also filmed a new television spot that is obviously meant as a homage to David Lynch's Blue Velvet. In the commercial, Lana sings a bit of the movie's titular song before a little person runs in and cuts the sound. It suffices to say that there's quite a bit of "Twin Peaks" influence involved in this ad spot as well. Take a look if you can stand it:
That's not all though! The commercial (which was shot by Swedish director Johan Renck), which is actually a teaser for a "fashion film" that will be available on H&M's website at some point on Wednesday. See? Lana del Ray is everywhere, and she's not going away anytime soon even though she's promised to stop recording songs and transition into screenwriting. And yeah, some producer has probably already decided that she's got the makings of an actress too. Gird your loins, people.
Here are some of the other shots from the H&M campaign. I know it makes me a "hater" to admit that I just don't get this chick, but that's the damn truth of the matter.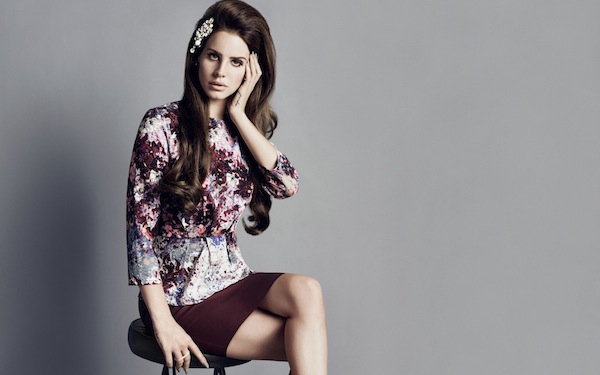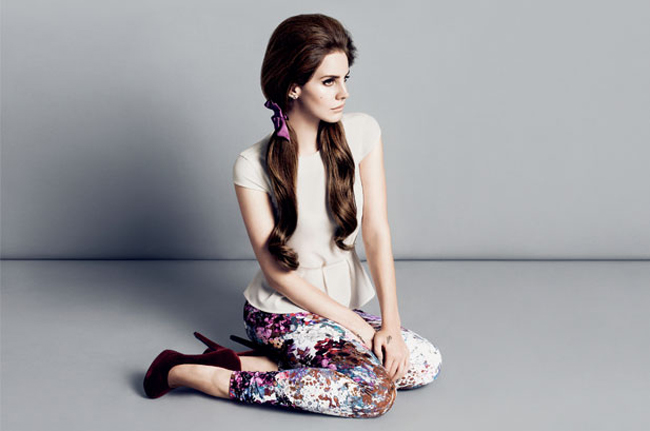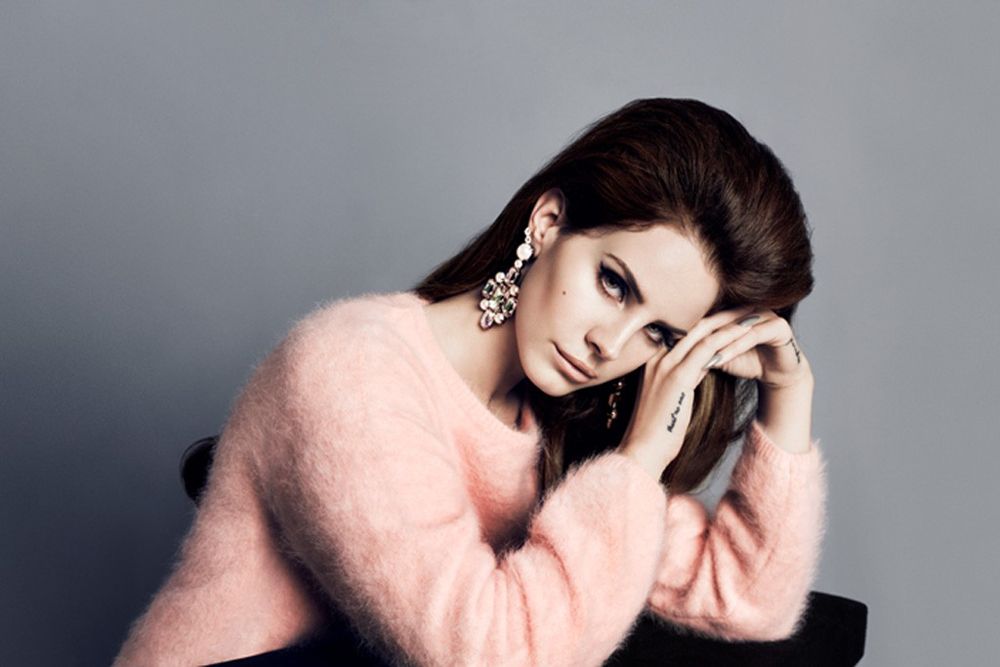 Photos courtesy of H&M and WENN