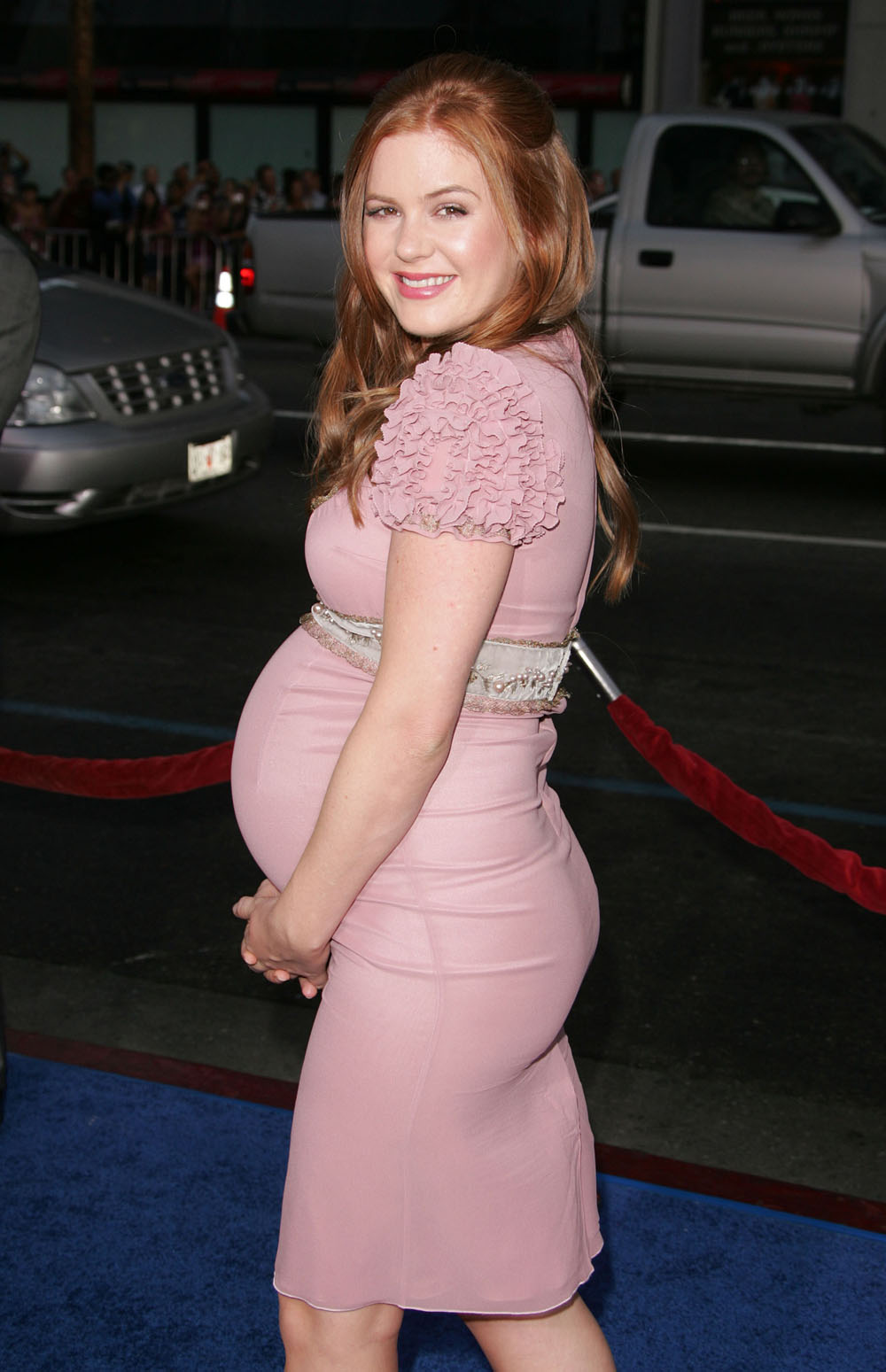 I imagine that a lot of the joys of pregnancy could be utterly ruined by the paparazzi. Living with the constant pregnancy rumors is annoying enough. It's worse once you actually get pregnant and have to read all the commentary on your "bump watch." I can't explain why, but the whole "bump" thing annoys the crap out of me. I find it incredibly creepy. Being a pregnant celeb means everyone is chatting about your body and feels free to chime in about it. Whether you're too big or too small, everyone's got an opinion.
Actress Isla Fisher pointed out how unfair and upsetting this "body fascism" is.
Isla Fisher says she was stunned someone had said she packed on too many pounds when she was expecting.

"When I was pregnant, I remember someone wrote on a blog that I had gained too much weight," she recalls in December's Australian issue of FHM (via London's Daily Mail). "I remember being really shocked that even during something as incredible and beautiful as pregnancy, you are still subject to body fascism."

How did the 32-year-old actress — who welcomed daughter Olive with Sacha Baron Cohen in 2007 — shed the 55 lbs. she gained while pregnant? Not by going to the gym!

"I have never been a big fan of working out and I've never been a sporty person – I was always more of a book worm," says the actress, who headlines the 2009 comedy Confessions of a Shopaholic.

"I know it sounds like a cliche, but I've been blessed with good genes," she adds. "My mum is little, and I'm fortunate that I don't like eating junk food. I just don't like the taste of it."
[From Us Weekly]
Carnie Wilson has also gotten a lot of heat for her pregnancy weight gain. She was featured in OK! on October 28th as a weight loss success story. A little over a month later she has put on a ton of weight and looks nothing like her former shape. But she's freaking pregnant! It's probably safe to assume that the OK! photoshoot took place a couple weeks before the pictures were published. And frankly, if nothing else, she doesn't owe anyone an explanation for her weight. Everyone's body does different things when they're pregnant. Some women look like the baby is bigger than they are, whereas others have tiny little bumps. It's just the way it is.
I'd seriously suggest that all pregnant celebrities stay away from the tabloids (and the internet) until well after they give birth.
Here's Isla on the cover of FHM and playing with daughter at the park on October 14th. Header at the "Hot Rod" premiere on July 26th, 2007. Images thanks to Fame.