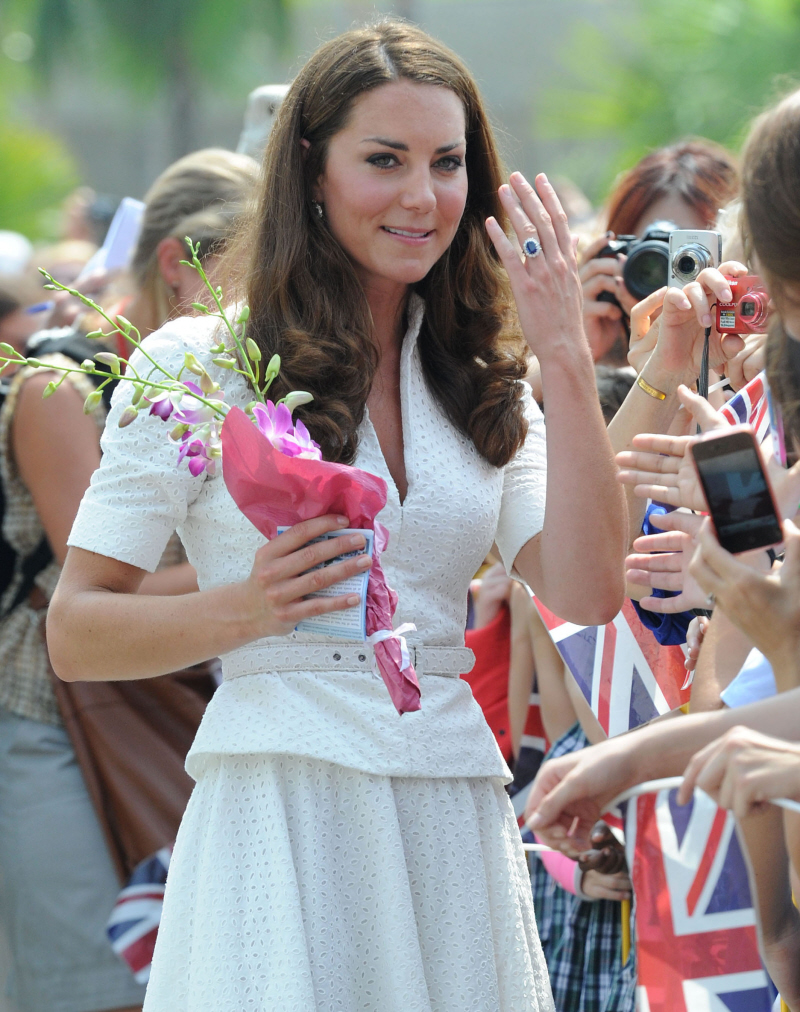 In case you were expecting more photos of William and Kate dancing seductively (in her case) and robotically (in his case), I have some bad news. The Epic Royal Tour of Asia and the South Pacific is OVER. Wah! Will & Kate stopped by Australia yesterday, then caught a flight back to England. I envy various parts of Will and Kate's life together – the jewelry, the endless vacations, the nice clothes – but I do not envy all of that flying. You can see some pics of Will and Kate in Australia here. Kate broke out the same pair of navy skinny jeans that she wore endlessly during the Olympics.
Meanwhile, a walking combover with a crappy attitude has chimed in about Kate's Boob-and-Crumpet-gate.
Donald Trump is not one to shy away from commenting on whatever he feels like, and this time he decided to share his two cents on Kate Middleton's controversial topless photos.

The real estate mogul and host of The Apprentice tweeted on Sept. 17, "Kate Middleton is great–but she shouldn't be sunbathing in the nude–only herself to blame."

He then continued on his rant, adding his own piece of paparazzi advice.

"Who wouldn't take Kate's picture and make lots of money if she does the nude sunbathing thing. Come on Kate!"

But his thoughts on the situation didn't end there. The Donald stopped by FoxNews' Fox and Friends to elaborate on the photos.

"While we're all fans of Kate, can you imagine why she would ever be out in the nude? Why would she be standing in the nude in a swimming pool or wherever she was. She's Kate. It's terrible what they did, it's terrible to take pictures, but boy, how can you do a thing so stupid?"
Just the sheer fact that The Donald (UGH) is the one bashing her makes me want to defend her. But… yeah, I just don't want to get into it anymore. We've already discussed this crap exhaustively. Incidentally, although Will and Kate won their injunction in French court, and the tabloid Closer had to turn over all of their boob-y materials, other European tabloids are going ahead and publishing more of the photos. Denmark, Sweden and Italy all have publications willing to stand up to the British royal family, it seems.
Last thing – Star Mag put Kate's Bump Watch on their cover this week, claiming that she's totally and definitely gestating. Except that Star Mag 'Shopped the cover image of Kate – go here to see The Mail call out Star.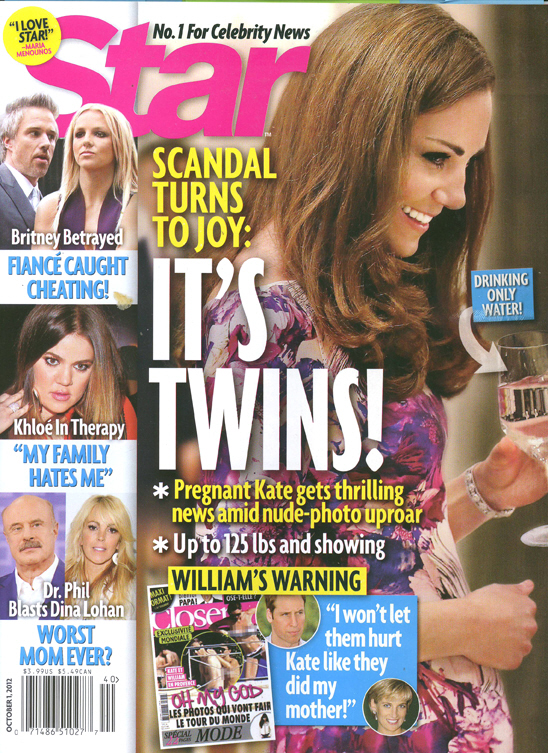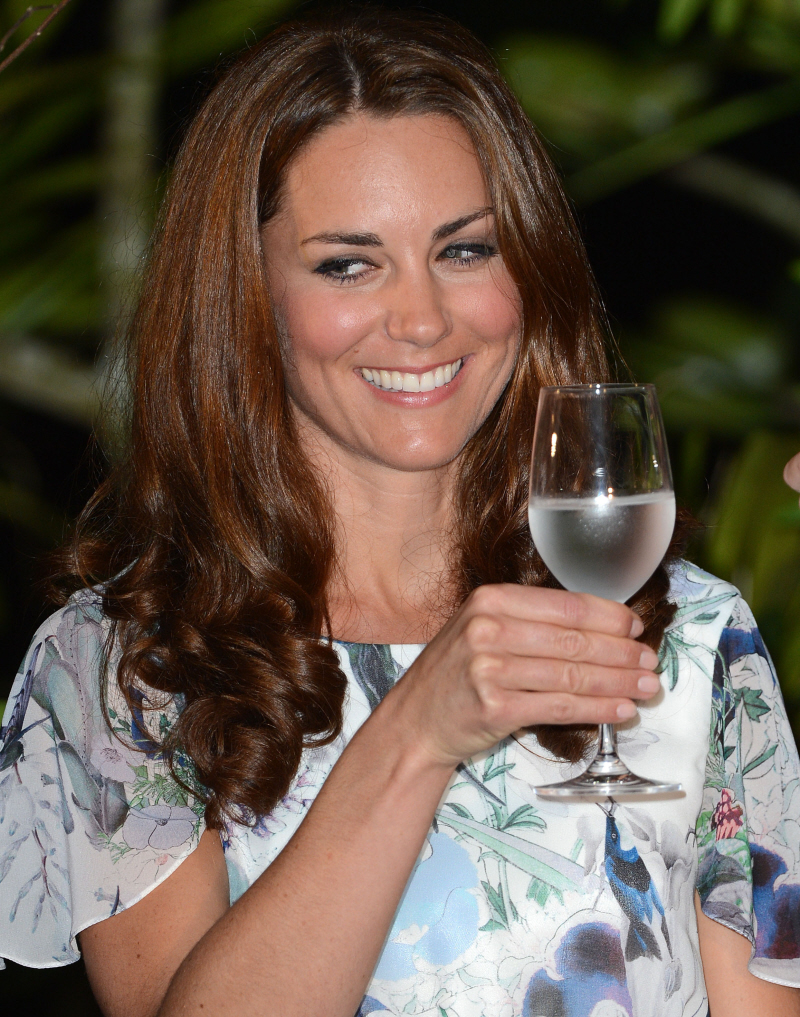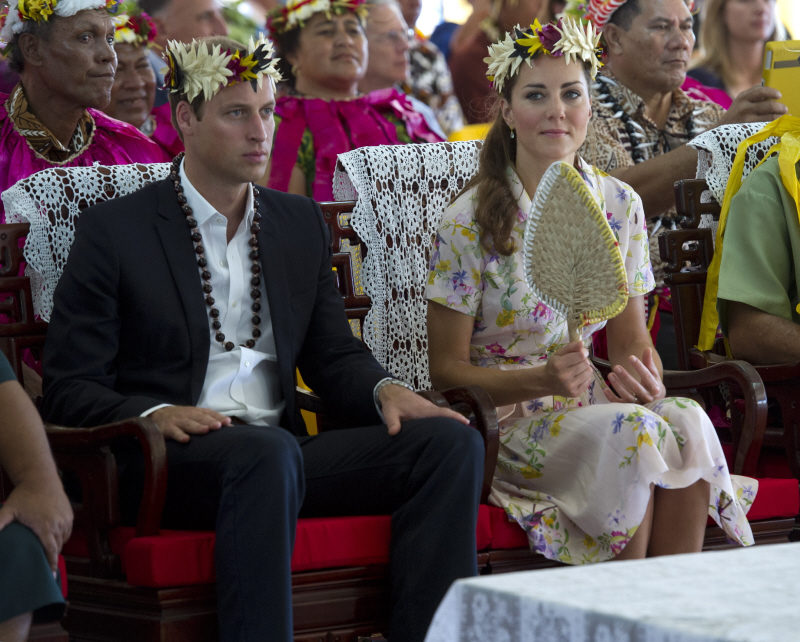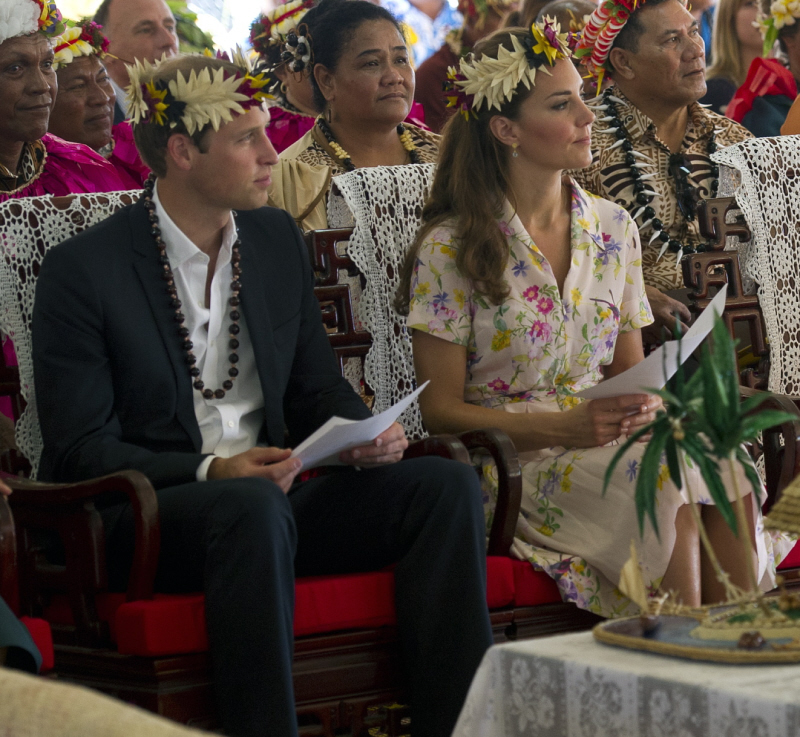 Photos courtesy of WENN.