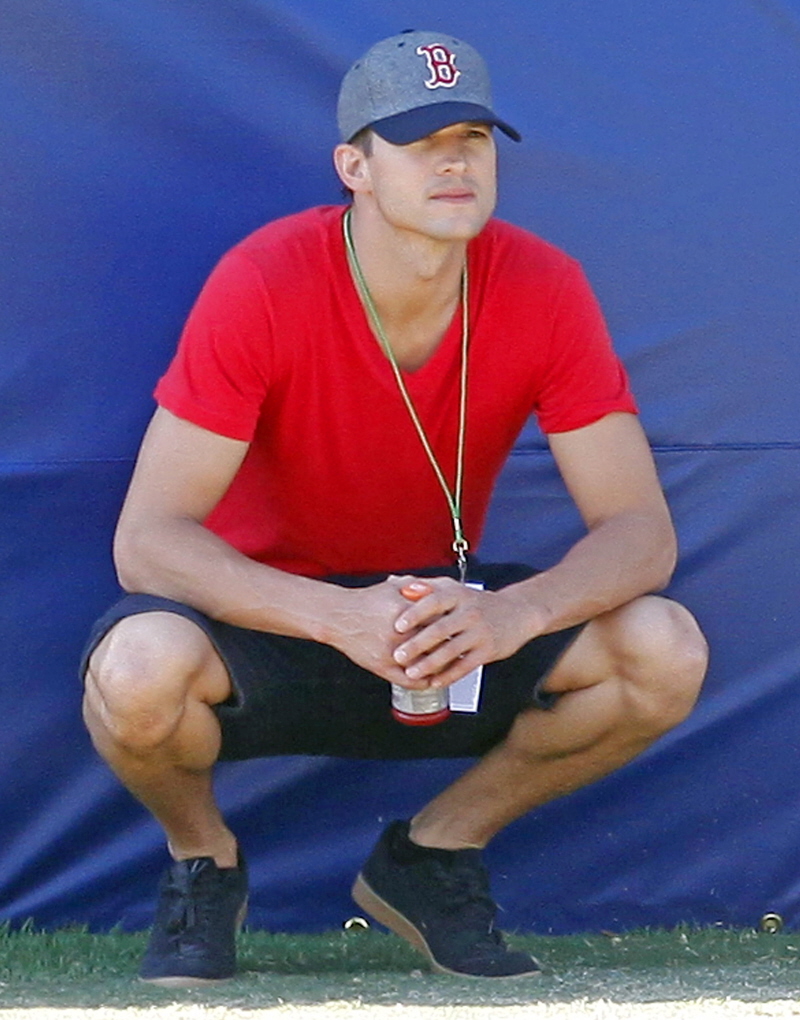 As we discussed yesterday, it seems more and more likely that Mila Kunis and Ashton Kutcher are actually in a real relationship, complete with makeouts on rocks and lovey-dovey pronouncements in restaurants. At this point, I think Mila and Ashton have been together for… maybe since the beginning of April? April is when the stories really began, and there were lots of sightings of Mila and Ashton all around California. So, that means they've been together five solid months, probably closer to six months. So is it time to start having "the talk"? The Talk about marriage and babies and their future together, despite the fact that he and Demi Moore are still in some kind of state of matrimony? Gross. Well, The Enquirer says yes, they are talking about it. They also say that Mila Kunis is telling her friends that Ashton claims that he and Demi were never legally married!
The latest bizarre twist in the bitter Demi Moore-Ashton Kutcher breakup – or as Demi famously cast is, her "divorce!"

Inside sources say Mila Kunis keeps insisting that the rumors are true: Ashton and Demi were NEVER married!

"Mila is now saying she and Ashton want to marry and raise children, and she's assured stunned pals that he doesn't need a divorce from Demi because the two were never legally wed in a civil ceremony," said one source. "They got 'hitched' in a symbolic Kabbalah ceremony."
[From The Enquirer, print edition]
The whole "Ashton and Demi were never legally married" thing has been around for months. At this point, I think the story might have legs, because neither Demi nor Ashton has filed ANY kind of legal paperwork to dissolve their marriage/relationship. There are no separation papers, no divorce papers. All Demi did was issue a statement saying that "I have decided to end my six-year marriage to Ashton"… but then there's been nothing in the way of paperwork.
Meanwhile, Star has this dumb story about Mila being jealous… of Miley Cyrus:
Mila Kunis has a message for Miley Cyrus: "Keep your hands off my man!" An insider reports that Mila is seething with jealousy over the news that Miley will be cozying up to her boyfriend Ashton Kutcher when she guest stars on his show, Two and a Half Men.

"She's concerned that with Ashton's checkered cheating history, he could easily fall prey to Miley's charms," says the source.

So Mila is taking precautions by setting some ground rules for her philandering beau. "That includes no extracurricular partying or socializing with Miley, no flirty texts or emails back and forth – nothing."

Mila has also warned Ashton that she'll be making "regular drop-in visits to the set to make sure he and Miley are on their best professional behavior."
[From Star Magazine, print edition]
Liam Hemsowrth or Ashton: who would you rather? Damn, I wouldn't mind a roll in the hay with that Aussie boy. But I wouldn't touch Ashton with a ten-foot pole. But would Ashton go for Miley? Well, considering Ashton's taste in mistresses during his marriage to Demi, I do think Mila might have some grounds to be concerned. But he's a new man! Right? He buys lunch! He says "I love you"! He makes out with me on a rock! Etc. Well, we'll see. Is Ashton dumb enough to cheat on Mila? I think you can guess my answer.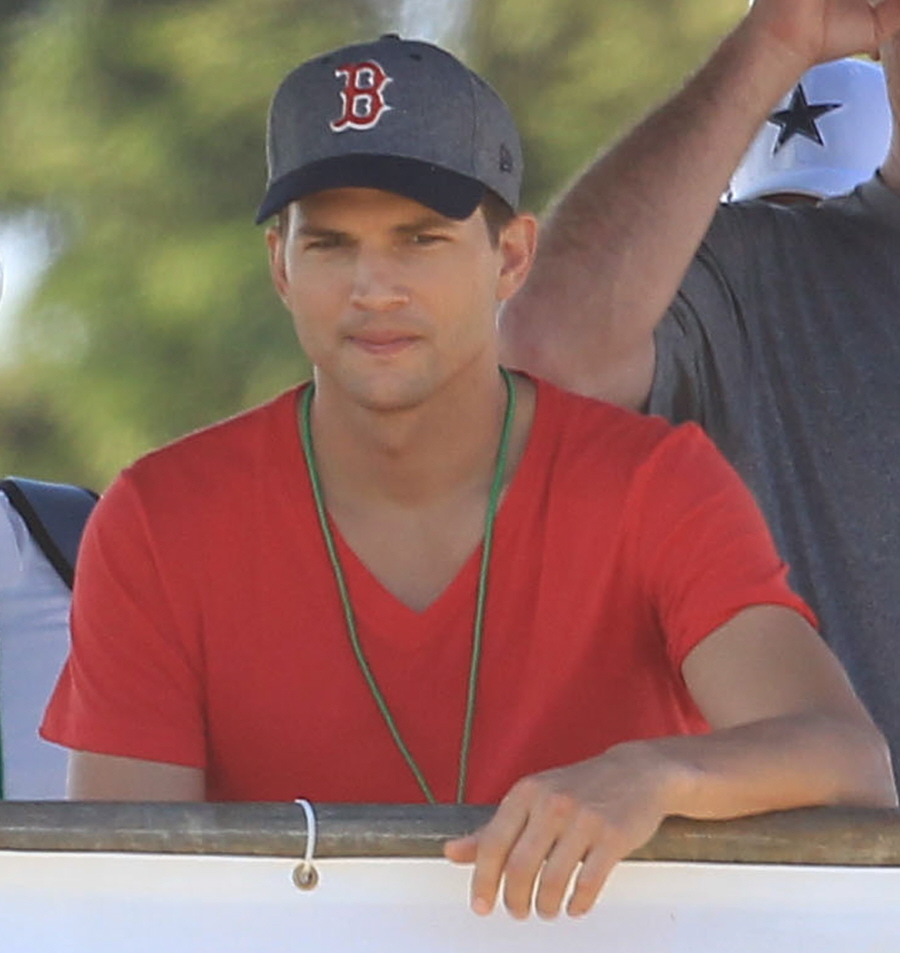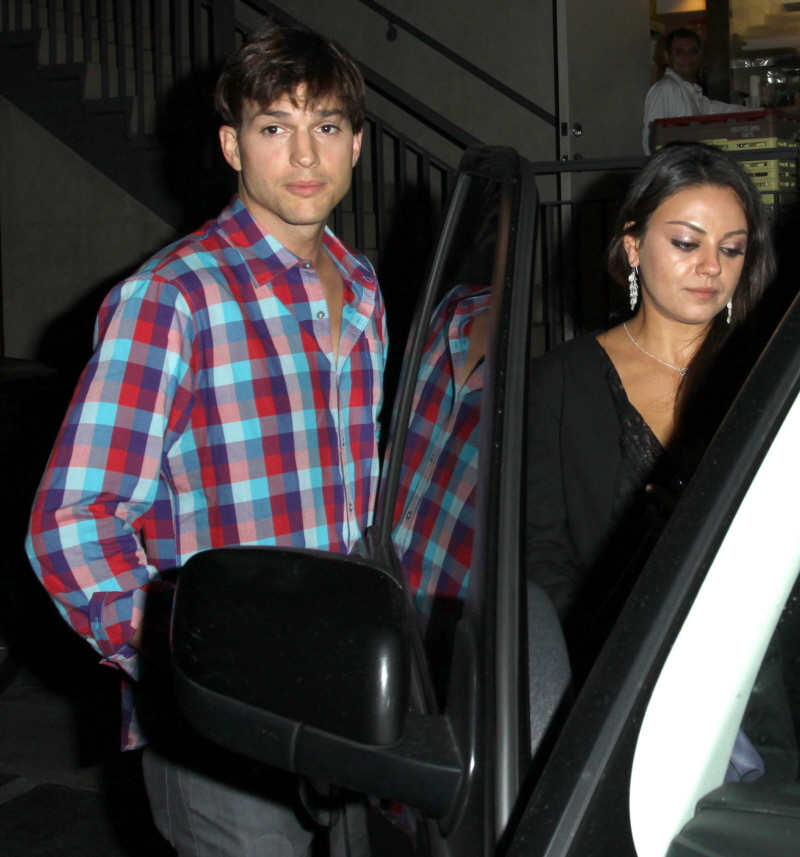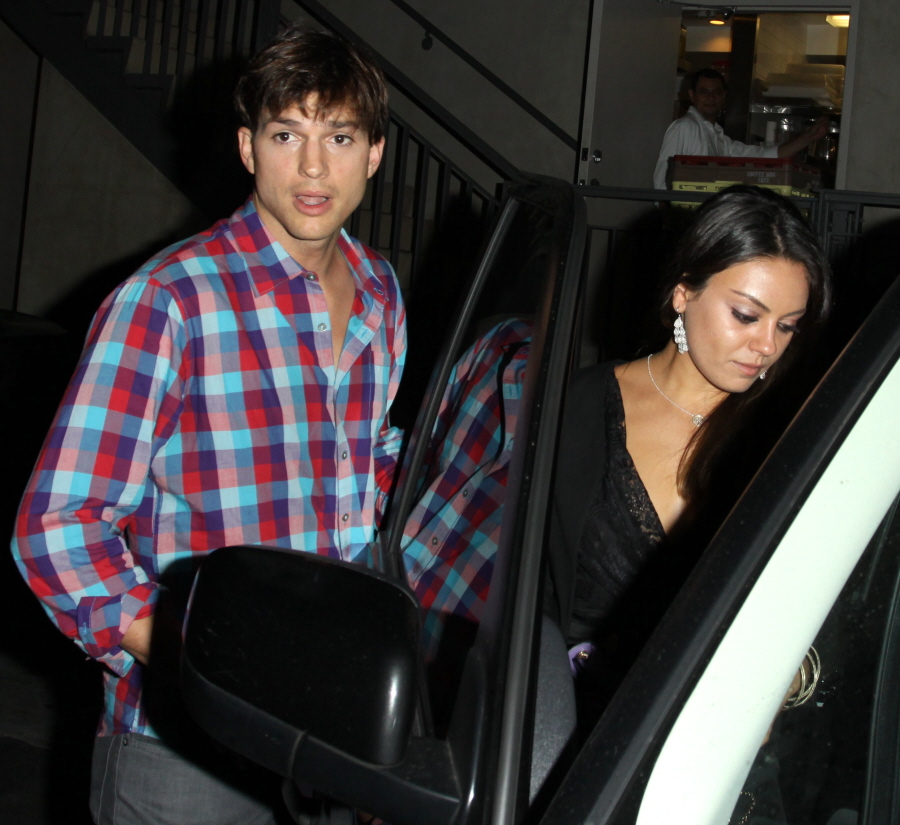 Photos courtesy of Fame/Flynet.