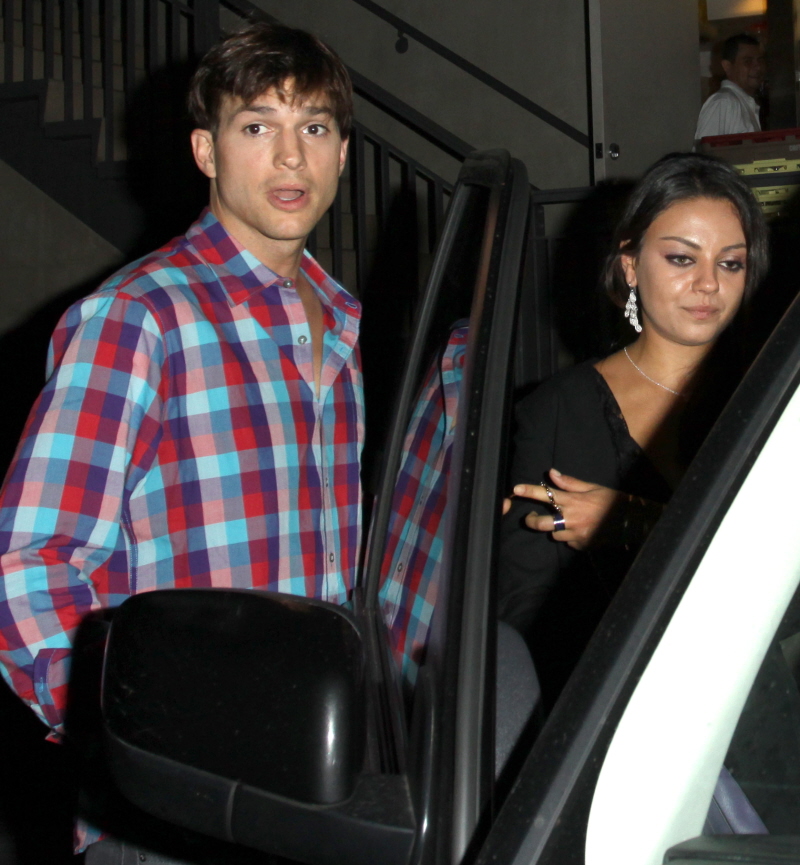 Mila Kunis and Ashton Kutcher are currently loved-up in New York. And I do mean "loved up" literally, which I will get to in a moment. First, go here to see the (super-posed) photos of Ashton and Mila, sitting on a rock and making out in full view of a paparazzo. And then holding hands as they walk down the street, then they stop and make out on the sidewalk, then Mila nuzzles Ashton's chest… all while Ashton has his phone out, texting or tweeting or something. God knows. That's one of the biggest problems I have with this couple – it's obviously bad enough that Mila Kunis is dating a dude who is flat-out beneath her. But it's so much worse because Ashton acts like he doesn't even recognize that SHE is the one who is dating down. He's all, "Yeah, Mila's on my jock. Whatever." So gross. Anyway, about the love. Hold on to your breakfast burritos, because this will make your stomach churn:
Autumn may have arrived in NYC, but things are still heating up for Mila Kunis and Ashton Kutcher.

On Monday, the couple of about six months had a romantic lunch date at Bistro Chat Noir after a hang out in Central Park. As Kutcher, 34, paid for the bill, he said "I love you" to his former That 70s Show costar, 29, an observer tells Us Weekly.

Indeed, after playing coy about their relationship for months, Kutcher (who split from wife Demi Moore in November 2011) and Kunis (she and longtime love Macaulay Culkin broke up in late 2010) have been on a veritable PDA parade lately.

Before their Bistro Chat Noir lunch, they were photographed holdings hands — and then taking a breather on a boulder in Central Park, where they were snapped kissing passionately.

"Ashton and Mila are totally together and loving it," a source close to the couple tells Us. "He always had a thing for her and he finally made it happen . . . It is real infatuation right now."
Gross. GROSS. Ugh. I feel like Mila suffers from really low standards. Maybe she's lived in LA too long, maybe she's just always has horrible taste in men, but I feel like a woman of Mila's age and experience (life experience) and intelligence should hold out for something more than "He pays for lunch and he loves to kiss me in between texts."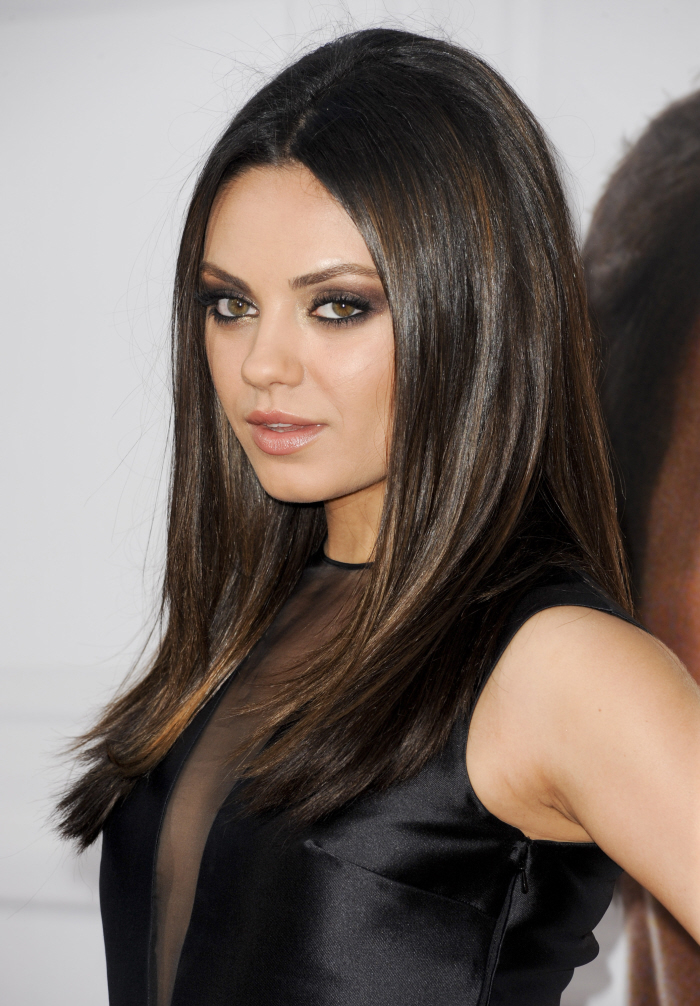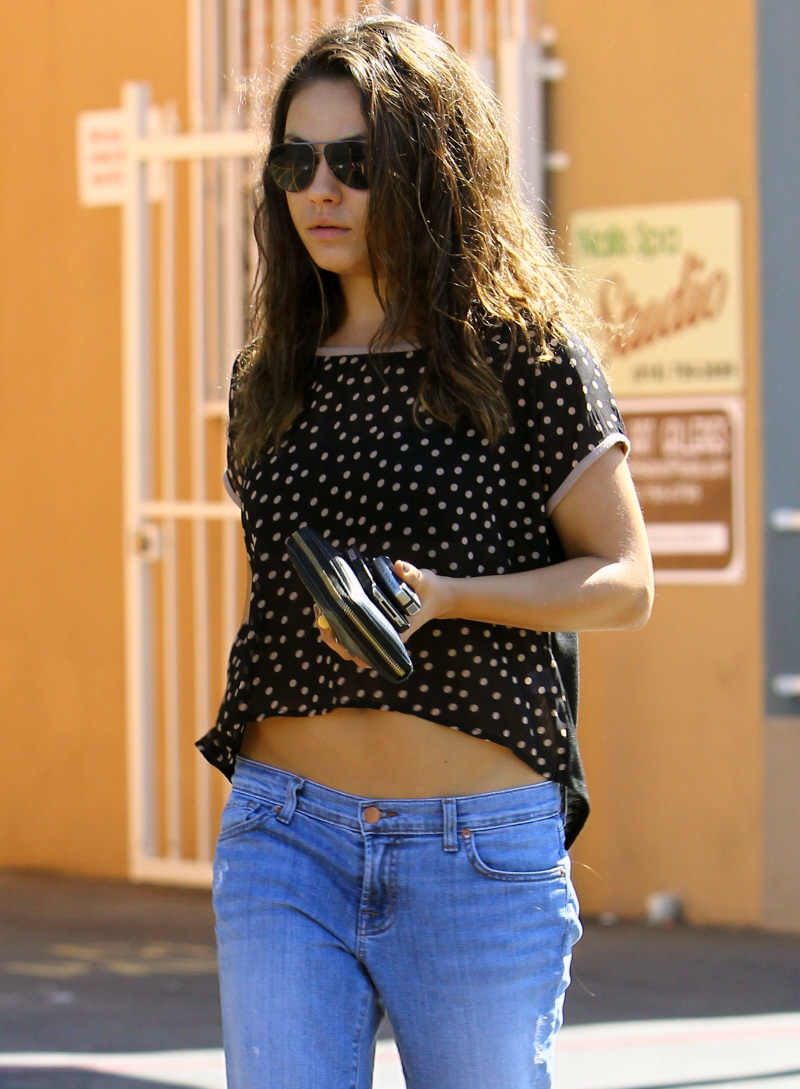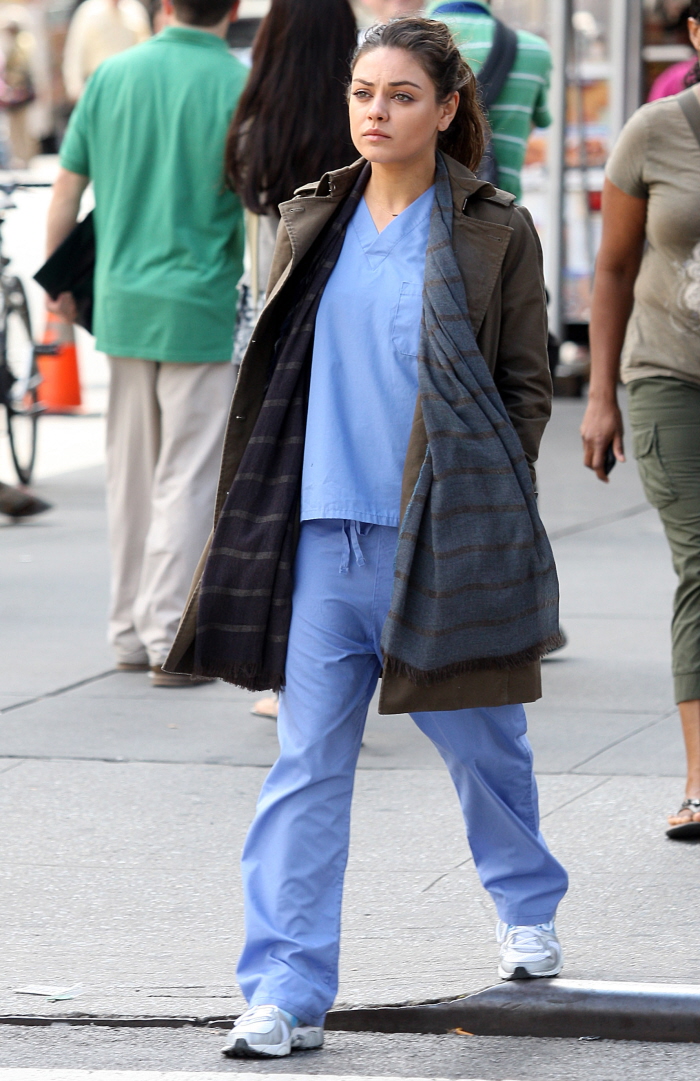 Photos courtesy of Fame/Flynet and WENN.