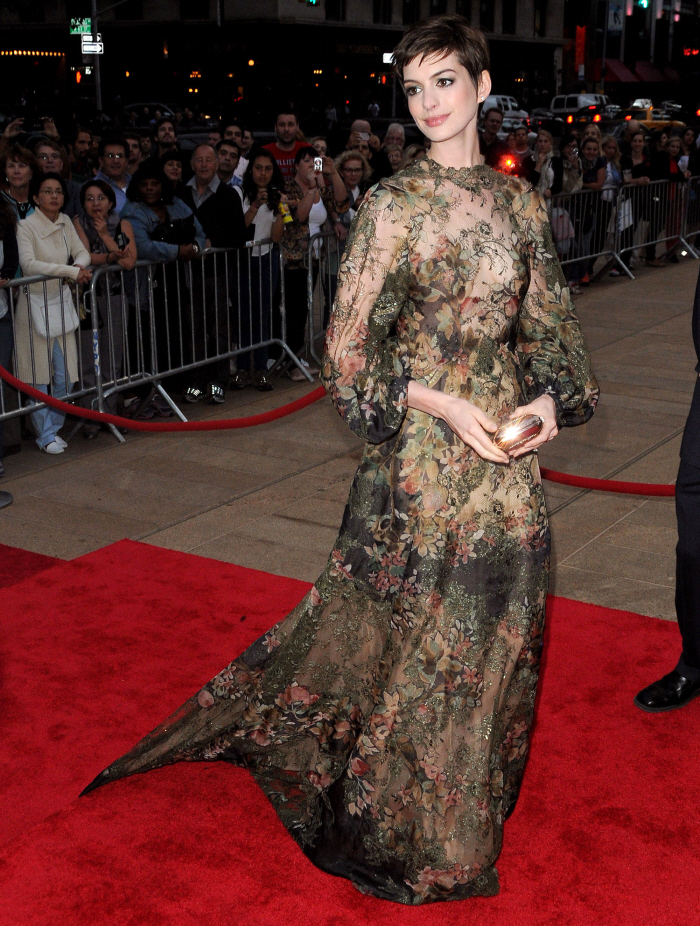 Here are some new photos of Anne Hathaway at last night's New York City Fall Ballet Gala. Annie wore Valentino. Thoughts on the dress? Thoughts on the hair? Thoughts on how she looks overall? I have to admit, I kind of like how she looks overall – she's more than the sum of her parts. If I'm just looking at her hair (which is slowly growing out since she chopped it all off for Les Mis), I think she looks awkward. But put it with some decent makeup, an unusual dress and a great attitude… she pulls it off. The dress feels slightly dated, but there's enough whimsy to it, and I think Anne's hair makes it seem more modern, honestly.
Annie is BFFs with Valentino, you know. He loves her and she loves him. So it makes sense that Valentio Garavani declared that HE made her wedding gown:
Anne Hathaway will be a beautiful Valentino bride! Designer Valentino Garavani told E! News Thursday at the New York City Ballet's fall gala that he "did the dress" for Hathaway's upcoming wedding to Adam Shulman.

The 29-year-old actress became engaged to actor Shulman in November 2011 after dating for nearly three years.

"She's a very good friend of mine," Garavani told E! News. "She's like my daughter."

The bride-to-be also attended the fall gal Thursday and looked stunning on the red carpet in a sheer floral dress. The Les Miserables actress herself, however, has stayed very quiet about her upcoming nuptials.

In July, the Dark Knight star told The Associated Press, "I haven't done the wedding dress thing yet. That's somewhere in the future."
So does she already have the dress or what? Is her wedding coming up sooner than we expected, or is Valentino just being… Valentino? Is just declaring that he has already designed the gown as a way to force Anne to not go with any other designer?
I'm also including some more photos from the Fall Ballet Gala – some pics of Valentino, because, HAND TO GOD, he looks like an Oompa Loompa. Also, Sarah Jessica Parker, another one of Valentino's girls, also wearing Valentino, obviously. I like her dress despite SJP's styling of it. And I'm sorry, but that cape/coat thing is fug with the dress.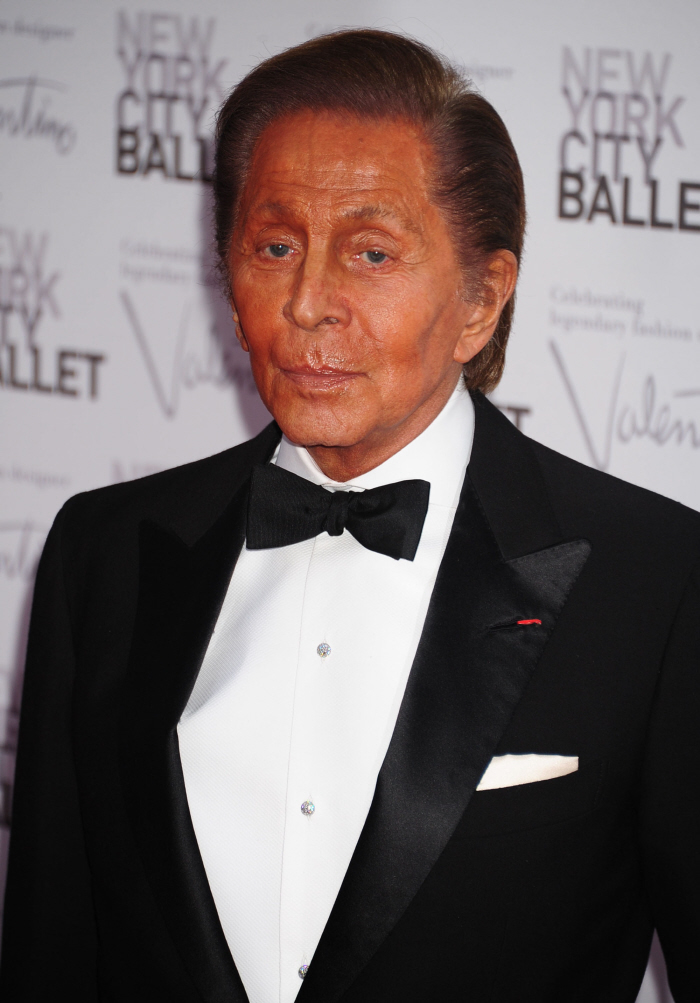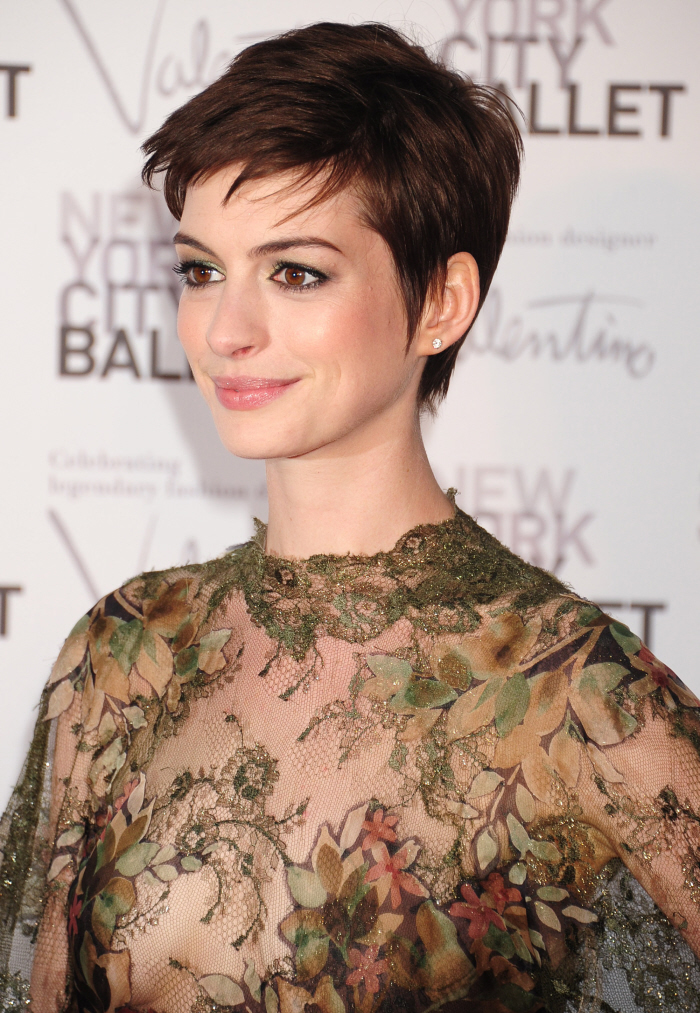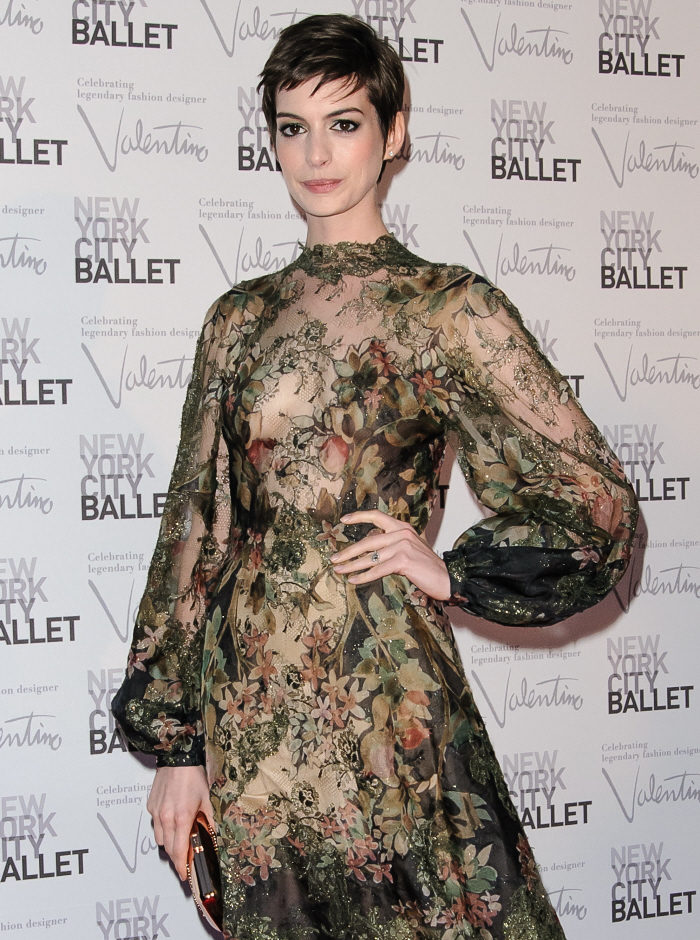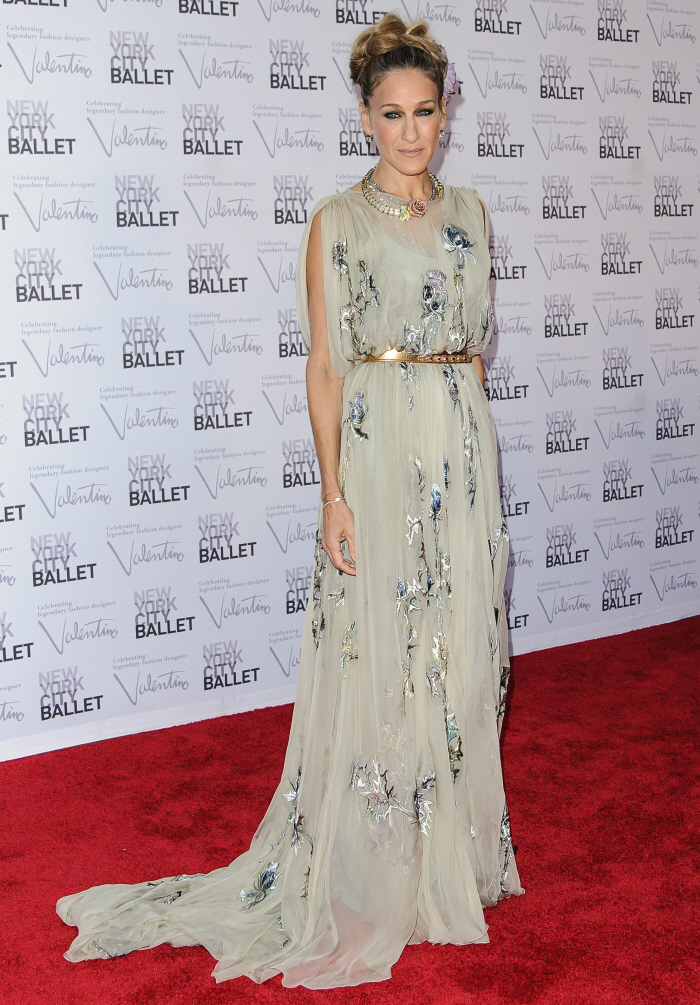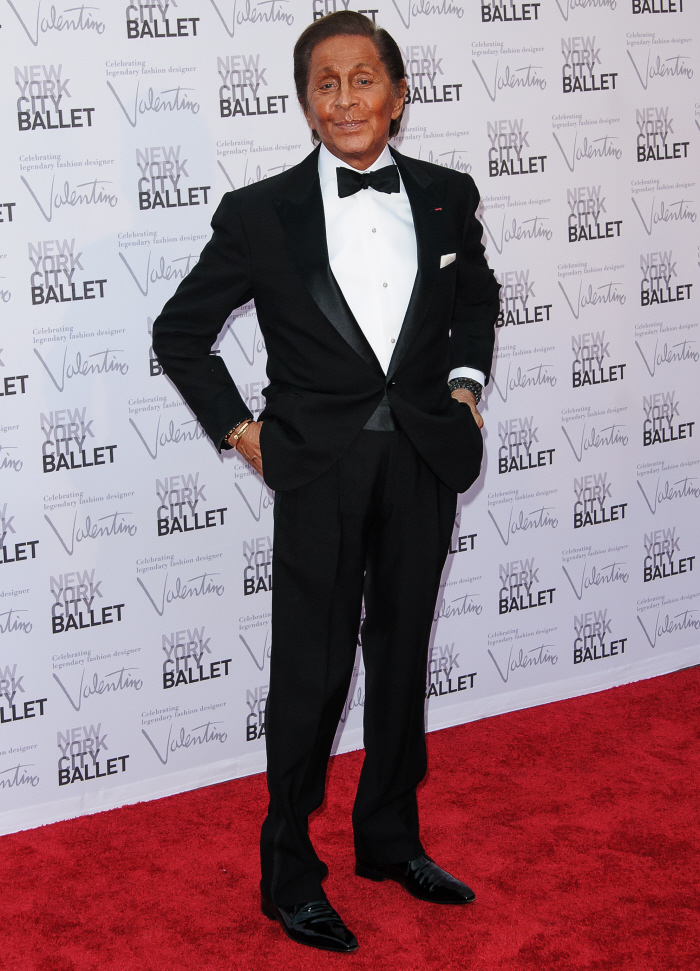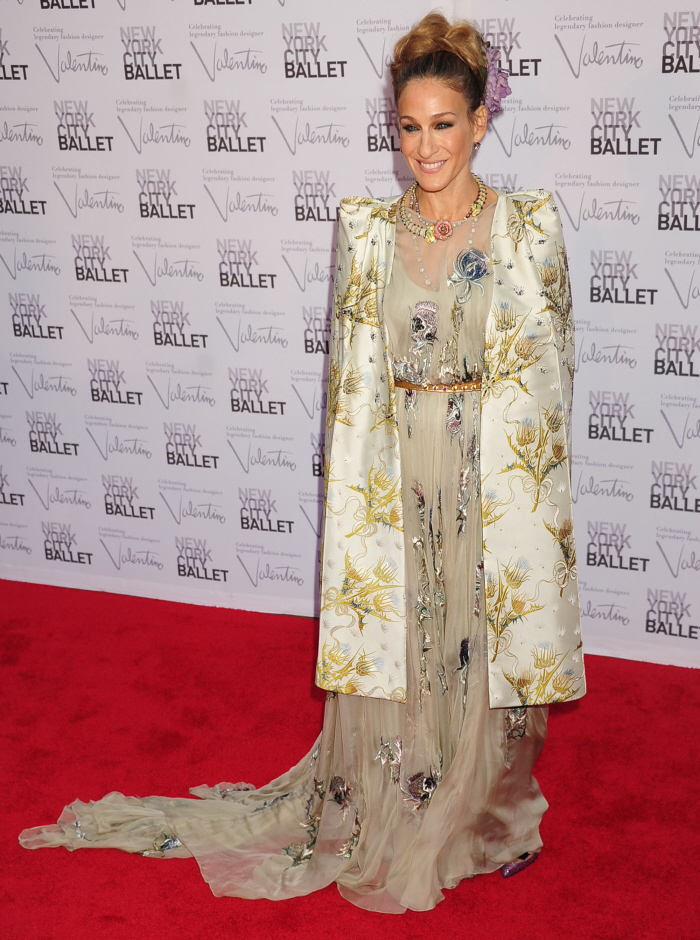 Photos courtesy of WENN.