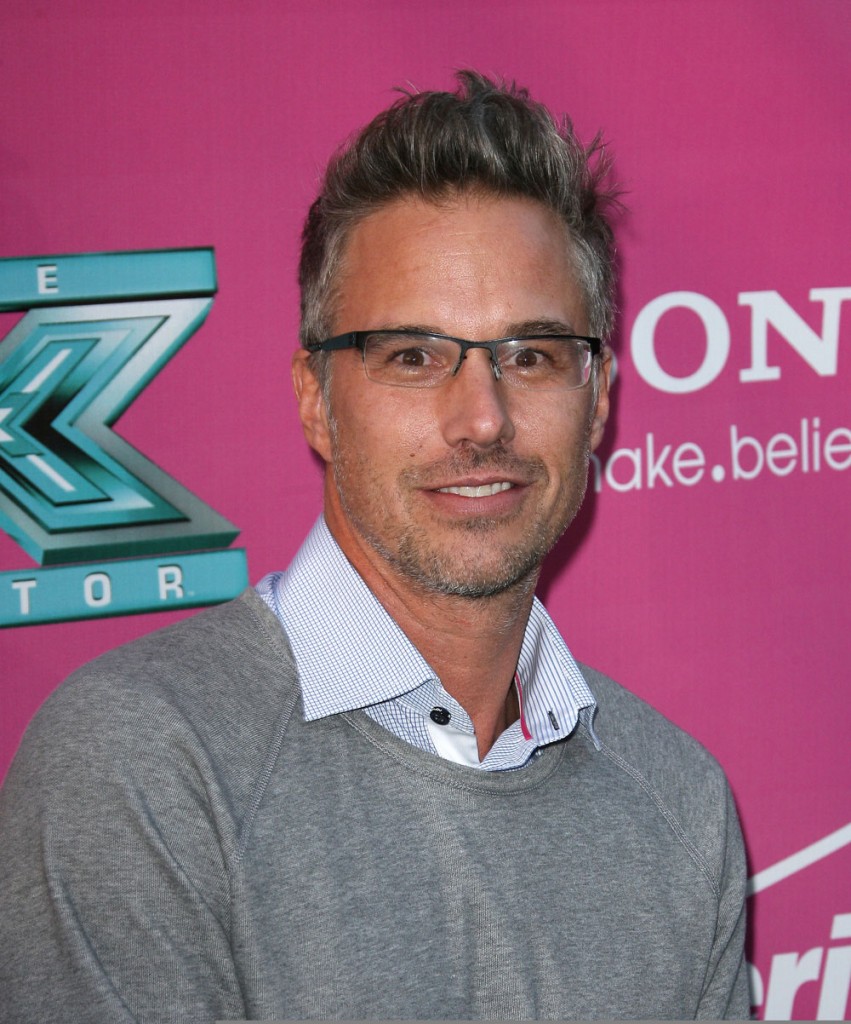 I hope this story isn't true, or that the "friends" that Jason Trawick had with him are the ones who were into the stripper escorts, not him. The story is pretty damning otherwise. According to Star Magazine, so take it for what it is, Britney Spears' fiance Jason was partying at a bar with his buddies when they spotted some ladies who happened to be professional escorts. Jason is the one who approached them. Then they moved it to a private club where he was feeling up on them. (The strippers, not his friends.) Then they moved it back to the hotel. Oh no. This story sounds way too familiar, like it could be the start of another scandal. I hope not. Here it is:
Jason, 40, was enjoynig a night out with five buddies in the lobby bar of the W Hollywood hotel, when he spotted two provocatively dressed girls and approached them. "He told them they were hot and asked if they wanted a drink," an insider reports. It turns out those girls, Alina Ratuska and Marina Zog, work as "erotic dancers" for the lifestyle agency Rocka Chick in LA. "They're paid to party," the source explains. "They dance, drink and hook up with a lot of celebrities."

Alina and Marina invited Jason and his friends to the VIP party Kinky Room, an event at the Hollywood hotspot Tru, where they perform. According to the source, Jason was apprehensive about the party, but his friends wanted to go, so they did.

Once at the club, "Jason was really paranoid about being recognized," the source says. "He kept saying his fiancee expected him to be home. He knew he was somewhere he wasn't supposed to be." But that didn't stop him from getting cozy with Marina. "He had his hands all over her, caressing her legs and back," the source reveals. "Meanwhile, Alina was dancing in a cage with whips and chains, looking at Jason the entire time. When he wasn't canoodling with Marina, he was gawking at Alina.

According to a witness, Jason had been drinking rum and cokes all night and seemed pretty inebriated by 1am, when the group left. "His friends had to carry him out," the insider reveals. "He literally couldn't walk at this point."

But the party didn't end there. Alina and Marina went with them back to the W Hollywood Hotel, where Jason's friends were staying. "I don't know what Jason did with Alina and Marina at the after party," the insider says, "but from how drunk he was and how he was acting toward them, it definitely wasn't appropriate."
[From Star Magazine, print edition, October 1, 2012]
Maybe this is just a fake story meant to promote these services. They name drop enough. If this is true, this isn't a case of Jason hanging out at a bar or club with some attractive women who may be industry contacts or his friends' girlfriends (if you give him the benefit of the doubt). These are strippers and paid escorts. When men take it outside the club back to the hotel, that's when you have to beware. At least there were five other guys there, so maybe he picked up the chicks and brought them back to the hotel for his "friends." Or maybe he was too wasted to do anything about it.
At least Britney hasn't married him yet.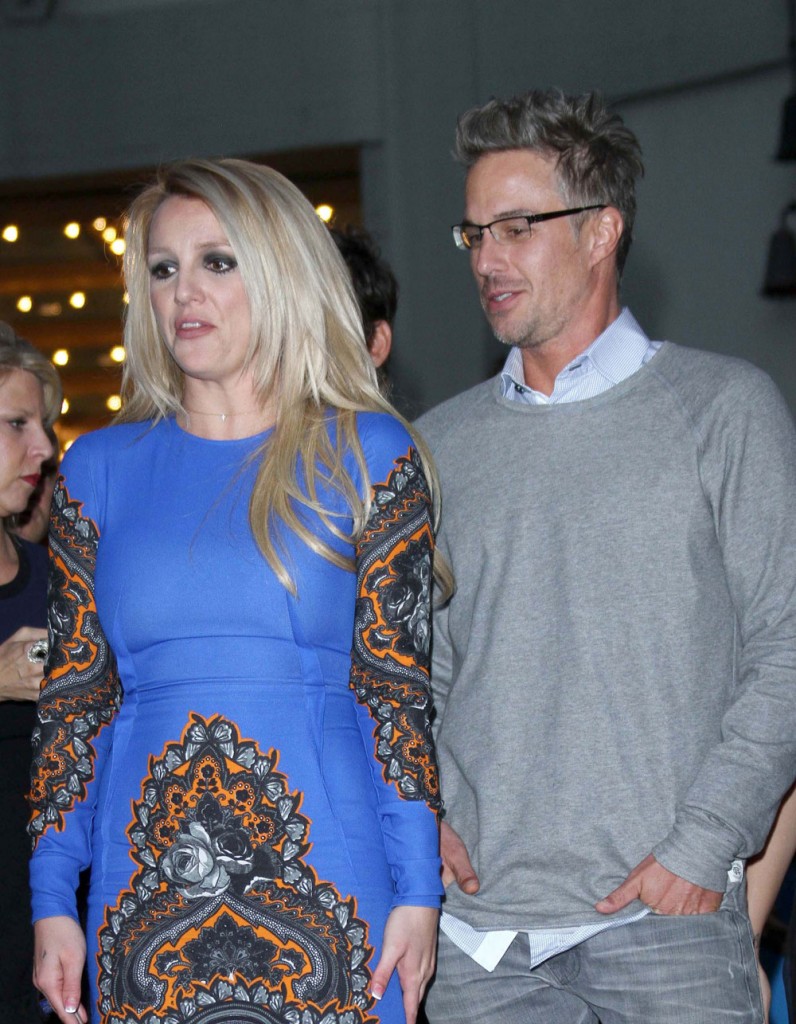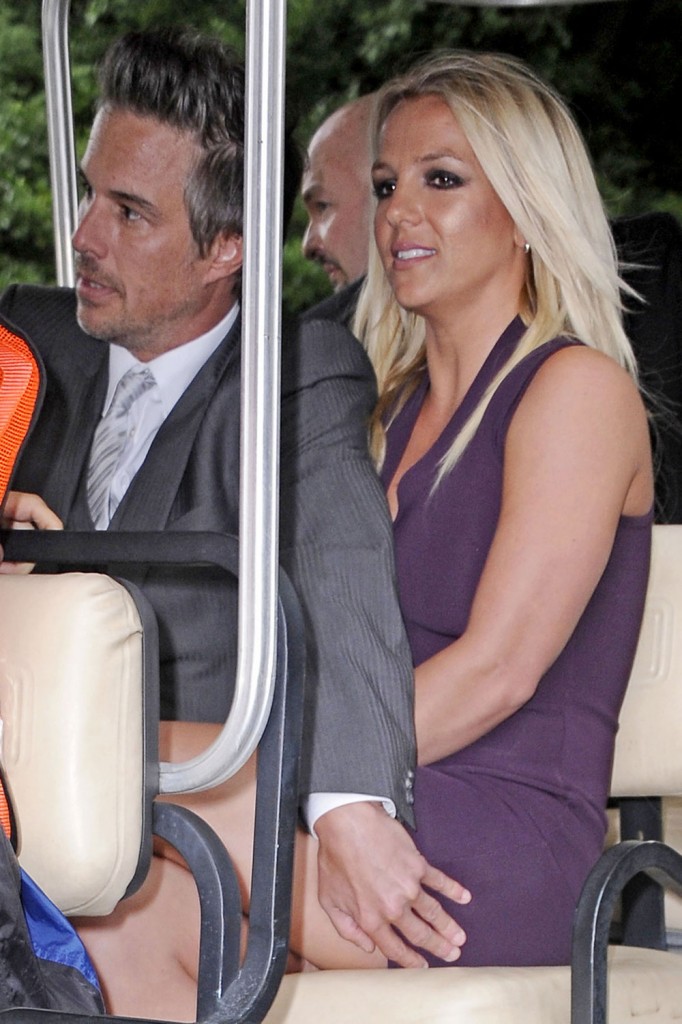 photo credit: PCNPhotos and WENN.com