Michelle McGee w/ first interview & apology just before nightclub tour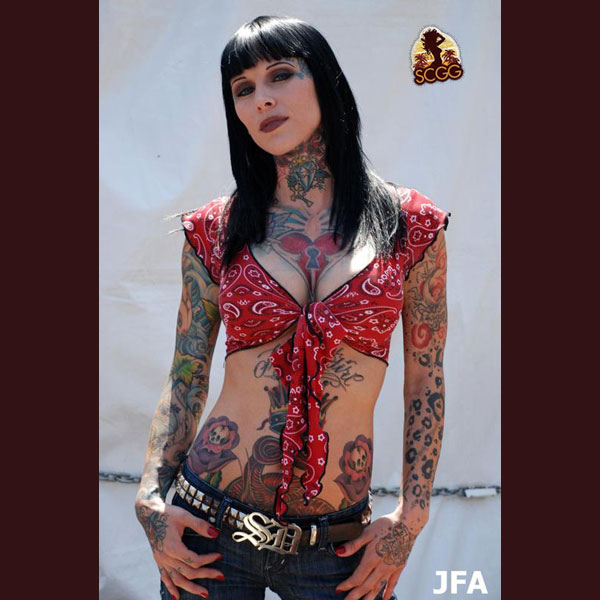 Michelle "Bombshell" McGee hasn't received much press lately in light of all the other women Jesse James was banging. The coverage is focusing more on the way James' terrible behavior affected his Oscar winning wife and people just aren't as interested in the trashy strippers and paid professionals he was banging. The women seem like a dime a dozen anyway. James definitely had a "type" and it wasn't luminous, down to earth and highly successful like the woman he so thoroughly betrayed.
McGee granted an interview, her first since the scandal, to an Australian lifestyle program called Today Tonight. It's unclear why she chose that outlet, but maybe they paid her the undoubtedly enormous sum she was asking for while other shows passed. She said that she wanted to apologize to Sandra for her embarrassment and pain, but McGee looked completely insincere to me. She went on about how she got annoyed at James for acting like a devoted husband at the Oscars, and it sounded like she was more jealous of Sandra than anything else. (You can watch the video on this website, chose the story to the left and the video appears on the right.)
McGee said that her last text from James was March 14, and that James wrote "I'm just sitting here thinking of you. How are you?" The Oscars were March 7, and the In Touch story came out around Wednesday, March 17th. Sandra Bullock is rumored to have been told about the cheating scandal by her publicist on Monday before it came out, which would have been March 15. James was a busy guy. Michelle explained "This is not someone 'I got back with my wife, I'm working things out now. This is someone 'I'm with my wife, I'm doing this on the side.' That's when I was like 'enough.'" This woman's timeline doesn't add up, though. She's saying that she got the message and was able to tell In Touch in time for them to notify Bullock's publicist the very next day? She probably made up her mind after the Oscars.
On Jesse going to rehab, Michelle said "What does he think he's Tiger Woods now? You go to sex rehab and now, bam your marriage is back together?… I think he should be going to lie rehab not sex rehab." The woman may be a a racist, a fellow liar and a conniver but she's not entirely stupid. This interview gives the heavily tattooed stripper some press ahead of her nightclub tour, with starts with the Fountainebleau in Miami next week. She doesn't even have to take her clothes off or simulate sex with herself, either!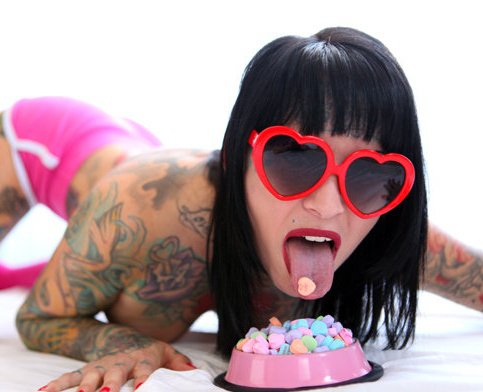 Written by Celebitchy

Posted in Apologies, Infidelity, Jesse James, Michelle Bombshell McGee, Sandra Bullock, Scandals

- Zach Galifianakis is awesome [Buzzfeed]
- Prince at the Billboard Music Awards [D-Listed]
- Bieber's Billboard look [Go Fug Yourself]
- Married to Medicine recap [Reality Tea]
- Celebrity first marriages [Pajiba]
- The last Mad Men baffled a lot of people [Lainey]
- Karolina Kurkova's crazy hot dress [Moe Jackson]
- Jennifer Garner on set [Popsugar]
- Kitten vs. Lizard [CDAN]
- Doetzen Kroes' great butt [Celebslam]
- Shameless star Jeremy Allen White [OMG Blog]
- RIP Ray Manzarek [Bossip]
29 Responses to "Michelle McGee w/ first interview & apology just before nightclub tour"