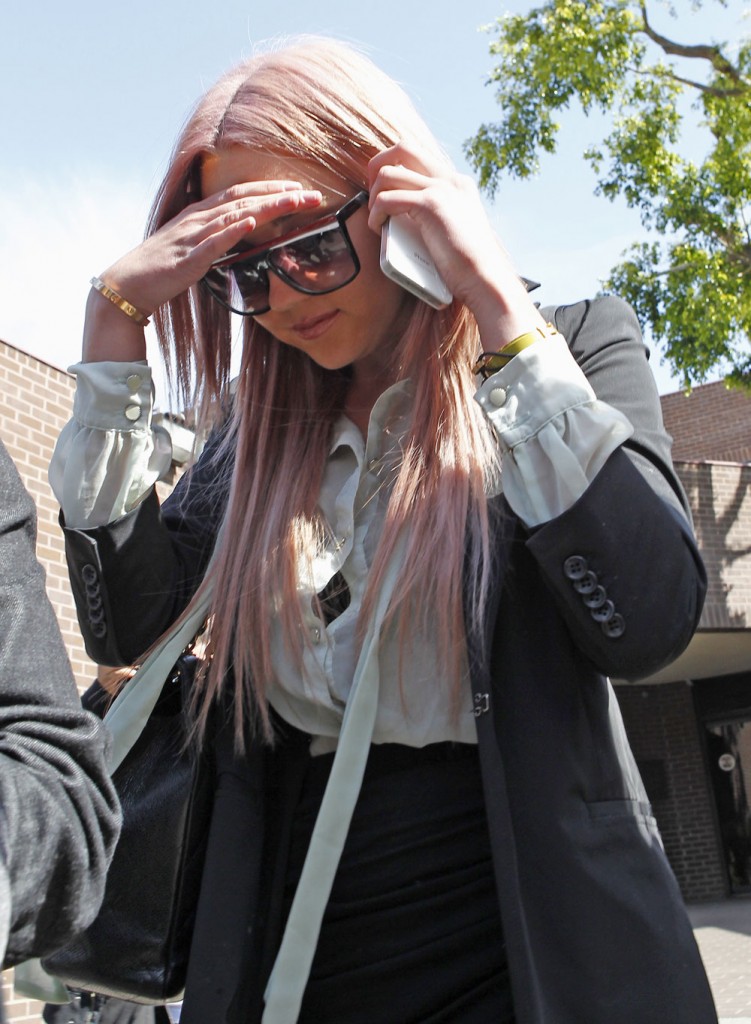 Here's a little break from the Emmy coverage to focus on a celebrity who obviously needs help. The last we heard about Amanda Bynes, she had gotten into a scuffle with a paparazzo who refused to delete a photo he had taken of her. She said to him "you have to delete the one of my face, I have to look beautiful." A little later in the video posted on ETOnline, he accused Amanda of pinching and scratching him in an attempt to grab his camera. She denied doing either and just kind of left the scene. The photographer seemed to be harassing Amanda, and she actually sounded calm in comparison.
Amanda told People Magazine that she was going to move to New York to pursue a career in fashion, and she seems to have done just that. As you probably heard, her car was impounded last week after she was busted driving on a suspended license. On Friday, she was officially charged with two counts of driving on a suspended license. But – her license was supposedly suspended for failing to pay multiple traffic tickets, not in relation to her DUI and several hit and run incidents. I only hope that means that her violations are piling up, not that they're more minor that we expected and that her hit and runs will be overlooked. This is LA, though, so it's not like we can expect her to get a full six months in jail for each charge.
Anyway Amanda was spotted in NY, where she supposedly wandered around for "hours." Maybe she was shopping and hanging out, and at least she's not driving. Sources tell TMZ and Radar that she's planning on making the move permanent. Here's more:
bolted out of L.A. this weekend and thankfully headed to a city where public transportation is readily available … the Big Apple!

Witnesses who spotted Amanda in NYC tell TMZ … the actress was aimlessly wandering around Midtown for hours on Saturday.

But get this — Amanda is telling friends the reason she jetted off to New York is because she was tired of being followed in L.A. — something she says doesn't happen in NYC.

Bynes now tells friends she NEVER wants to come back to L.A, which is interesting timing considering her parents JUST moved to CA from TX to be closer to their daughter.

TMZ broke the story … Amanda was slapped with two counts of driving on a suspended license on Friday. She faces up to six months in jail for each offense.
Radar and TMZ differ in how they report Amanda's family situation. TMZ claims her family moved to LA to be closer to her and somehow help, even though that doesn't seem to be happening. They say that Amanda refuses to talk to her parents and has been estranged from her family, including a brother and sister, for some time. Her friends are supposedly "furious" that her family is not doing more to help her. Radar agrees that Amanda and her family don't talk, but reports that Amanda's parent have lived in California for some time. In Radar's version they didn't move there specifically to be there for her. Whatever is going on, Amanda has headed to NY anyway so it's not like she has any kind of support system to fall back on – that we know of.
In a way I'm glad that she's no longer going to be hounded by the paparazzi in LA, they seem to be making the situation worse for her. In another it seems like she truly needs some help and that she's just trying to avoid it. If her family isn't helping her in LA, I get the sense they're not going to even bother now that she's on the east coast. Plus, it's not like she's going to accept any kind of help that isn't forcible.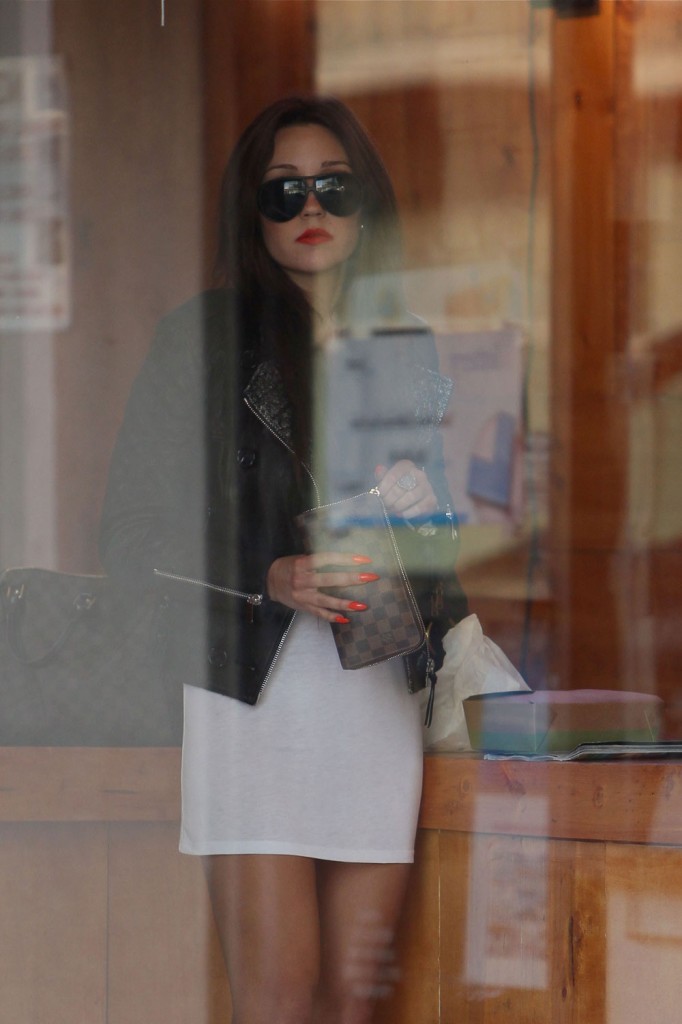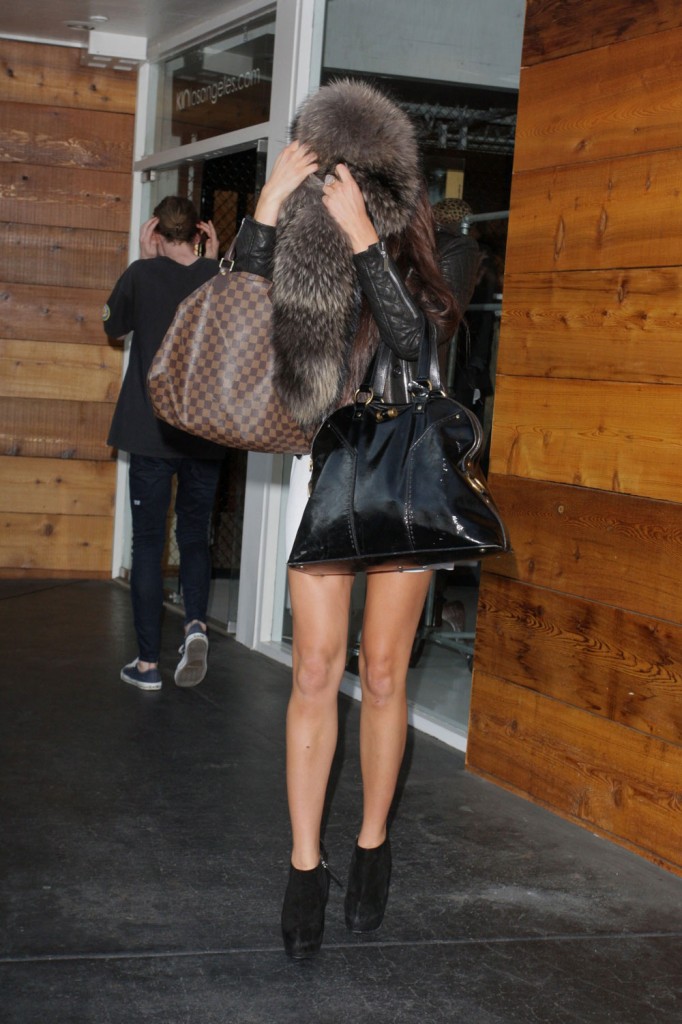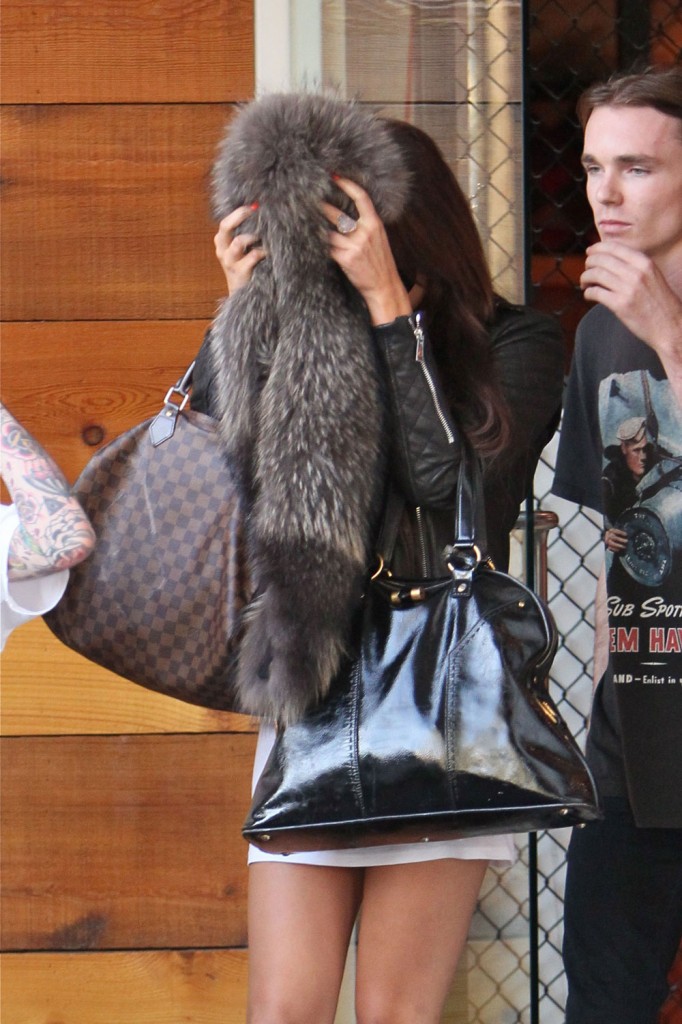 These photos are from 9-17-12 credit: WENN.com and from 6-4-12 credit: FameFlynet