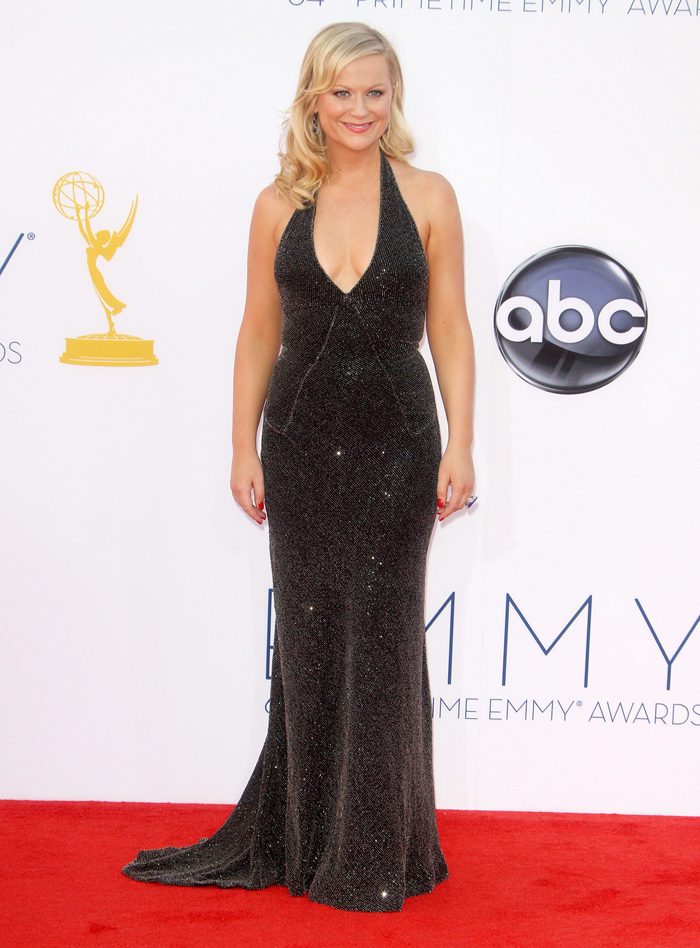 Amy Poehler made her live-television debut without Will Arnett last night, and he surely must have been crying into his beer at home. Or at least, that's how we'd all prefer to think of him last night. Who knows. Oddly enough, Amy wore a black Stella McCartney dress, and she looks fantastic. How did that happen in Stella? The shape of the dress is very flattering, and Amy wears it well while also losing a bit of her goofiness. She's a very underrated hottie, you know.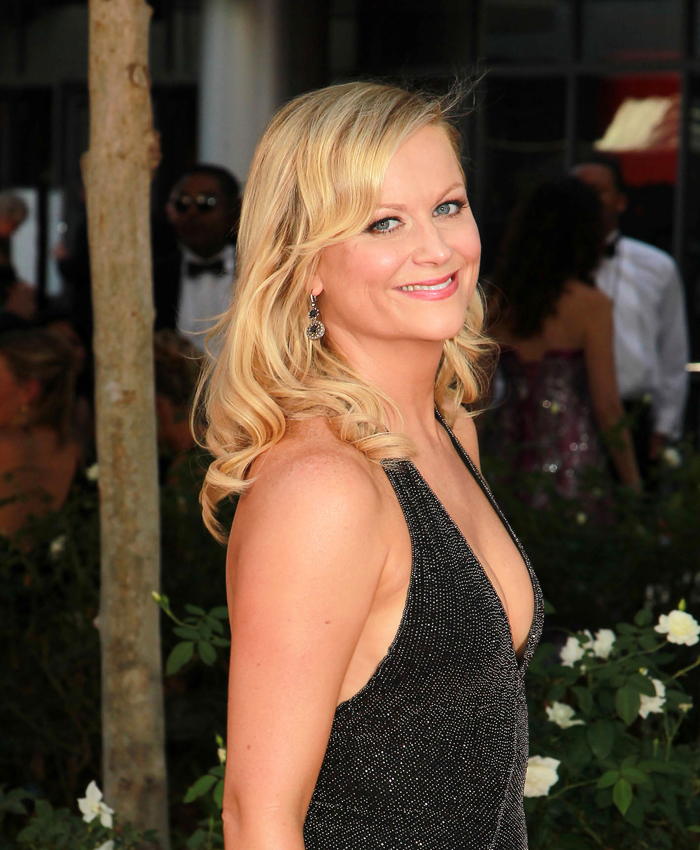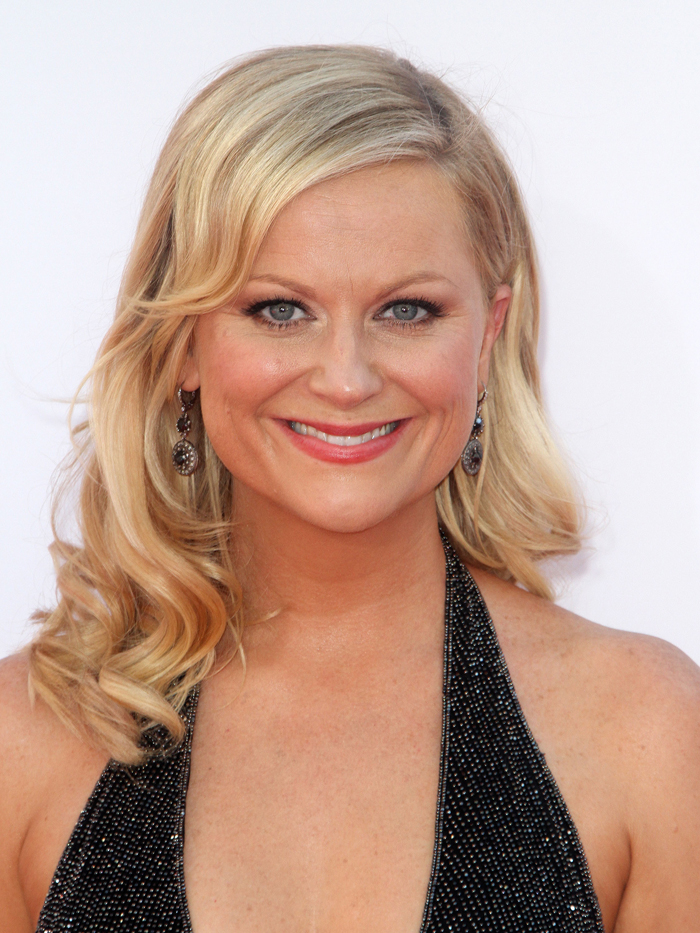 Kristen Wiig was a standout in Balenciaga, and she said that she had told her stylist she wanted a dress that was "ghostly." Kristen scores a few points for creativity in not choosing a floor-length gown, and this pale-colored (is it champagne or nude?) chiffon, tea-length dress was a little bit rock and roll too. Fabrezio Moretti has been a great influence on her style.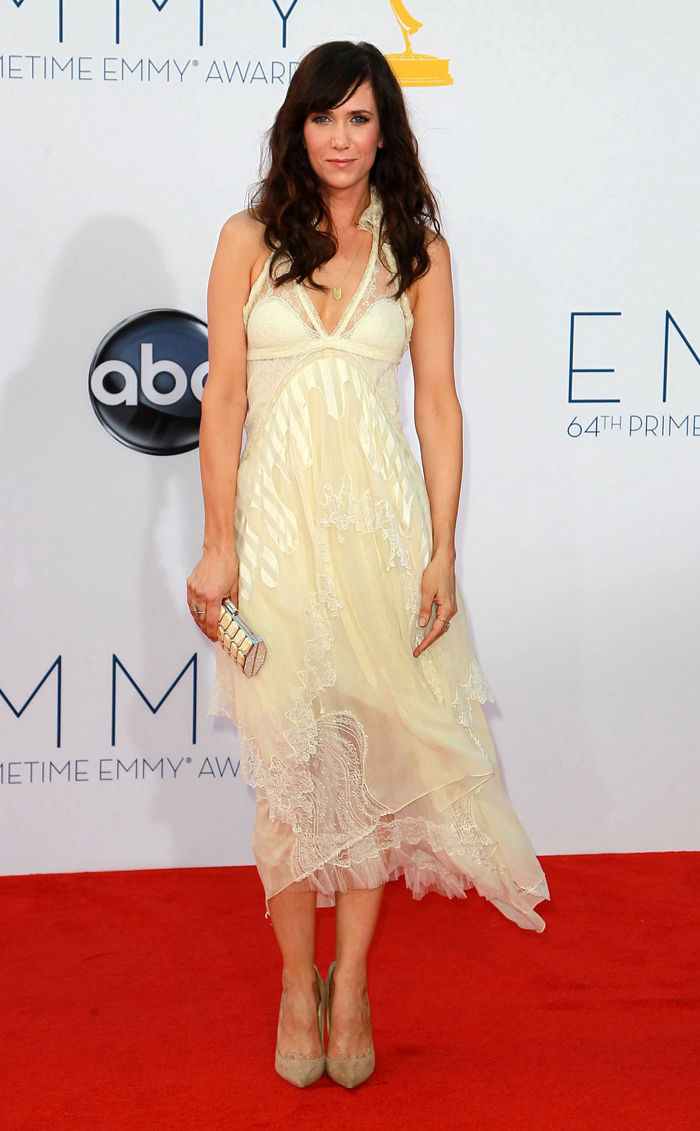 Tina Fey looked very pretty in her bordeaux-colored Vivienne Westwood dress. I think the shape of the dress is very flattering to Tina's figure, but I would have opted to remove the gold trim in the boob area. A solid color would have made this an even sleeker look. Poor Tina always looks so uncomforable on the red carpet — she's a perfect example of grinning and bearing it.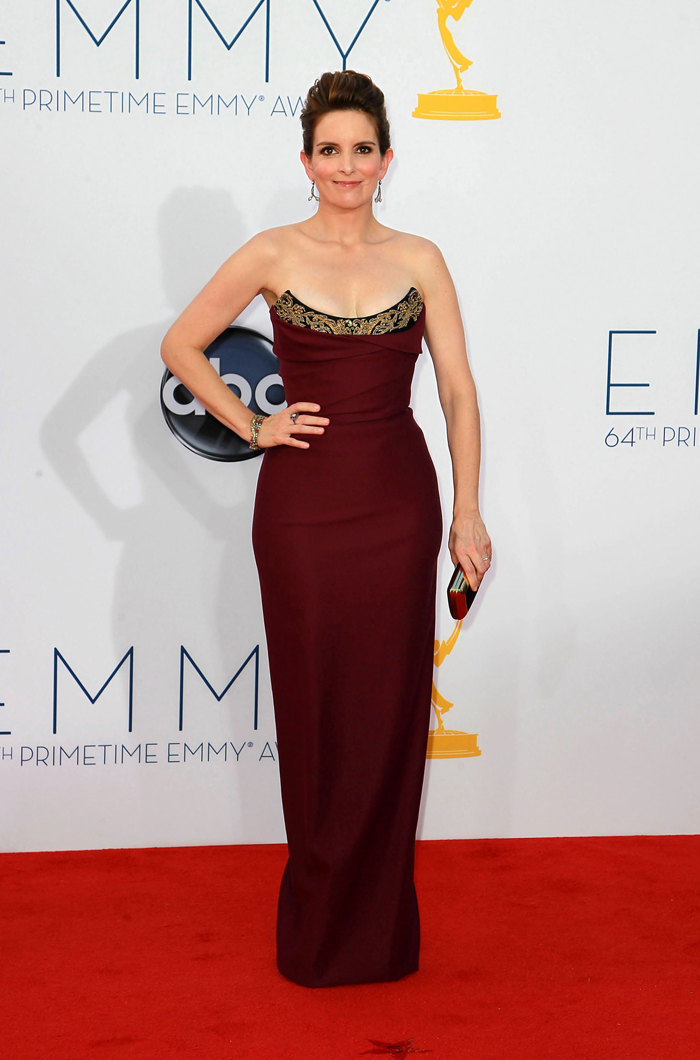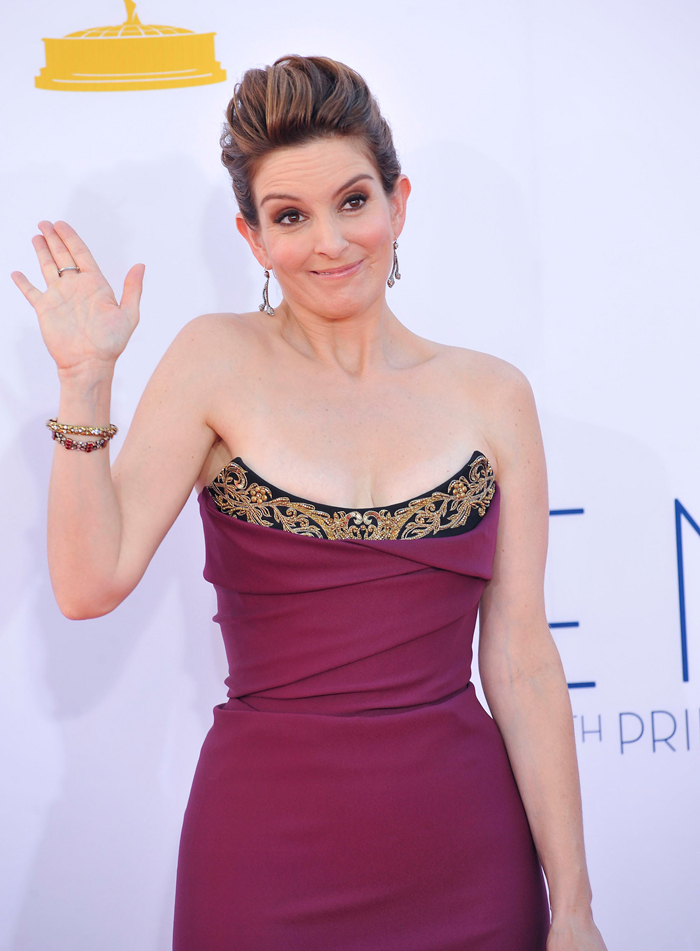 Jane Krakowski wore a Kaufman Franco gown, and her hair was a bit too beachy for the overall look. Then again, perhaps Jane wore her hair like that to distract from the OMG botox look that she was sharing with Nicole Kidman. Ladies, less is more.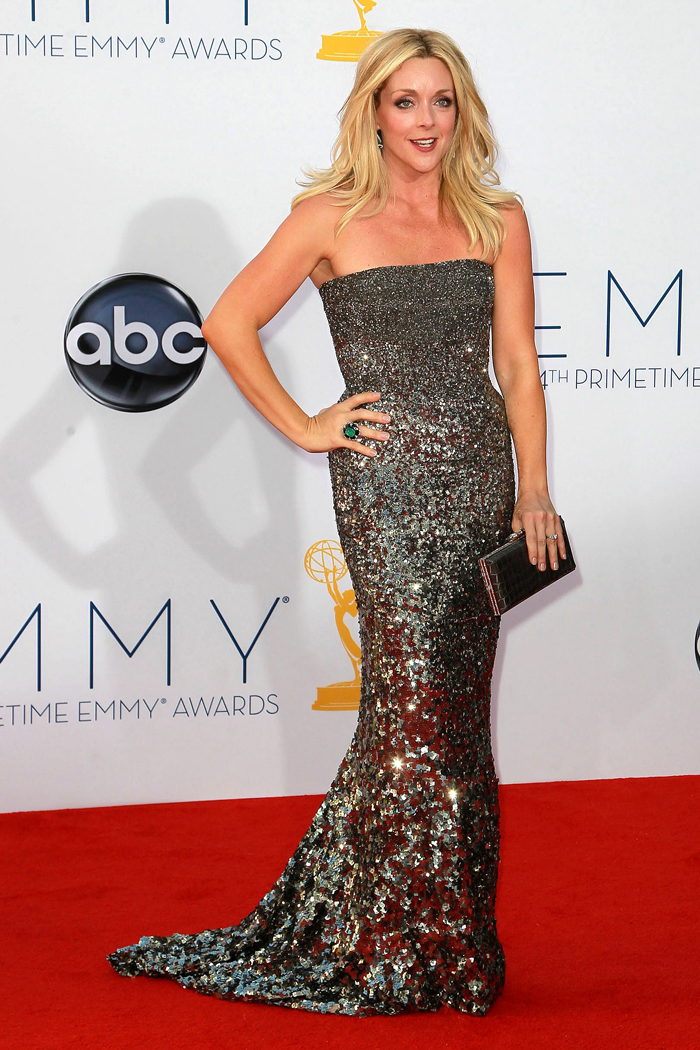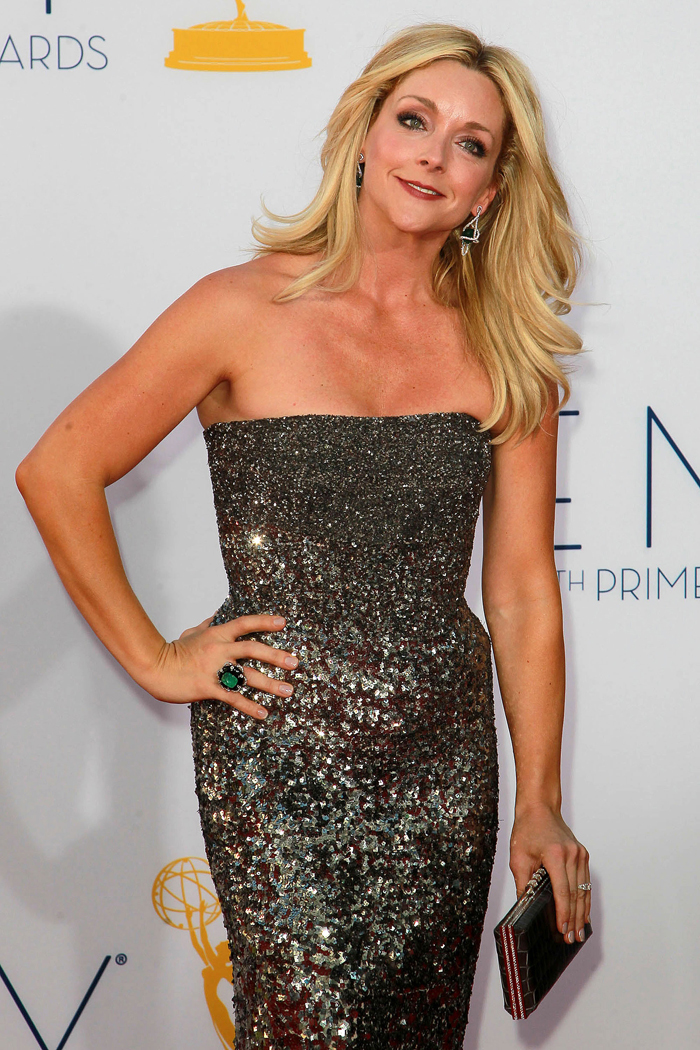 Julia Louis-Dreyfus wore a merlot Vera Wang gown, and she looked very beautiful and elegant with this relatively simple dress and a center-parted chignon. If I could change anything, it would be the color because she's clashing a bit too much with the red carpet. Black would have been a great option, as would royal blue.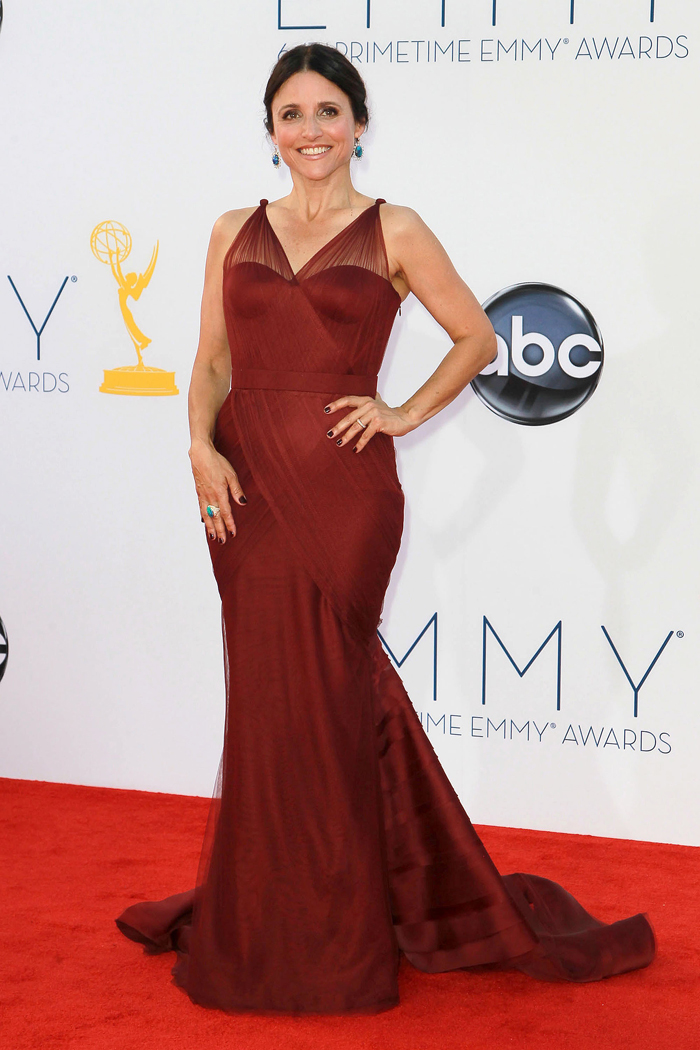 Photos courtesy of Fame/Flynet and WENN