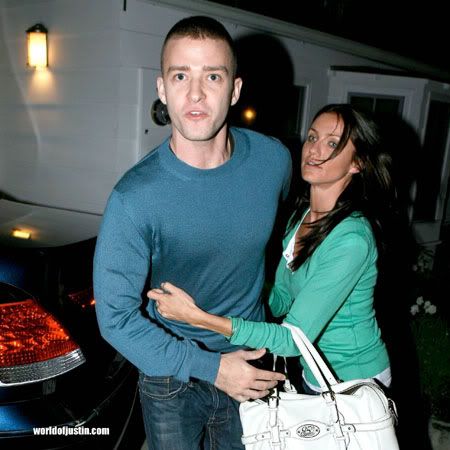 Cameron and Justin's long relationship may finally be over. These two have been plagued by breakup rumors for ages, and the latest news is that they spent the holidays apart and Justin was spending quality time with a hot realtor in his hometown of Memphis, Tennessee while Cameron was off on a separate ski vacation in Colorado. Star magazine claims that Justin was overheard claiming that it's done between him and Cameron:
Cameron Diaz, his girlfriend since 2003, went skiing in Vail, Colo., with her family. Separate vacations? At this time of year? What's the reason?

Sources say the glamorous due broke up and went their separate ways after a serious discussion that ended with Justin deciding that his days with Cam were numbered. "They had been planning to be together in Tennessee with his folks," says a source. "But he came out alone and she stayed in L.A." And on Dec. 23, as he partied with friends in Senses nightclub in Memphis, the source says, Justin told fellow revelers: "Me and Cameron? We're done." He also confided to those friends that "the breakup is for keeps!"
Their reps denied it the last time they were said to be over due to Justin's commitment issues. Cameron has since claimed that she's also afraid of commitment, but it sounded to me like she was just trying to save face. Justin has talked so much crap about how he'll never marry her that I'm surprised they lasted this long.
Header image is of Justin and Cameron's incident with paparazzi in September of this year.