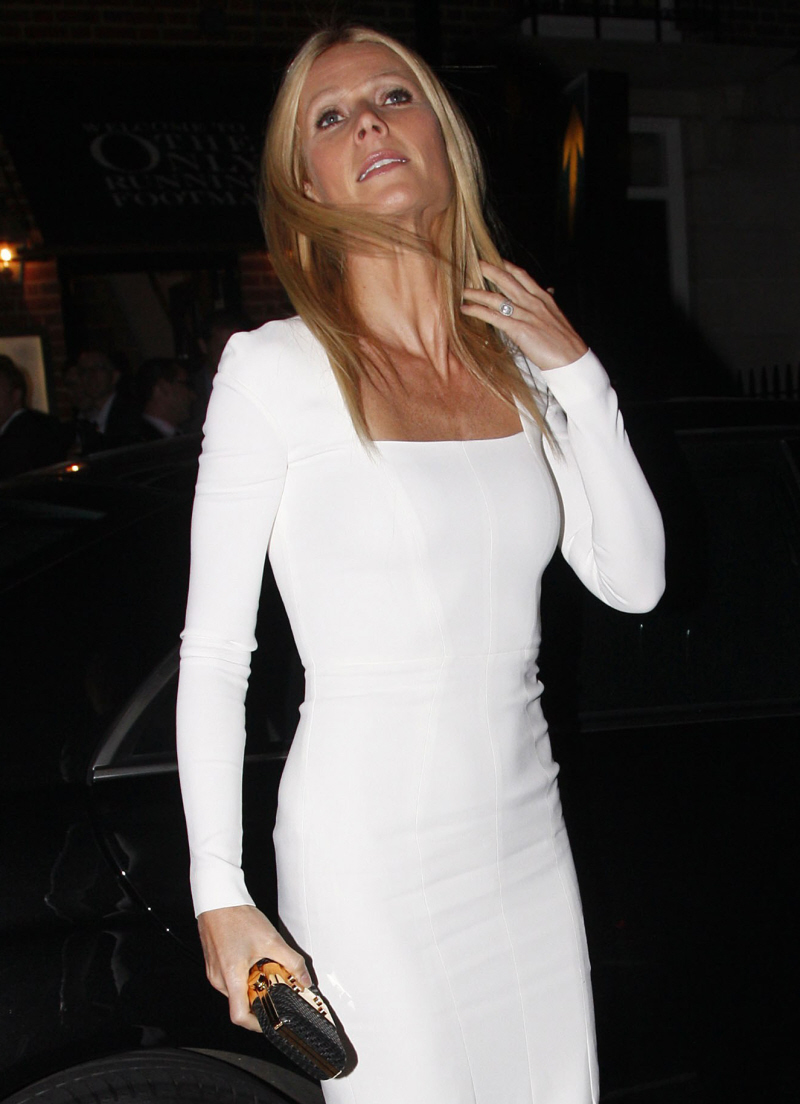 Gwyneth Paltrow wants to sell you more Goop crap! You know how Gwyneth took off, like, four months from her exhausting once-a-week Goop newsletter earlier this year, then she came back with a newly designed (not really) site? And on this new site, you can now buy GOOP. You can buy items with Goop labels but only if you are a thin, rich peasant with impeccable taste. You must be willing to shell out $200 for a pair of Goop jeans (that only go up to size eight) or $90 for a Goop t-shirt (a white tee with black piping – so dumb).
Well, Goop has something new she wants you to buy: SWEATERS! Specifically, a $515 sweater and a $485 sweater. They're cashmere, obviously, and you're paying for the "Chinti & Parker exclusively for goop" label mostly. What is fascinating to me is that Gwyneth is actually offering the sweaters in size (GASP) large!! She's offering Extra-small through Large. I would imagine that if you ordered a large, you would get a personal note from Gwyneth: "Dear Fatty, Here is your beautiful, expensive sweater. I almost didn't send it to you because I'm so disappointed in how not-thin you are. I hope you enjoy this sweater. Please try not to spill food on it, although I know that will be hard because you're so fat and you obviously have no willpower. Love, Goop."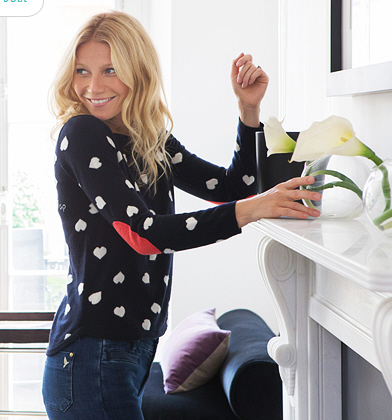 So… does Goop putting her name on $515 cashmere sweaters (with f—king hearts and patches on them, WTF?) mean that she's more of out of touch than we thought? Or is this business as usual in the land of Goop? Here's the thing: I understand that Chinti & Parker sweaters normally go for that price… but that's the point, right? Goop could have done a collaboration with a company that sells less expensive clothing ("Gap for Goop"?), or she could have done a collaboration with a luxury company for a more accessible item to sell on Goop (like "Jason Wu for Target" or something). Quite honestly, I don't think Gwyneth realizes that these sweaters ARE expensive. She has no frame of reference for how the peasants really live.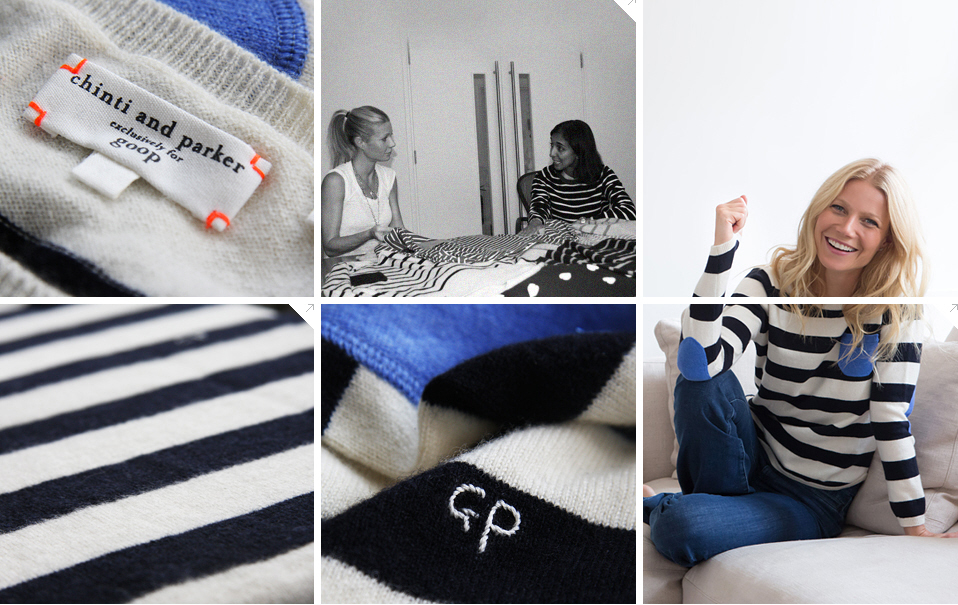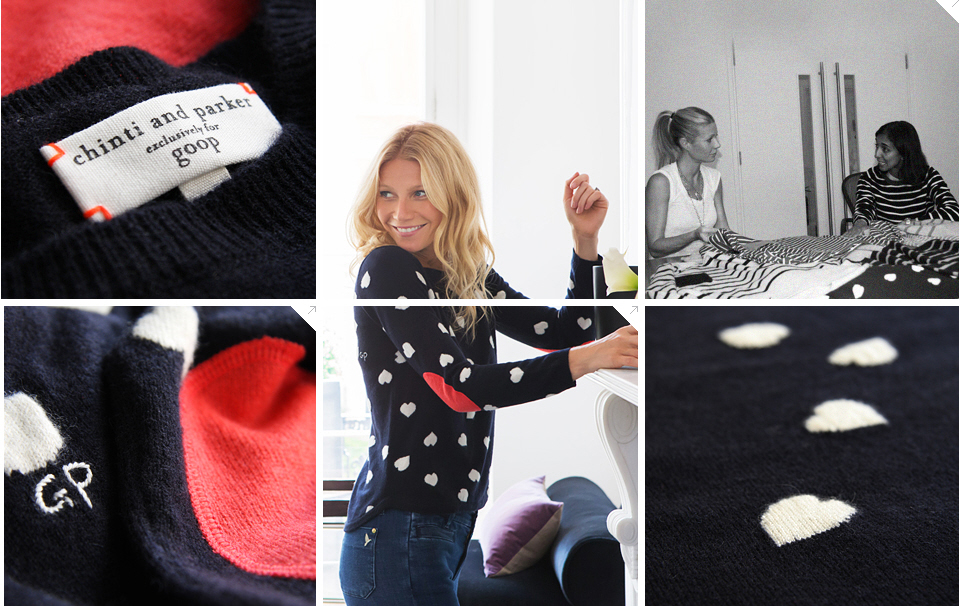 Photos courtesy of WENN, Goop.