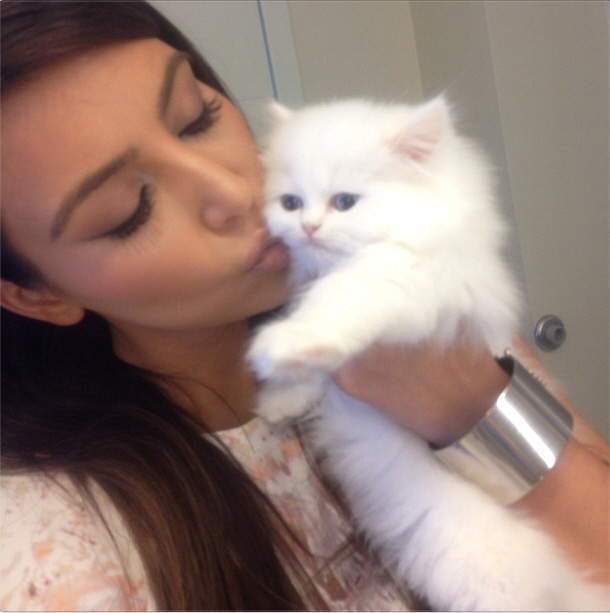 I don't follow Kim Kardashian on Twitter. I only check her Twitter feed when we have new photos of her, or when I hear about something she wrote or said somewhere else. So that's my excuse for missing all of these new-ish photos of Kim's poor cat, a Persian named Mercy Kardashian-West. Mercy is in trouble, y'all. We knew Mercy was in trouble when we saw those first, awful photos of Kim holding Mercy like a purse strap. We knew Mercy was in trouble when we saw Mercy's poor, scared little face. And Kim is now posting more and more Mercy photos on her Twitter, in between posting dumb swimsuit and lingerie pics of herself. It's like a hostage crisis, with Kim tweeting "proof of life" photos of Mercy. What do we have to give Kim to get her to release this poor cat? CALL S.W.A.T.!
Oh, and Kanye did buy Mercy for Kim. Kim confirmed that, writing on her blog, "With me being in Miami, Kanye knew I would need some company when he wasn't around, so he surprised me with her." That's interesting, right? So Kanye and Kim are spending more time apart, and Kanye gave her a CAT? That feels fishy.
Someone also started a fake Twitter account for poor Mercy, and it's apparently a "thing" to make note of how miserable Mercy looks in every single photo Kim tweets of the poor cat. Seriously, why isn't PETA getting involved with this mess?
By the way, Kim also tweeted about her peplum'd faux-skort of doom, which we saw yesterday. Kim tweeted, "Love this Vera Wang outfit." Jesus, Vera Wang designed that? WTF was Vera thinking?!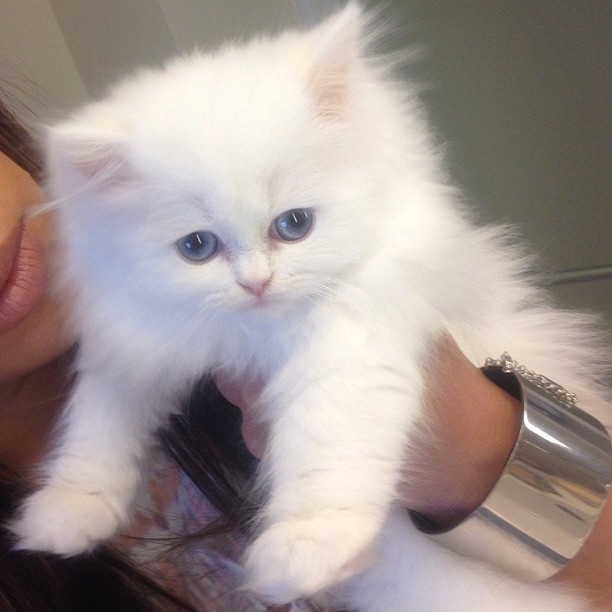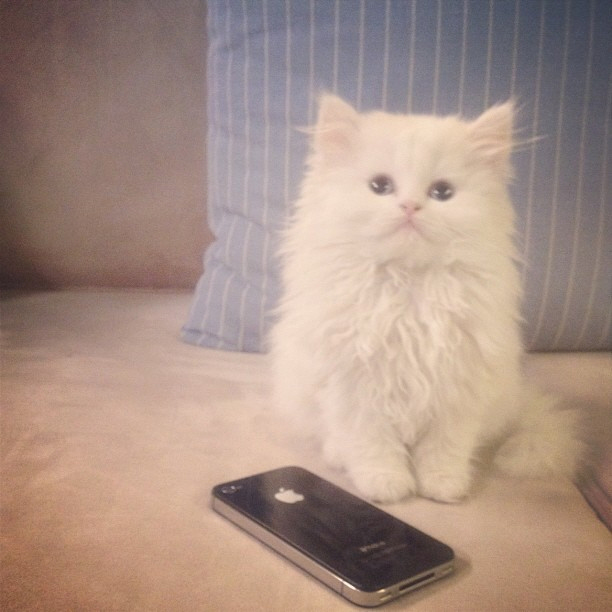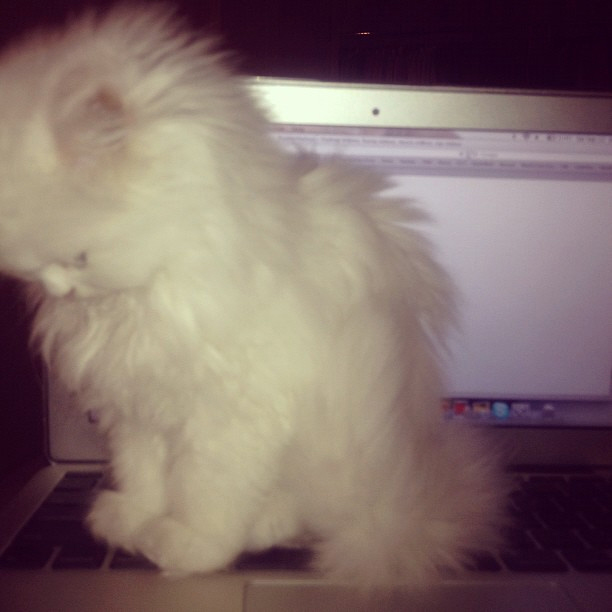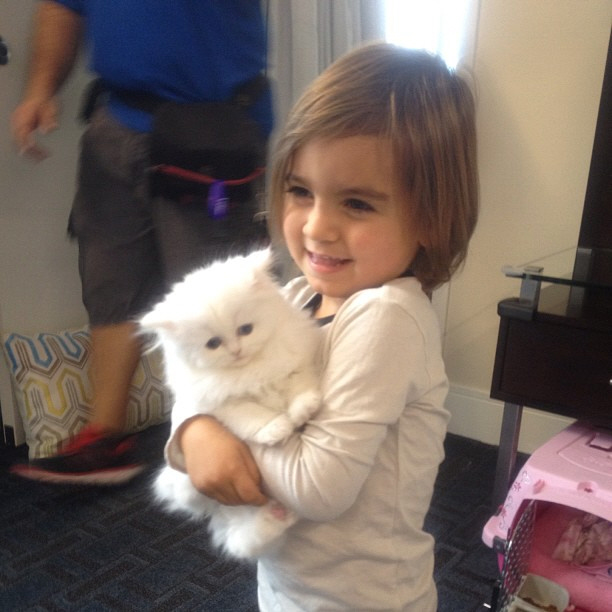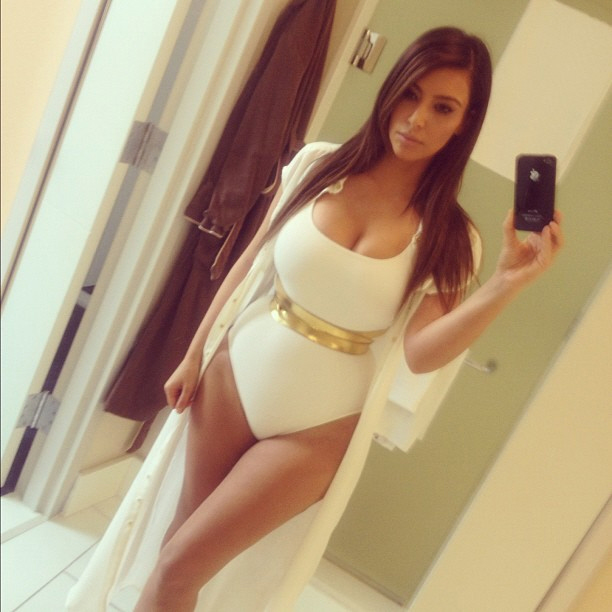 Photos courtesy of Kim's Twitter.