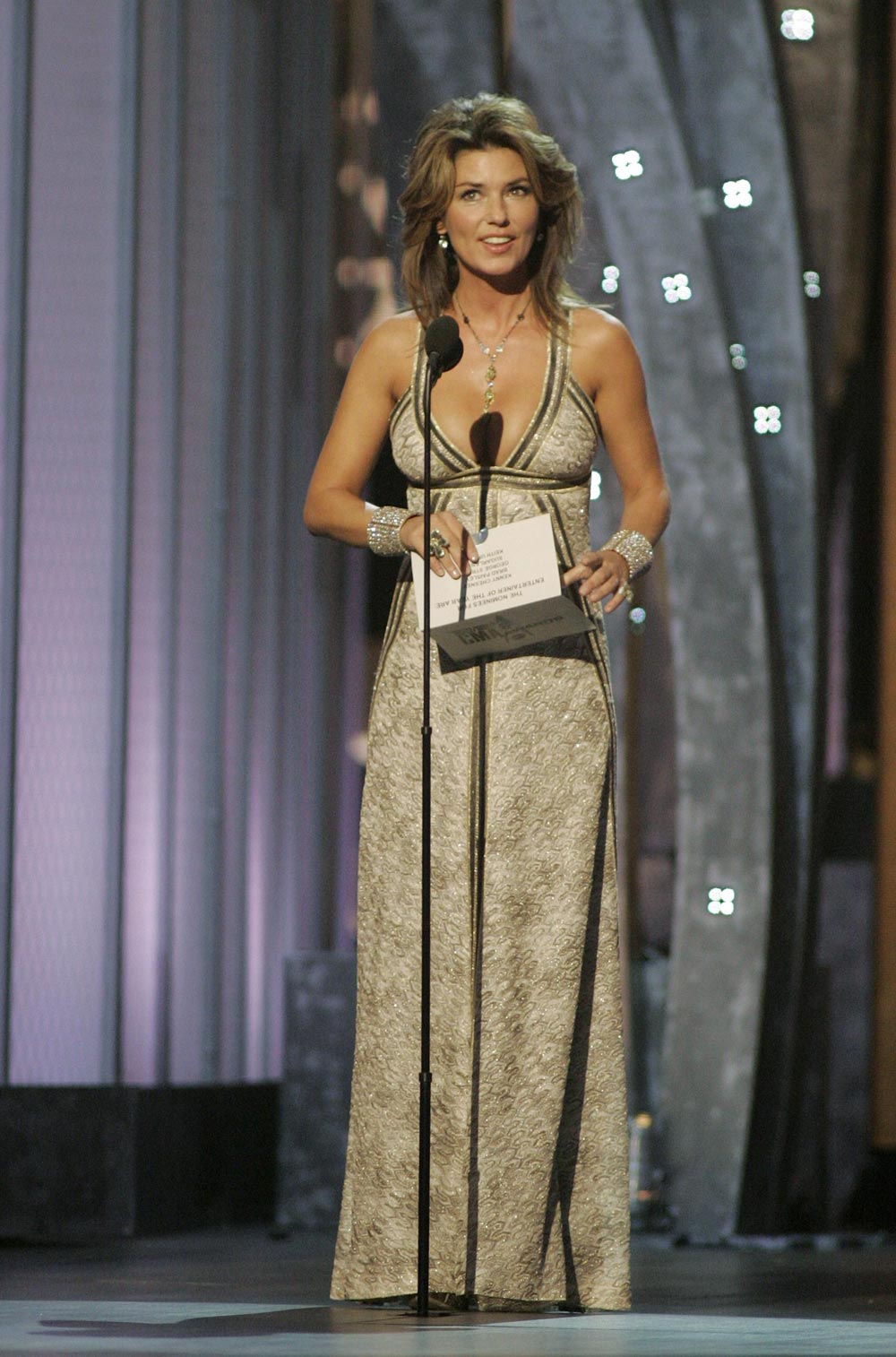 Shania Twain joined some friends in manhattan for Christmas shopping, bringing a few pals from Nashville with her. Most notably Frederic Thiébaud, the ex-husband of Shania's former best friend Marie-Anne, who sources say broke up her marriage to Robert "Mutt" Lange.
Twain and Thiébaud were photographed arriving from Switzerland at JFK airport together.

Back in May, Twain, 43, split from her producer husband Lange, 60.

Though Lange denied having an affair to People, sources close to the situation told People that he was involved with Marie-Anne Thiébaud, a close friend and manager of the couple's chateau in Switzerland. The two couples had socialized together for years.

Twain – who has been staying strong after the split – came to New York City to "hang and shop," says a source close to her. Among her group of pals is Thiébaud, whom the singer has considered a friend since the days when their families were close.

Adds the source: "She loves NYC during the holidays."
Maybe they're both just enjoying being seen out and about with hotter, younger partners than their former cheating spouses. People's last article with 'insider' information about the divorce seemed to be leaked straight from Shania, so maybe she's just adding insult to injury. Sure, it's a little petty, but who doesn't sometimes like to rub in an ex's face that you've moved on and up?
Shown below is the other woman, Marie-Anne Thiebaud, Shania Twain's former assistant and Robert John "Mutt" Lange's reported mistress, in Montreux, Switzerland on 5/26/08. "Mutt" Lange is the shaggy-haired guy, pictured on 1/12/06. Credit: Bauergriffin. Shania Twain is shown at the Country Music Awards on 11/12/08. Shania's hot "friend" can be seen on People's website.