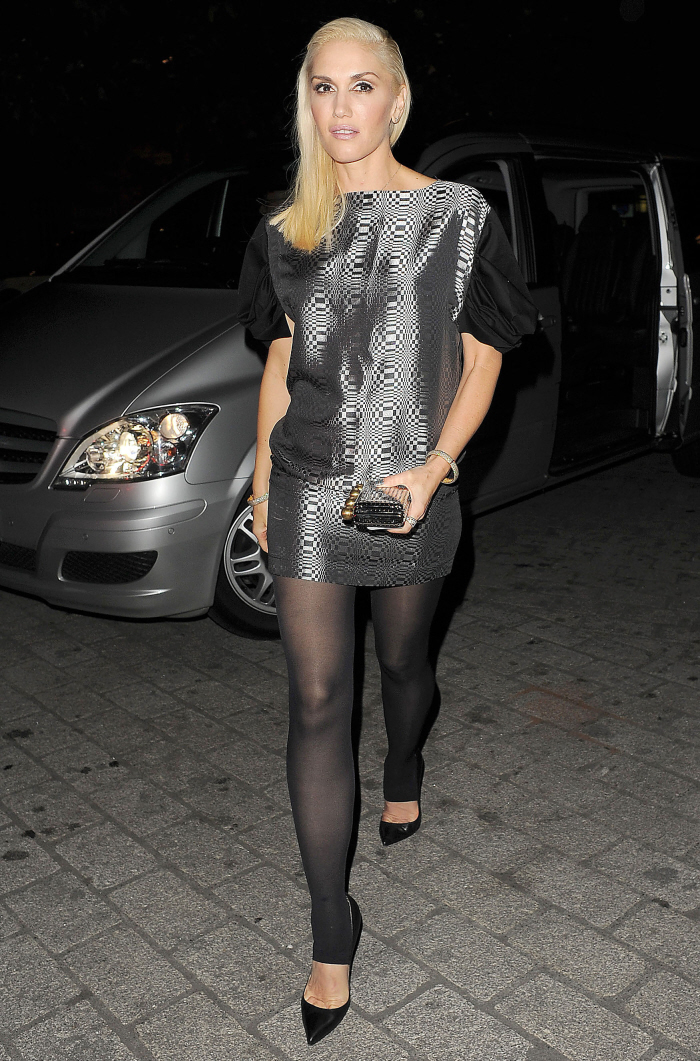 Since you guys seemed to enjoy those Gwen Stefani photos in the links yesterday, here are even more. Gwen was out last night, seeing a show with a friend in London – those are the pics where she's wearing the metallic dress and footless tights. Then she was out in London again today doing something… promotion for No Doubt's new album, I'm guessing. Those are the photos of Gwen in the dark blue onesie. Let's talk about the outfits!
I like the metallic dress – I think it's really cute and rocker-chick-chic, and it suits Gwen. I'm not so sure about the footless tights that Gwen is trying to make "happen". When I was a kid, I did gymnastics, and we wore those footless tights a lot, so that's what I think of when I see them – not some "trendy" style choice, but dated gymwear. Maybe that's my issue. As for the blue onesie… AWFUL. I will never understand why any woman is like, "Yeah, give me the onesie. I wanna look like a high-fashion mechanic!" Because that's what she looks like. A mechanic. Nothing wrong with that, but it's not "high fashion".
Gwen also has a new interview with The Guardian – there's not a lot of new information, it's mostly about No Doubt and how they're all parents now and how difficult it is to make time and all of that. You can read the piece here. Gwen also talks about hosting a fundraiser for Pres. Obama and Michelle Obama at her LA home: "My kids had a complete meltdown when Michelle Obama arrived. The exact opposite of what you want to happen when the First Lady turns up at your house."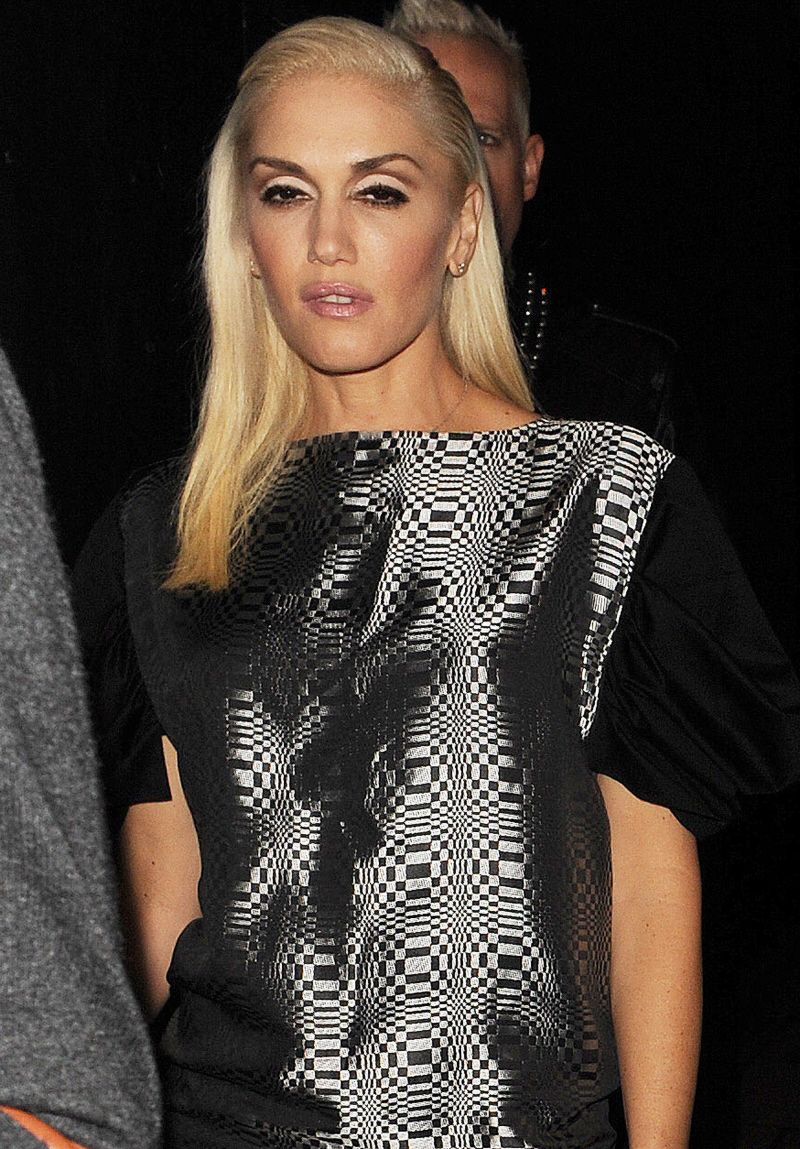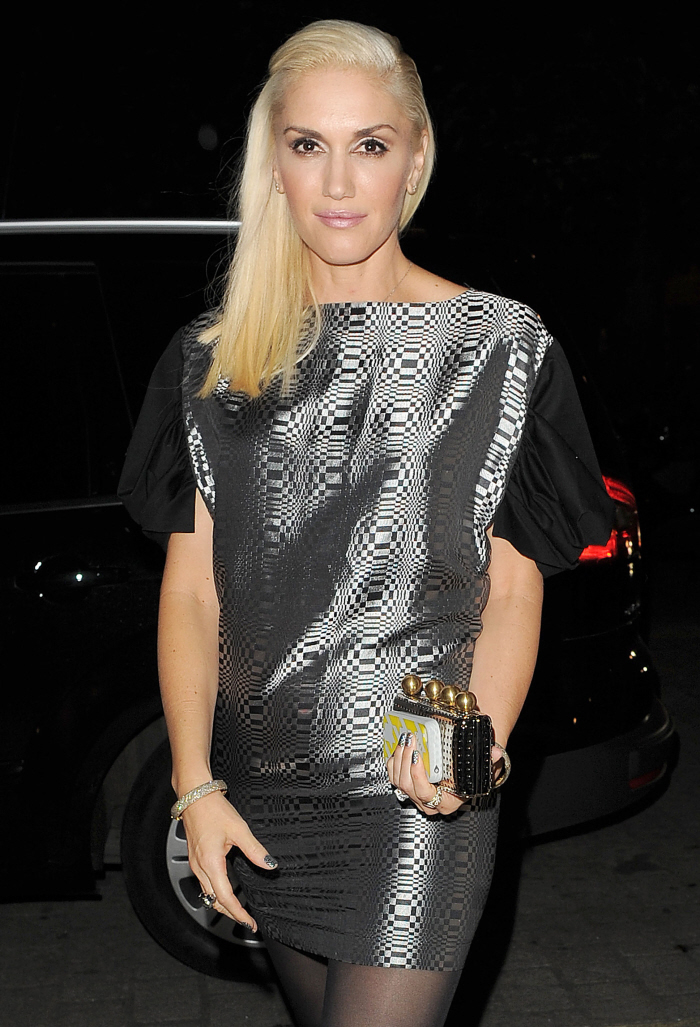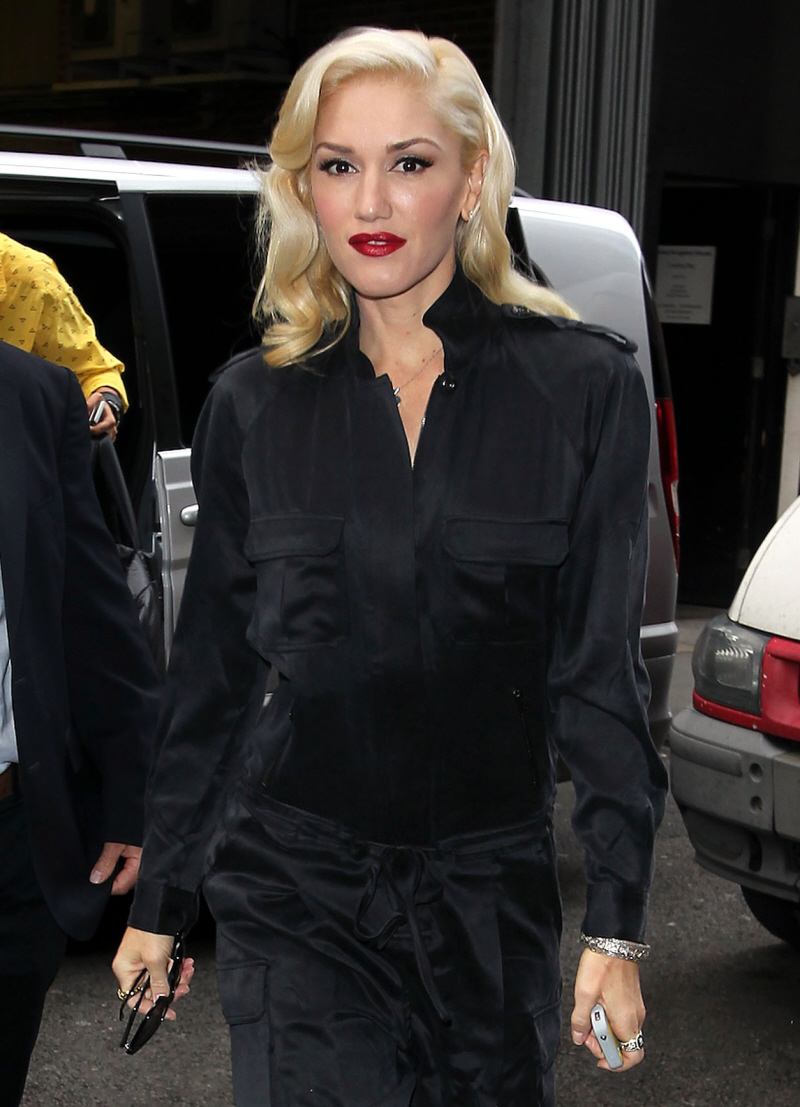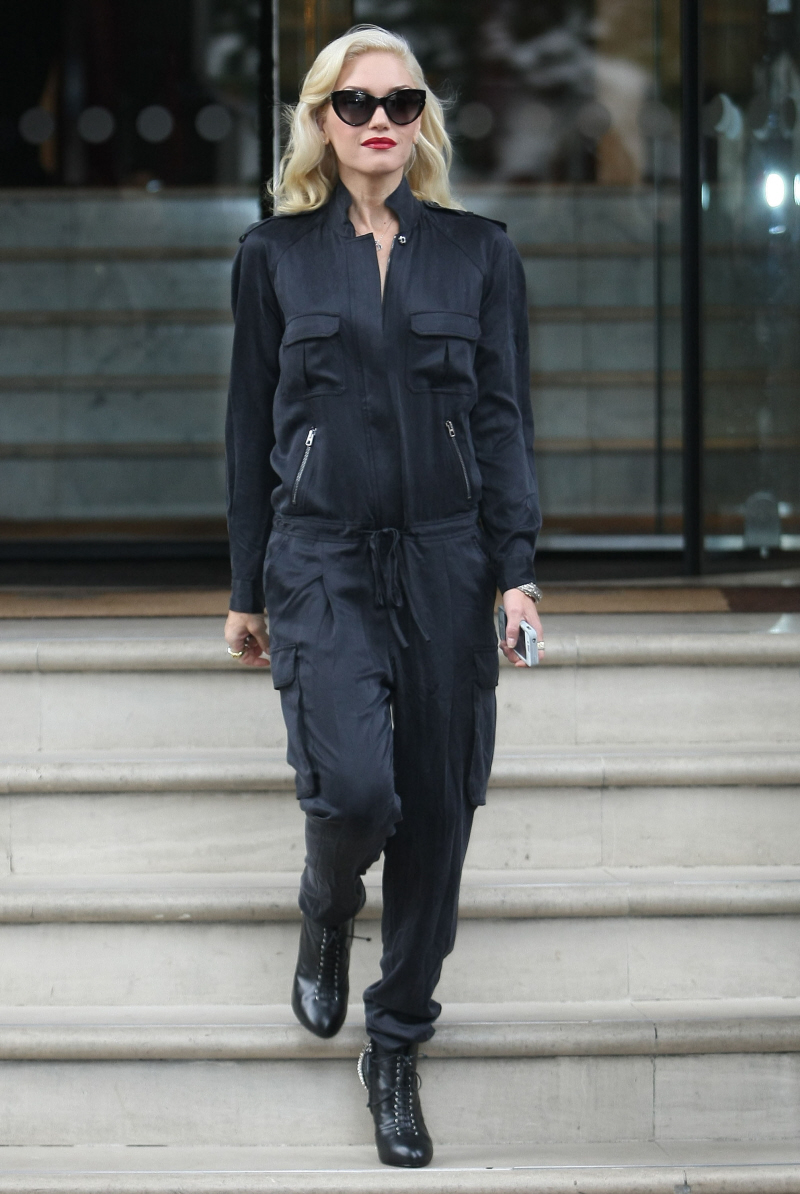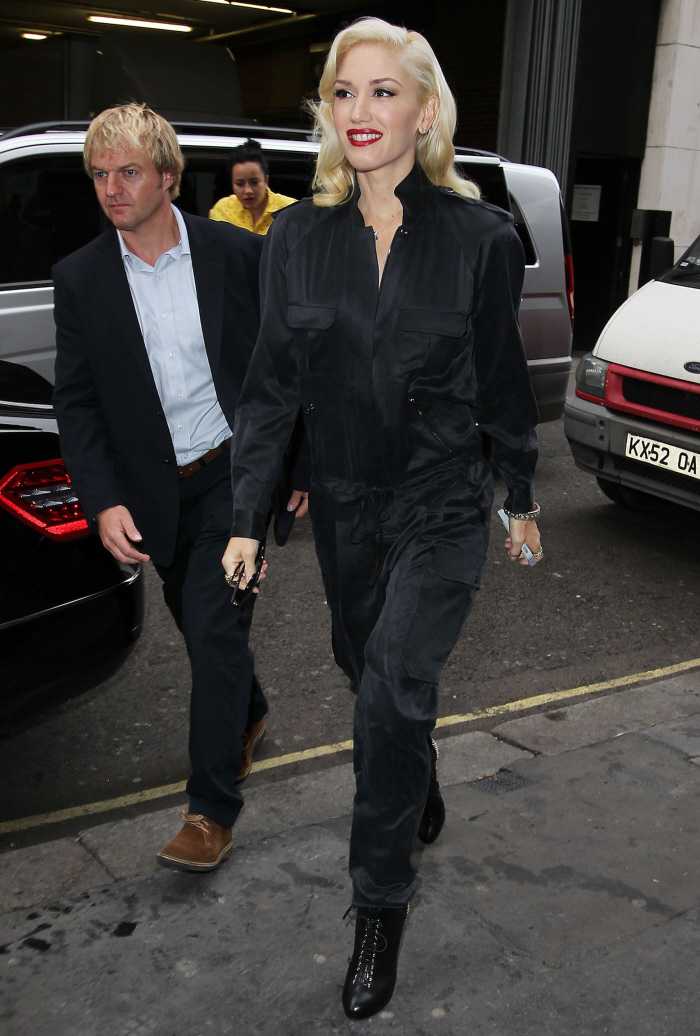 Photos courtesy of WENN.