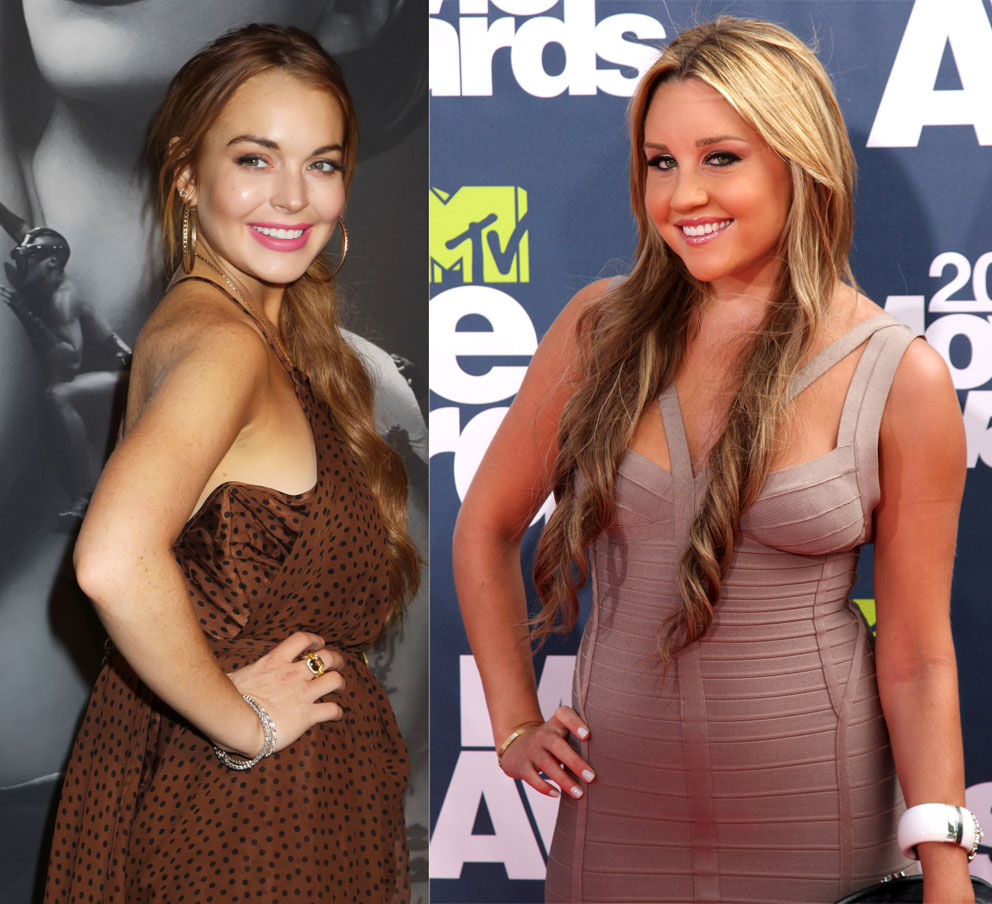 As we've heard, Amanda Bynes is currently in New York city after fleeing LA and the paparazzi who follow her. The move has the added benefit of allowing her to wander around on foot instead of driving on a suspended license and continuing to rack up violations. There is one setback however – her nemesis Lindsay Lohan is also in New York. The last we heard about this feud, Lindsay tweeted that Amanda should face some consequences, while Amanda (allegedly) told TMZ off the record that Lindsay's latest hit and run (as of publication) was "karma" and that Lindsay was "not cool." So this rivalry between the two fallen former child actresses is on, and they're very aware of each other. In an effort to avoid Lindsay while she's also in New York City, Amanda is said to be calling stores, restaurants and especially hotels ahead to make sure that Lindsay isn't there. This sounds like a lot of foresight for a woman who is behaving so strangely, and I'll get to more on that in a moment:
"Amanda knows that Lindsay is currently in New York, and she is going to great lengths to avoid her," a source close to the situation tells Radar. "Amanda had contemplated staying at the Dream Hotel, but when she was told that Lindsay had been hanging out there, and it had been the scene of her most recent arrest, she crossed it off her list and is instead staying with some friends.

"Amanda knows the press would go into a feeding frenzy if she and Lindsay were in the same place, so she is calling ahead to restaurants and stores to make sure that Lindsay isn't there. Amanda just wants nothing to do with Lindsay and doesn't know why she was commenting on her legal troubles when Lindsay is no saint herself."
As mentioned, this makes it seem like Amanda is entirely cognizant of her surroundings and is planning ahead, while other stories we've heard recently suggest otherwise. This week's US Weekly has some more anecdotes about Amanda's odd behavior that I haven't seen elsewhere. They also confirm that she really hates Lindsay and calls her "that bitch Lindsay." That's a pretty mild way to refer to The Cracken. Here are some excerpts from US Weekly's print edition story on Amanda. Note that these are different incidents than the time she applied makeup and stripped to a bra in spin class or the time she spent over two hours in a store dressing room.
Open all night, Park Avenue's Hair Party 24 Hours gets its share of interesting clients. But even the seen-it-all staff was alarmed by the young woman who drifted in at 2:30 AM on September 22, muttering to herself. "It took a while for us to realize it was Amanda Byes," says a worker at the NYC shop. "She was staring in the mirrors around the room, completely on her own." Finally she left, turning up that afternoon at beauty store C.O. Bigelow downtown. "She was talking to the light fixtures and singing loudly," a source says of Bynes, 26. "And she tripped on the way out…"

At the gym… she spent an hour in a locker room attaching false eyelashes while belting out Usher's "Without You." Dolled up, she then sat down on a treadmill with her small mirror, says a source. "She applied way too much lipstick…"

"I need to make myself pretty," Bynes declared repeatedly at Dari Boutique in L.A.'s Studio City, per a stunned store onlooker. "She was frazzled and her face looked all picked apart. She went to the bathroom and stayed in there for 45 minutes, putting on makeup and doing squats."

On how she hates Lindsay
"She obsessively hates Lindsay [Lohan]," says the Bynes pal. "She rambles about 'that bitch Lindsay," all the time… A rep for Lohan insists "there is no feud."
[From US Weekly, print edition, October 8, 2012]
It sounds less like "move that cone" for Amanda and more like Britney Spears-level stuff. These stories sound like she's having some serious, ongoing issues. I just hope some family or friends are helping her. It's reassuring that Radar claims she's staying with friends, although who knows what they're up to or if they're the kind of friends who can help her.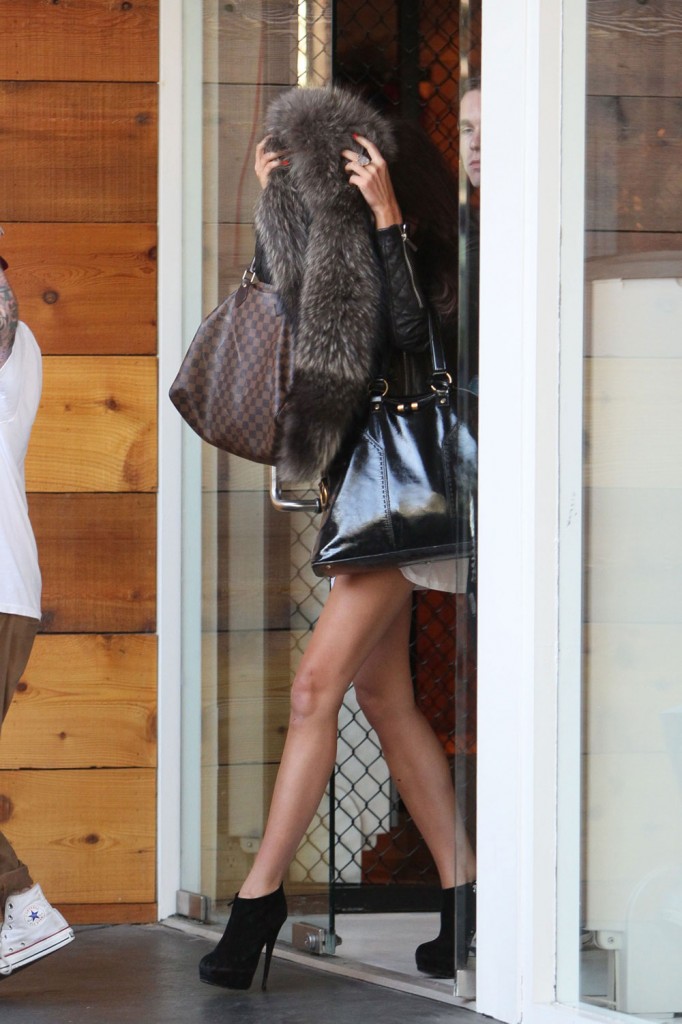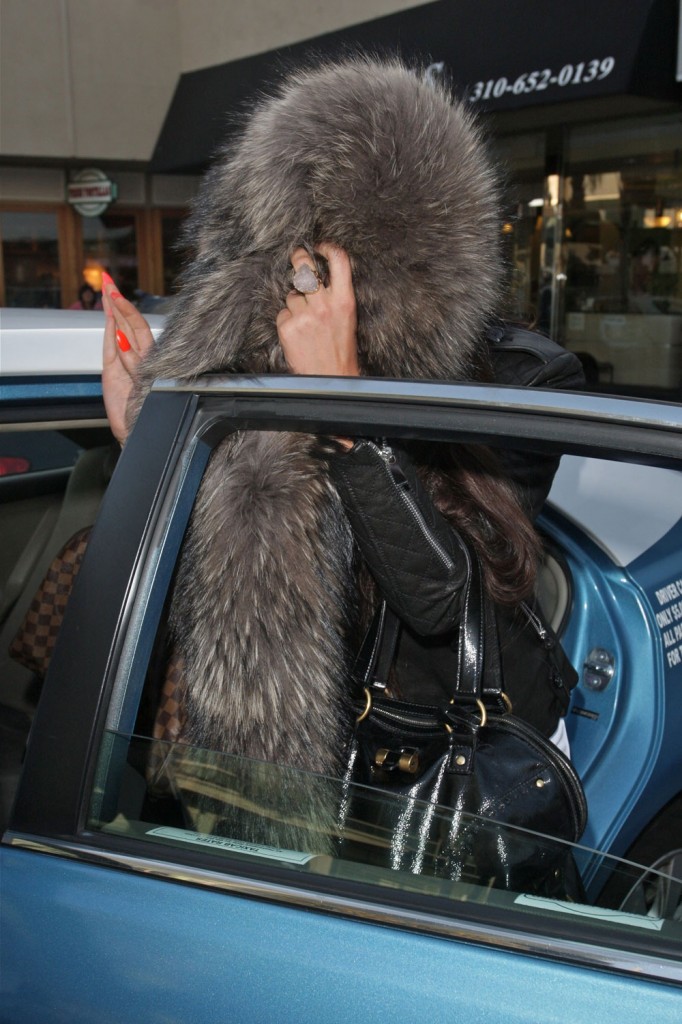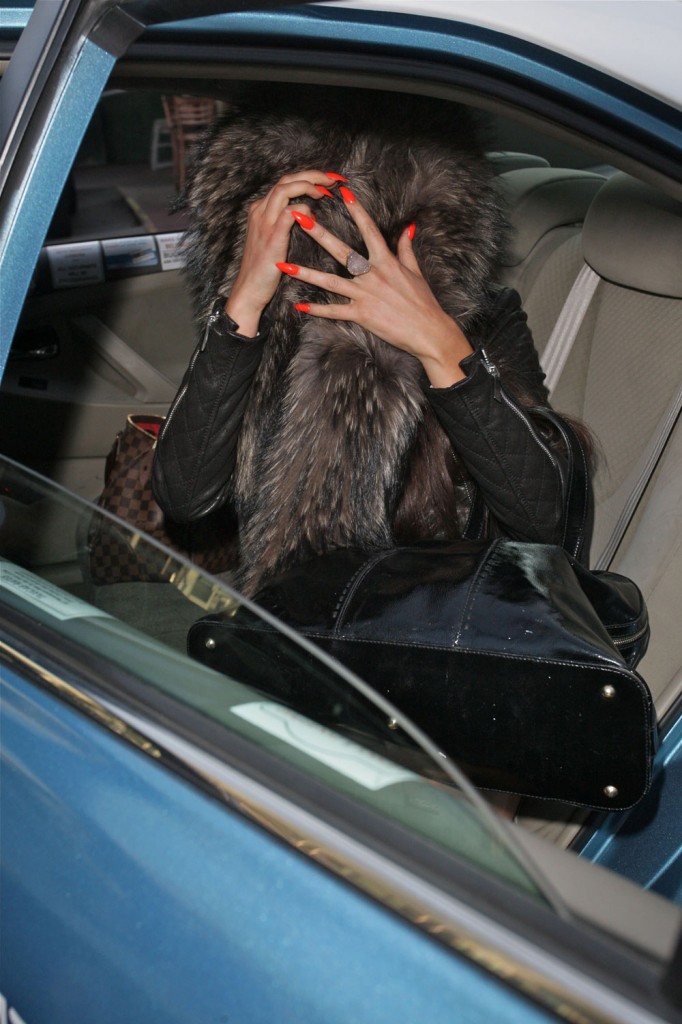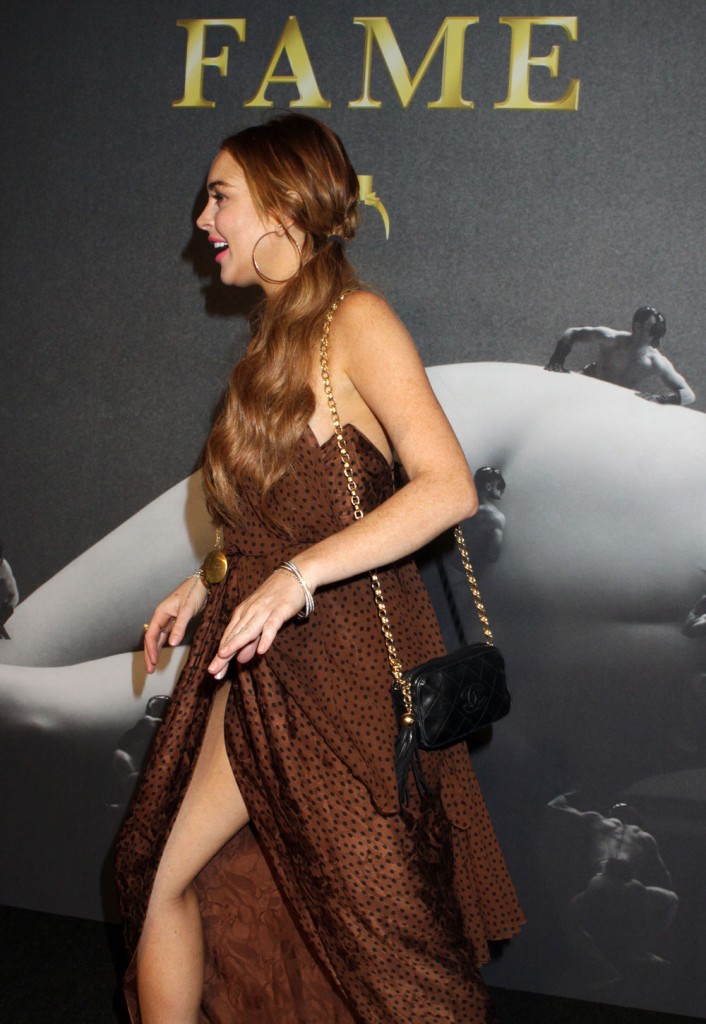 Photo credit: WENN and Fame