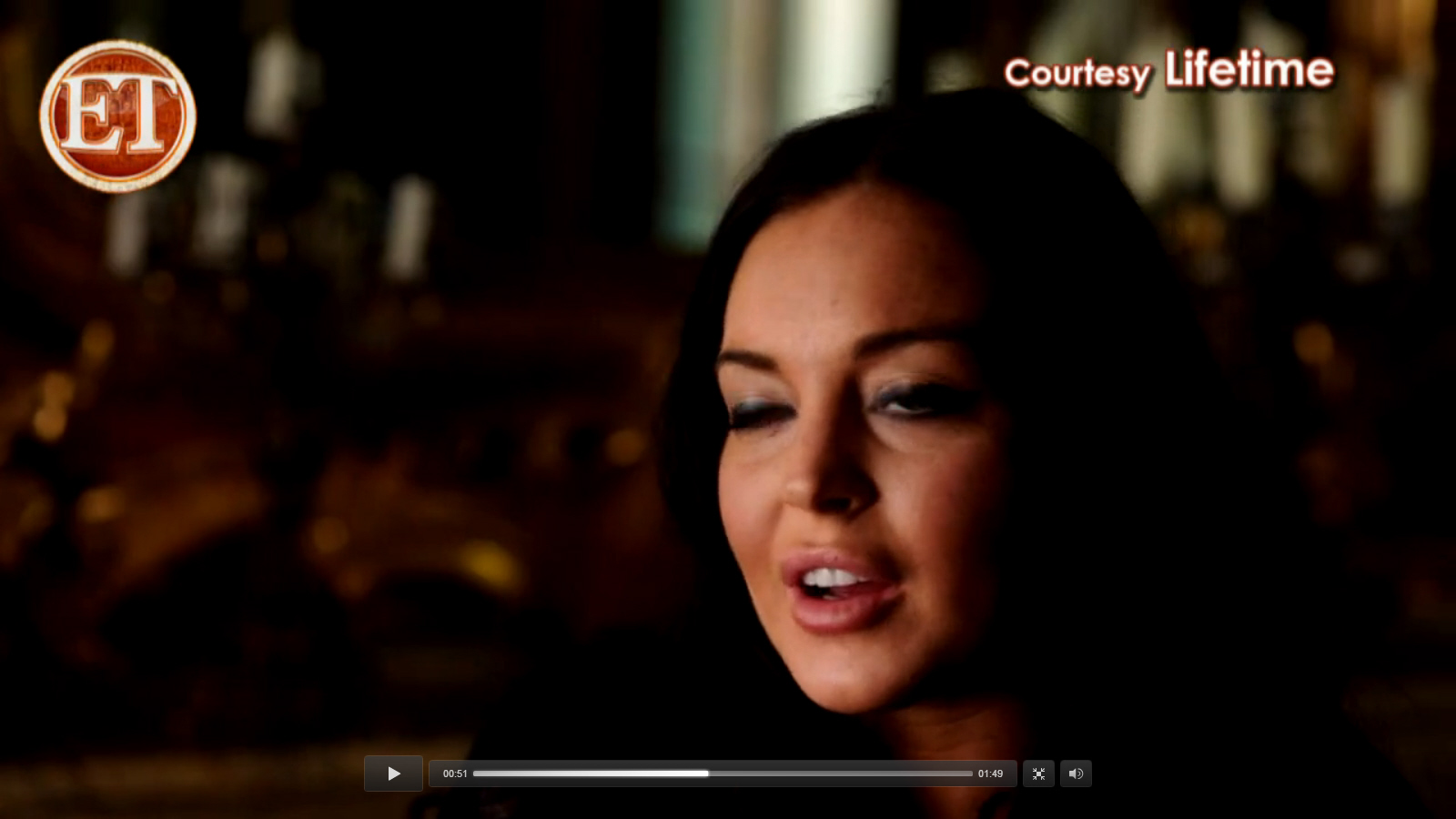 This is just for those of you who are still thinking to yourselves, "I bet it would be really funny to hate-watch Liz & Dick and take a shot whenever Lindsay Lohan does or says something particularly crackie." DO NOT DO THAT. You will die of alcohol poisoning! Because Liz & Dick is a MESS. I get the feeling that Lifetime is trying to contain the mess, like they're trying to polish the proverbial crackie turd (gross). Lifetime is in full-on damage control, and their current PR strategy is to lower expectations of Lindsay's awful portrayal of Elizabeth Taylor. What's horrible is that even if they lower expectations to sub-basement levels, Lindsay's performance is still going to struggle to meet them.
So in addition to releasing that horrible trailer, Lifetime has now released a behind-the-scenes for Liz & Dick. Lindsay is bloated and full of fillers and she sounds like a drag queen with a three-pack-a-day habit. But my favorite part is just the sheer optics of the behind-the-scenes interviews. Grant Bowler gets pretty basic lighting – he looks attractive and healthy and sober. Then Lindsay comes on screen. The camera stays on her half-shadowy face, the angle of the camera limiting viewer access to her double chin, the room in semi-darkness.
Here's the video (and it's also on ET's site)
Lindsay says that she "relates" to Elizabeth Taylor "on a lot of levels… Living in the public eye; Dealing with the stress of what other people say, whether it's true or not I personally understand Liz because you're living your life for everyone to see and people are growing with you. You get to a point where you become numb to it and you just live your life the way you need to live it." STFU, YOU CRACK MONSTER. Also when Grant Bowler says that Lindsay is "Liz reincarnated," I just feel for the dude. Grant, baby, your career is never going to recover. I'm so sorry.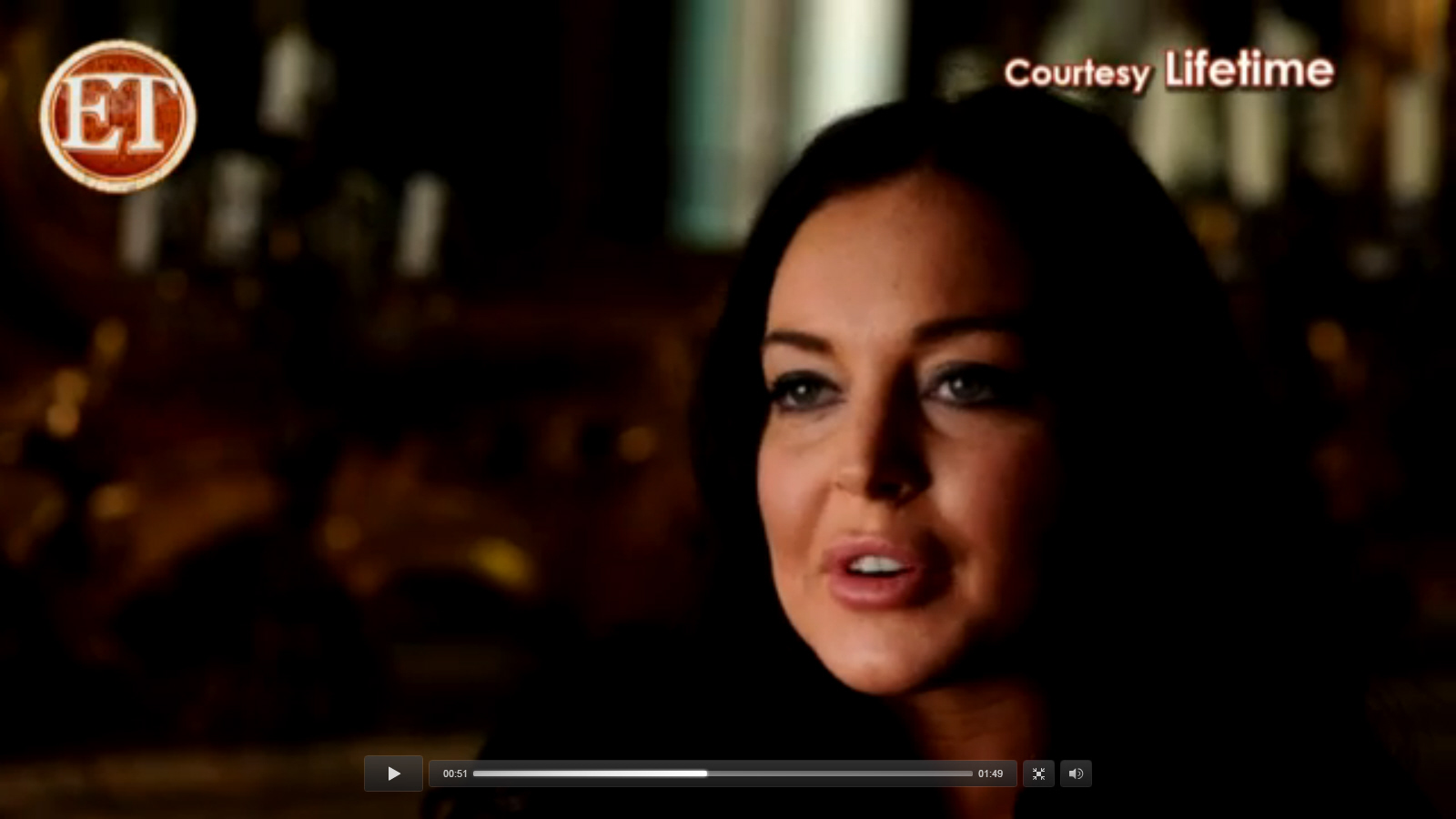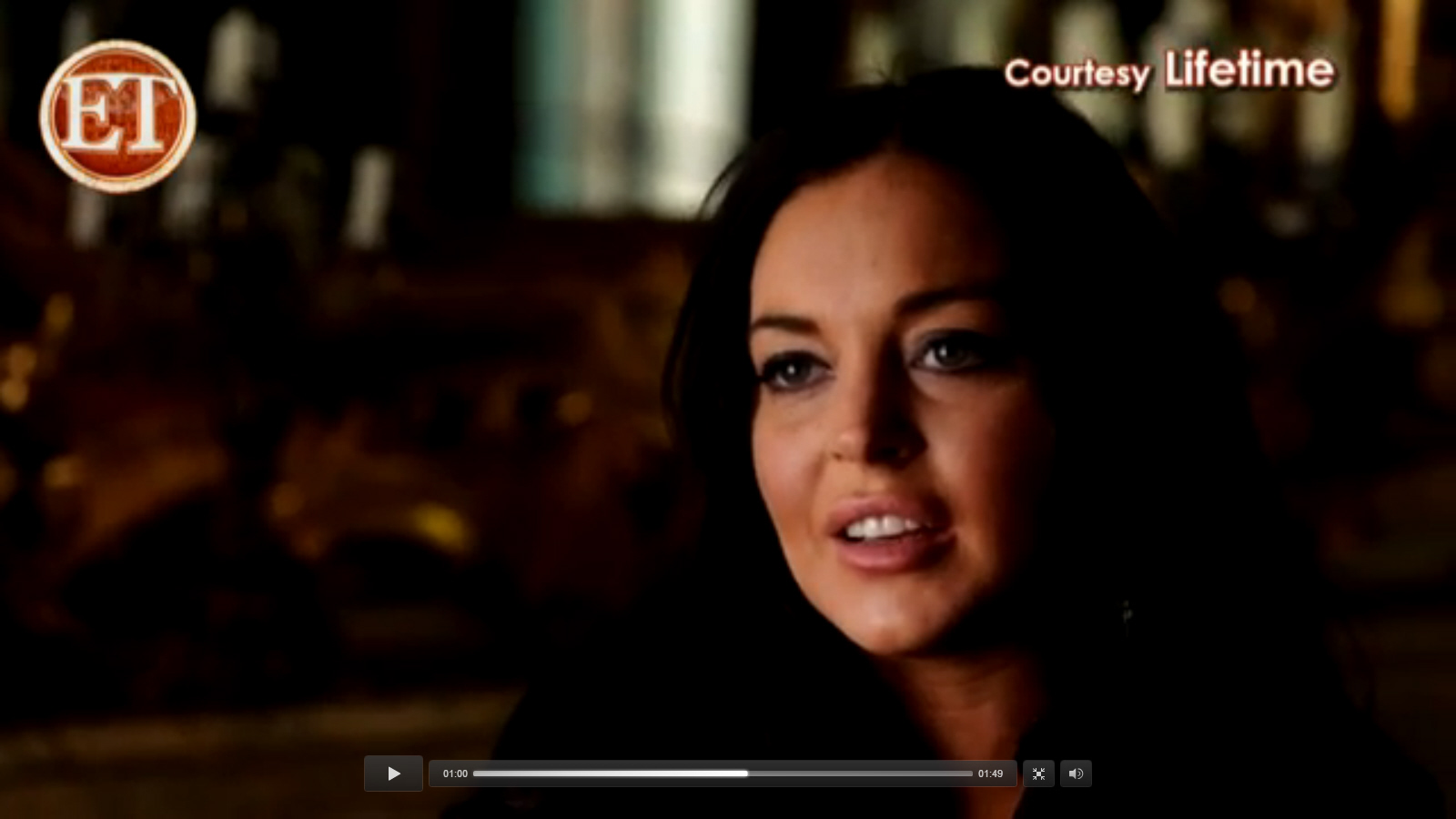 Screencaps from the video.