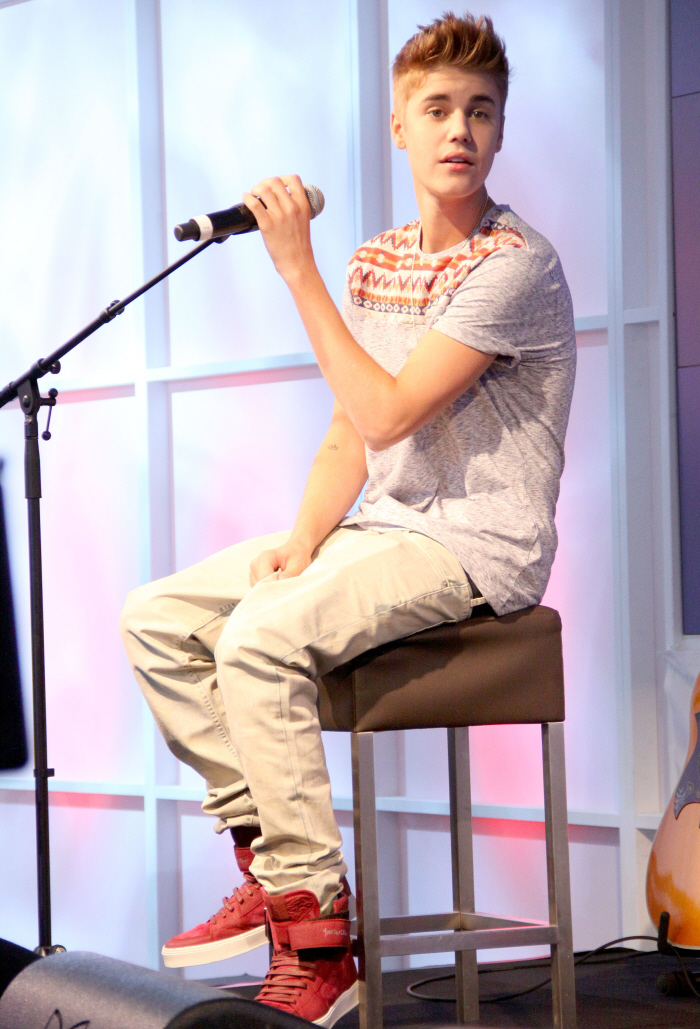 Earlier this month, there were some reports from tabloid sources like Radar and Star Magazine which claimed that Usher, a vegan, was trying to encourage his protégé Justin Bieber to eat better. According to Radar, Usher had been vegetarian for a while, and recently he went full-blown vegan, after which he began to talk up veganism to Justin. A source claimed: "Usher frequents a few vegan restaurants in New York City and not only loves the food, but feels like it's the healthiest way to live. He's desperate to get Bieber on the same health kick he is and thinks with all the touring and busy schedule he has, it would keep him energized." Well, it might have worked, and Justin might have tried going vegan for a week or two. But it didn't last long because, as it turns out, Justin is an enormous brat who throws tantrums if he doesn't get a daily supply of bacon.
Hell hath no fury like a pop star without protein! At the insistence of his mentor, Usher, Justin Bieber agreed to go vegan – but the diet, which is free of meat, dairy, and fish, was a disaster.

"His mood took a major nose dive – he was such a brat. Soon everyone was begging him to just eat a steak!" admits an insider. "Justin ordered a tofu steak and tempeh tacos from Real Food Daily in LA, and he was really grossed out. He made a big show of spitting out the food and making gagging noises."

The spy adds that not even his girlfriend, Selena Gomez, could bear her boyfriend's constant complaining.

"She has encouraged the health kick but told him to drop it. She said that being vegan turned Justin into a jerk."
[From Star Magazine, print edition]
Yeah. I wouldn't be this rude if I was trying to eat some vegan food, although I did vom a little in my mouth when I got the image of "tempeh tacos". That's not a judgment on vegan food or your vegan lifestyle – it's just my personal taste, and I really don't care for tempeh. I'm not really in love with tacos either (although I will go for a taco salad occasionally). What was my point? Oh, I guess I would never even make the effort to TRY to be vegan, so maybe I'm not the best person to judge Justin's reaction.
Mmm… Maple-flavored Bieber Bacon. Some photos of Bieber in London a few weeks ago: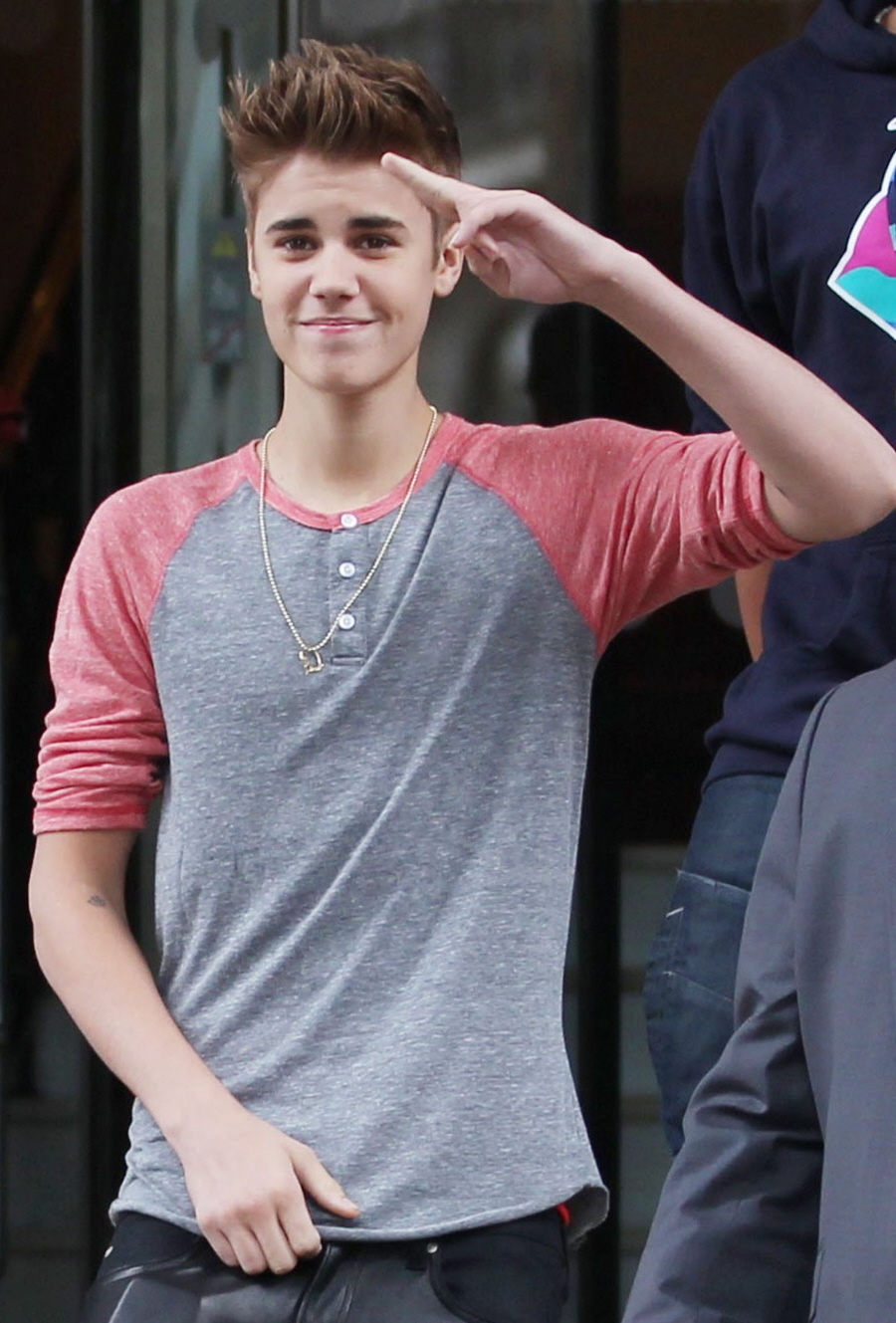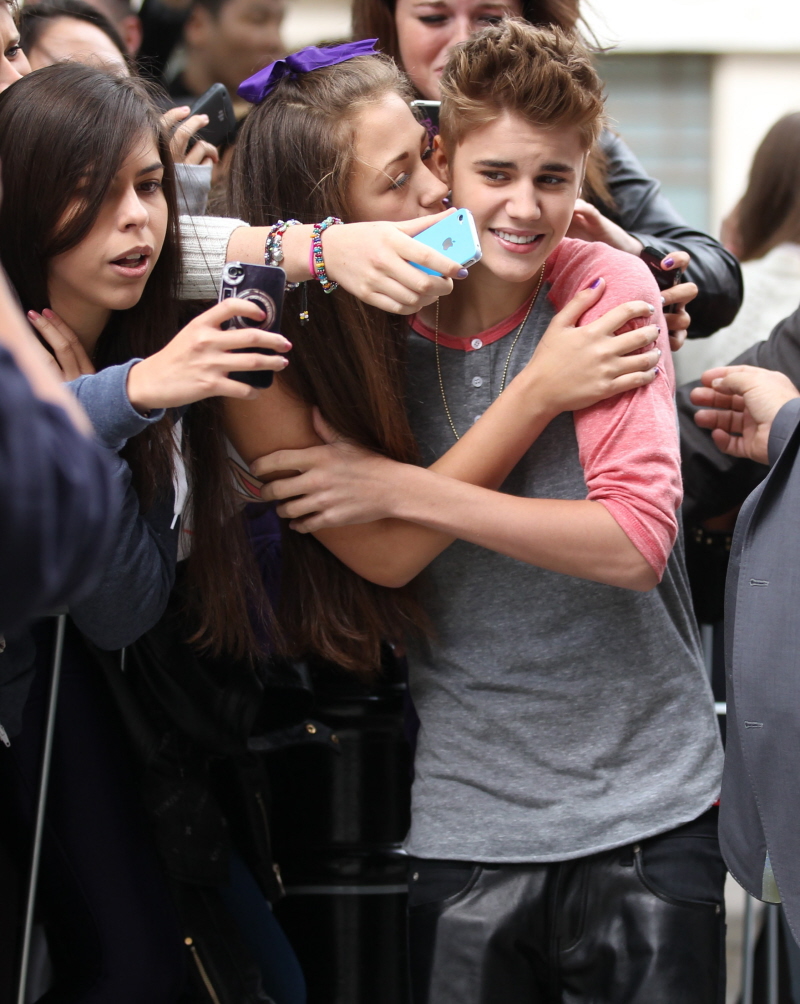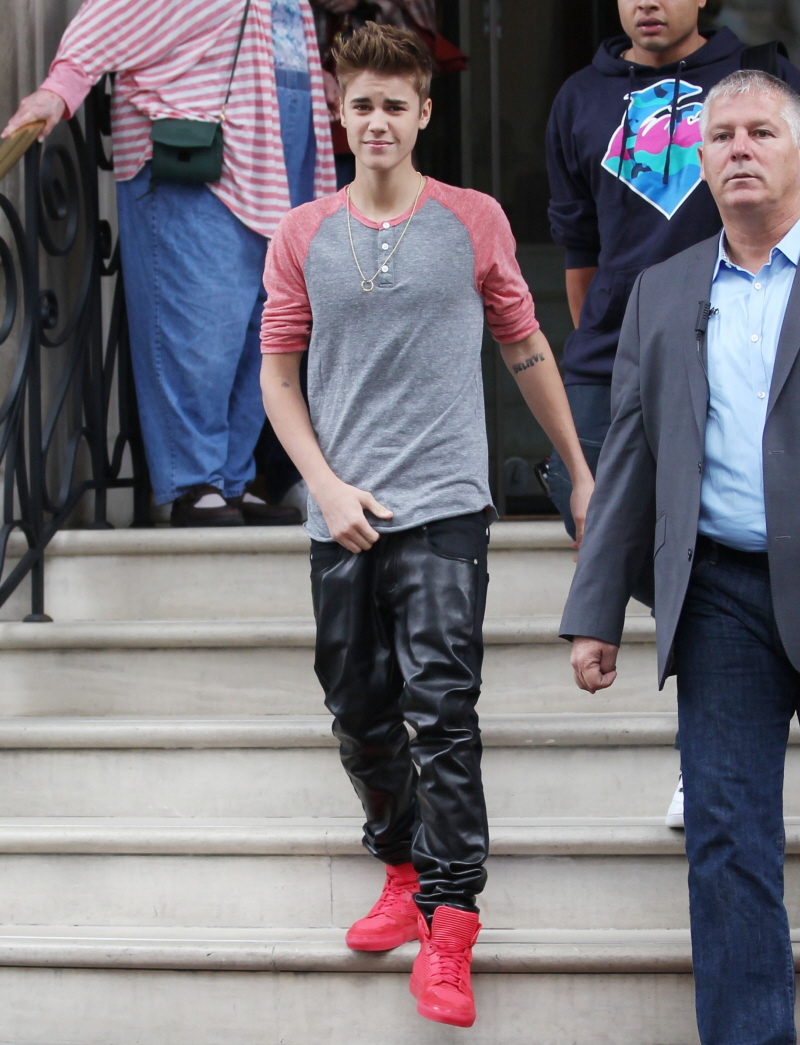 Photos courtesy of WENN, Fame/Flynet.