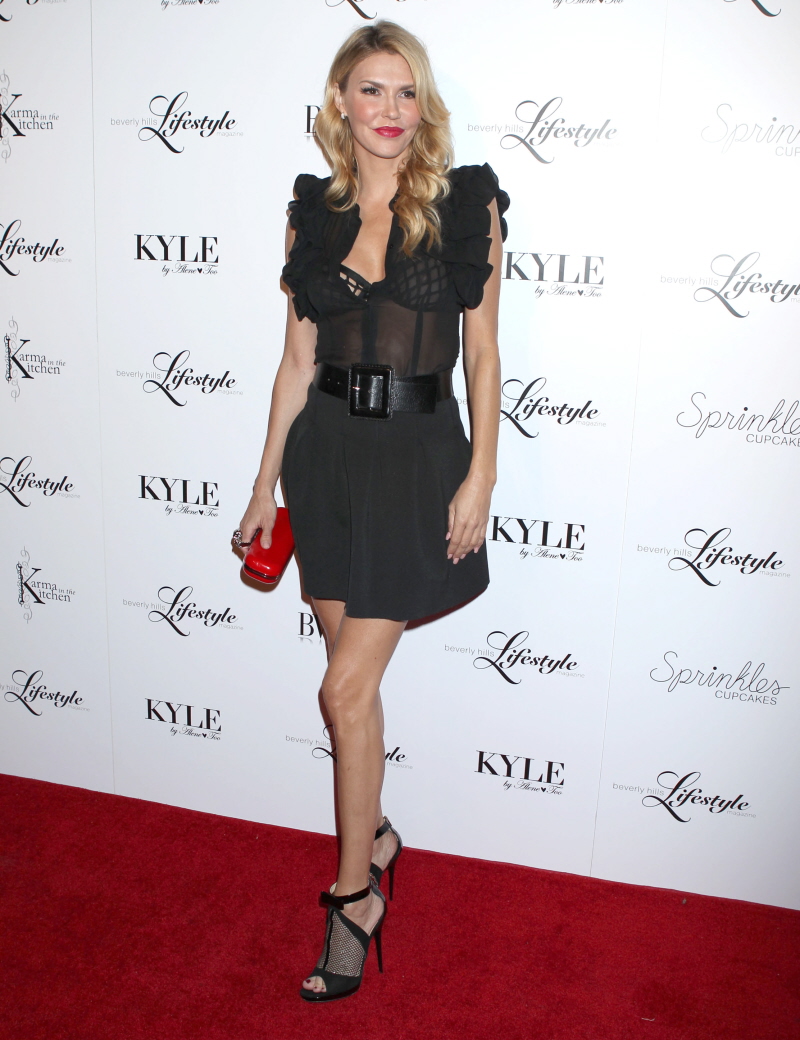 I guess this makes sense – LeAnn Rimes and Eddie Cibrian were on daddy-and-bonus-mom duty last night by taking Mason and Jake Cibrian to the Batman Live event, so Brandi Glanville found herself with a night off. So she put on an LBD and went out to the launch party for the "Beverly Hills Lifestyle Magazine" which was held at Kyle Richards' store, Kyle.
As for Brandi's ensemble… my mother calls this kind of dressing "advertising". Like, you're advertising for a man. When you go to a magazine launch in Beverly Hills, should you really wear a half-sheer LBD and bondage stilettos? I guess I shouldn't be too perturbed… we'll see this exact outfit on LeAnn Rimes in a few weeks, and it will look much, much worse. At least Brandi has the body for it.
I'd really like Brandi to ease up on the Botox and fillers, though. She overdoes it. Back when she was still married to Eddie, and we were using older photos of her from, like, 2006 and 2007, she looked so much better because her face wasn't tweaked to high hell. She's a pretty woman, and she does herself no favors by puffing up her face like this.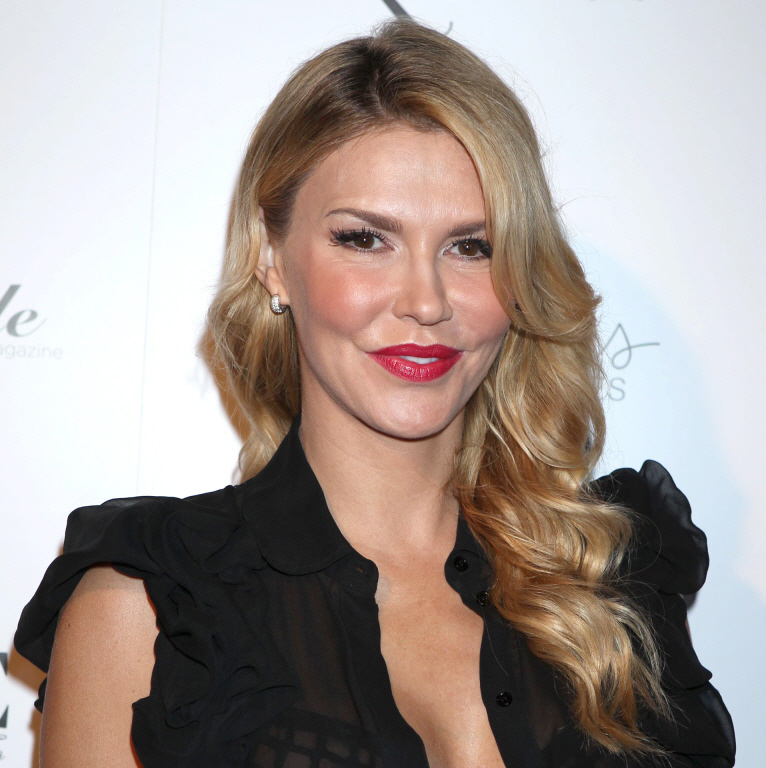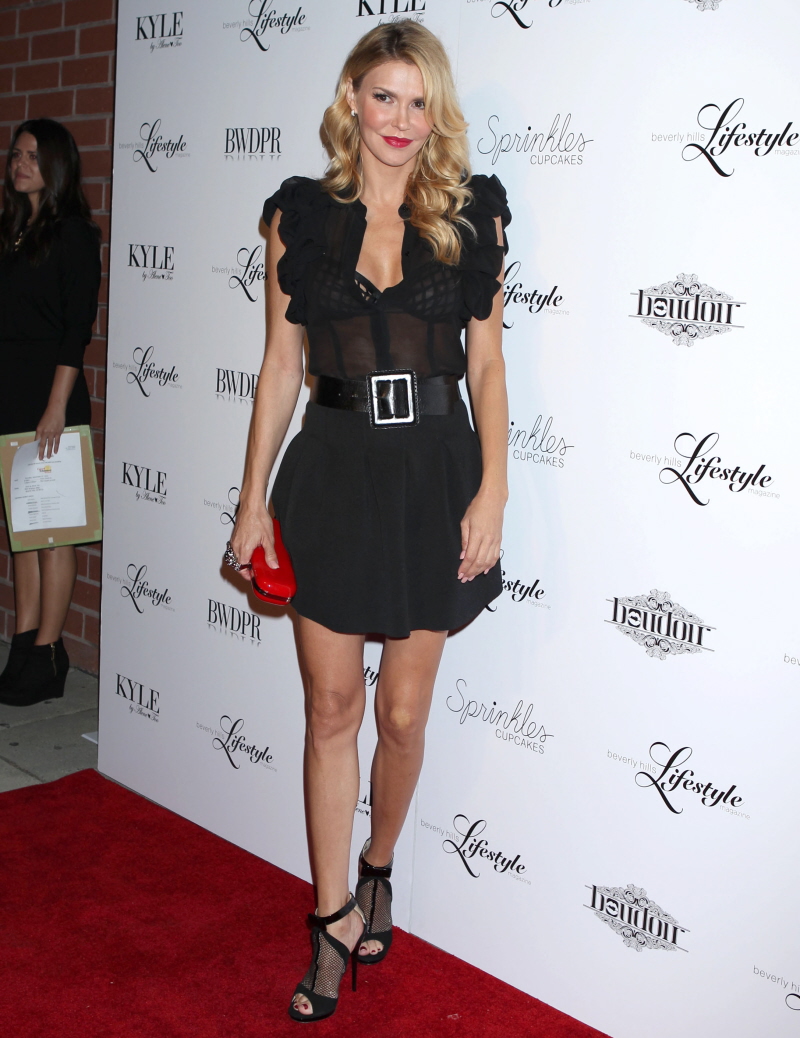 Photos courtesy of Fame/Flynet.