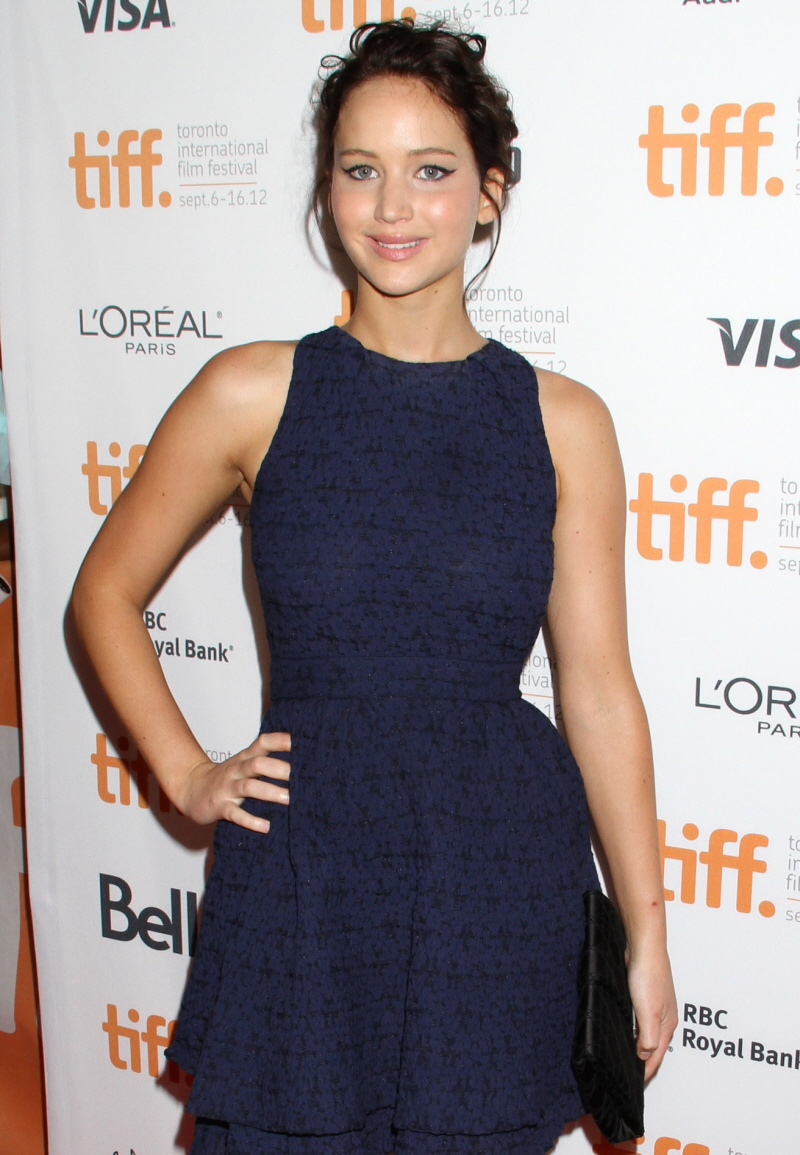 I haven't been able to find any confirmation of this anywhere, so either A) Star Magazine got a genuine scoop of a late-breaking fashion/beauty contract for one of the most prestigious labels in the world or B) Star is just pulling stuff out of their ass in an attempt to start a girl-fight. I really don't know which option to choose. For one, I think it's perfectly possible that Jennifer Lawrence could be in talks, in negotiations, or finalizing a deal to represent Christian Dior in some way. She's been wearing more Dior throughout this year, she's been to several Dior shows and store openings, and those are exactly the kind of moves a starlet would make if she's encouraging the label to hire her. But the angle that Star has taken is pretty typical tabloid crap:
After a year of negotiations, Jennifer Lawrence has finally signed on as the leading face of the Christian Dior label in America. And while Jennifer is thrilled with her new beauty contract, the brand's three famous spokeswomen – Natalie Portman, Charlize Theron, and Mila Kunis – are furious.

"Natalie, Mila and Charlize are not happy," an insider tells Star. "It's a big slap in their pretty faces. They feel like they're being replaced by a younger actress."

But so far, Jennifer isn't going to let their sour grapes ruin her latest accomplishment.

"Jen is thrilled," says the source. "She's nervous and exited to see her face splashed all over magazine and billboards. She's never thought of herself as pretty or glamorous, so this is a great honor for her."
[From Star Magazine, print edition]
Charlize is the face of J'adore Dior, the perfume. Natalie Portman is the face of the Dior makeup line and of the Miss Dior Cherie perfume. Mila represents the Miss Dior handbag line. What is left to represent? Because I don't think any of those ladies are being "replaced" so if J-Law was hired for something, it's something that is either new, or not being currently represented by Mila, Natalie or Charlize. I don't even know.
Jennifer wearing Dior in Paris, in July.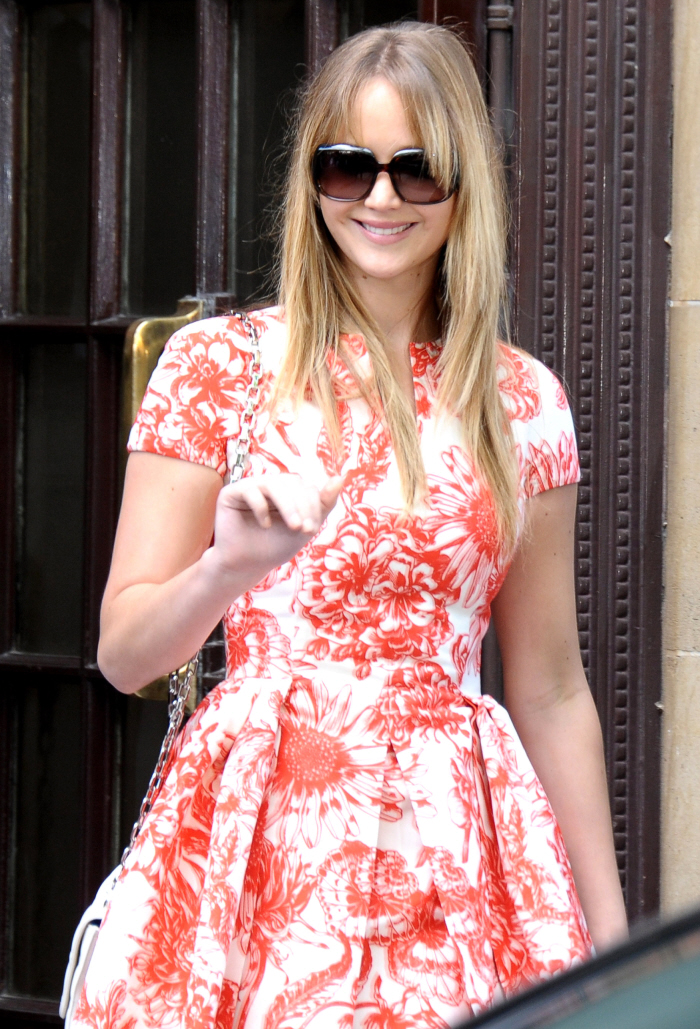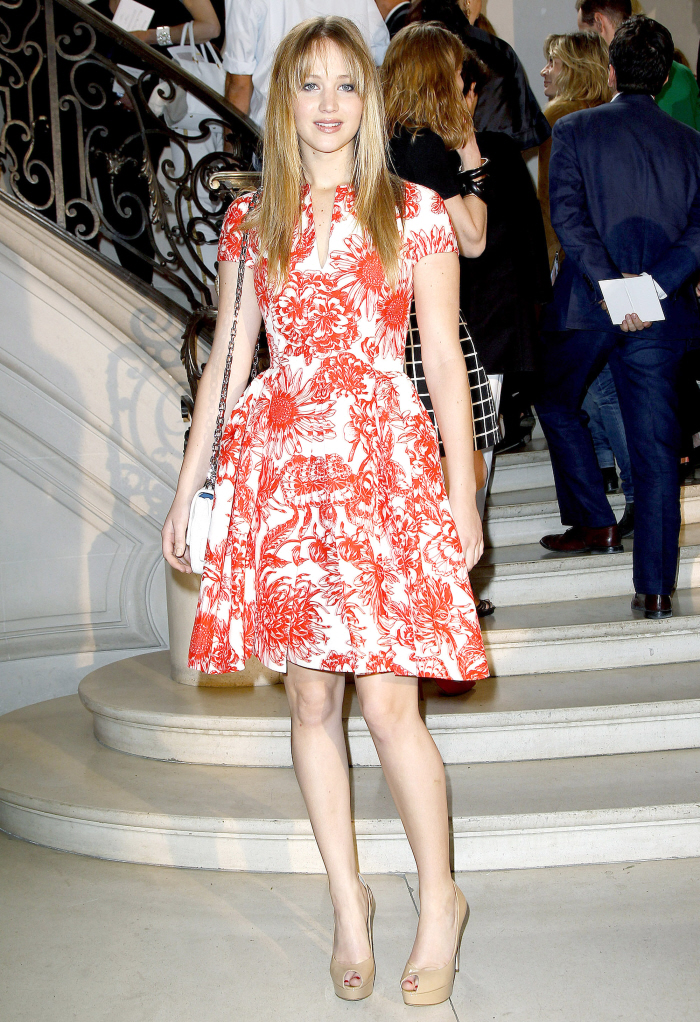 Photos courtesy of WENN.