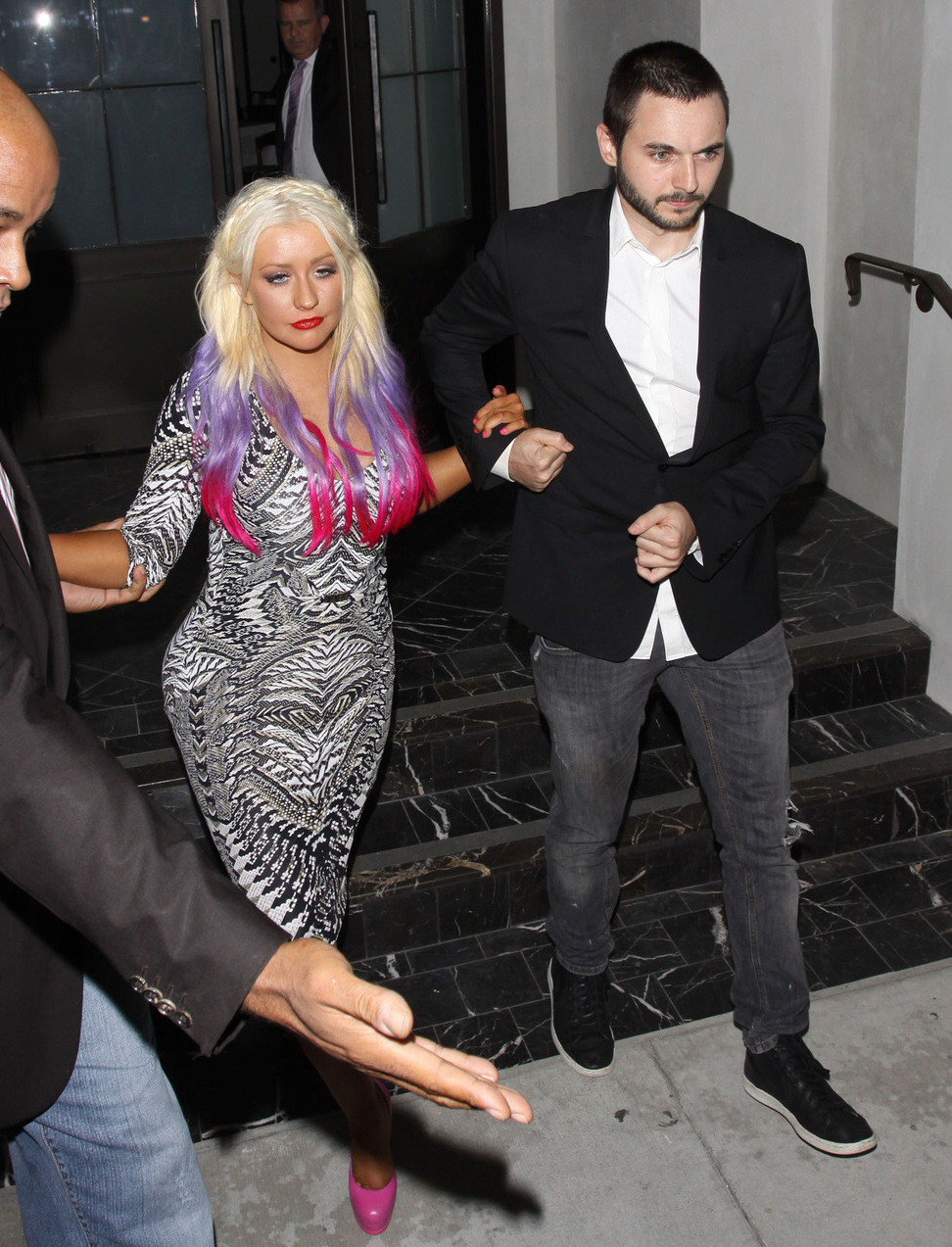 These are some new photos of Christina Aguilera and her boyfriend/gentleman-walker Matt Rutler leaving Spago on Friday night in LA. Presumably, Christina was celebrating her latest music video and single, which I'll get to in a moment. Shall we talk about her hair/extensions/dye job? It's all so terrible. It's not even a "Well, she's young and she's cute, she sort of pulls it off" kind of thing. She just seems… like she's trying too hard? Or maybe not hard enough? Because she's too busy drinking? And poor Matt's face is all, "Drunk girl is drunk. Ugh."
So, like I said, Christina was celebrating her new music video and single for "Your Body" (also called "F—k Your Body"). We already heard the single two weeks ago, as it was released to a collective "Eh, it's not horrible but it's not great either." The video was just released this week and… OH NO.
You know how throughout Christina's career, people always said she was derivative of whoever else was more popular than her at the time? When she first came on the scene, everyone compared her to Britney. Then she did the "dirty" thing and I guess that wasn't blatantly derivative (although with her dreads and piercings, she reminded me of Ani DiFranco). Then she did a derivative Lady Gaga (which sucked) and now… it feels like this video is derivative of a few videos Beyonce did, right? They weren't Beyonce's most popular videos or anything, but I remember one a few years ago that was remarkably similar in styling and vibe – like, glitzy/trashy. It also feels like Beyonce and Lady Gaga's "Telephone" video a bit too. There's a dash of Ke$ha in there too, which is interesting.
As for everything else… horrible makeup. Horrible extensions. Horrible clothes. And she looks really drunk too. And now we know that Christina Aguilera has sex in the gas station bathrooms. Good to know.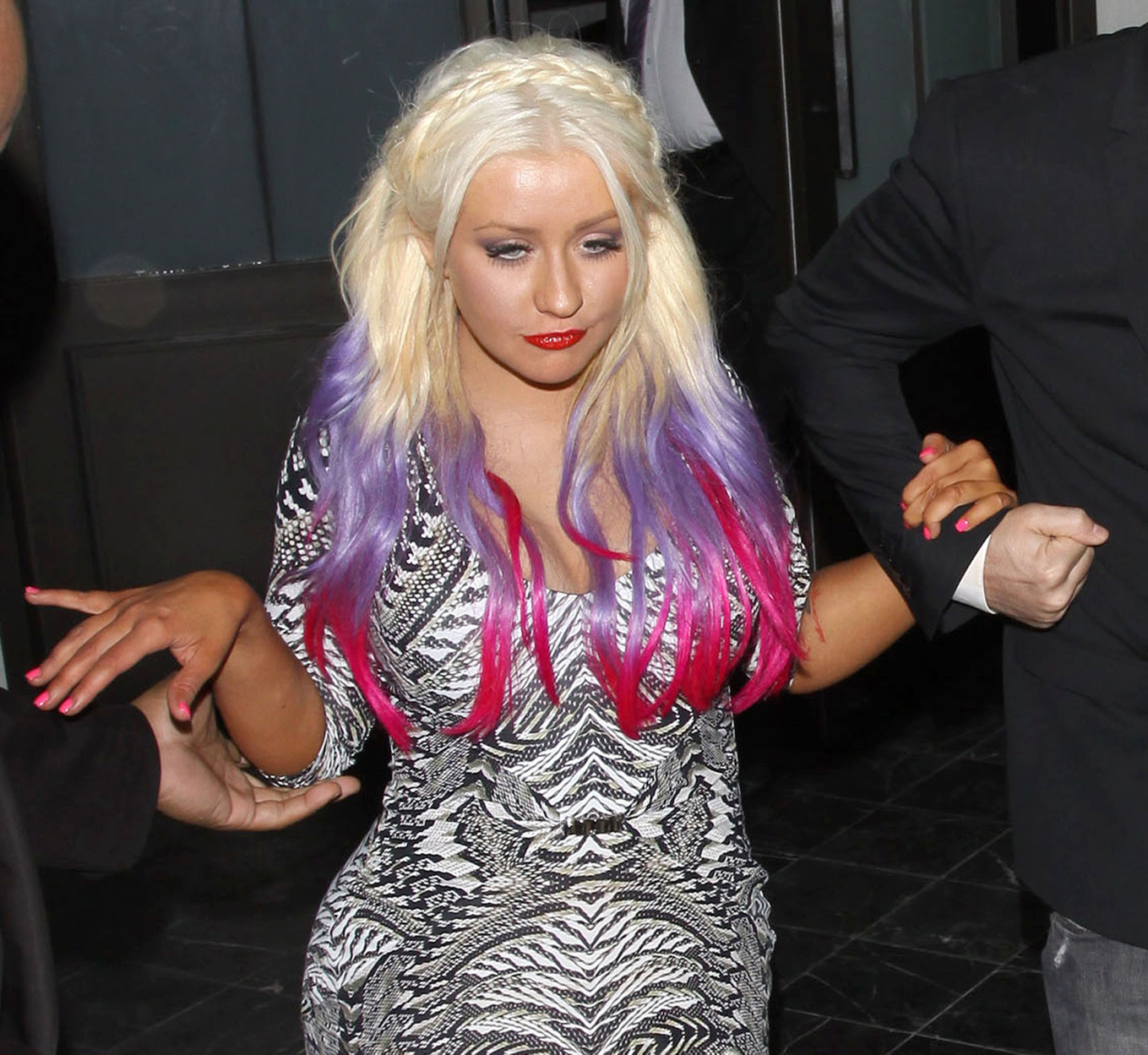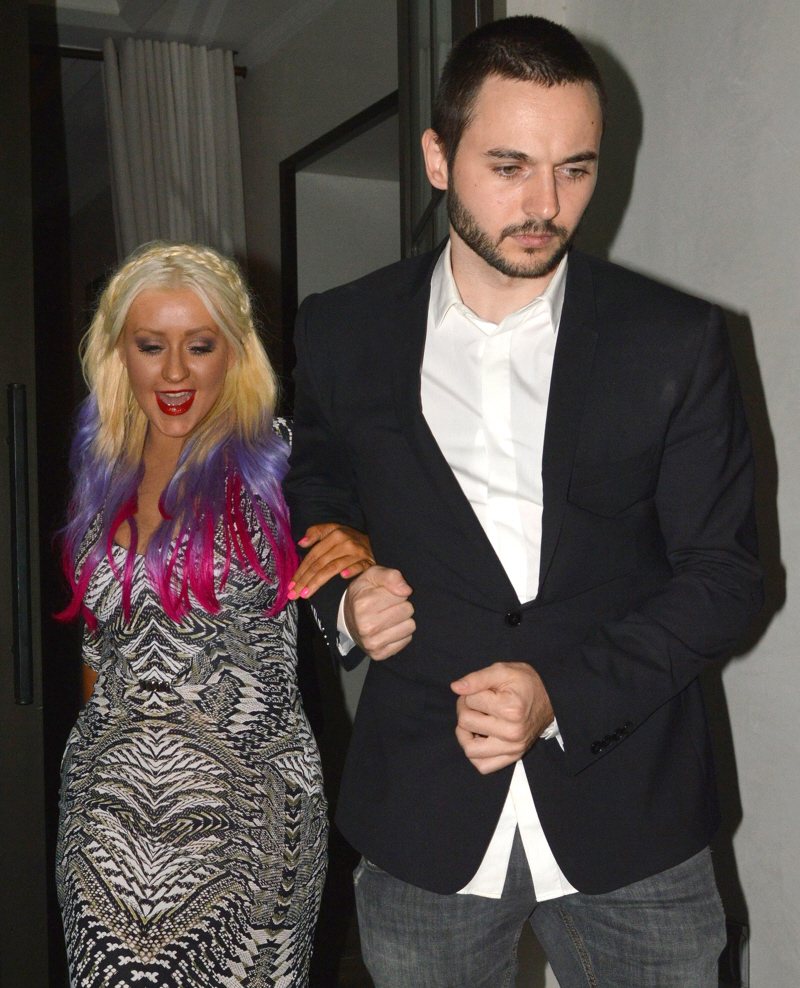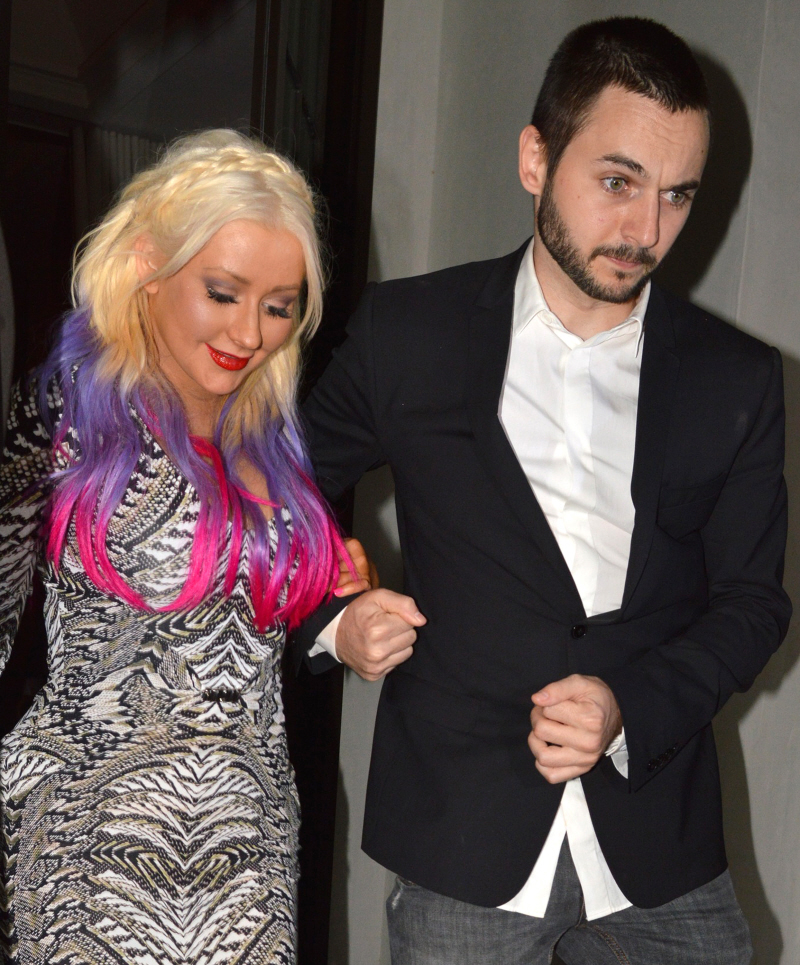 Photos courtesy of WENN and Pacific Coast News.