Christina Aguilera releases new single, "Your Body": inoffensive & boring?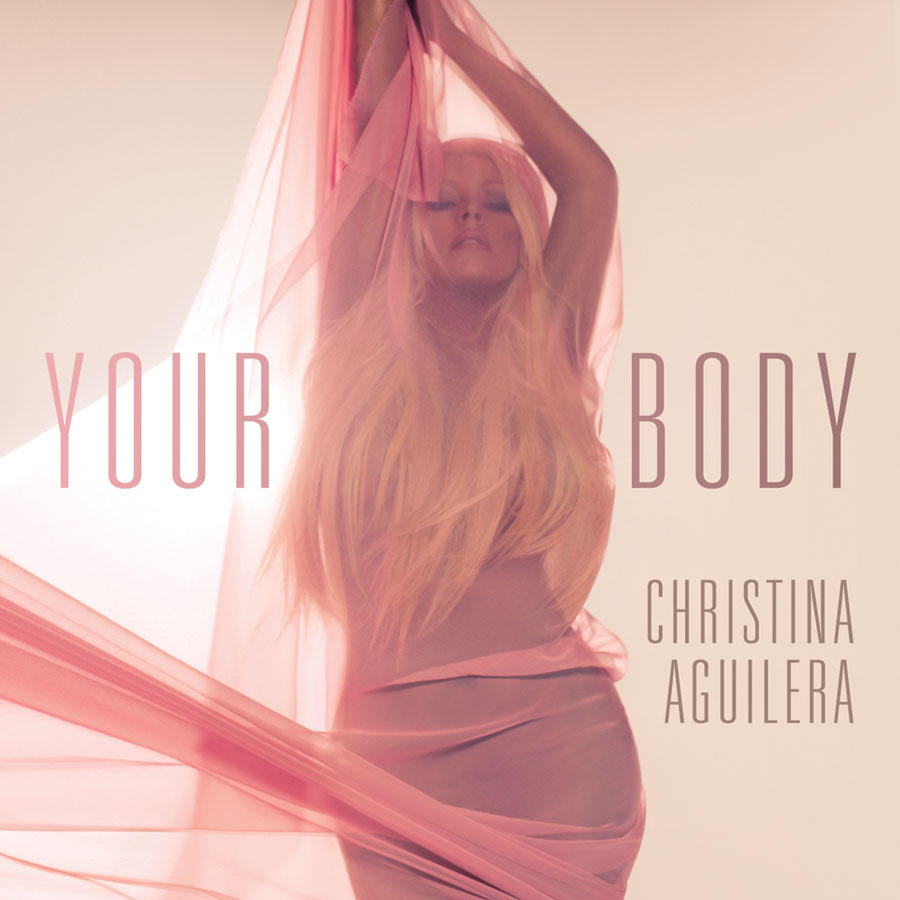 I'm not sure why I missed writing about this last week – maybe it's because Christina Aguilera kind of exhausts me these days. It's not like she's "crazy" in a really obvious, harmful way – although I do think she's kind of crazy. Mostly I just think she's a narcissist with a drinking problem… and that's a dime a dozen, generally speaking. That's my point: Christina isn't really setting the world on fire with her individuality these days. The only hint of an Un-homogenized X-tina is when she fails, like when she flubs the National Anthem or maybe pees on herself a little while singing at a funeral.
Anyway, Christina is trying to get her music career back on track by using the Jennifer Lopez Comeback Career Path. Christina is now a judge on a popular singing-competition show, and she uses The Voice as a promotional tool for her (faltering) music career. Christina is putting out a new album called Lotus, and she's already released the first single, "Your Body". The cover art for the single is the header pic – it's not good. It's not awful or anything, but it just feels kind of boring and dated. Like it's actually Britney Spears circa 2004 or something. Should I even make fun of Christina's over-the-top weave and the excessive Photoshopping of her body? Eh.
As for the single… it's not horrible either. It's like she's aiming to be inoffensive, I guess. It sounds like a pretty standard pop/dance track, like the song Madonna SHOULD have done for her last album:
Not bad. Not great. I wonder if she wrote it? I can't find out. Christina described her new album like this: "Album title: Lotus. Representing an unbreakable flower that survives under the hardest conditions and still thrives. There will be a 'Lotus' intro to set the tone for the whole record. Conceptually I didn't target one particular sound/genre. Self expression and freedom (are album themes). The album represents a rebirth for me. There are some beautiful personal ballads on this album. I wouldn't do a record without them. I've been through a lot since the release of my last album, being on ('The Voice'), having had a divorce. This is all sort of a free rebirth for me." Blah. She even sounds like J.Lo.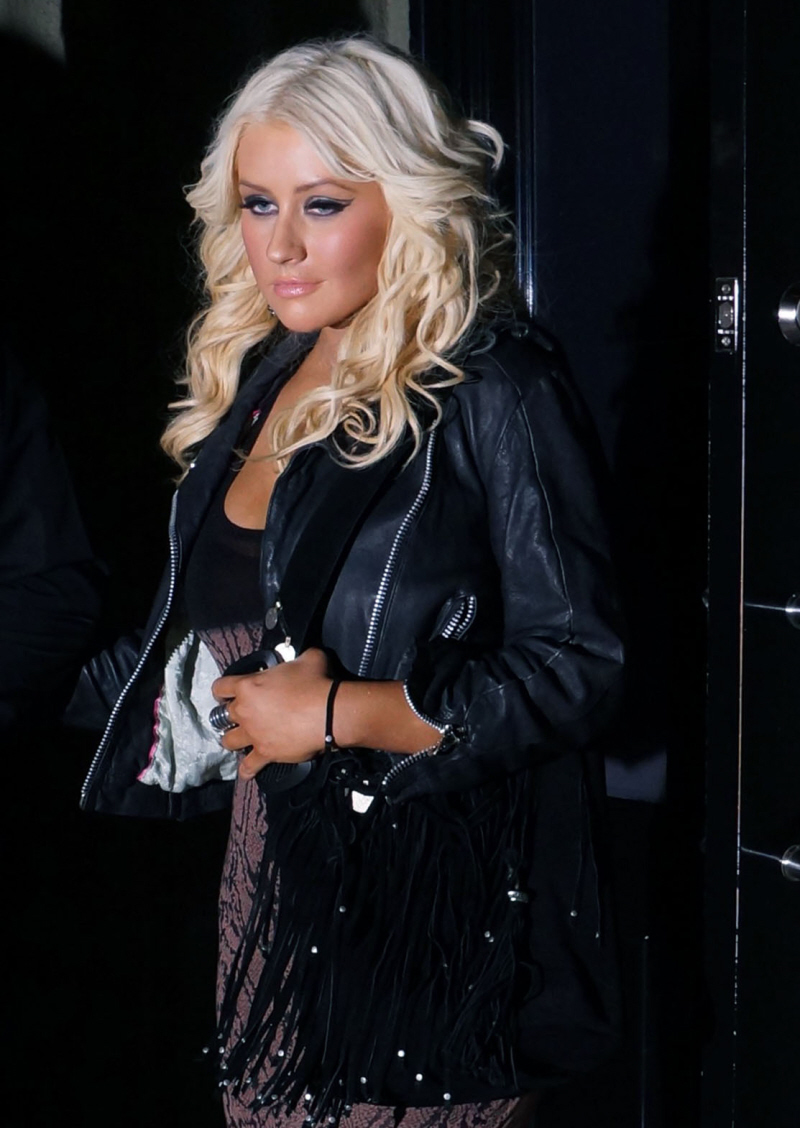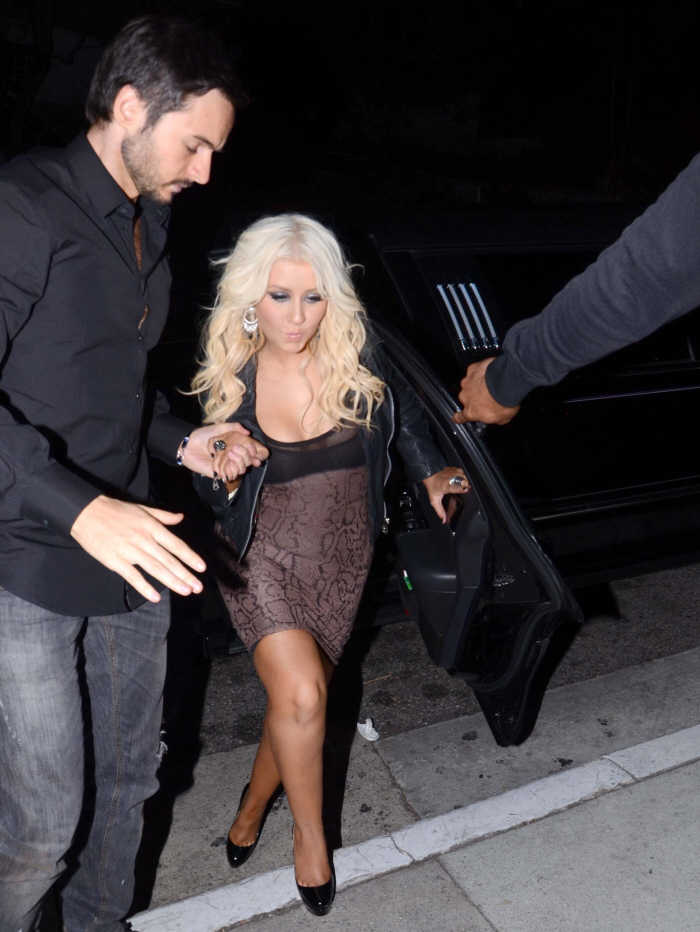 Single cover image courtesy of Christina's Twitter, additional photos courtesy of WENN.

Written by Kaiser

Posted in Christina Aguilera, Music

- Zach Galifianakis is awesome [Buzzfeed]
- Prince at the Billboard Music Awards [D-Listed]
- Bieber's Billboard look [Go Fug Yourself]
- Married to Medicine recap [Reality Tea]
- Celebrity first marriages [Pajiba]
- The last Mad Men baffled a lot of people [Lainey]
- Karolina Kurkova's crazy hot dress [Moe Jackson]
- Jennifer Garner on set [Popsugar]
- Kitten vs. Lizard [CDAN]
- Doetzen Kroes' great butt [Celebslam]
- Shameless star Jeremy Allen White [OMG Blog]
- RIP Ray Manzarek [Bossip]
53 Responses to "Christina Aguilera releases new single, "Your Body": inoffensive & boring?"