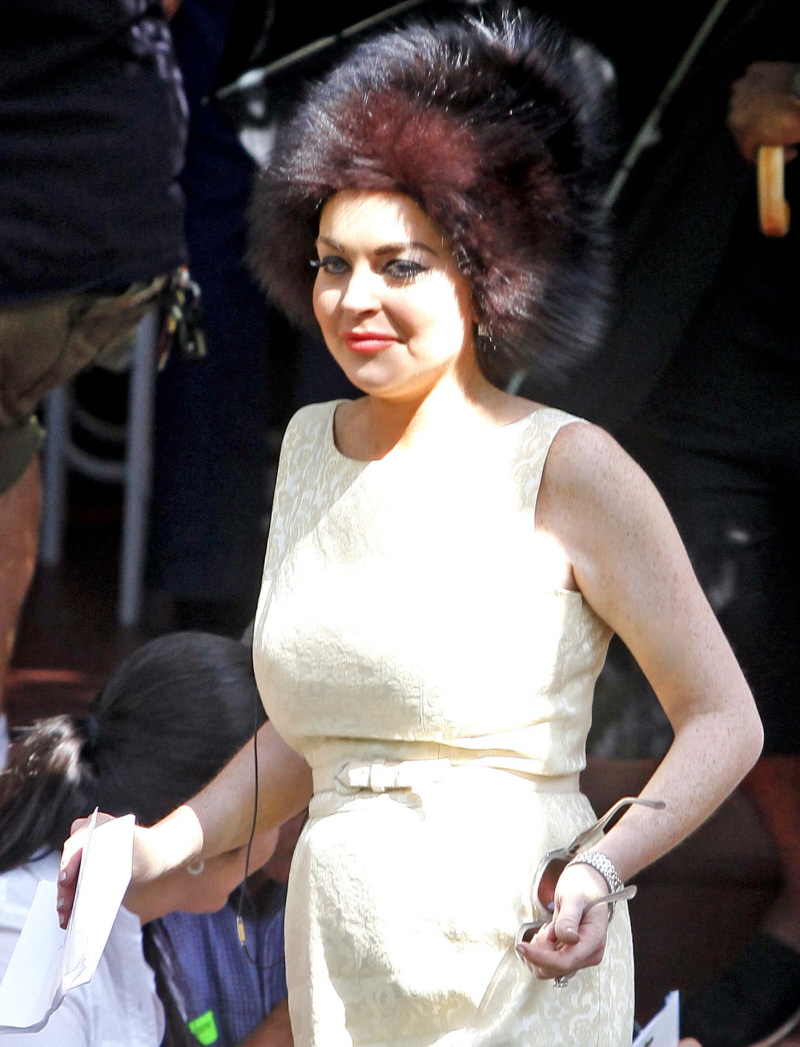 As many of you were discussing in yesterday's Cracken post, Lindsay Lohan and some dude got into some kind of "scuffle/beatdown" situation in her hotel room on Saturday night. The details of exactly what went down are varied, and I think it's safe to say that some people are experiencing temporary memory loss because of the drugs and alcohol involved in this completely sketchy situation. Let me be clear: I am not condoning violence, nor do I think that smacking or choking Lindsay Lohan is ever going to be "the answer" to her problems. That being said, I'm finding it really difficult to NOT blame the victim a little bit in this situation, especially because the subtext of this story is "LL went all twitchy and crackie on one of her johns and she stole his phone, so he choked her." The dude sounds like a total d-bag too, of course. Because the Cracken has horrible taste in men:
The drama never ends with Lindsay Lohan. The Liz & Dick actress, 26, was seen partying at 1Oak nightclub in New York City September 29. While there, she met a man, Christian LaBella, and invited him back to her room at the W Hotel.

Once there, the two got into an argument after Lohan learned LaBella took photos of her on his cell phone, according to NBC New York. When Lohan took possession of his cell phone, LaBella reportedly punched and choked the Parent Trap star. Police sources tell NBC New York Lohan pulled the hotel's fire alarm after running from her room.

On September 30, the New York City police department confirmed to Us Weekly that 25-year-old LaBella was charged with assault and harassment. "Police were called to the W Hotel, following a phone call for assault. We took the man into custody shortly after 6 a.m. and he was charged this afternoon."

Upon further investigation, police dropped the assault charge. LaBella has filed a harassment complaint against Lohan.

"Lindsay was assaulted early this morning in a New York hotel. While she did sustain some injuries, she was not hospitalized," the actress' rep told Us. "Lindsay has spoken with police and is fully cooperating with the investigation."
TMZ initially reported the story straight out of Team Lohan's side – they said Lindsay was "in shock" with what went down and that she wanted "to see the guy who allegedly attacked her early this morning prosecuted to the fullest extent of the law." When Lindsay grabbed his phone, she saw that he had taken "over 50 photos and videos" and he had been emailing them to friends. Radar says the initial charges against LaBella are for misdemeanor assault and harassment, which is a "violation". But then TMZ confirmed that the charges against LaBella had been dropped. Because why the F not?
So, theories as to what exactly went down? I don't think LaBella was one of her johns. I think he was just partying with Lindsay and her crack team of sycophants, and Lindsay saw that he was taking videos of their drug-and-alcohol-fueled party, and Lindsay had a cracked-out hissy fit. And then it all went crazy, and LL thought she could be high-handed (so to speak) and get him charged with assault and she could play the victim… but then LaBella was like, "Oh, I'll just tell the cops about A) the drugs, B) the probation violations or C) the prostitution." That's just my guess.
Oh, this dude, LaBella… he's a Republican who staffs Rep. John Shimkus. LaBella has photos of himself with vice presidential nominee Paul Ryan. The NYDN has even more crackie details of the complete cracktastrophe here.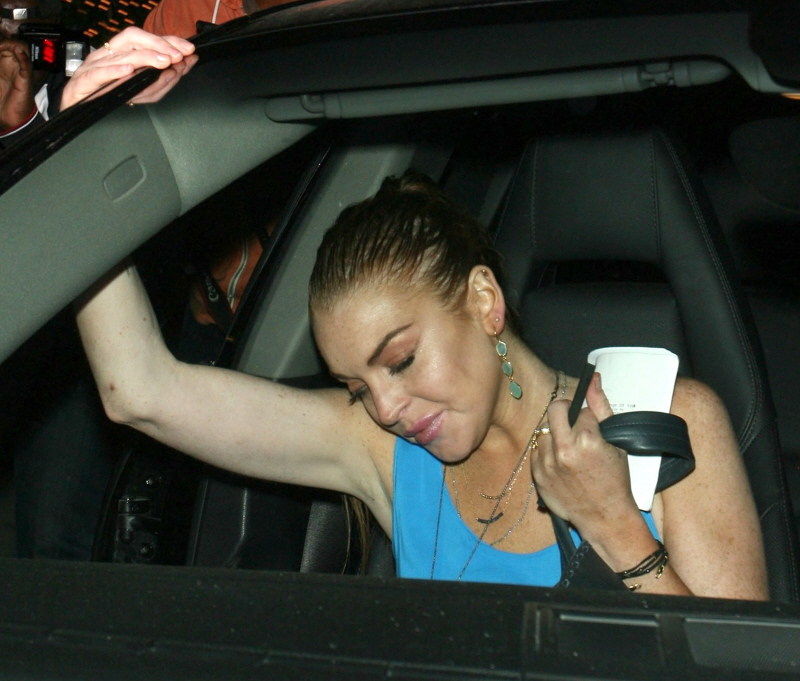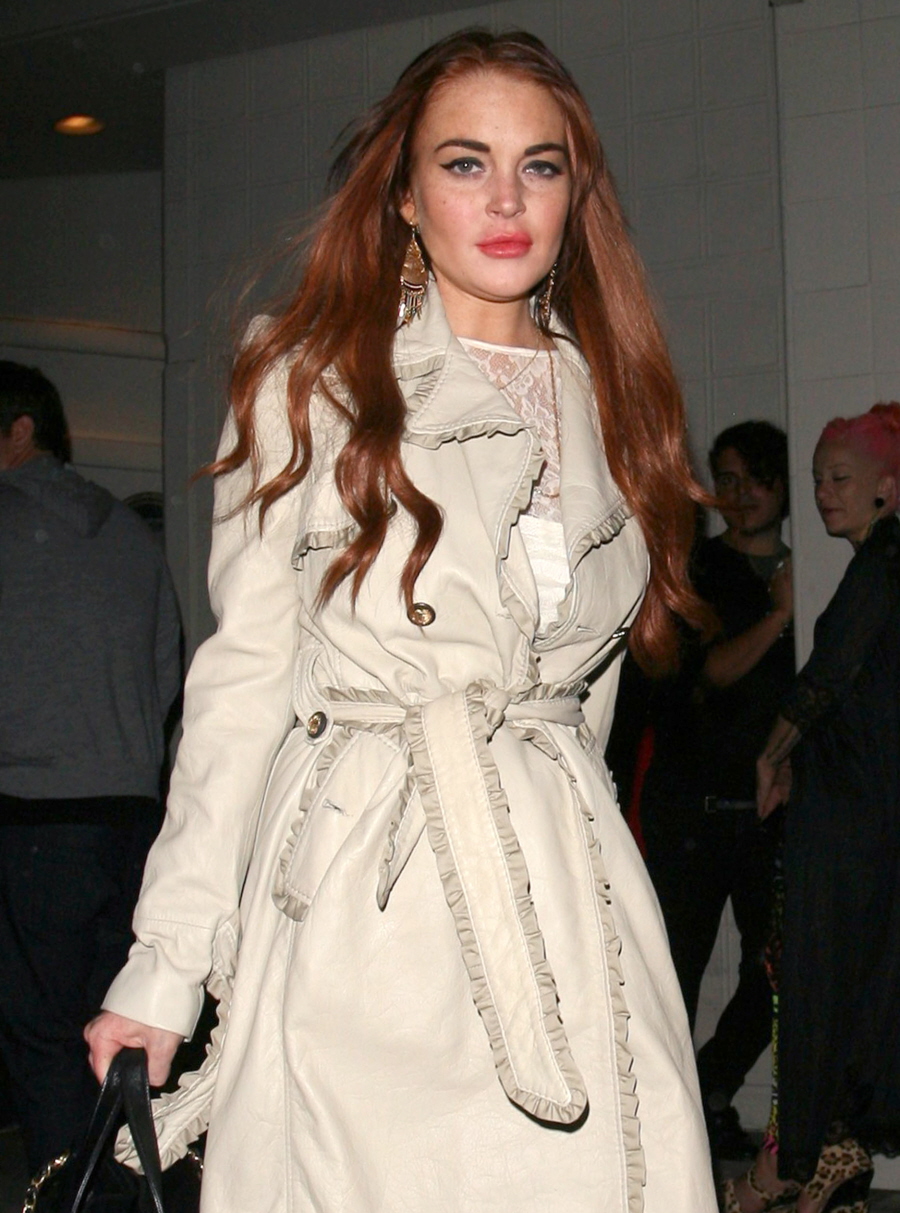 Photos courtesy of Fame/Flynet.