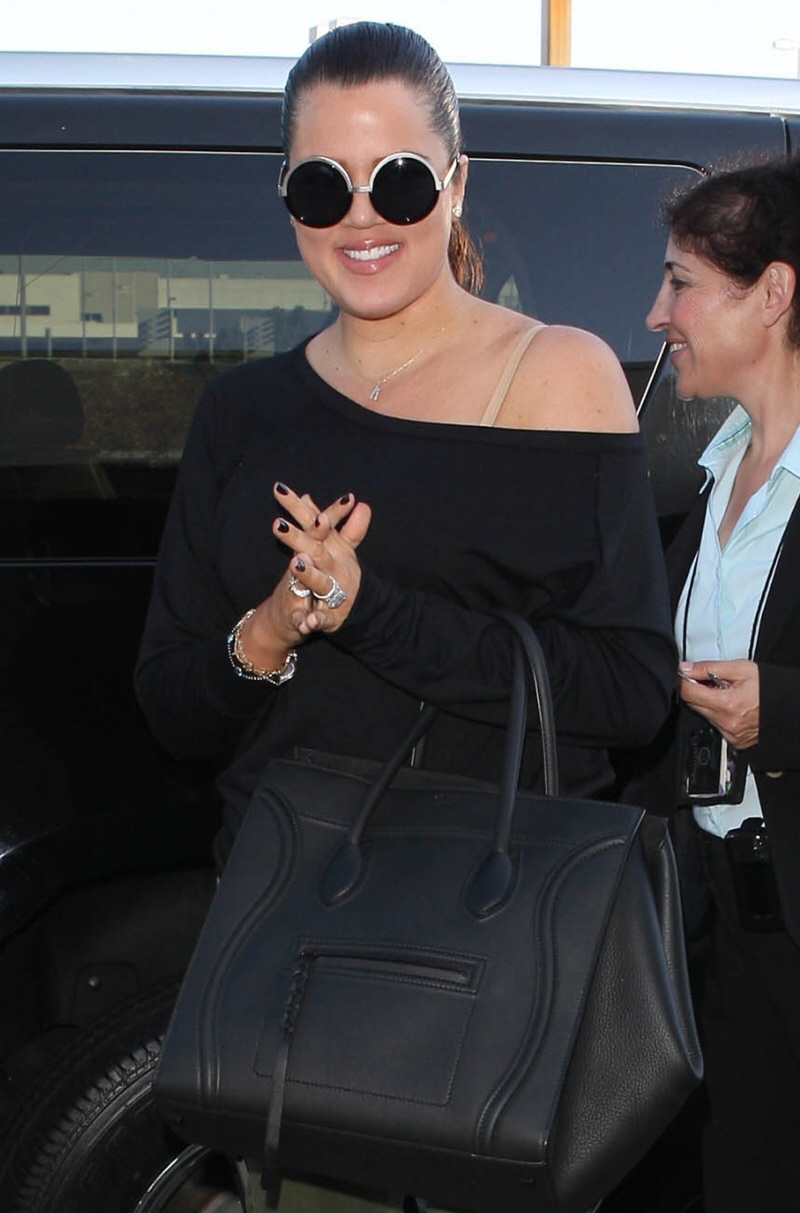 I've been doing this long enough to know that on any given day, many of you will disagree with me about fashion or styling. I don't proclaim to be an expert or anything – I'm just a professional blogger (something that my tax guy is still like, "Ugh, can you come up with another job title?") with an opinion. I often disagree with professional tastemakers and stylists and designers too. One of my biggest peeves is when some style professional tells a big-hipped girl to wear A-line skirts – IMO, A-line skirts always make curvy girls look BIGGER than they are. Anyway…
These are photos of Khloe Kardashian at LAX yesterday. Khloe has consistent style problems, and I think the root of most of her problems are that she believes she should be wearing the same clothes as her smaller sisters. Khloe needs to fundamentally rethink that. She also needs to fundamentally rethink these sunglasses. Because DEAR GOD they are awful.
I think I probably have a similar face shape as Khloe – somewhat baby-faced and round. We look perpetually apple-cheeked. And with that kind of face, these sunglasses, this round frame shape, are such an awful mistake. They make our faces look fuller/chubbier. I learned that when I was a teenager. Why didn't Khloe learn that years ago? She can't pull these sunglasses off. And beyond the bad shape for her face… these are just awful sunglasses in general.
I wish Khloe would let me style her. I could make her look so much cuter.
PS… Khloe's bag is Celine. It costs $3000. I'm a bag person, and I'm not crazy about it. If I'm going to spend $3000 on a purse, it should be a lot cuter than that.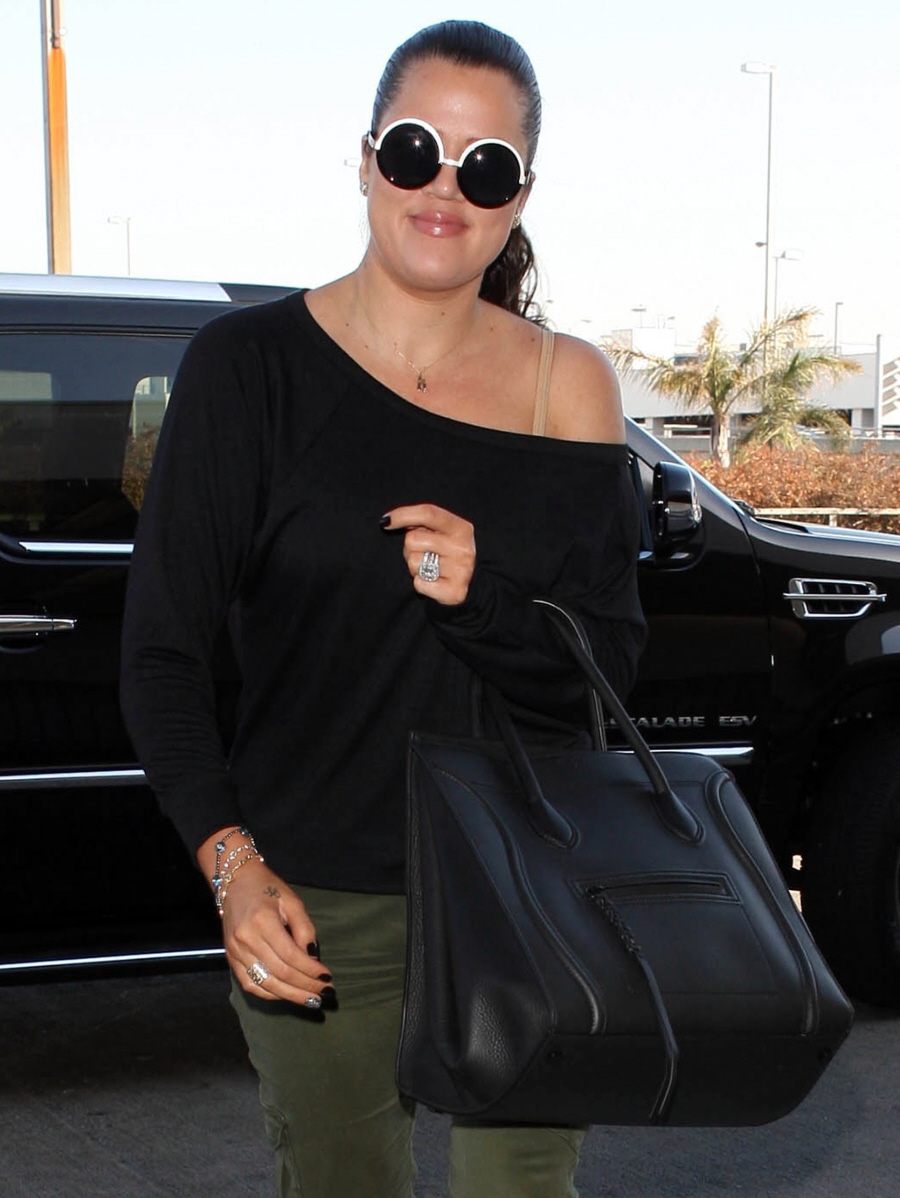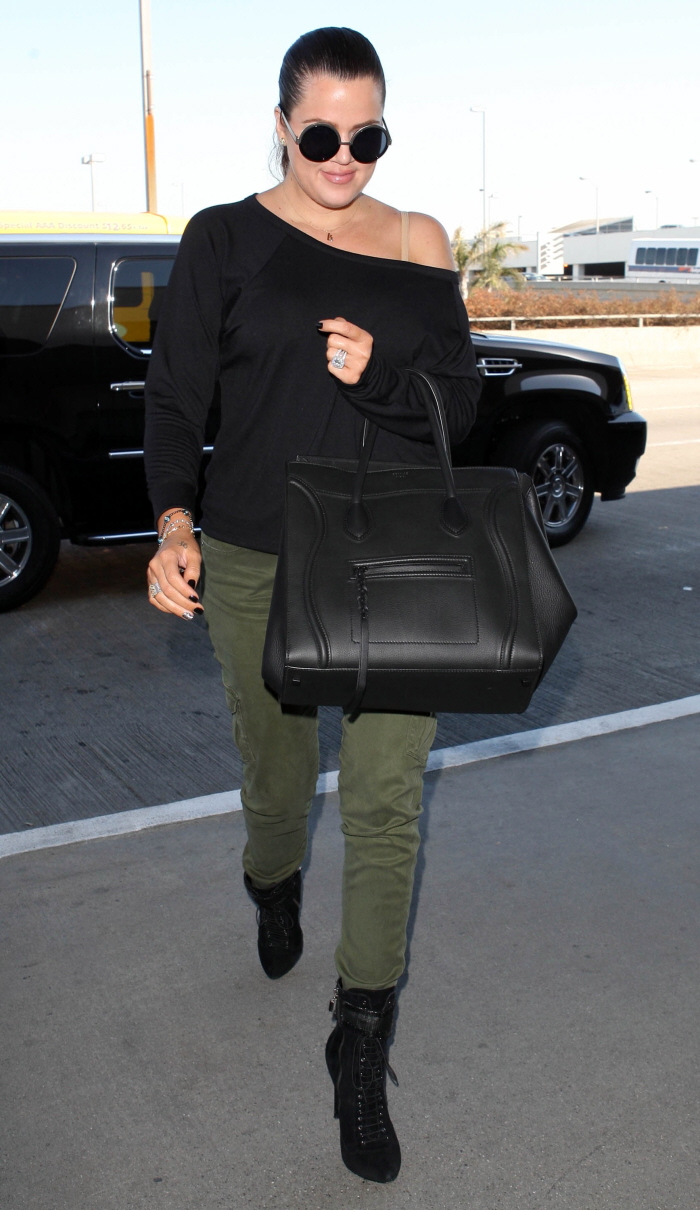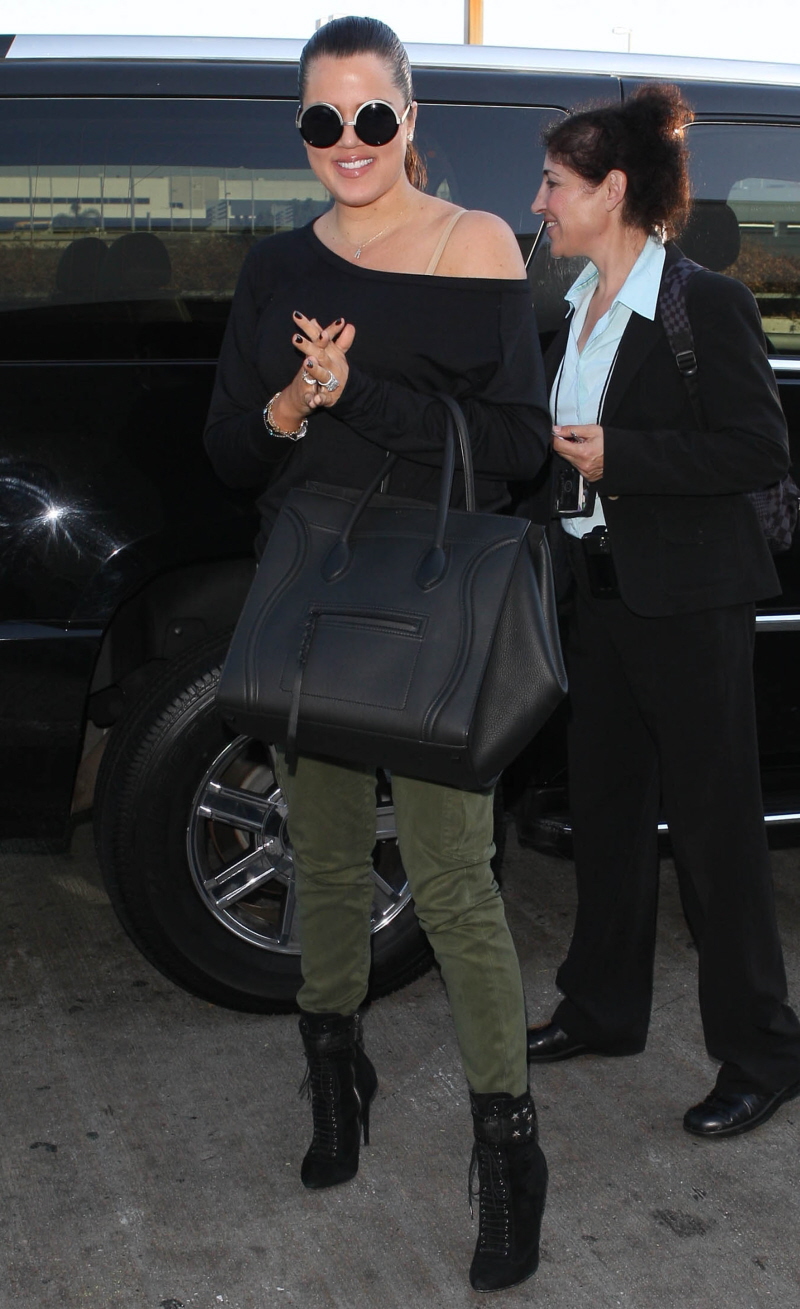 Photos courtesy of Fame/Flynet.