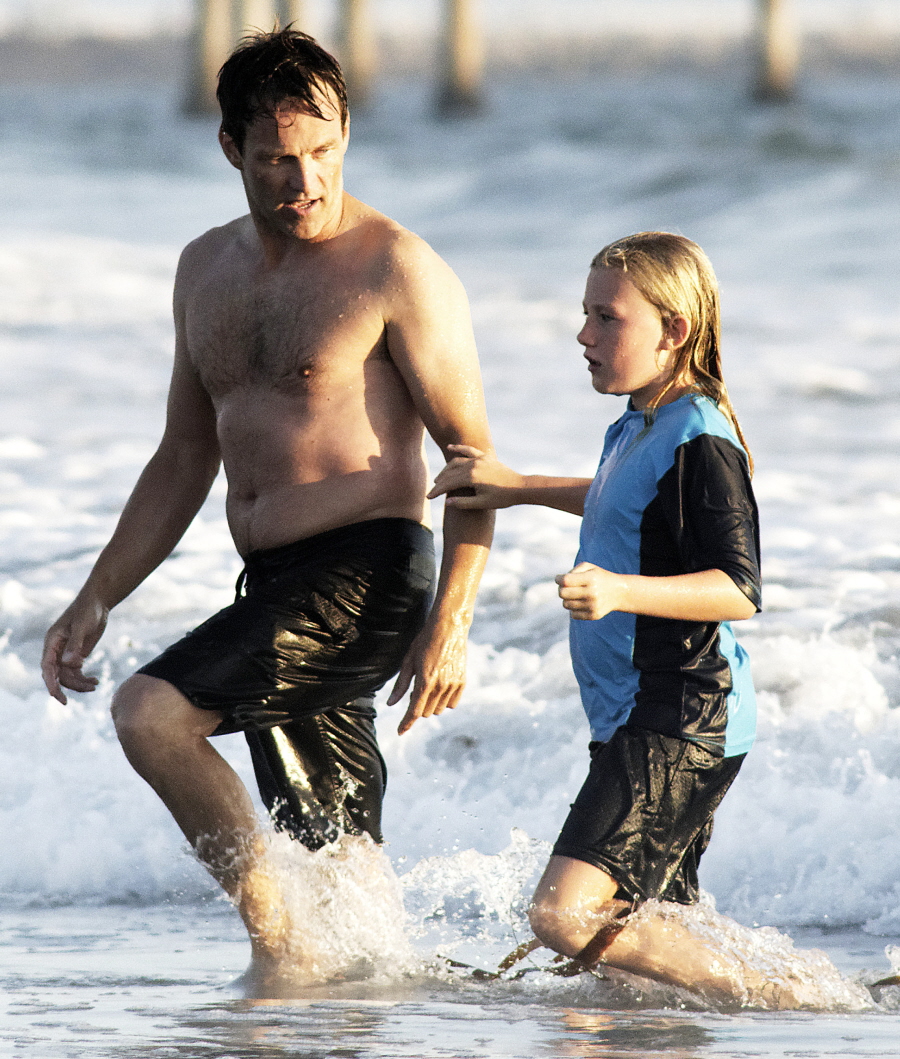 These are some new photos of Stephen Moyer (of True Blood, married to Anna Paquin) out in Venice Beach yesterday. He was with his daughter Lilac (from a previous relationship) and his mother. I've never really paid that much attention to Moyer's body, but I was under the impression that he was a slender English dude for the most part. What I'm asking is… has Stephen Moyer always had a little junk in his trunk? Or is this new? Sidenote: The Mail's headline is "True blub? Shirtless Stephen Moyer cuts a more portlier figure as he hits the beach". So it is new.
I'm thinking that Stephen gained some sympathy weight when Anna Paquin was pregnant, and since she only gave birth about three weeks ago, he and Anna are more focused on their twins rather than getting in some gym time. Incidentally, we still don't know the gender(s) of the twins, nor their names. Anna gave birth a few weeks earlier than her due date, but everything seems fine.
As for the eternal question, "Would I hit it?"… I would. I don't have any problem with a dude with some extra weight. I actually prefer a dude who has a little extra cushion (for the pushin') as opposed to some dude that seems like he needs a good meal. And I've always liked Stephen in general – he seems like a nice, funny guy. And God knows I love an accent. So, yes. I would it hit like a house on fire.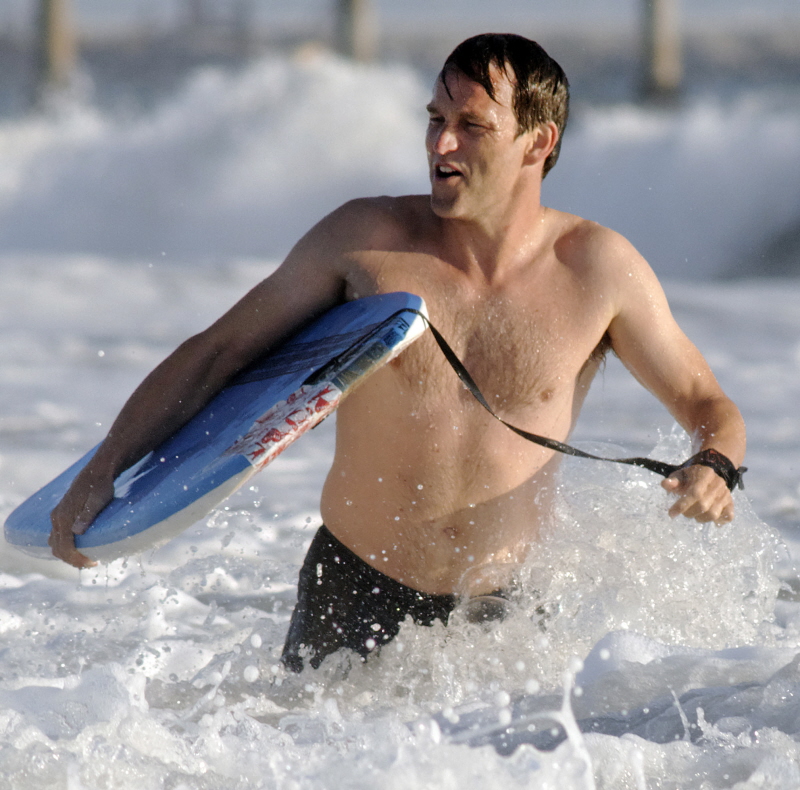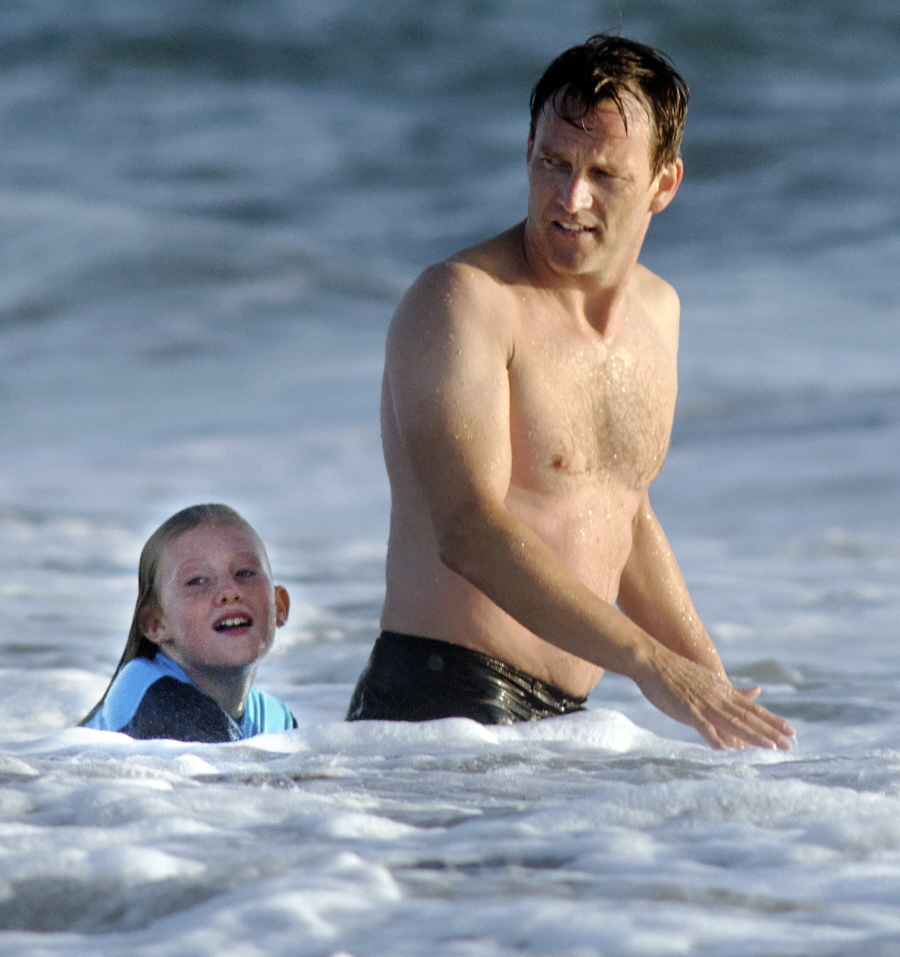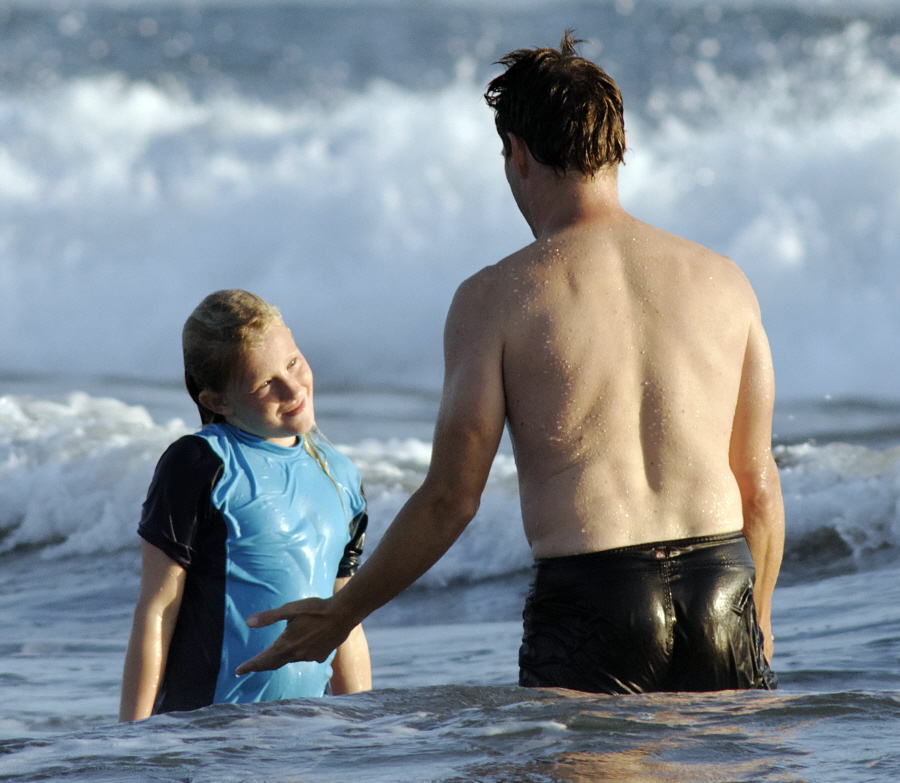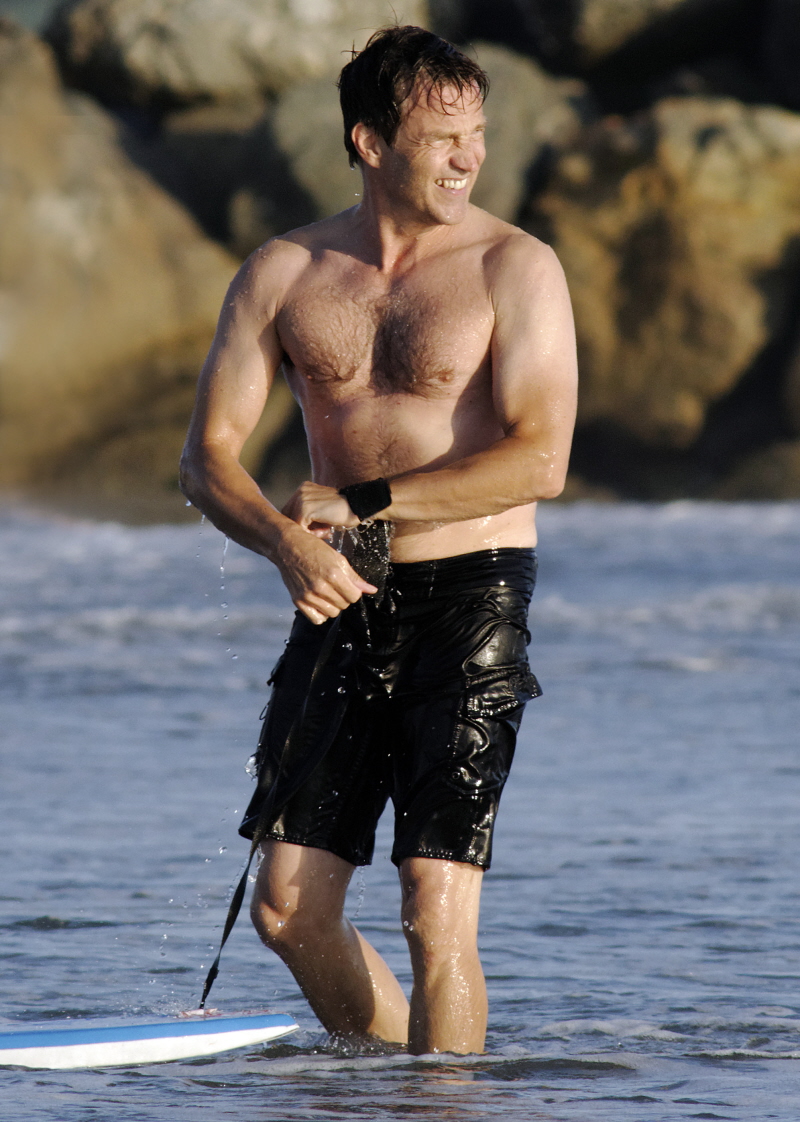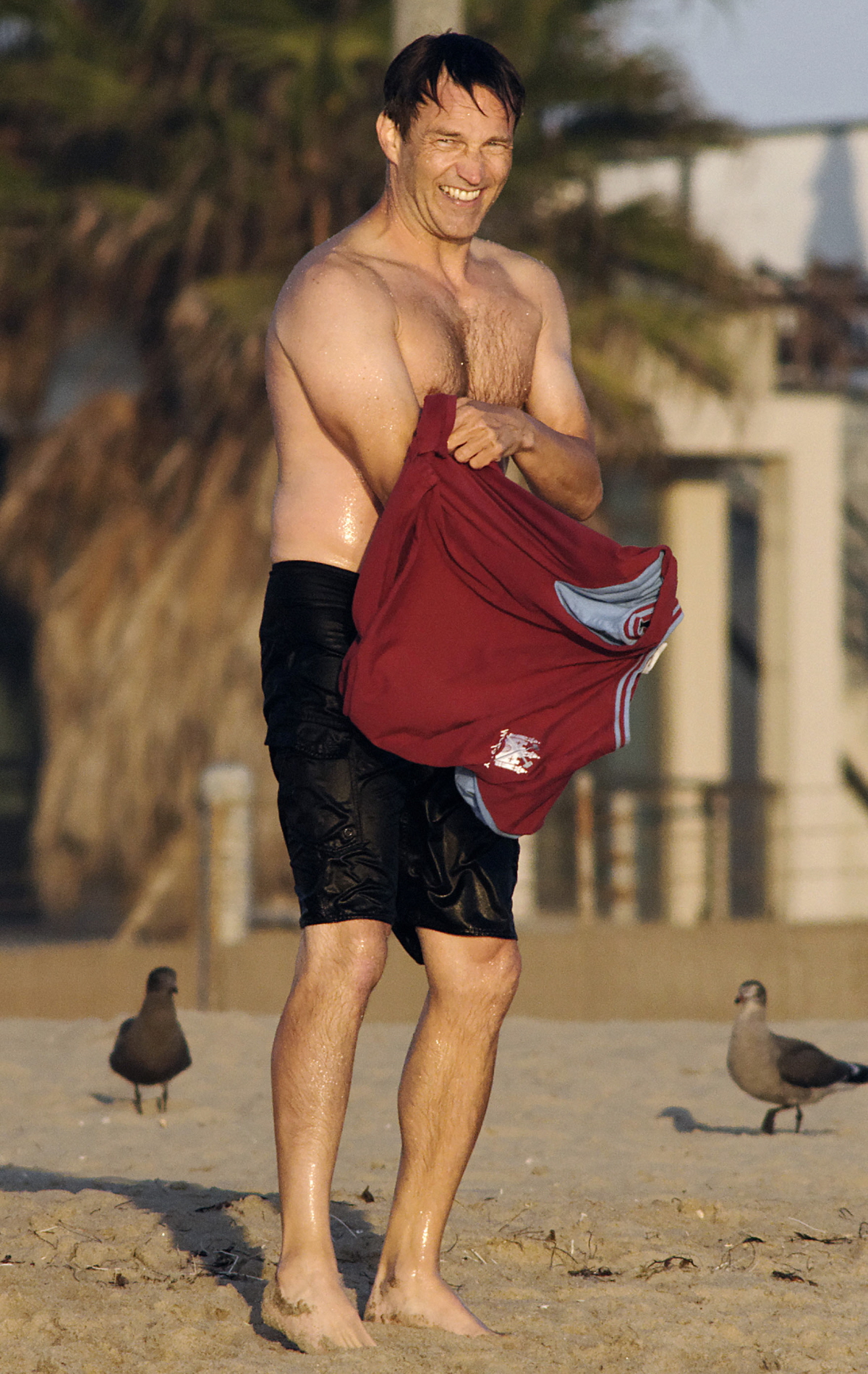 Photos courtesy of Fame/Flynet.