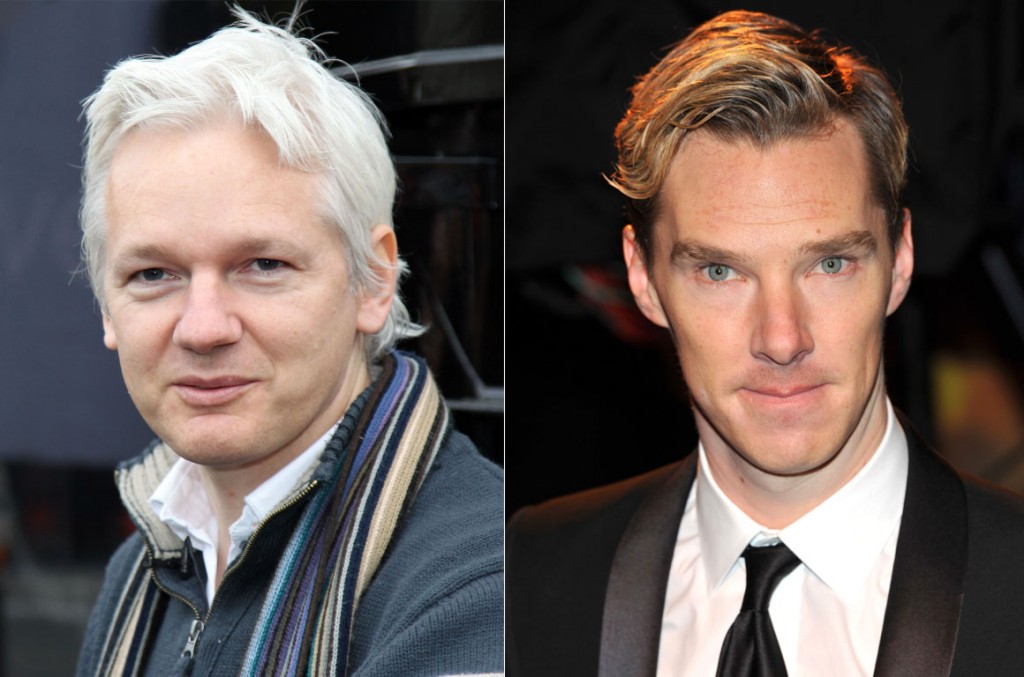 Yesterday, Agent Bedhead announced that August: Osage County had come to Oklahoma (where she lives), and that the local papers were being flooded with images of Benedict Cumberbatch. Can you believe this? MY Cumberbatch obsession reaches new heights on a daily basis, and BEDHEAD is the one to get a visit from Cumby?! It's enough to make me unsheathe my slut-shank, except that Bedhead is pretty ambivalent towards Cumby, so it's not like she's going to stalk him and try to make him her beloved (which is what I would do if he came within 60 miles of me). Of course, I'm also trying to convince Bedhead that she should try to hook George Clooney when he comes to town for the same film. An example of the advice I gave her: "He would probably give you a few pieces of decent jewelry too (depending on how well you can choke him)." Bedhead + headlock + Clooney = MAGIC.
Anyway, back to Cumberbatch. He's up for another BIG role, and it's a role that an American actor was already associated with. Back in July, there were rumors that Jeremy Renner was going to play Julian Assange in an upcoming film directed by Bill Condon. Well, now it seems Renner is out and Cumberbatch is in? I could actually see this. SO MUCH.
The conversations on DreamWorks' Julian Assange film that Twilight Saga's Bill Condon will likely direct is now with Benedict Cumberbatch playing the WikiLeaks founder, and Robocop's Joel Kinnaman playing his former right hand man, Daniel Domscheit-Berg. The studio would not confirm this, but it seemed intriguing and dishy enough to discuss. DreamWorks acquired the books WikiLeaks: Inside Julian Assange's War On Secrecy, by David Leigh and Luke Harding, and Inside WikiLeaks: My Time With Julian Assange At The World's Most Dangerous Website, written by Domscheit-Berg. Josh Singer wrote the script.

During the summer, word surfaced that DreamWorks had some loose discussions with Jeremy Renner, so we'll have to see where this goes. Assange launched WikiLeaks in 2006 and established himself as a major thorn in the side of governments for leaking embarrassing diplomatic cables and secrets. He has been dealing with his own legal travails, as Sweden wants to try him for sexually assaulting two women and the U.S. wants to prosecute him for leaking classified documents, after it arrested an Army soldier for allegedly providing Assange with the goods. The film's third act continues to unfold, but there is no shortage of projects based on the polarizing figure. Universal and Marc Shmuger have an Alex Gibney-directed documentary, while HBO, Universal and Megan Ellison are also working on films.

Cumberbatch is on a star track, and not just because he's signed on to costar in Star Trek Into Darkness. The Sherlock star is doing August: Osage County, the Steve McQueen-directed Twelve Years A Slave and he plays The Necromancer, and, from what I hear, the voice of Smaug in Peter Jackson's upcoming The Hobbit trilogy.
No matter how you slice it, I think Cumby is always going to be a better choice for Assange rather than Jeremy Renner, and I say that as a devoted fan-girl of both men. Assange is so peculiar, so wickedly strange, and Cumby has those vibes in spades. Plus, Assange has that bizarro accent, half-English, half-Australian with some Americanized inflections, and I'm sorry, I just don't think Renner could pull it off. Cumby could.
Plus, you know… Cumby does look like Assange. Imagine Cumby with a white-blonde wig. This is happening.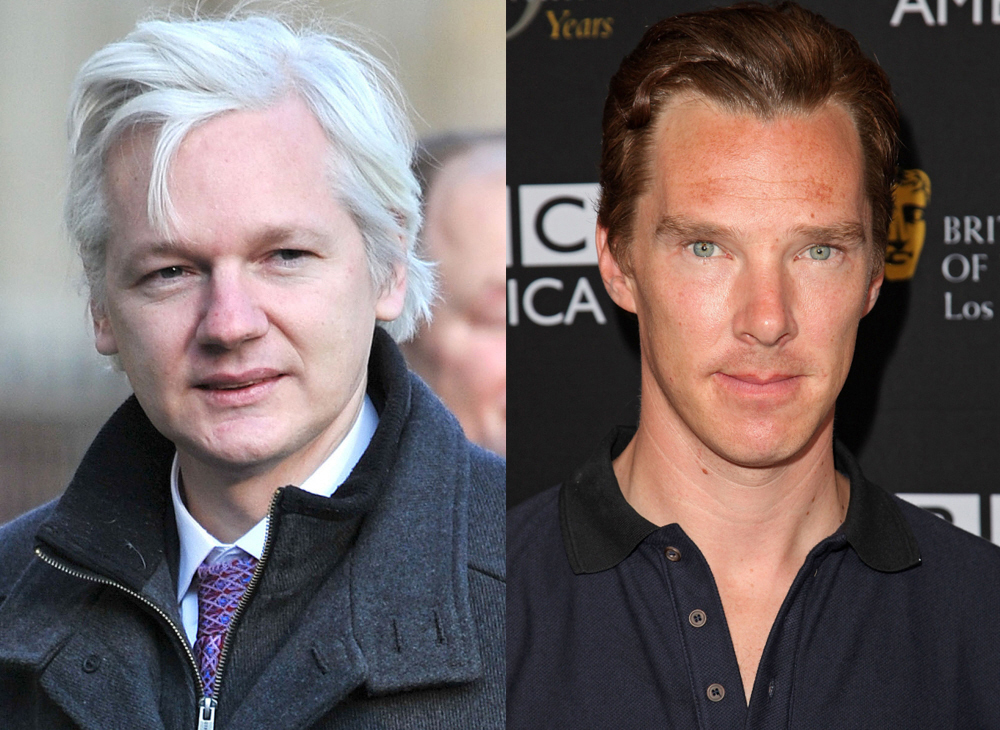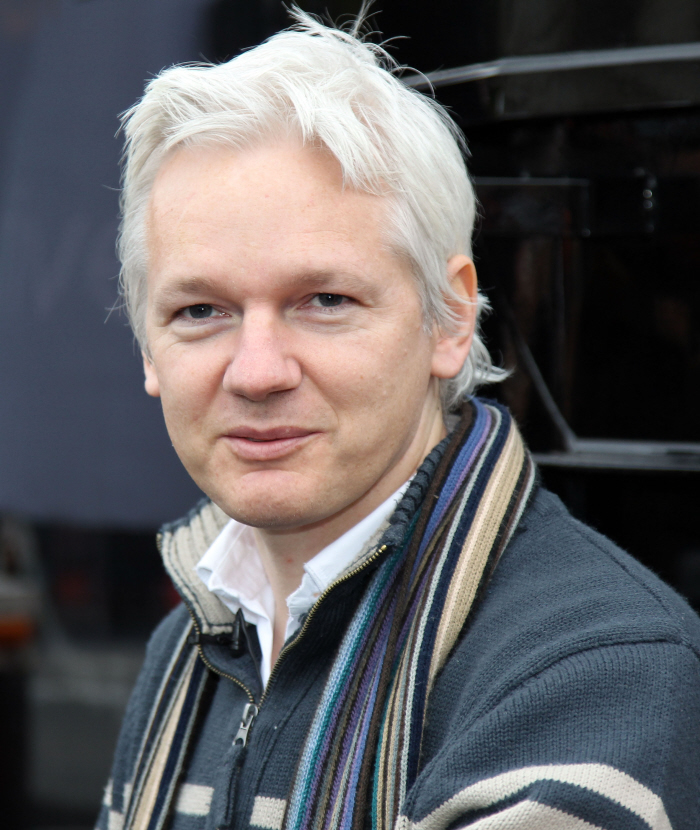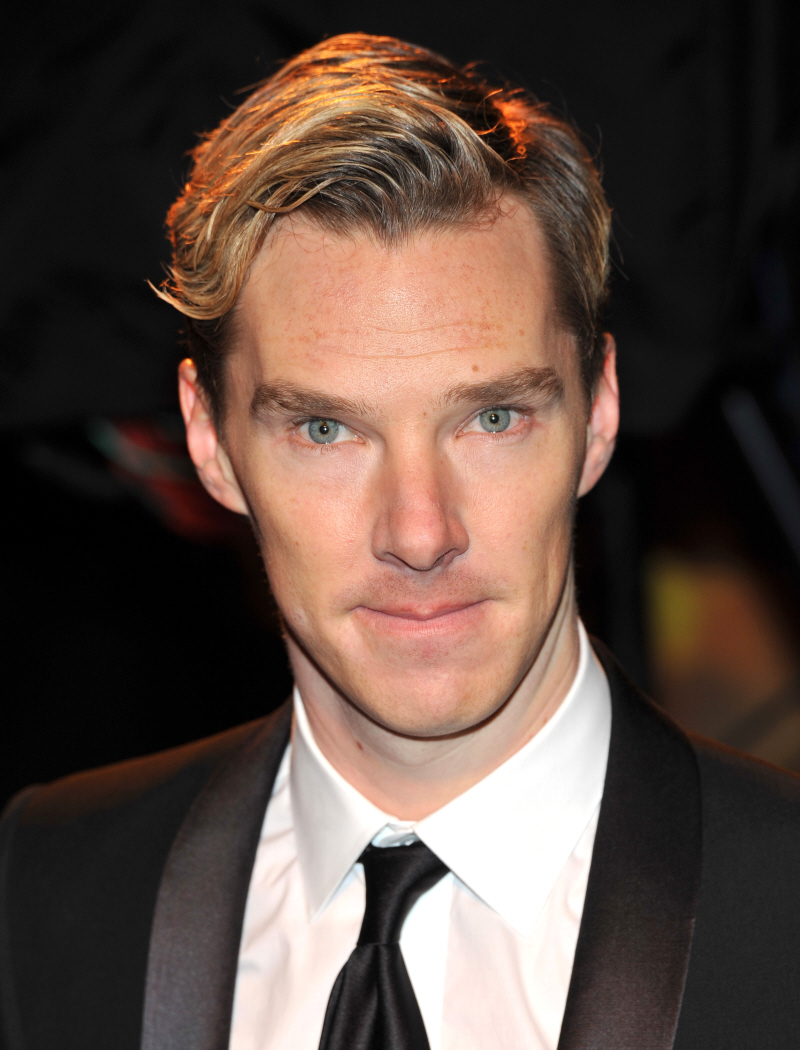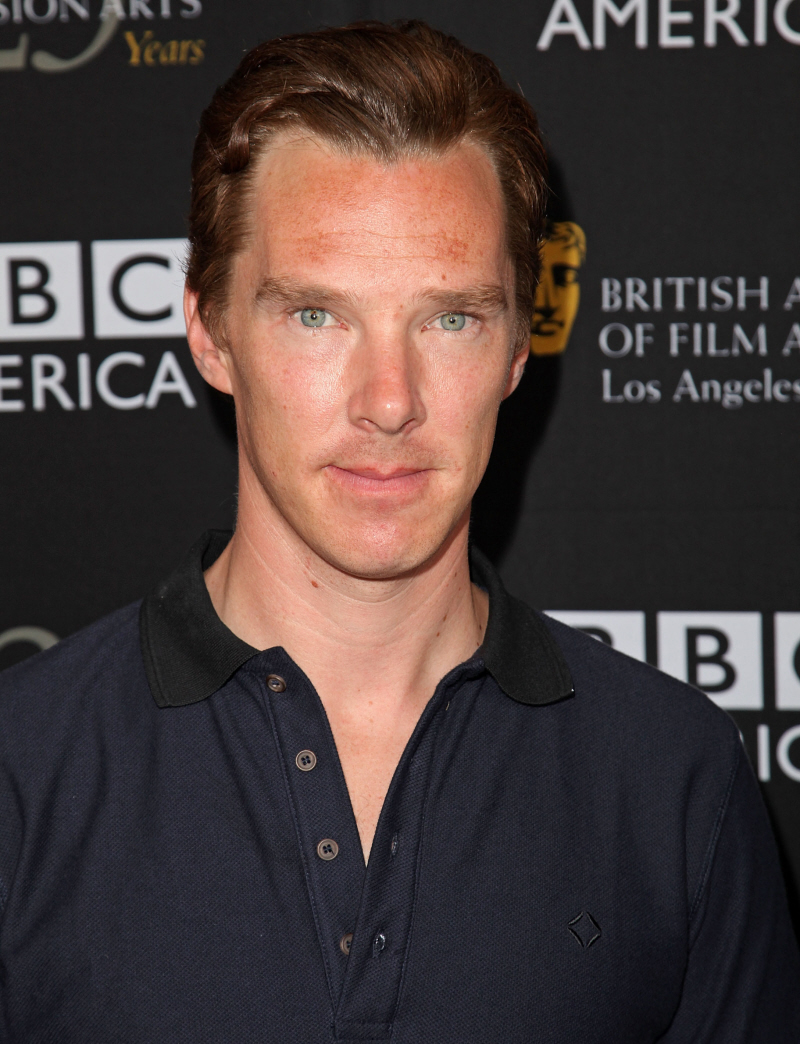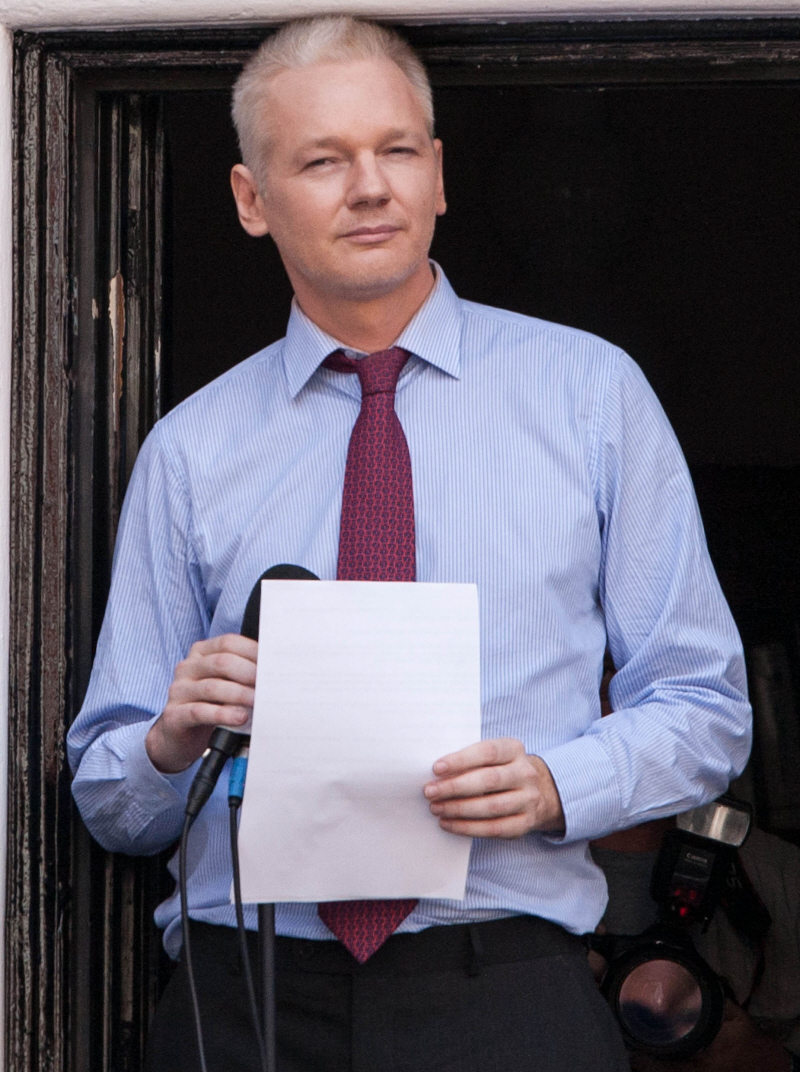 Photos courtesy of WENN.