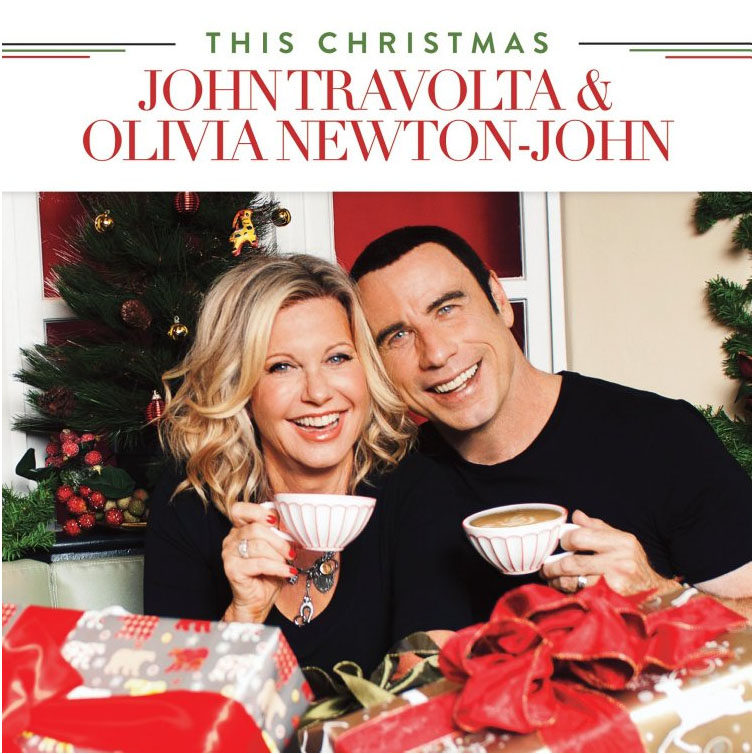 When I first saw the CD cover for John Travolta and Olivia Newton John's new Christmas album, I thought it was a gag that someone had 'shopped up from a photo of a Grease reunion brunch. It just looks so ridiculous and campy, which is generally how Travolta looks in posed photos, but it still seemed fake to me. It's not, it's real, and Danny and Sandy are marketing it to the Boomers of their generation and the Gen Xers like me who used to watch Grease on a loop on HBO. I just wanted to BE Sandy, and to have her hair, swagger and accent. I never really wanted Danny as a boyfriend, though. He was way too much of a meathead for me. And now we know the reality. It's all Ronco spray-on hair, illicit massages and tea parties. John and Olivia are totally serious about this, and they're donating the profits to charity too.
Grease stars John Travolta and Olivia Newton-John are going to make some beautiful music together.

This time it's for a Christmas album, and they plan to include 13 guest stars. Among them: Barbra Streisand, Tony Bennett, James Taylor, Chick Corea and Kenny G.

The idea for the collection came from Travolta after he received a holiday season text from Newton-John noting that their 1978 smash, You're the One That I Want, had just become the best-selling duet in pop music history. "From the moment we decided to do this, magic happened," says Travolta. "Everyone we contacted agreed to do it."

Adds Newton-John in the release, "With our busy schedules, I don't know how we got it done. John and I have always connected. That's never gone away. When we're together, we have a good laugh and feel bonded to one another. We've been through some amazing experiences together."

In addition to stars singing more classic seasonal fare, one of the highlights of the album is the one original song, I Think You Might Like It, a sequel to the Grease smash You're the One That I Want. It's a new tune by that song's writer/producer John Farrar.

"My desire was to make This Christmas an intimate album, not something too ostentatious or showy," says Travolta. "I wanted people to be able to play it around the house or in the car during the holidays, and make us part of your celebration."

Travolta and Newton-John will donate the artist proceeds from the album equally to the Jett Travolta Foundation, to combat children's disabilities, including autism and seizures, and the Olivia Newton-John Cancer and Wellness Centre in Melbourne, Australia.

This Christmas will be available Nov. 13 from Universal Music Enterprises.
I'll say something nice, and then I'll balance it out with something bitchy, as I'm wont to do. It's cool that these two have remained friends, and it must be fun for them to get together after all these years. They probably don't even have any sexual tension either. *smirk* It's great that they're donating profits to their own charities too. On the other hand, The Jett Travolta foundation has been criticized for being relatively small and inactive, although that may change, and Travolta's deep ties to Scientology make any of his charitable endeavors suspect. (Plus he must have a lot of lawyers bills and settlements to pay. We haven't heard much about that lately.)
Also, do we need more Christmas albums? I usually listen to the same Bing Crosby, Dean Martin and Ella Fitzgerald holiday CDs around Christmastime. (For about a couple of days really, not much more.) No one does the classics like they do. We don't need more remakes and there's only one original song on this album. This is all about a Danny and Sandy reunion, and we're not buying it! Does anyone else have "You're the One That I Want" stuck in their head now?
John and Olivia in 2011: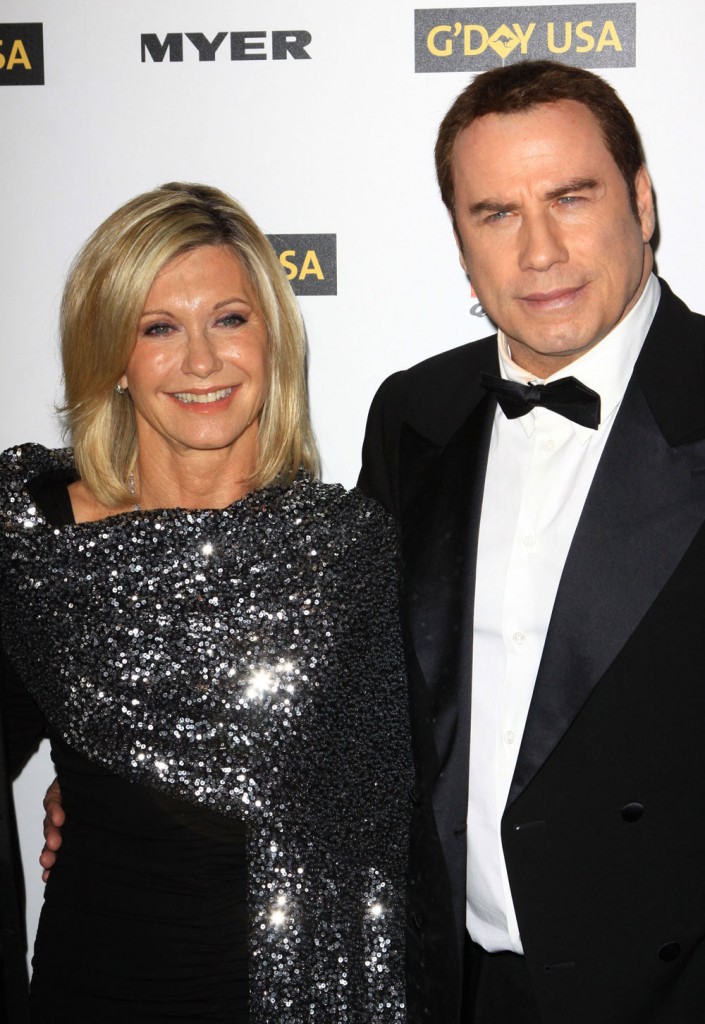 In 2010: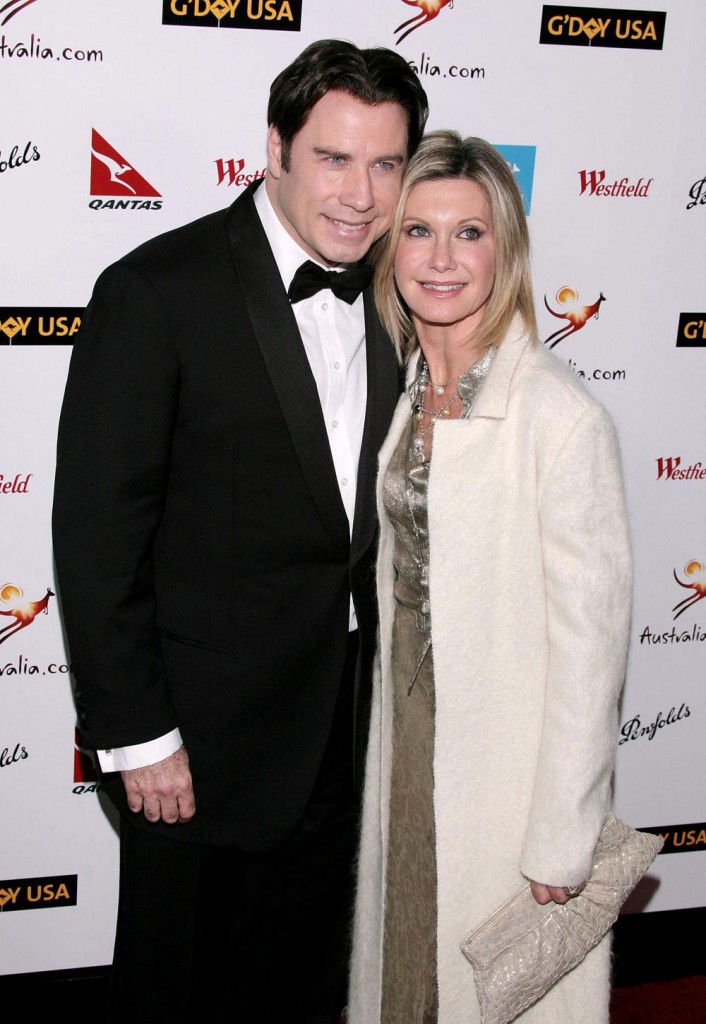 Classic: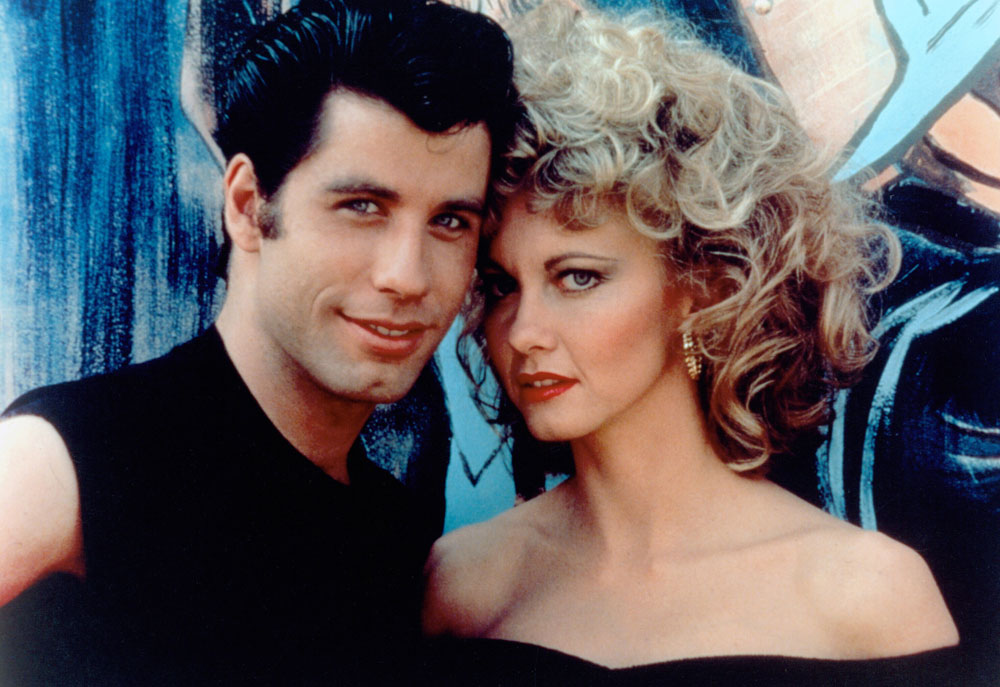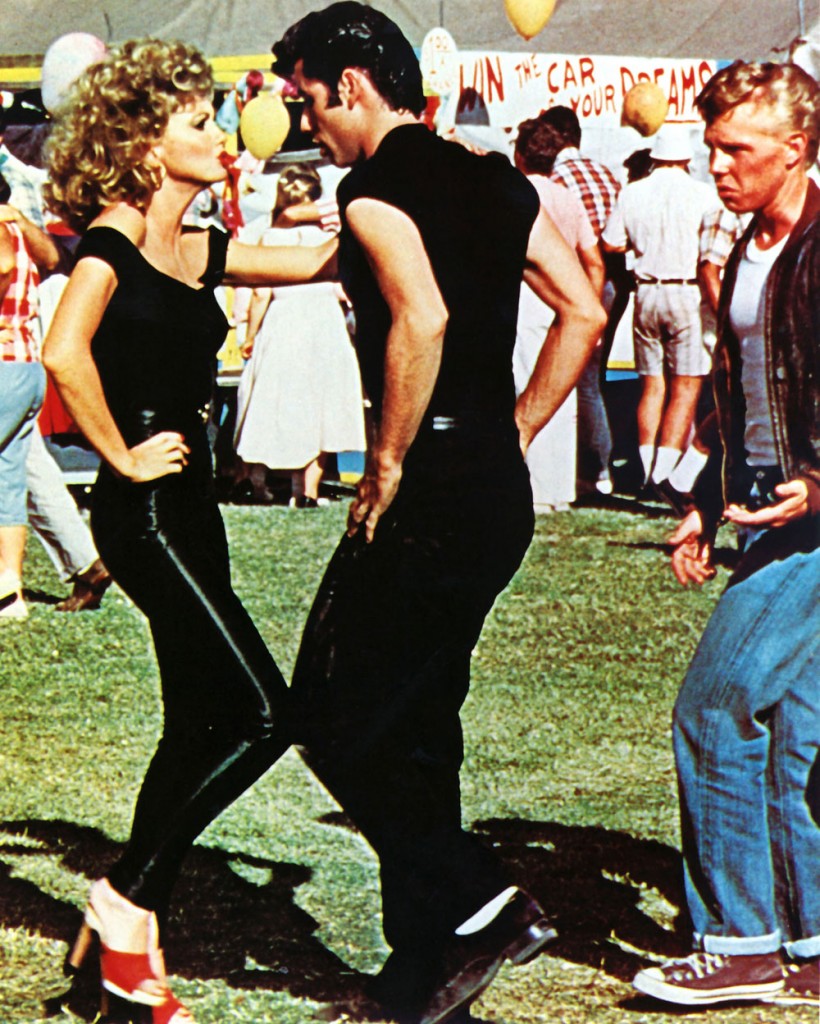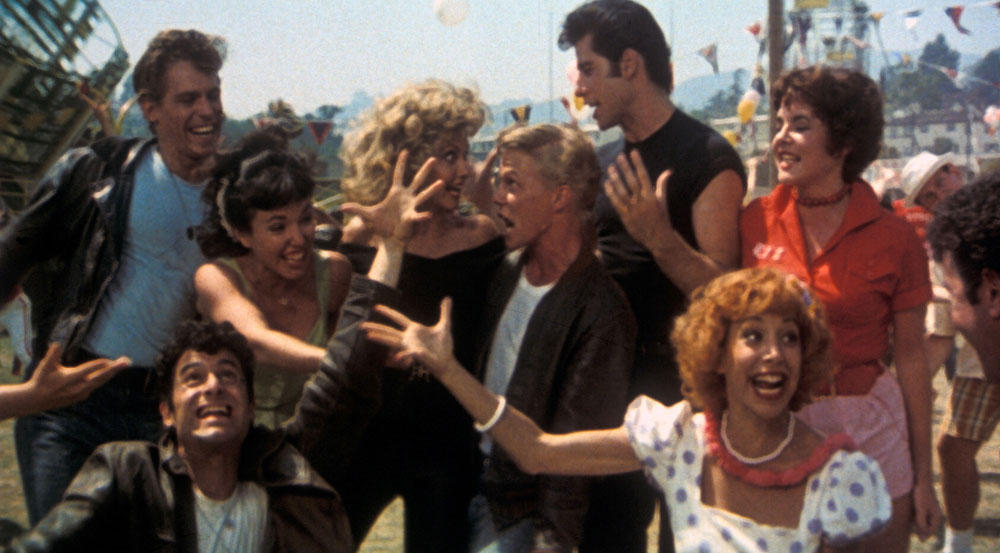 Photo credit: WENN.com