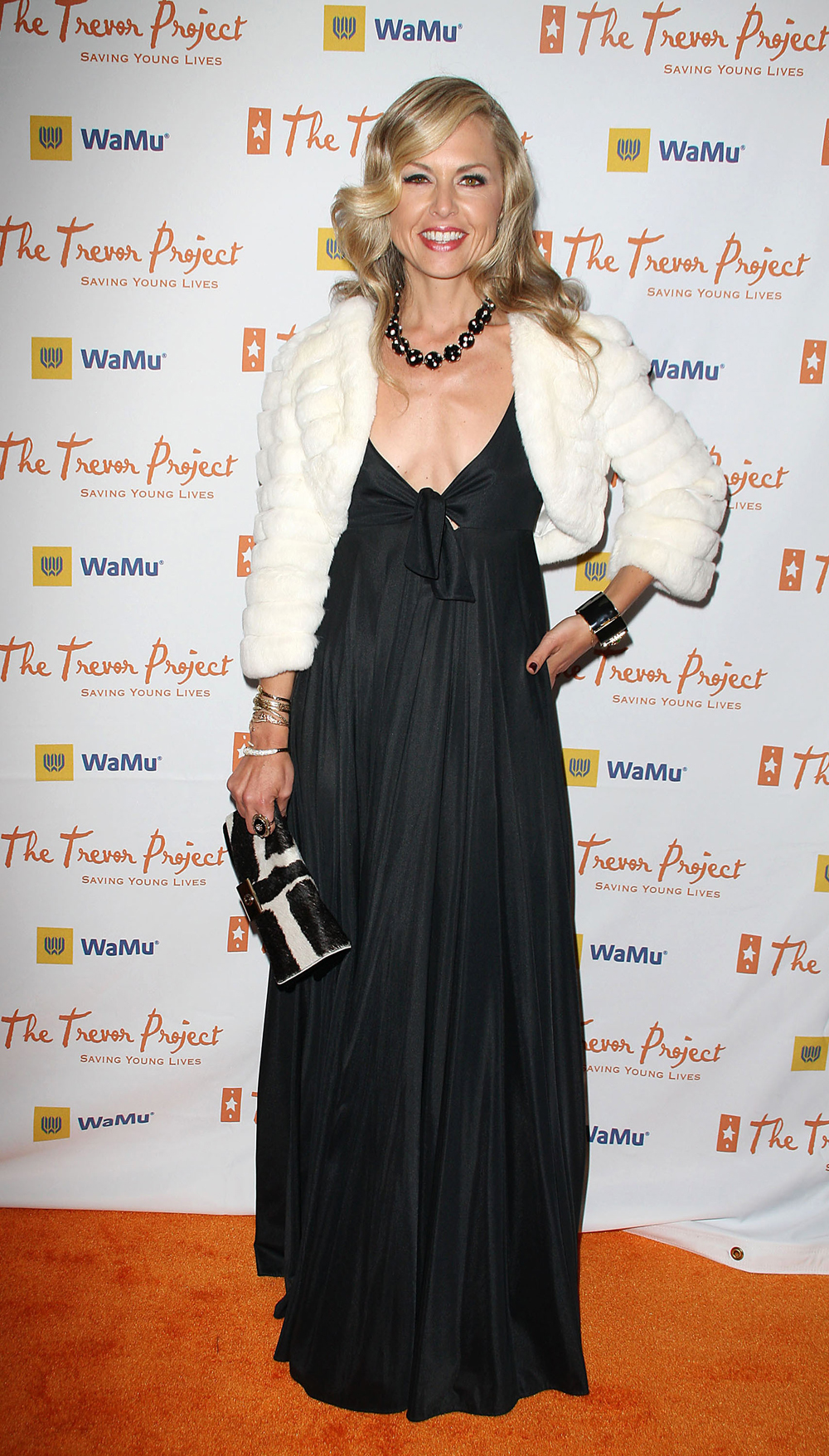 The bones that call themselves Rachel Zoe took her out on the town last night for the 'Cracked Xmas' fundraiser event at Wiltern Theatre in L.A. Both Rachel's face and ribcage were on prominent display, scaring children and the elderly, and making fellow guests wonder if she'd mistaken Christmas for Halloween.
Though I don't think anyone – celebrity or otherwise – should ever feel they HAVE to get Botox, Rachel thankfully got some and smoothed out the forehead of her Nicole Richie dubbed "Raisin Face" awhile ago. But the rest of her is still a living example of what cigarettes and anorexia will do to a person's face. The 37-year-old looks easily ten to fifteen years older. Nutrition – or even a Big Mac, if nothing else – can do wonders for a person's complexion.
There's thin and then there's unhealthily skinny. Rachel has long claimed that she's not anorexic, but she's also admitted to barely eating a thing. Her whole argument was that the motivation was different; she wasn't trying to be skinny, she was just too busy to eat all the time.
I don't care what the excuse is; at this point it's clearly a health issue of paramount importance. Whatever else is going on in her life, Rachel needs to make this priority number one. She looks so brittle I'm afraid a decent necklace would topple her down. Seriously, this is beyond the "get help" point. Her bones are going to start poking through and screaming for an intervention soon.
Thanks to Just Jared for the story idea.
Here's Rachel Zoe at the 11th annual 'Cracked Xmas' fundraiser event in Los Angeles yesterday. Images thanks to WENN and PR Photos.