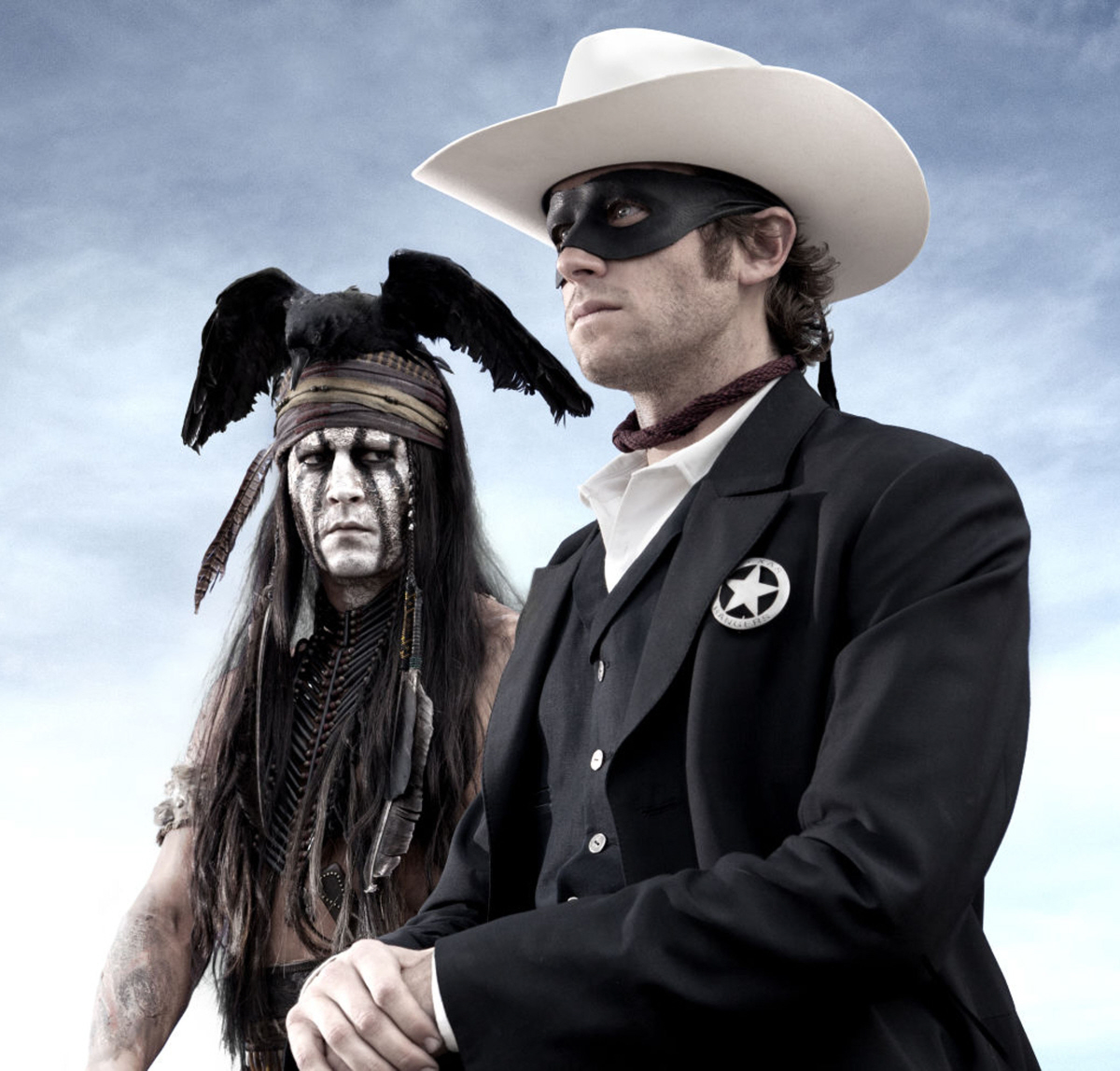 The trailer for the long-awaited Disney film, The Lone Ranger, is out. And good God, did it make me cringe. First of all, did you know they're still actually filming this movie? They're still working on it. And they've been filming it for months and months, because studios think Johnny Depp can do no wrong and everything Depp touches turns to gold. Depp plays Tonto, and Armie Hammer plays The Lone Ranger. There's some bonus Tom Wilkinson in here too:
It's not even that this seems like a BAD movie, in that the film is poorly made or anything. They're spending a lot of dough on this, they're taking their time, and you can actually see the money that went into this. My fear is that this film will be another massive hit for Depp, and that they'll make a sequel (or five) and it will be another franchise for Depp, and in all that time, no one will really ask the question: "Is Depp's character kind of offensive?" Because it kind of is.
Think about it this way… even though Depp has long acknowledged his Cherokee blood, and he has the acceptance and love from Native Americans everywhere… this still could be an offensive portrayal. Depp is doing Native American "brown-face". You can say, "Oh, but that's authentic to the source material" and "that's how it was done back in the day, it's a wry parody of those kinds of ethnic stereotypes." But if this film is a hit, there will be millions of kids out there who think it's cool to imitate Depp's performance. Who will be exposed to the Native American experience this way, a Disney-ified parody. Whatever, I guess. I'm sure I'm the only one around here who gets upset by this kind of thing.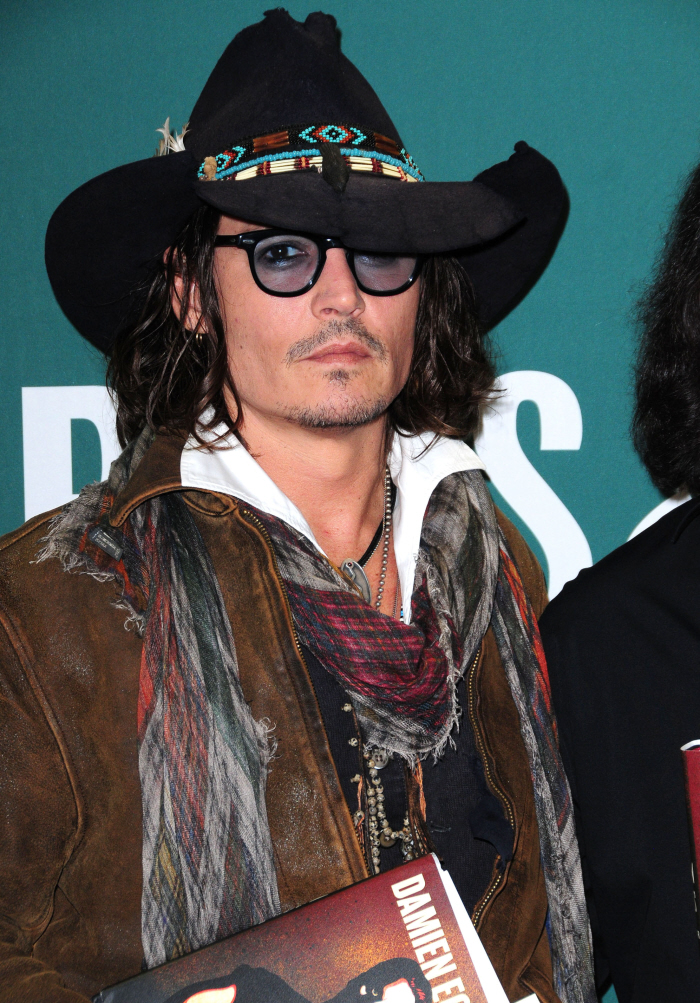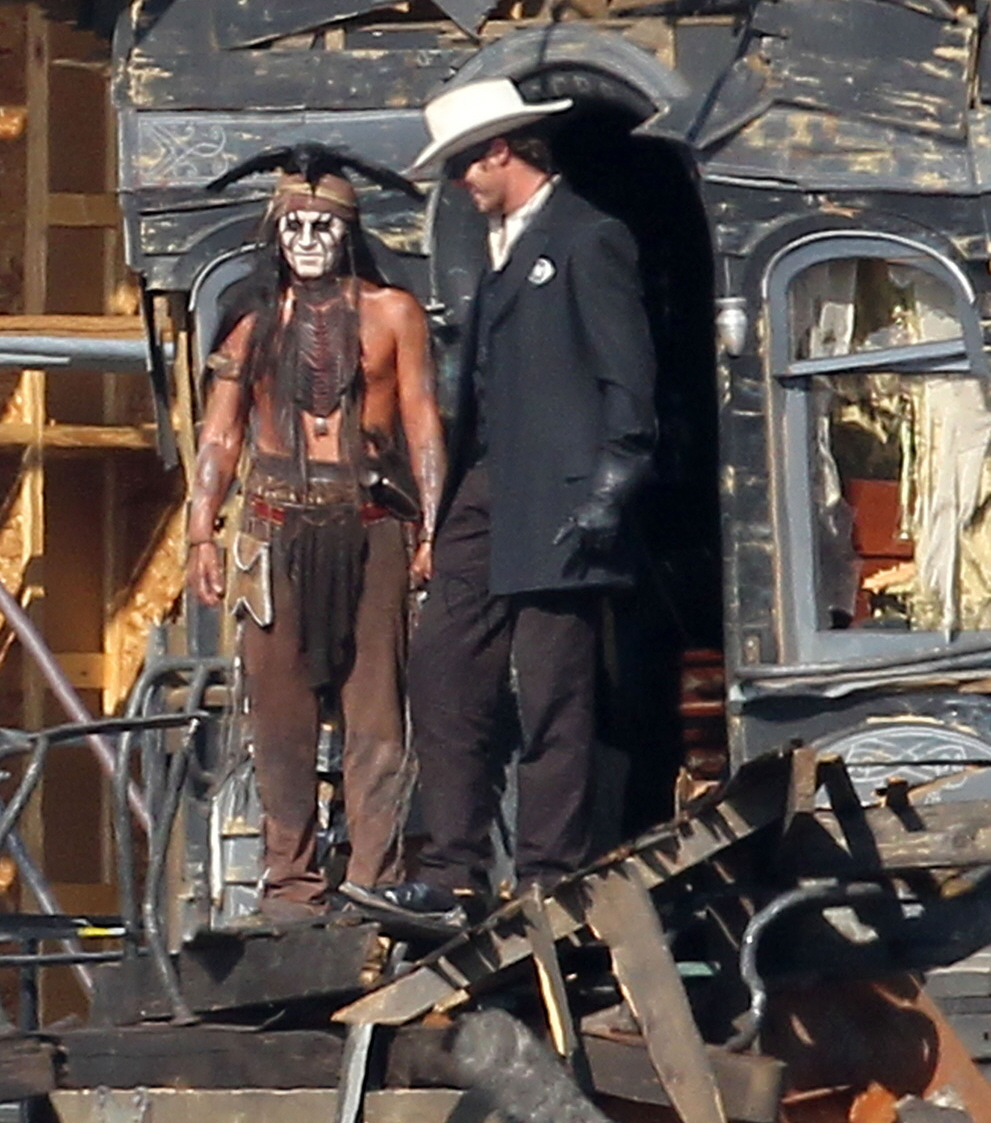 Photos courtesy of WENN, Pacific Coast News.