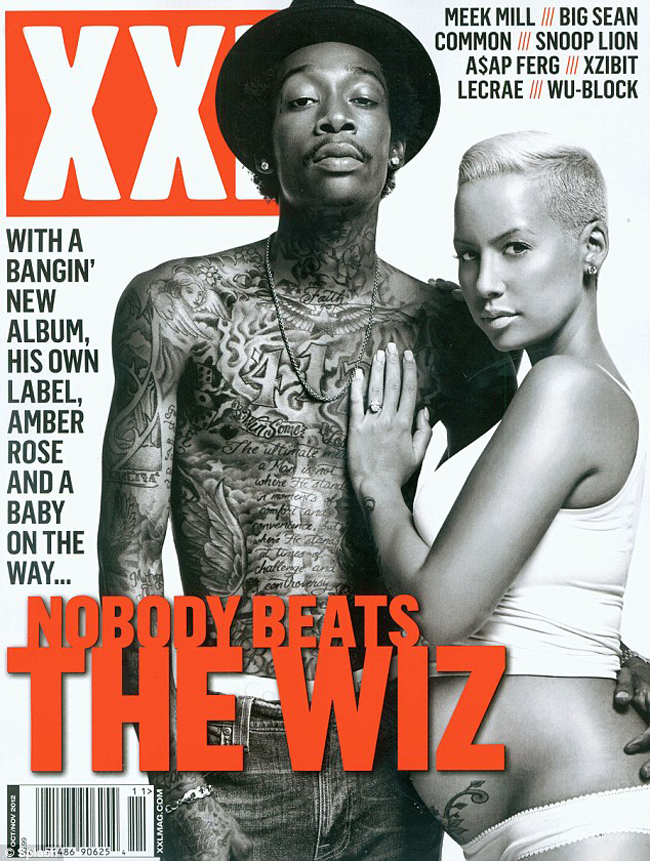 Amber Rose and fiancé/baby daddy Wiz Khalifa cover the October issue of XXL magazine (you can see an animated version of the cover here), and as usual, Amber is wearing the bare minimum as far as clothing goes. Actually, that's an inaccurate statement since the world has seen Amber wearing far less, so perhaps she's decided to be a more modest type of mother-to-be as she nears her delivery date. Whatever the case, Amber's bump is on prominent display, and she has already decided that she wants a drug-free birth. My opinion on that? Go for it.
Of course, I say that from the perspective of someone who jumped upon an epidural at the very last moment possible. My doctor was all, "If you want it, you need to do it now. In ten minutes, it will be too late." So I took it, and it relaxed me so much that I was able to fully enjoy the last phase of delivery, and I really think it sped up the process at that point (because I did it further along), just like my doctor said it would. Anyway, I initially wanted to try for a natural birth, but it wasn't for judgy reasons like Miranda Kerr, and it just wasn't for me. Oddly enough, Amber has decided that she only really wants a natural birth for "bragging rights," and she plans on exercising these rights in the future whenever Wiz complains about being in pain. Is this a joke, or is this an actual thing that some women do?
Amber plan for the birth: "I'm so ready. I've decided that I'm going to have an all-natural water birth. No medicine. I want those bragging rights. The next time Wiz has a stomach ache or anything, I'll say, "I popped out a baby all-natural.'"

Wiz's response: "The most important thing is knowing that she is there and I have to tend to my babies… I gotta go just as hard taking care of my baby and making sure she's all right."
[From XXL]
Wiz has wisely decided not to comment upon Amber's desire for "bragging rights," and maybe she's just teasing him. That could be part of their relationship dynamic, but it seems like an awfully bizarre reason to go for a natural birth. All that pain … just so you can use it against your man? Sounds like trouble.
Off-topic: I've never noticed before that Amber's has an arm tattoo that reads, "The world is a vampire." Is she a huge Smashing Pumpkins fan or what?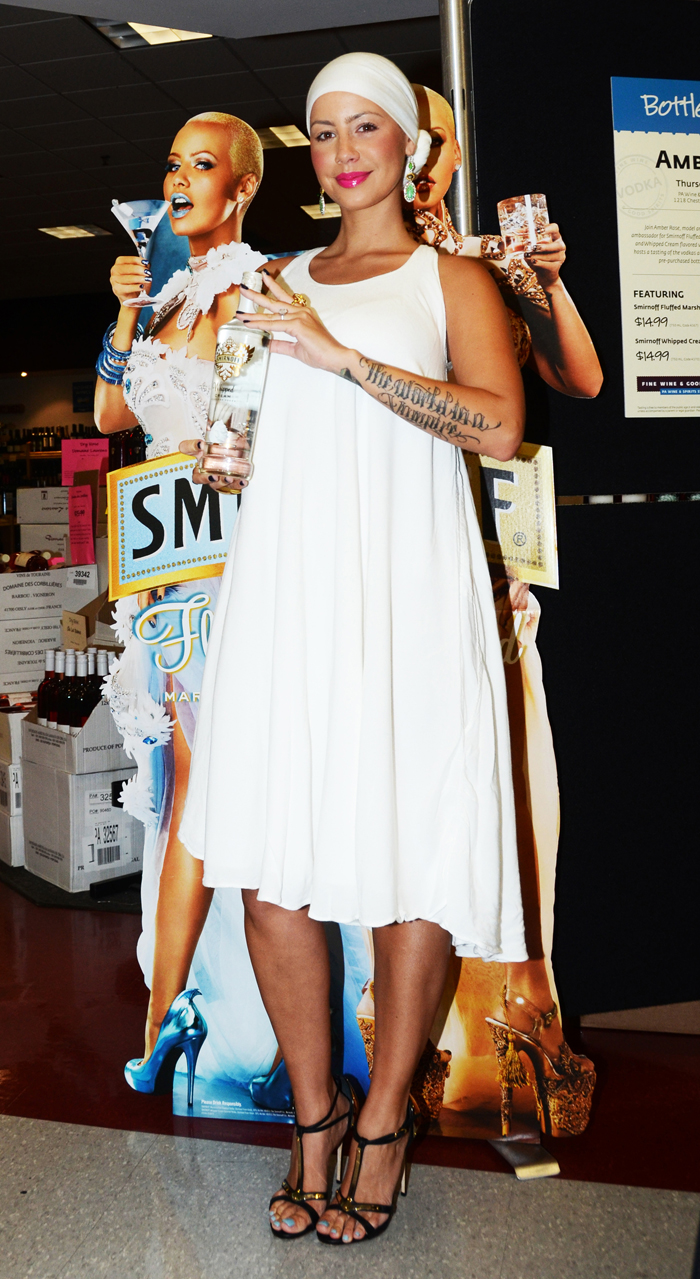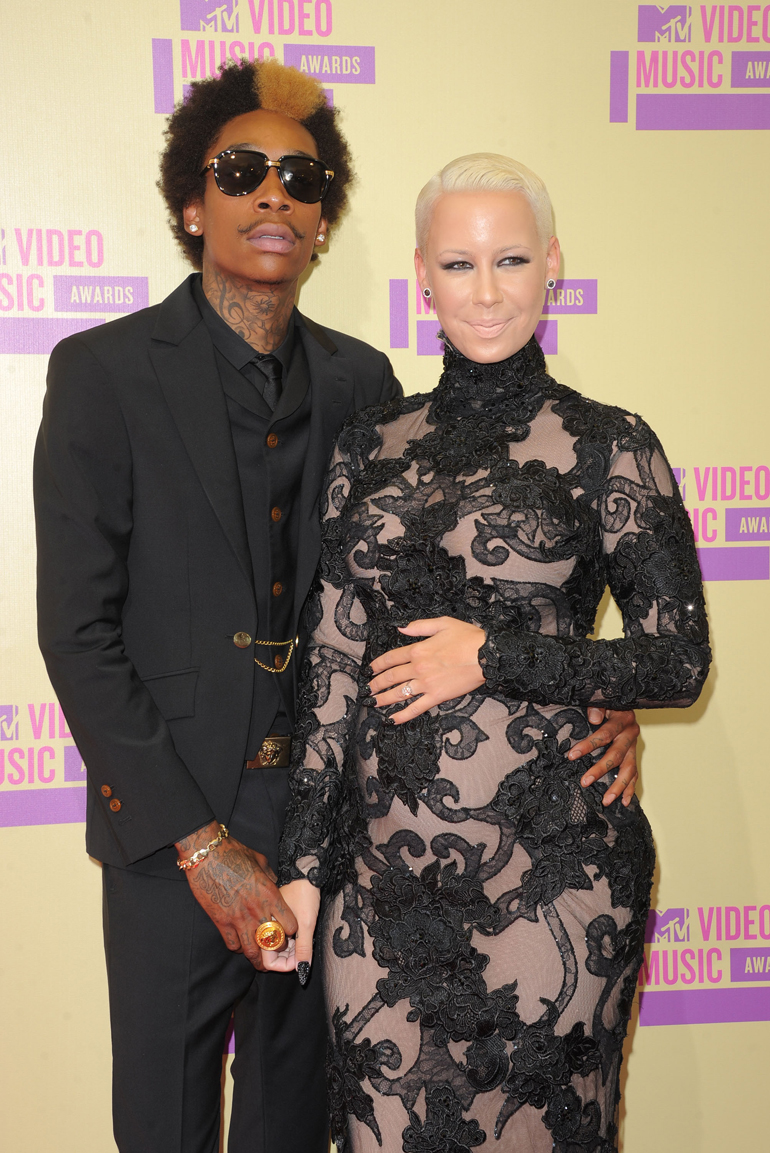 Photos courtesy of XXL and WENN