Amber Tamblyn and David Cross got together in 2008, by most accounts. At the time, Amber was 24 years old and David was 44. Now she's 29 years old and he's 48. And they just got married. This is surprisingly NOT sudden. They announced their engagement back in August of last year, and less than a year ago, CB wrote about David and Amber claiming that their wedding was going to happen "soon". So… they actually did this the old-fashioned way. They dated for about three years, they were engaged for a little more than a year, and they had a nice wedding. So why does it not feel very traditional? Why does it feel slightly weird? Oh, right. The age difference.
Another Sisterhood of the Traveling Pants star is off the market! Actress Amber Tamblyn, 29, married actor David Cross, 48, on Saturday, his rep confirms to Us Weekly. Filmmaker/director Lance Bangs shared an Instagram photo of the newlyweds dancing at their ceremony on Saturday.

"Yo La Tengo playing Superchunk, Mission of Burma, and Pixies covers at David and Amber's wedding," Bangs, 40, captioned his shot. In the photo, Tamblyn wraps her arms around her husband while slow dancing.

The longtime couple confirmed their engagement to Us in August 2011. This is the first marriage for both Tamblyn and the Arrested Development actor.

Tambyln recently celebrated Blake Lively's wedding with Sisterhood costars America Ferrera, 28 and Alexis Bledel, 30.

The friends traveled to Boone Hall Plantation & Garden in Mount Pleasant, South Carolina on Sept. 9 to watch Lively, 25, tie the knot to Ryan Reynolds, 35.
When they first announced their engagement, my first reaction was "…Him?" I always thought David Cross was gay, and I thought his relationship with Amber was some kind of hipster thing where he was, like, too avant-garde to actually, like, be in a relationship with, like, a dude. But apparently it was the real thing all along. And now they are happily wed. Congrats!
PS… I hope David doesn't get a huge storyline in the return of Arrested Development. Tobias Funke was my least favorite character. Actually, I loved everybody BUT Tobias.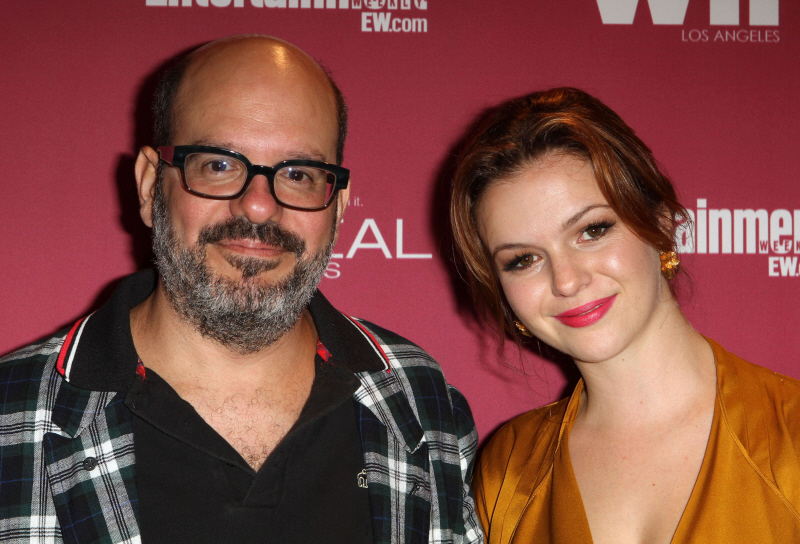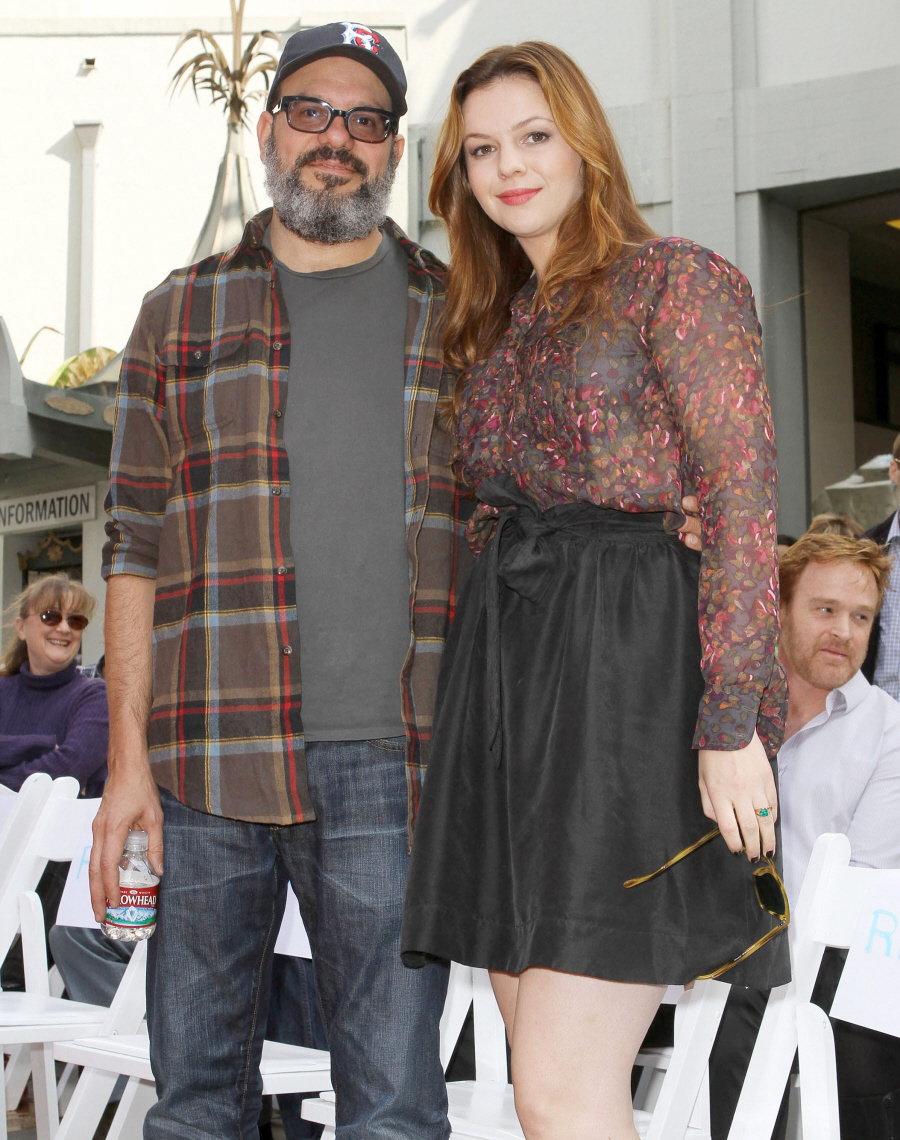 Photos courtesy of WENN.