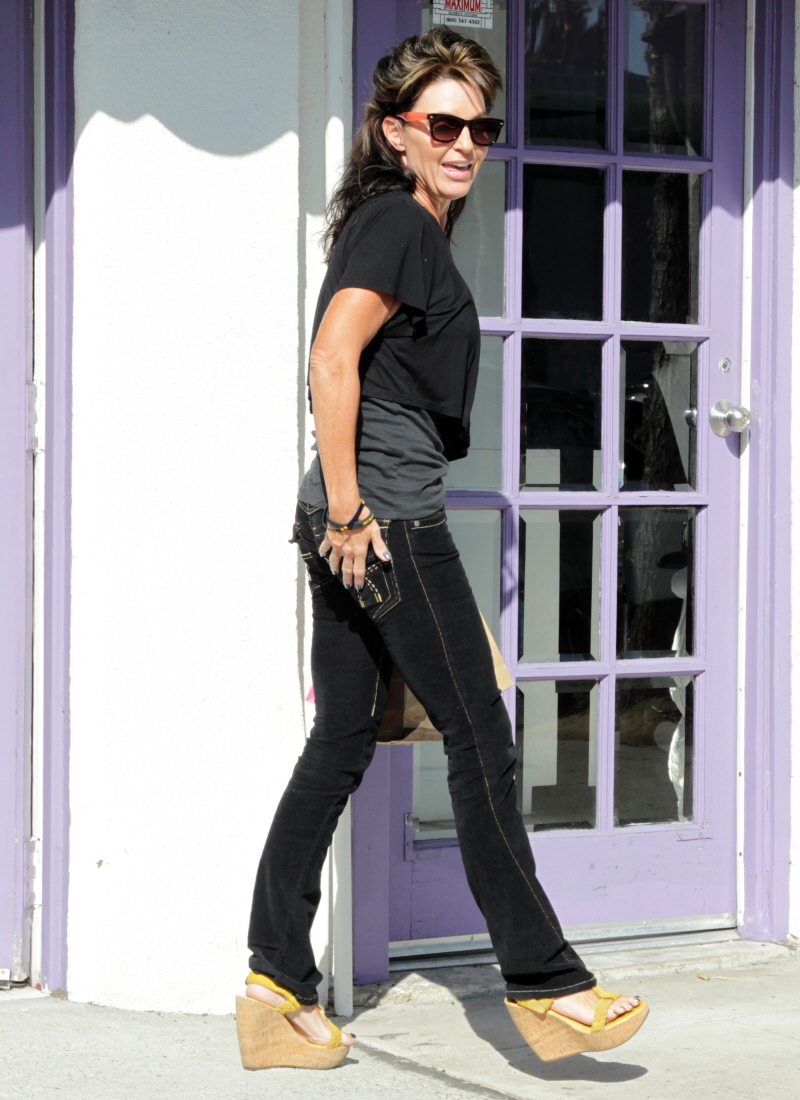 These are some new photos of former governor Sarah Palin and her daughter Willow in Studio City, California on Sunday. I looked through the photos yesterday, but I couldn't work up the courage to really write anything about them. My first reaction was actually "Did Sarah Palin get a really bad makeover?" Despite my disagreements with her politics (and I'm studiously attempting to only discuss the superficial here, so play along), I consider Palin an attractive woman, but whatever is going on in these photos is not good. Those highlights look awful. Her clothes look… cheap. And dear God, she's lost a lot of weight, right? She always had a nice figure. Maybe it's just the combination of slim-cut jeans and those horrible wedges? She just seems drastically slimmer in these photos, thinner than I've ever seen her. What's going on with her?
I'm assuming Sarah Palin and Willow were in California to support Bristol, who is on the current season of Dancing With the Stars. This photo agency, Fame/Flynet, must have followed Palin around the whole day, because they detail her movements precisely: "Former Governor Sarah Palin spent the day with her daughter Willow in Studio City, California on October 7, 2012. The two stopped in to get facials and manicures at a nail salon, shopped at Kmart and stopped for some lunch at KFC." That sounds like a really good day except for the Kmart shopping. Surely Gov. Palin can make a go of it at Walmart…? And I would think that KFC would be a great way to ruin a manicure.
Incidentally, Bristol Palin recently commented on Julianne Moore's Emmy-winning performance as Sarah Palin in the Emmy-winning HBO movie Game Change. Bristol said, "I don't think she's a good interpreter of my mom. I think my mom's way hotter than that. She doesn't have that accent. It's all kind of silly. My mom's awesome." Far be it from me to tell the Palins their business, but I kind of think they should thank Julianne Moore for bringing some genuine pathos, intelligence, nuance and heart to the "inside story" of the 2008 election. But whatever, it doesn't really matter.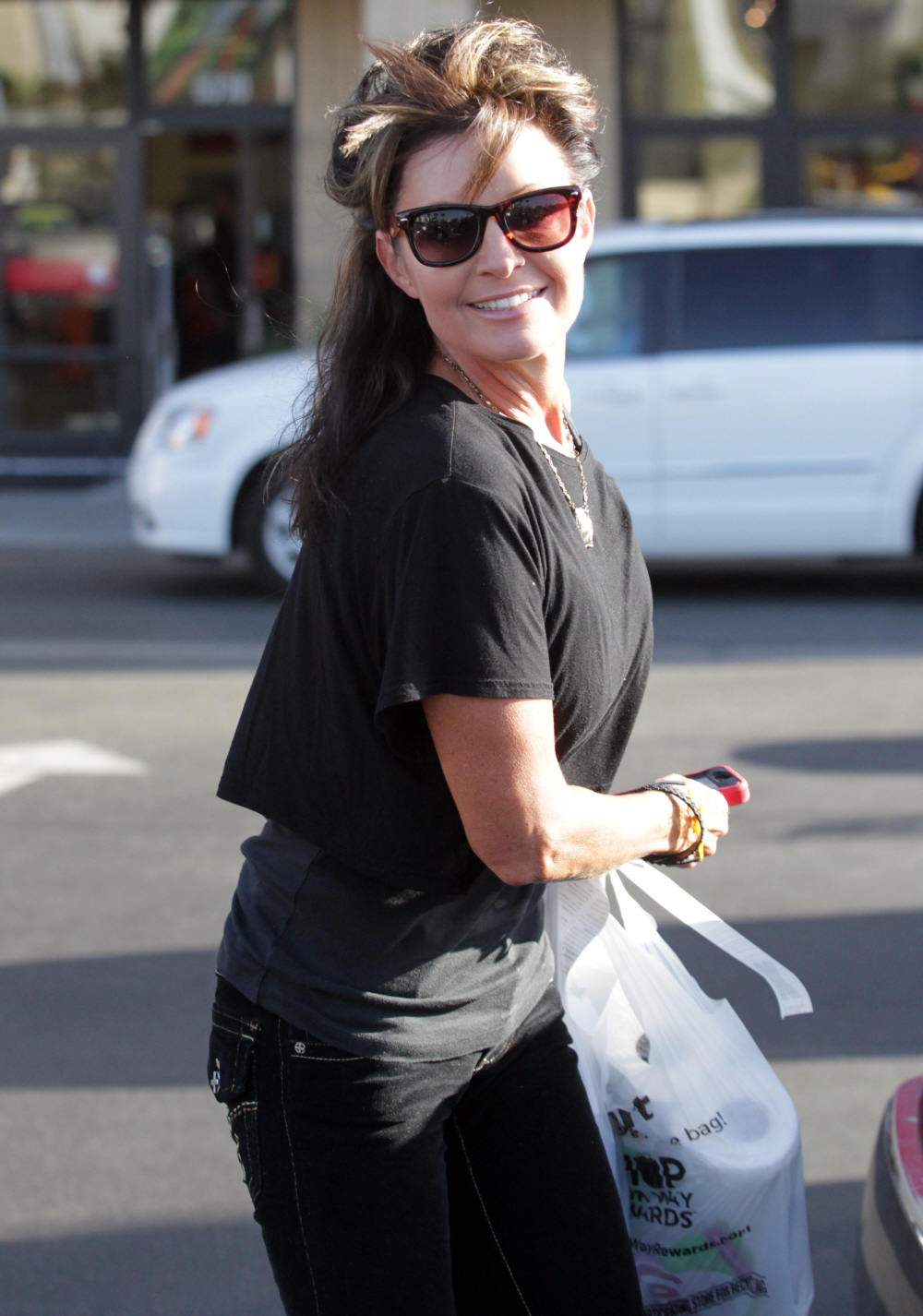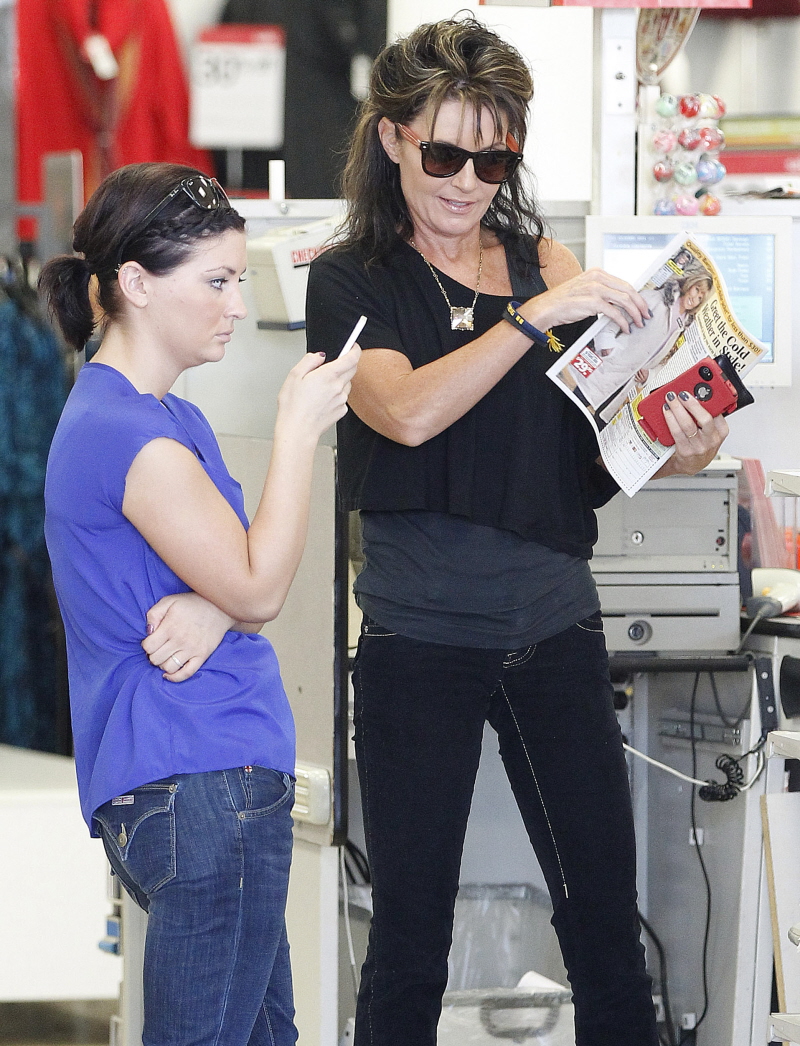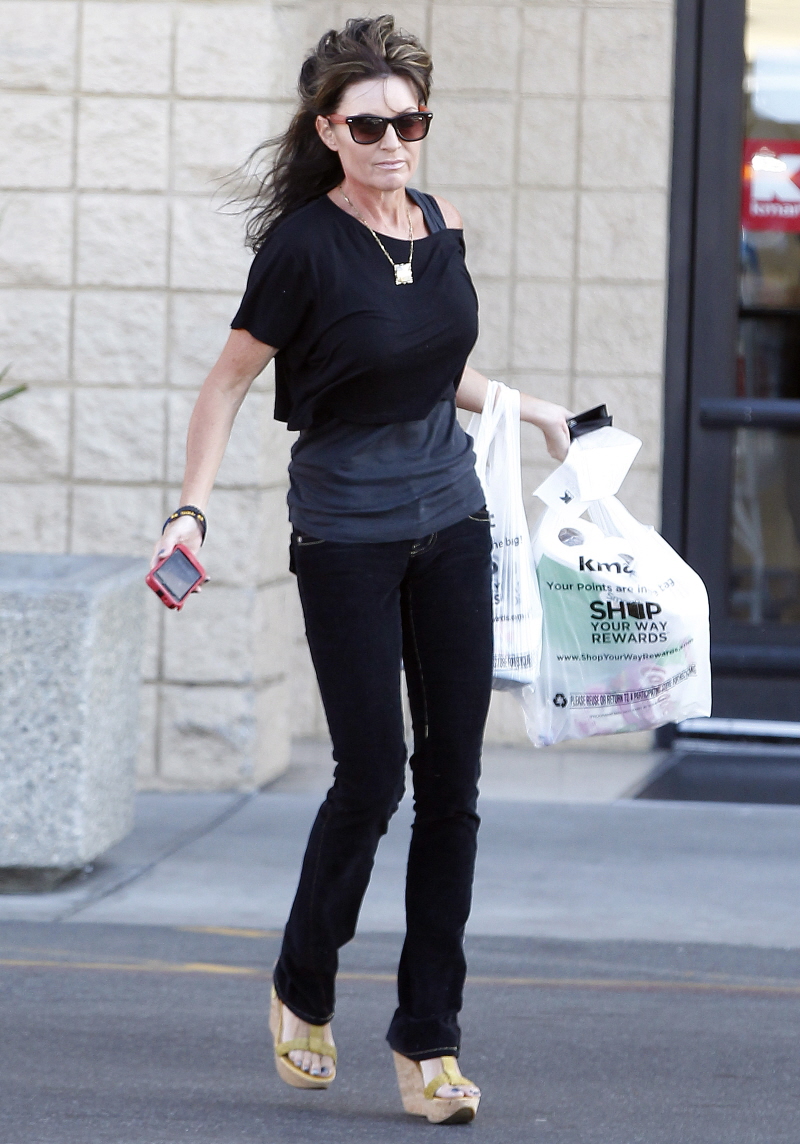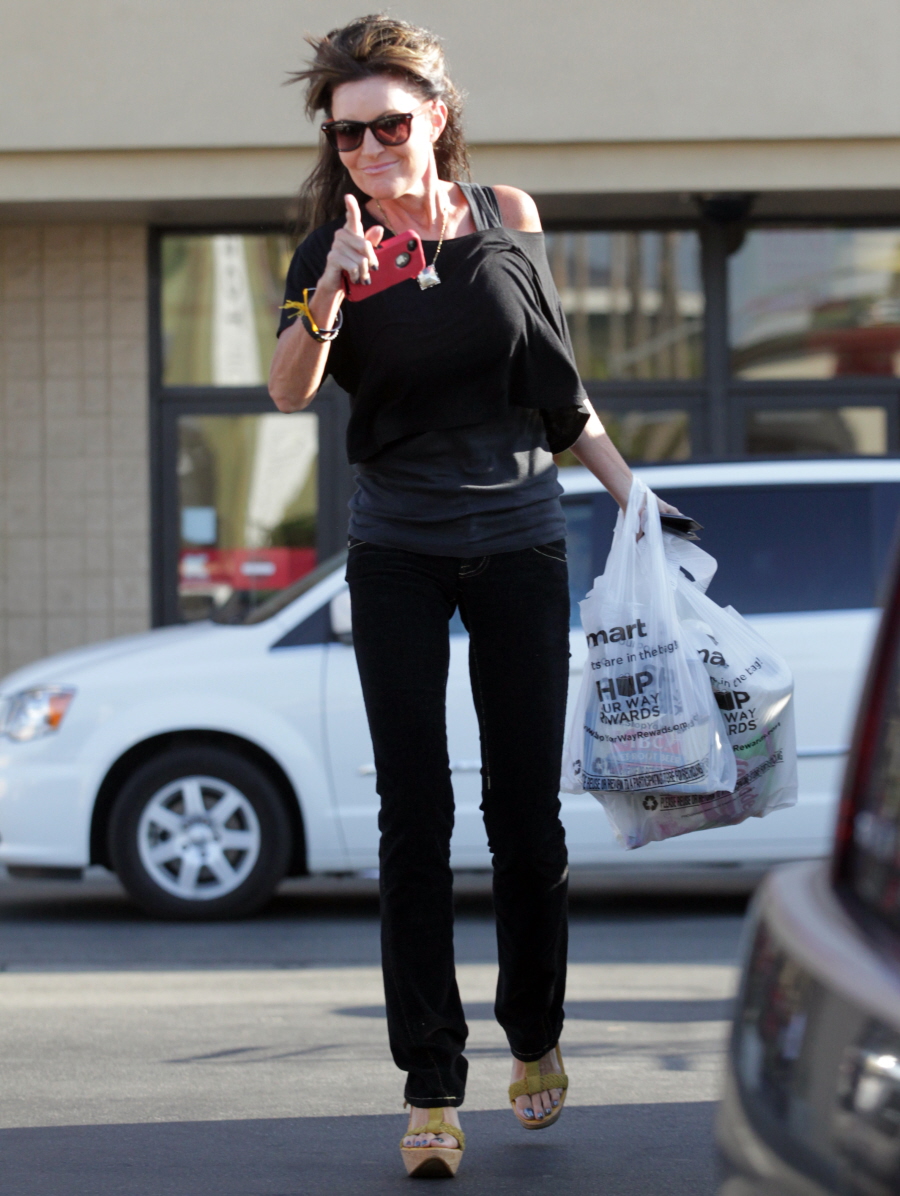 Photos courtesy of Fame/Flynet.