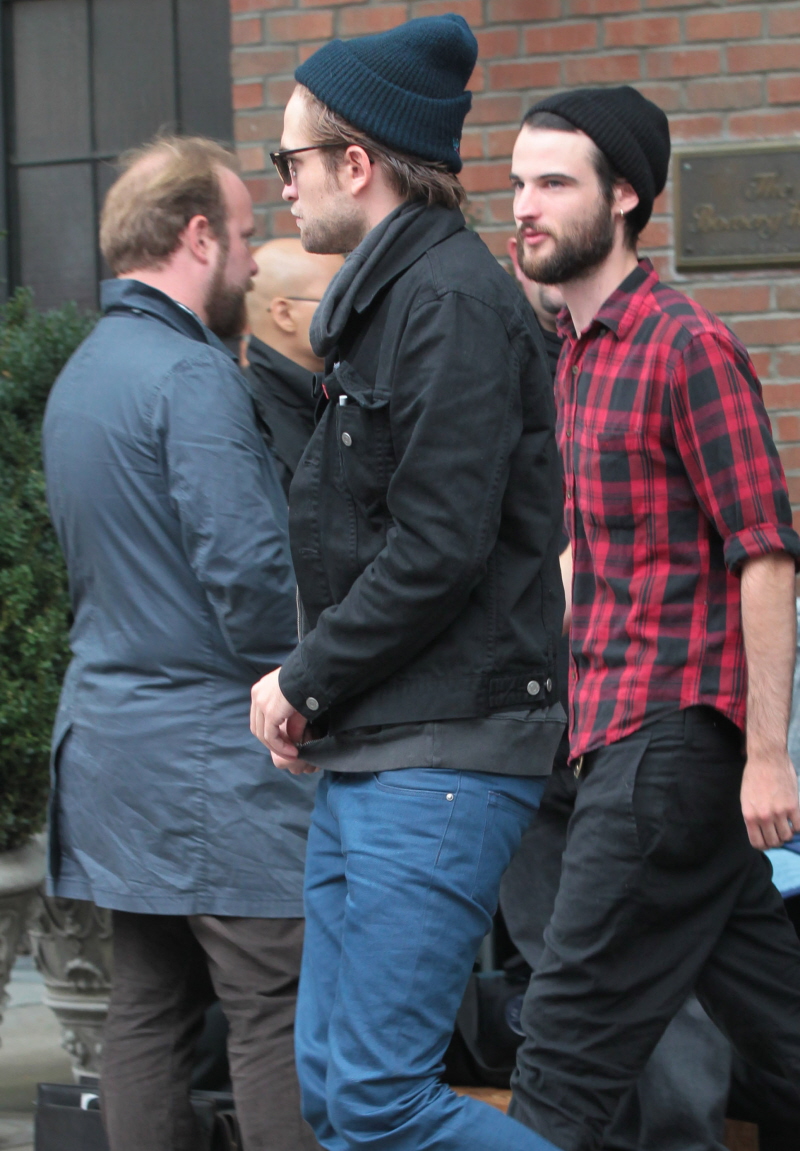 These are some new photos of Robert Pattinson in New York City yesterday. Apparently, Rob has been in New York for a few days, spending time with his friend Tom Sturridge and Tom's baby-mama Sienna Miller. You can even see Tom in these pics – the dark-haired guy with the beard. According to Page Six, Sparkles "partied" with Sienna and Tom on Friday night at the Monkey Bar and the Electric Room. This was the day before Sienna appeared at the Hamptons Film Festival – we had those photos yesterday. I wonder what relationship advice Sienna and Tom give to their friend Rob? I can only imagine. Regardless, Summit and Kristen Stewart's media team keep pushing the "Rob and Kristen are back together, for real!" stories in the press. Here's People Mag's most recent story, published last night:
They're back on! Robert Pattinson and Kristen Stewart have gotten back together, several sources confirm to PEOPLE.

The Twilight pair – who play Edward Cullen and Bella Swan – broke up after Stewart admitted in July to having a brief fling with her Snow White and the Huntsman director, Rupert Sanders.

After some time apart, Stewart, 22, and Pattinson, 26, met up in Los Angeles over the weekend of Sept. 15 in L.A., and began spending more and more time together.

Now they are officially a couple again. And Pattinson has decided not to sell the L.A. home that he and Stewart shared, according to a source.

The couple are scheduled to make their first red carpet appearance since the split later this month while promoting The Twilight Saga: Breaking Dawn – Part 2.

Though they are together again, currently the pair are on opposite sides of the country. On Monday, Pattinson was spotted bundled up in a hat and warm jacket as he strolled through the streets of New York City. Meanwhile, Stewart spent Sunday night – dressed in shorts for the balmy L.A. weather – taking in a Florence + The Machine concert at the Hollywood Bowl with her dad.
Sigh. I feel like a broken record with all of the conspiracy theories, but I really don't understand how "letting People Magazine know that you're officially back together with the boyfriend you cheated on" is somehow the height of authenticity and awkwardness, two of Kristen's operating principles. This is not awkward. This is not authentic. This is not hardcore. This is your publicist calling People Magazine and saying, "Run a story about how Kristen and Rob are back together, so much so that he's not even going to sell the home which a few months ago he couldn't even return to because of all of the crappy memories." How is that not coldly and efficiently exploiting Rob?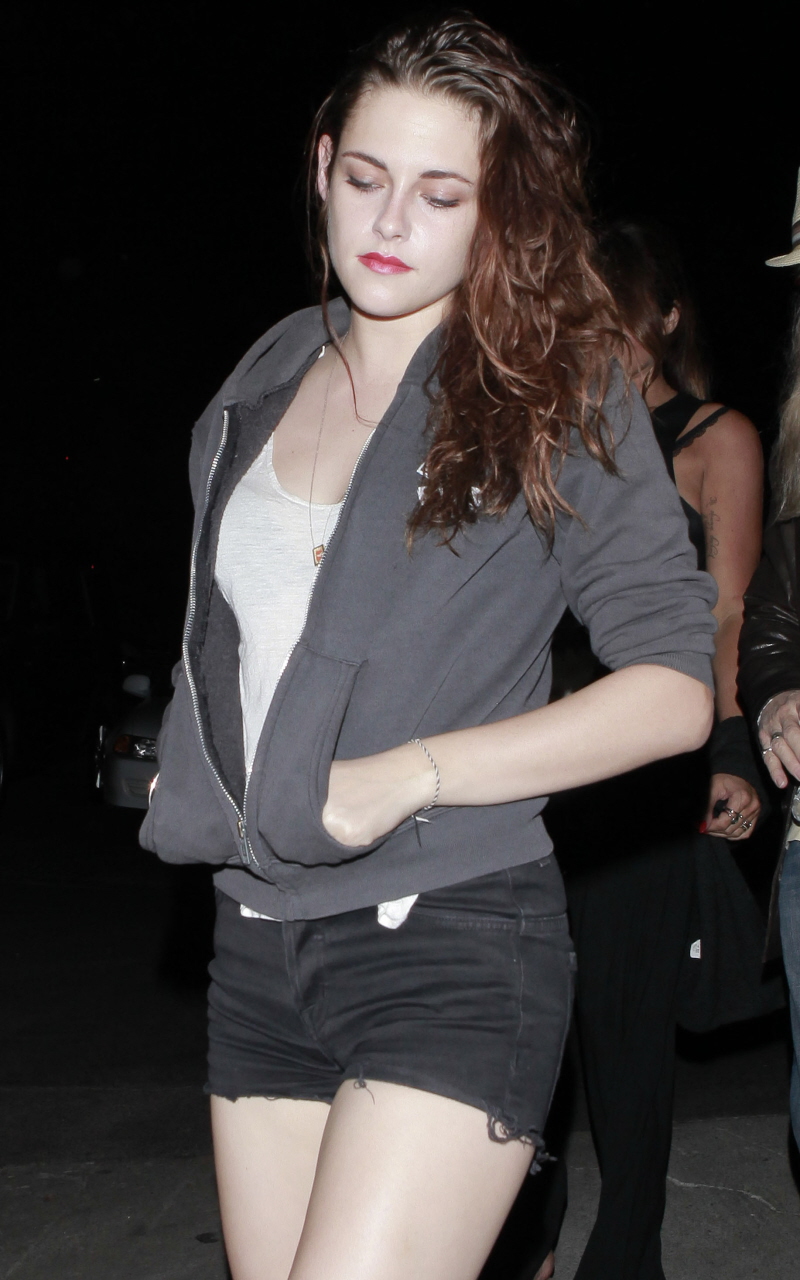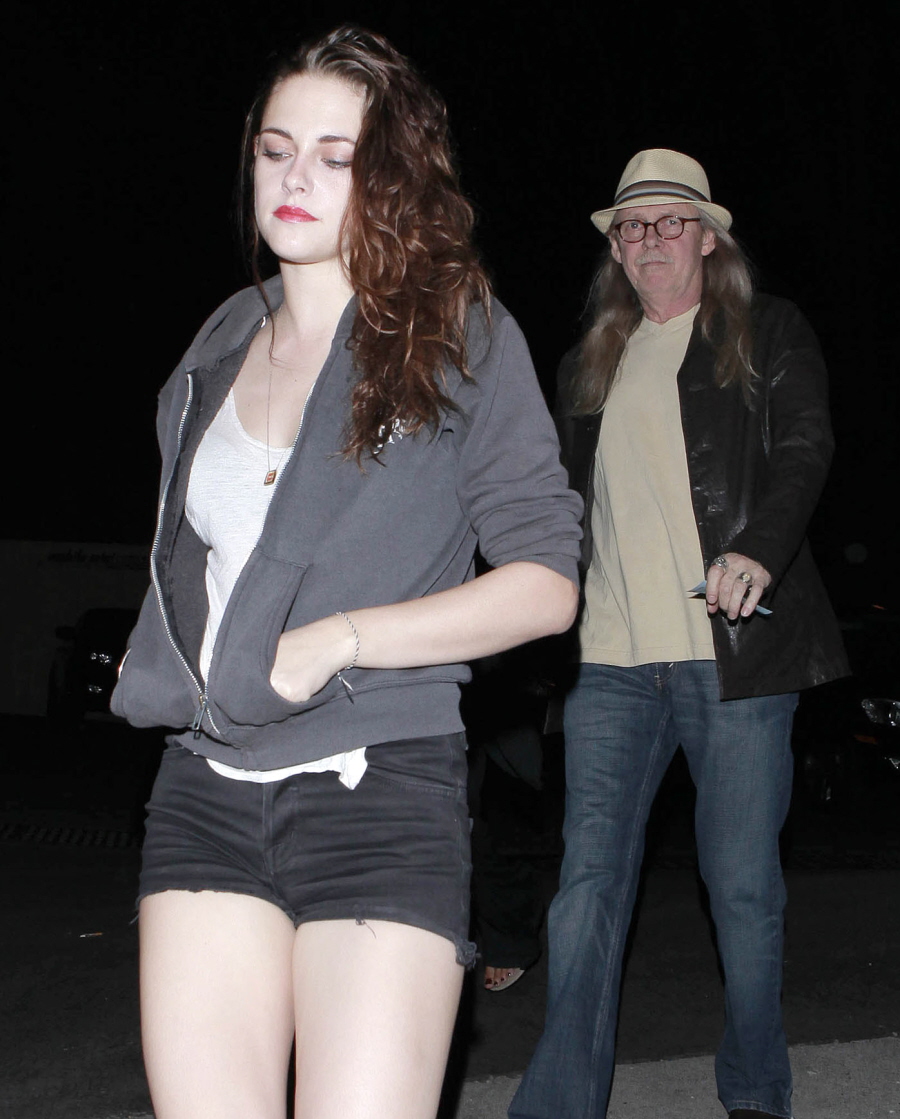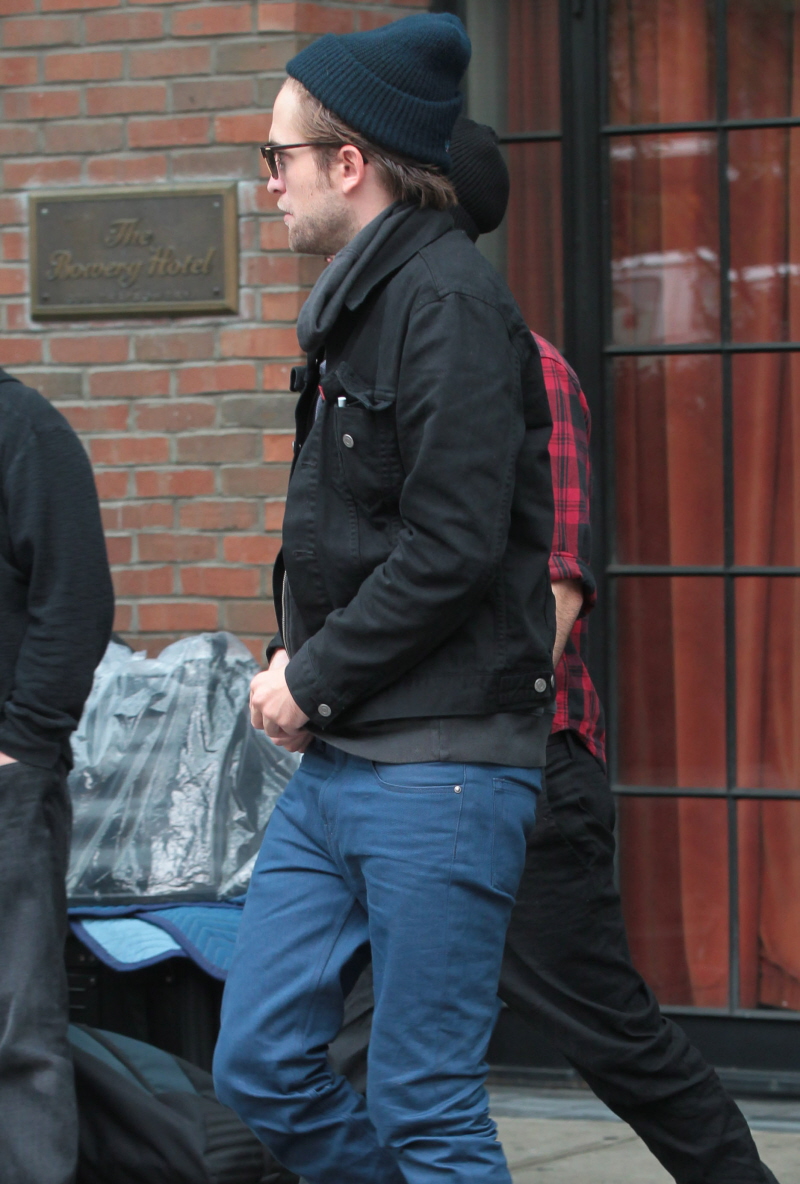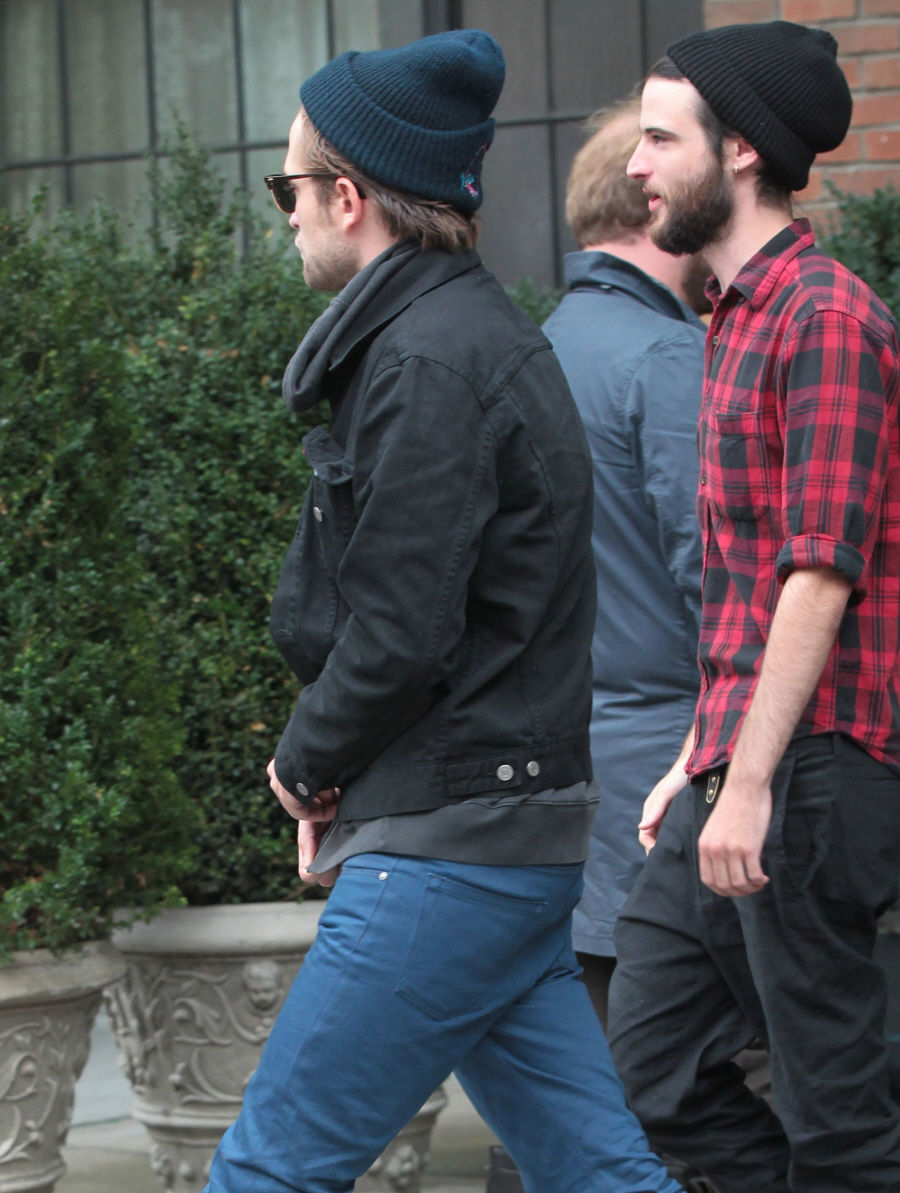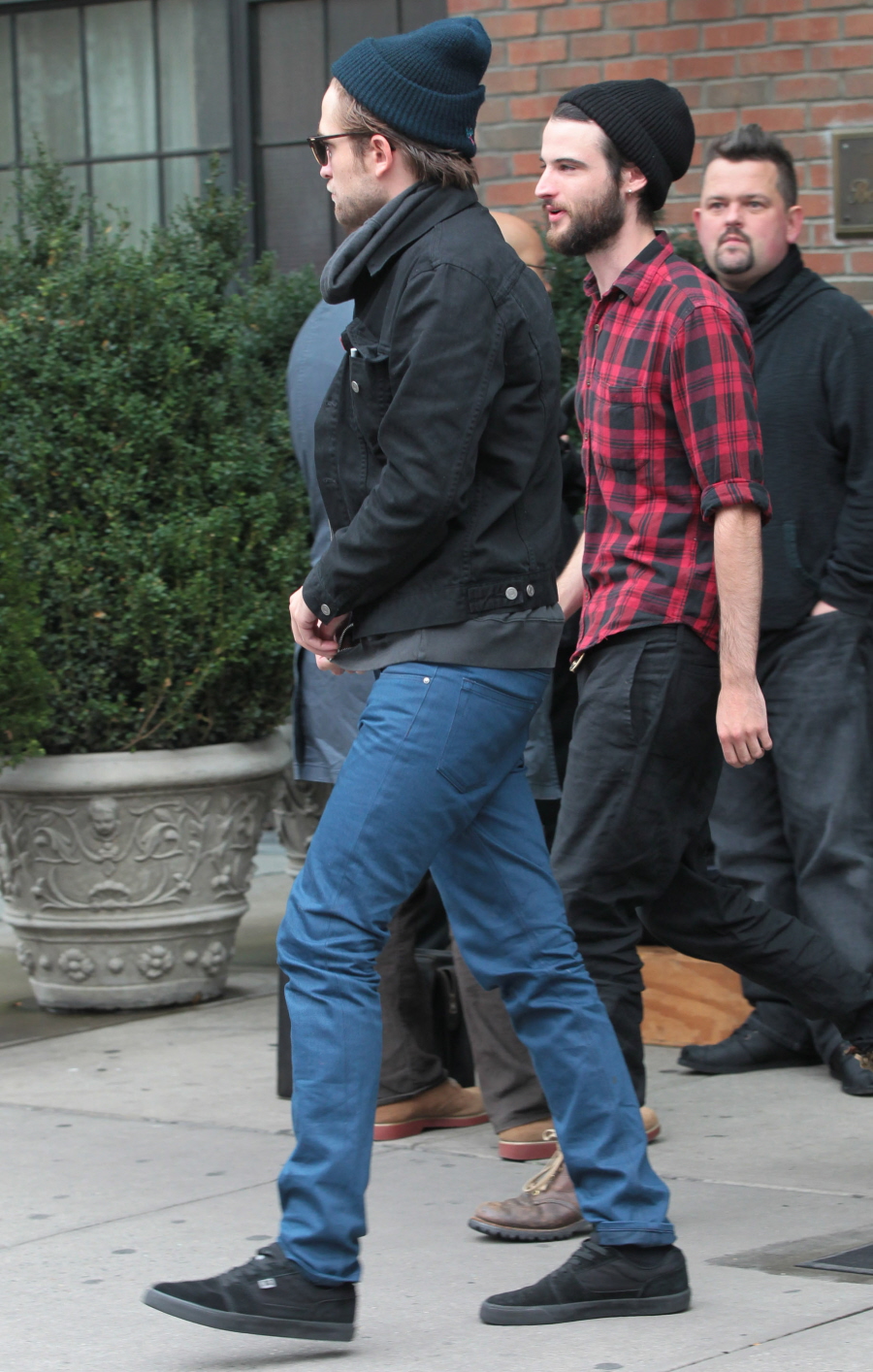 Photos courtesy of Fame/Flynet.