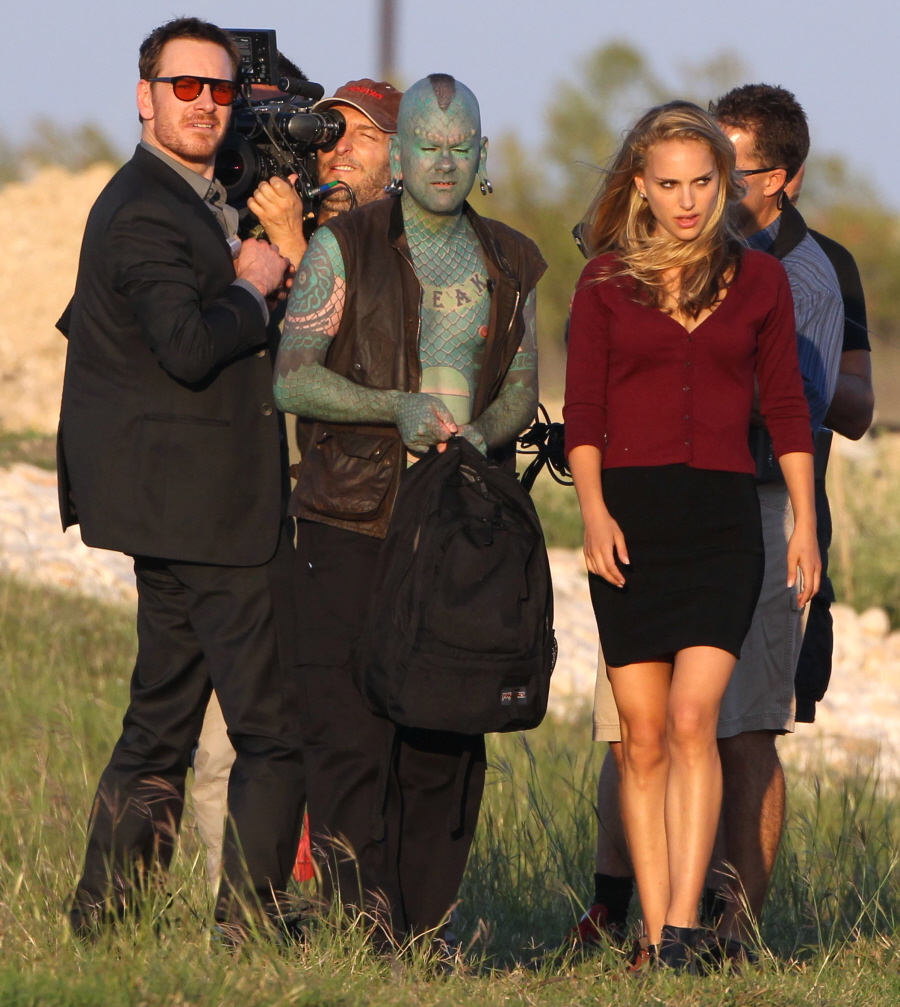 I really don't want to talk about Natalie Portman. I was going to skip over these photos entirely because they were just labeled "Natalie Portman on the set in Austin, Texas." But my biscuit gave me a little nudge and whispered, "Michael Fassbender might be in those photos, you know." I got the tip a few days ago that Fassbender was in Texas, somewhat undercover, having signed on to Terrence Malick's new, untitled film at the last minute. This is the same film where Natalie Portman is a blonde, and where she's wearing kind of trashy clothes. Well, Fassbender is in these photos. And he's making out with Natalie. UGH.
I guess he's done filming The Counselor with Ridley Scott? Probably. And Fassy wasn't attached to this Malick project either – he literally must have gotten the call, like, last week. This film also includes (for now) Christian Bale, Cate Blanchett, Ryan Gosling, Rooney Mara and Holly Hunter. But who knows who will make it to the final cut, you know? Malick is famous for cutting actors out of his films. All I know about the plot is that it involves "intersecting love stories". Maybe Fassy will end up with Ryan Gosling?! Here's hoping. Oh, there's a photo of them shooting a scene together too!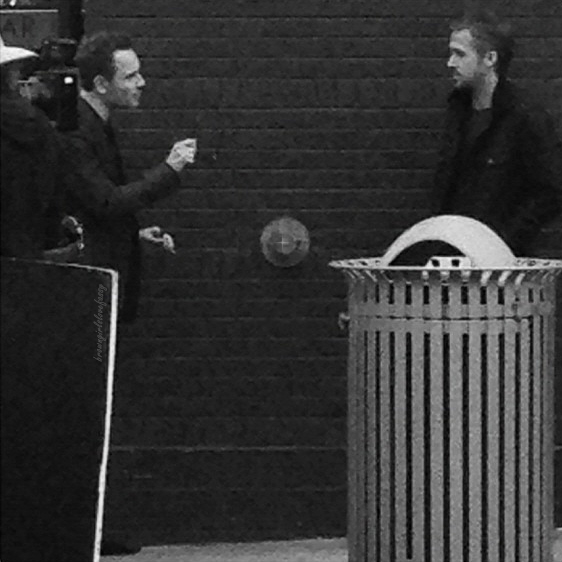 GOSBENDER!!!!!!!!!!!!!!
Nice. Anyway, enjoy the Fassy. I kind of want to scream at Natalie – "GET. OFF. MY. BOYFRIEND."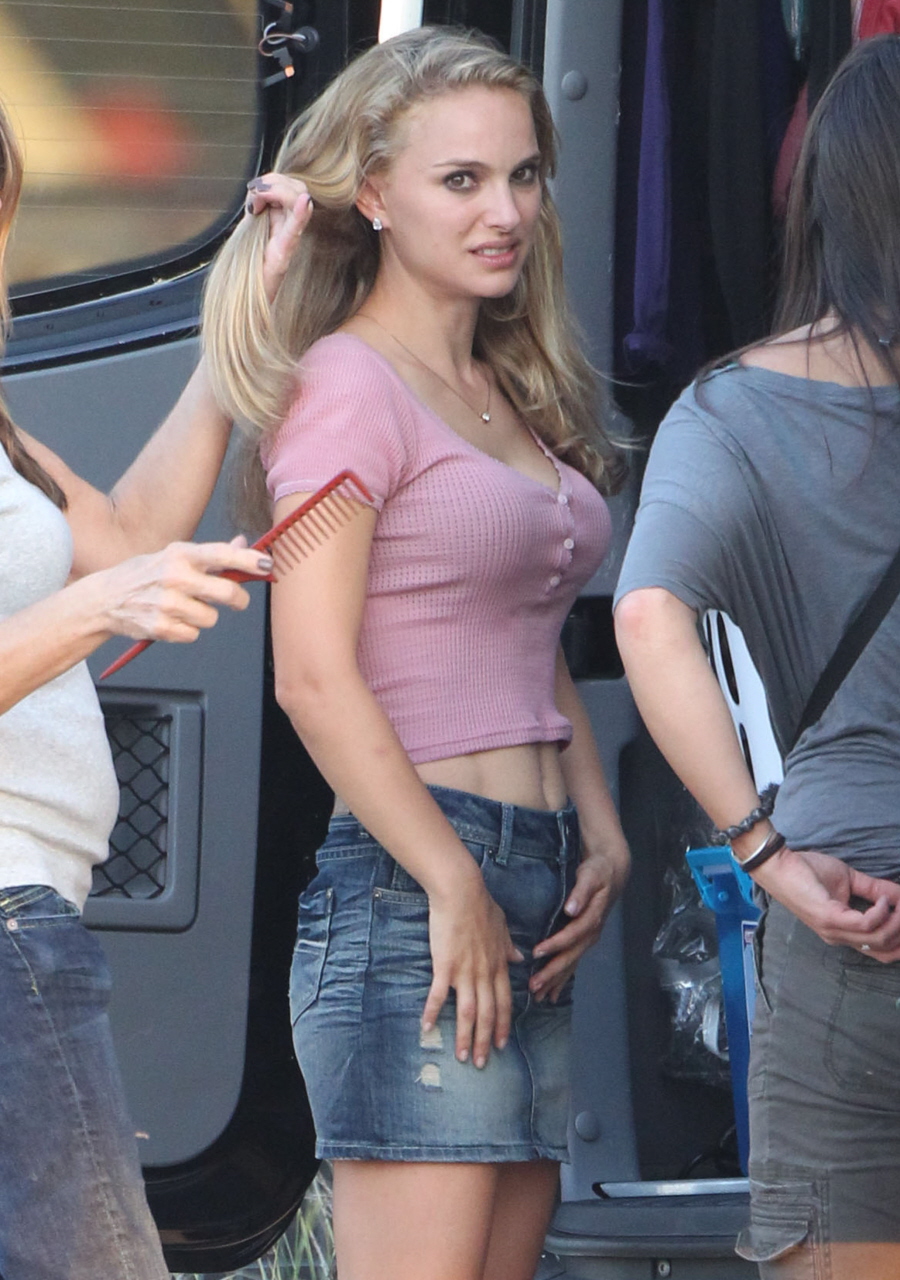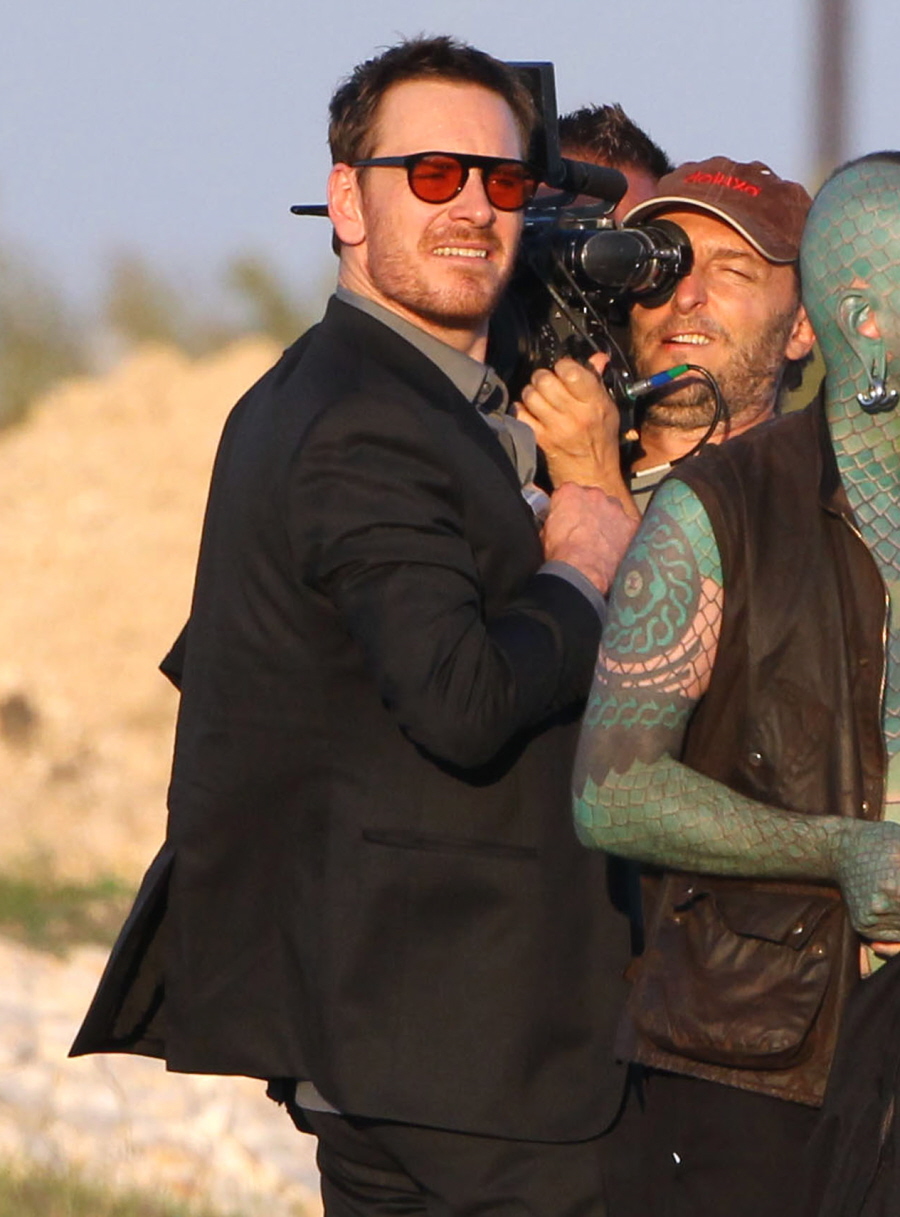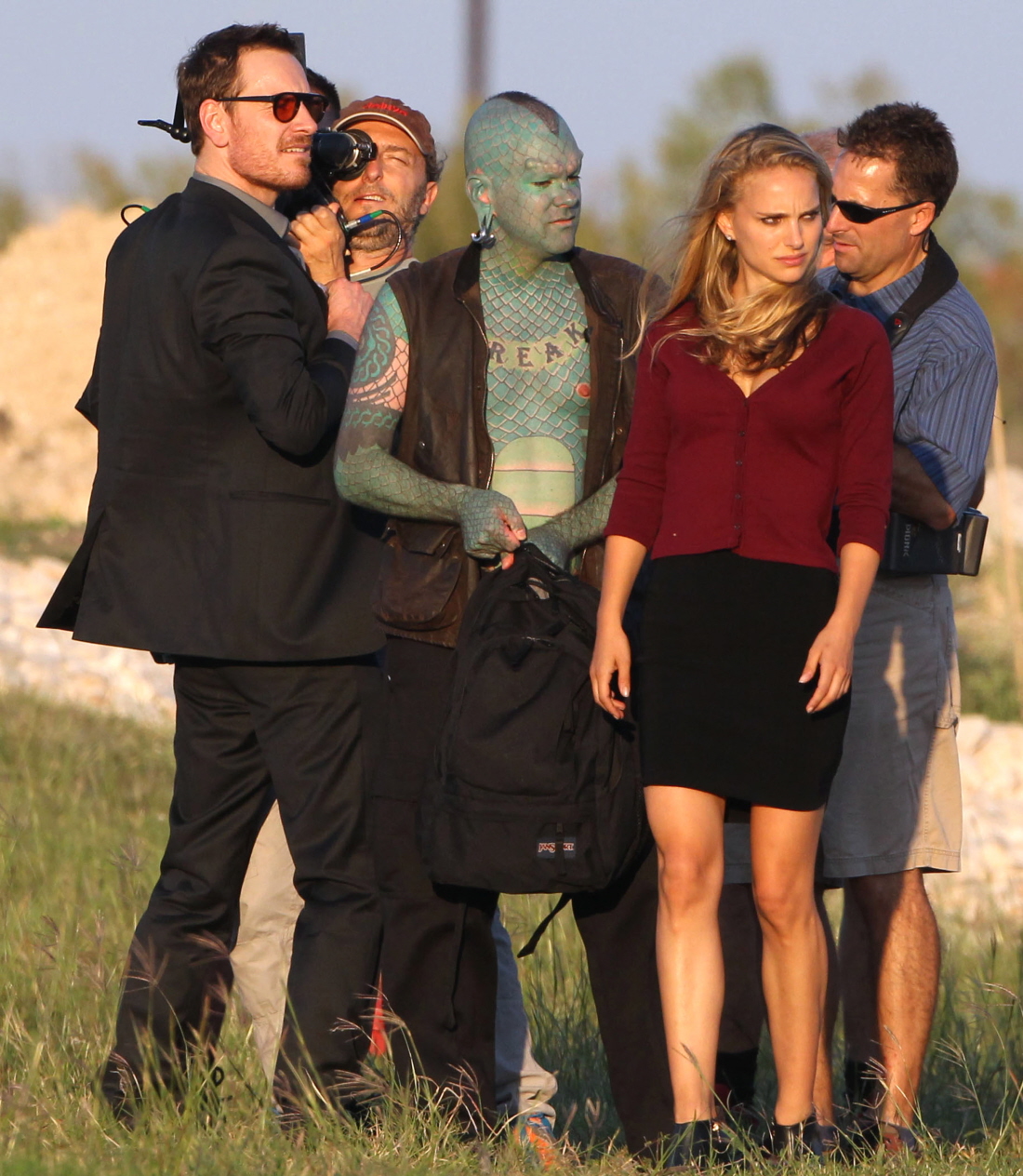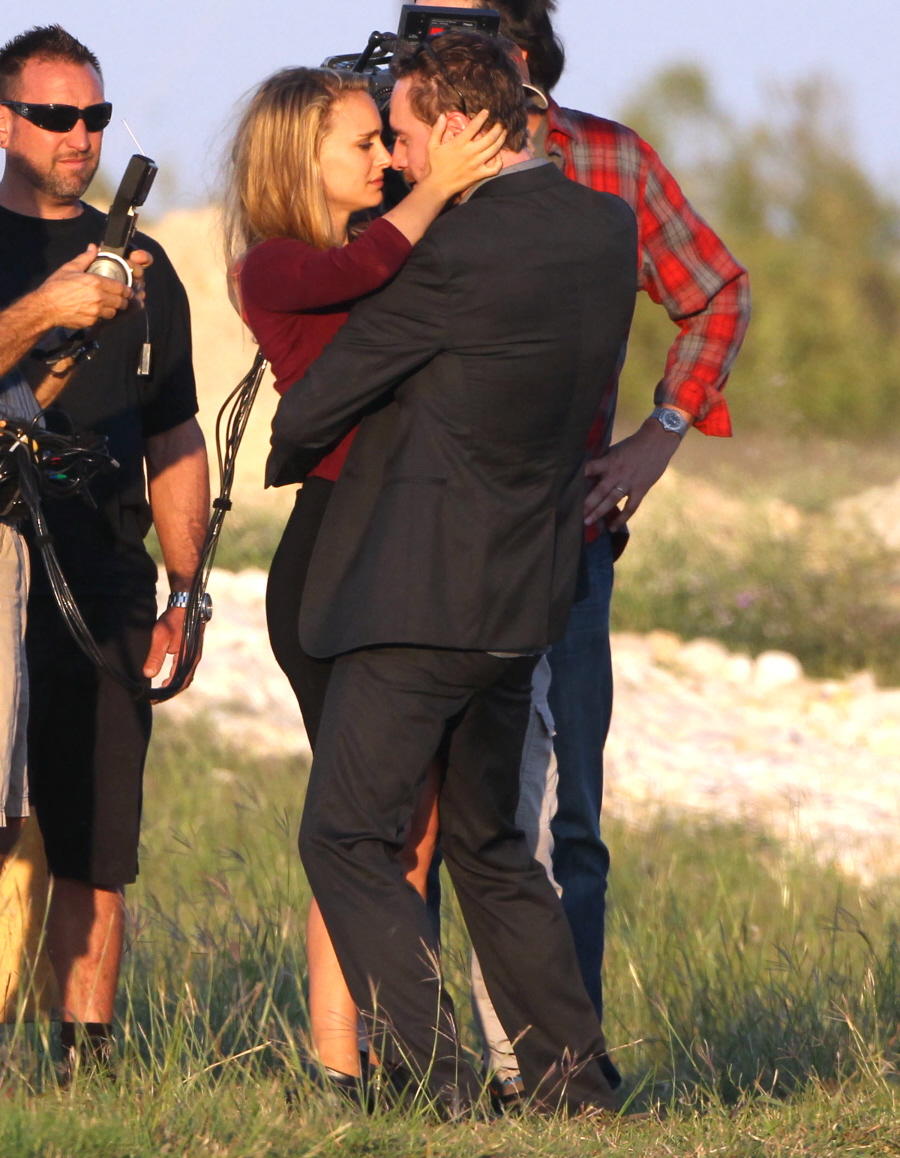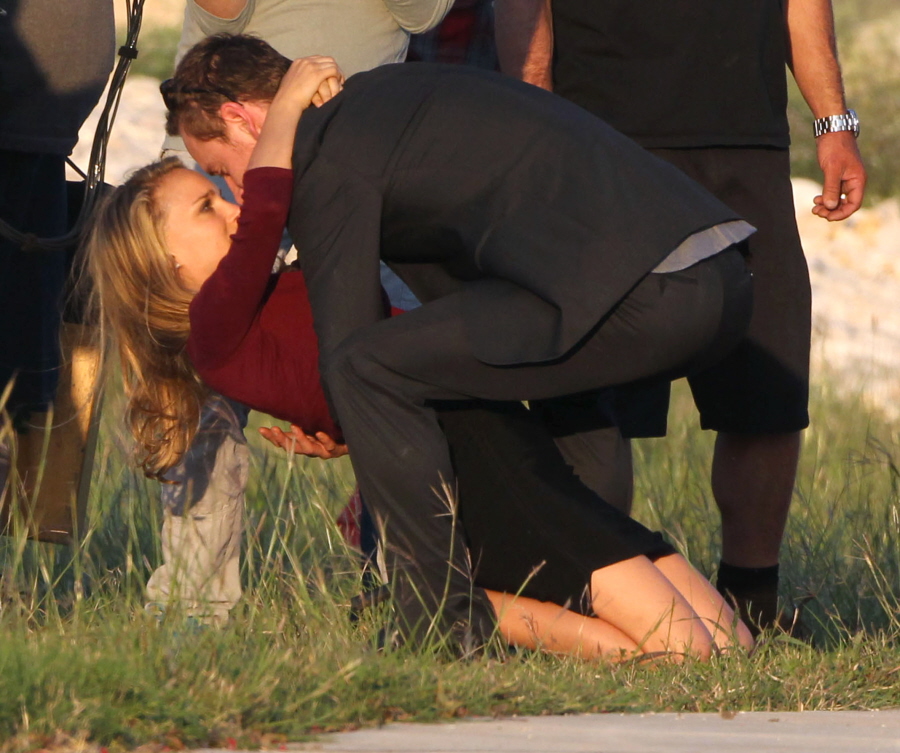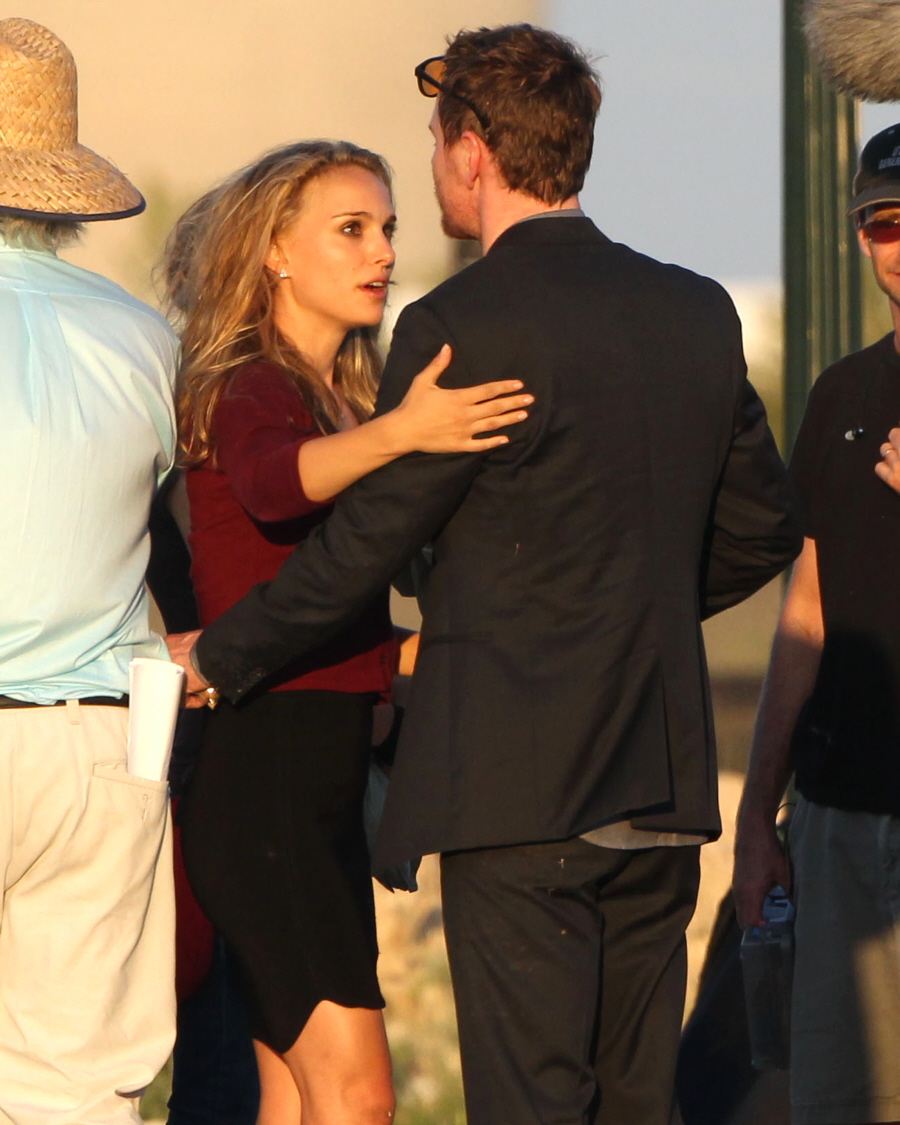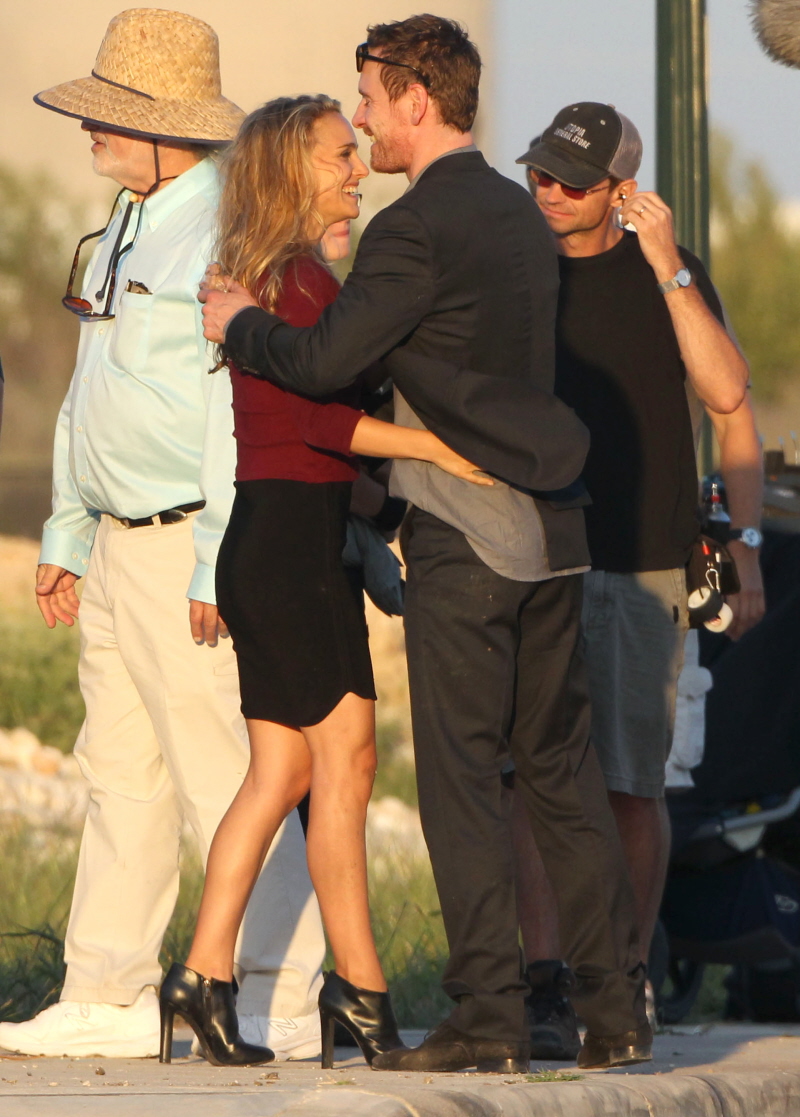 Photos courtesy of Fame/Flynet.