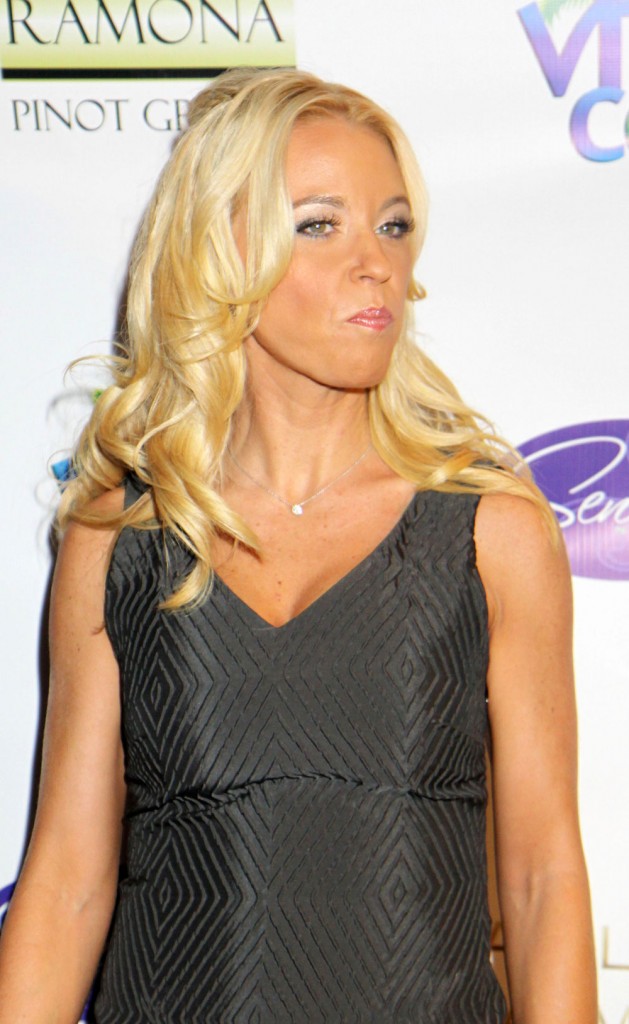 We've heard stories recently that Kate Gosselin spanked her children with a wooden spoon for minor things when they were just two years old. Kate supposedly admitted this in computer diaries she kept while she was taking notes for her book. A journalist friend of her ex, Jon Gosselin, somehow came onto a computer hard drive he claims he found in the "trash," on which he allegedly found these revealing diary entries. Since he's been unable to sell his reportedly lousy book on Amazon, journalist Robert Hoffman is selling details to the tabloids. He tells the new issue of Star that Kate abused the family's two German Shepherd dogs, wouldn't feed them and forced them to sit in their own filth in their crates. Jon and/or Kate eventually gave the dogs back to the breeder. Of course all this information is coming straight from Jon.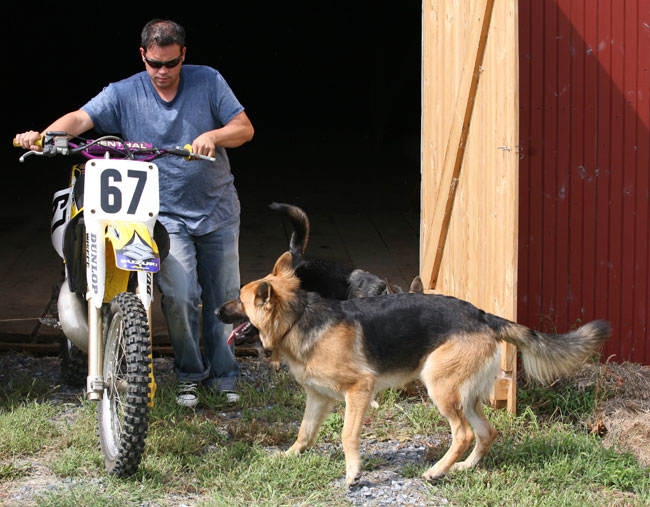 Robert Hoffman, the journalist who became close to Kate's ex, Jon Gosselin tells the new issue of Star magazine that he allegedly witnessed Kate's appalling behavior to the German shepherds, Nala and Shoka, that the family kept as pets but eventually gave away.

"Kate left the family dogs in their cages behind the house for hours on end with no food," says Hoffman, who authored the controversial book Kate Gosselin: How She Fooled the World.

When Jon and Kate first split up, they would take turns staying at the house with the children, and Hoffman claims that Jon told him that when he would show up after being away for a few days, he'd find the starving dogs living in filth.

"She never cleaned the cages," says Hoffman. "Jon would return to find them filled with urine, poop and puke. I saw vomit in them."

Kate not only allegedly let the poor animals live in horrendous conditions, according to Hoffman, she also hit them. "She would knock them over the head and yell," claims Hoffman. "The abuse caused Nala to become very resistant to Kate, so that any time she came around, Nala growled. After a while, Kate began to fear she'd be attacked, so she sent the dog back to the breeder."

The Gosselin matriarch was also reportedly very careless about leaving stuff that the dogs shouldn't eat lying around, including some plastic Easter eggs that the animals apparently couldn't resist.

"There was an entire bag of them in the garbage," Hoffman says. "Shoka was up to his waist inside of it." After one piece of plastic too many, the poor pooch reportedly had to be rushed to the vet's office for an emergency visit.

Hoffman claims that Kate never wanted dogs, but supposedly agreed to get them solely for the sake of better ratings for the family's show. "The kids had been begging for pets for years but Kate was adamantly against it, until the show needed content for an episode," Hoffman writes. "She was only nice to the dogs for the camera. As soon as filming was done, she never wanted anything to do with them. She'd tell Jon, 'They're yours… I'm not taking care of them.'"

For more exclusive details about the alleged shocking way Kate treated the defenseless family dogs pick up the latest issue of Star magazine on newsstands Thursday.
If this is true, and I don't doubt it, it's despicable to abuse animals and to not to give them food and regular exercise. But – the original story was that Jon sent the dogs back to the breeder, not Kate. We covered this story back when it happened in the fall of 2009, and at that time a "source" aka Kate Gosselin, told Radar (which is paraphrasing here) that "The dogs have always been Jon's and while Kate was willing to do whatever she had to she simply can't handle them and Jon didn't make any other arrangements for them to be taken care of. He now lives in an apartment in New York City and never considered getting a place where he could keep his dogs." So Jon went off to NY City with the daughter of his wife's plastic surgeon (here's how that turned out) and didn't take the dogs with him, and Kate was pissed and took it out on some gentle innocent creatures. Still despicable and awful, but it's not like Jon couldn't have kept his German Shepherds if he wanted to.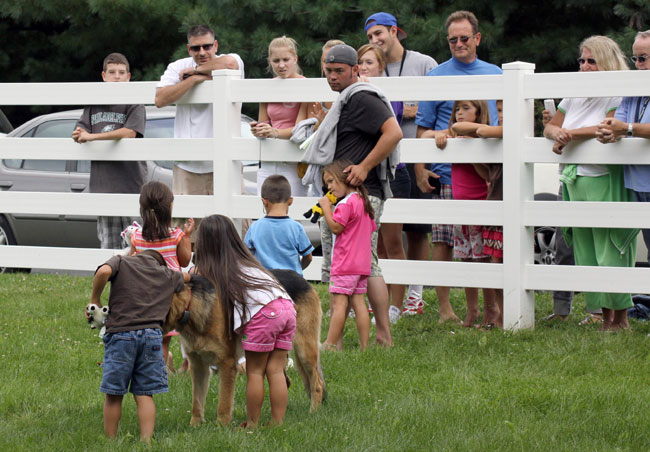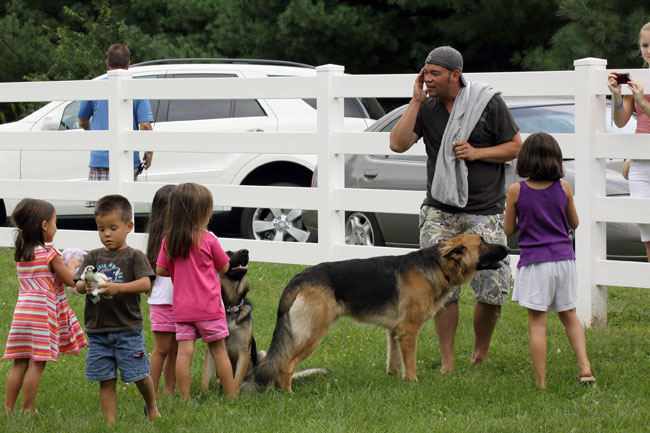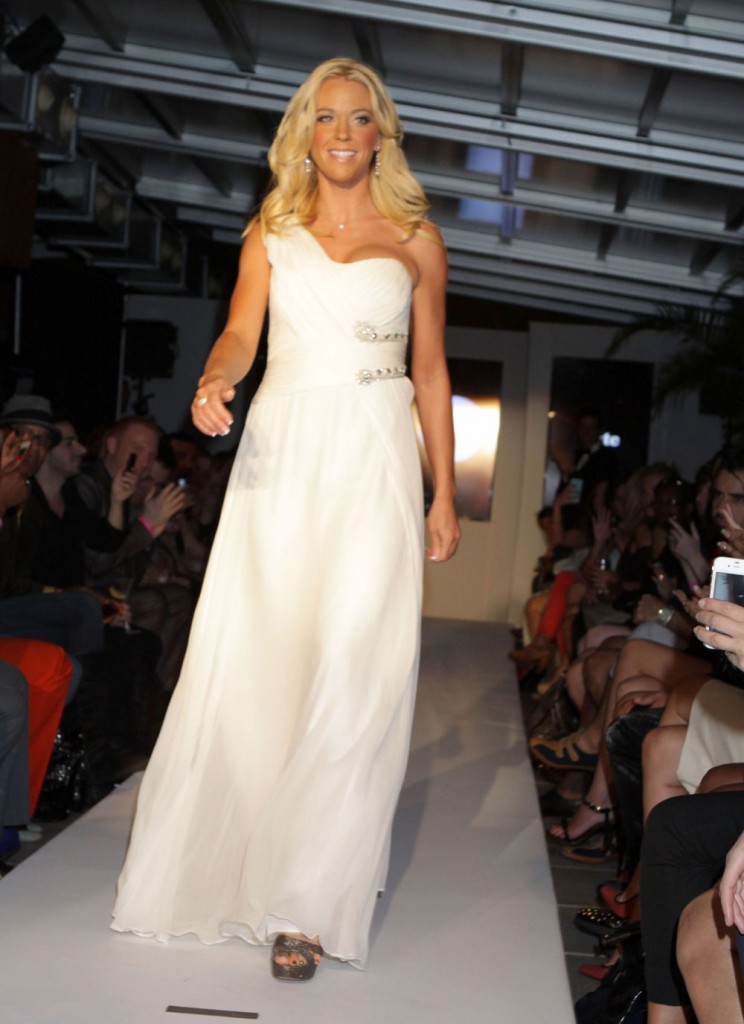 Jon Gosselin, his kids and his dogs are shown out on 9/15/09 and 9/7/09. Credit: INFPhoto.com. Photos of Kate from 9/13/12. Credit: FameFlynet