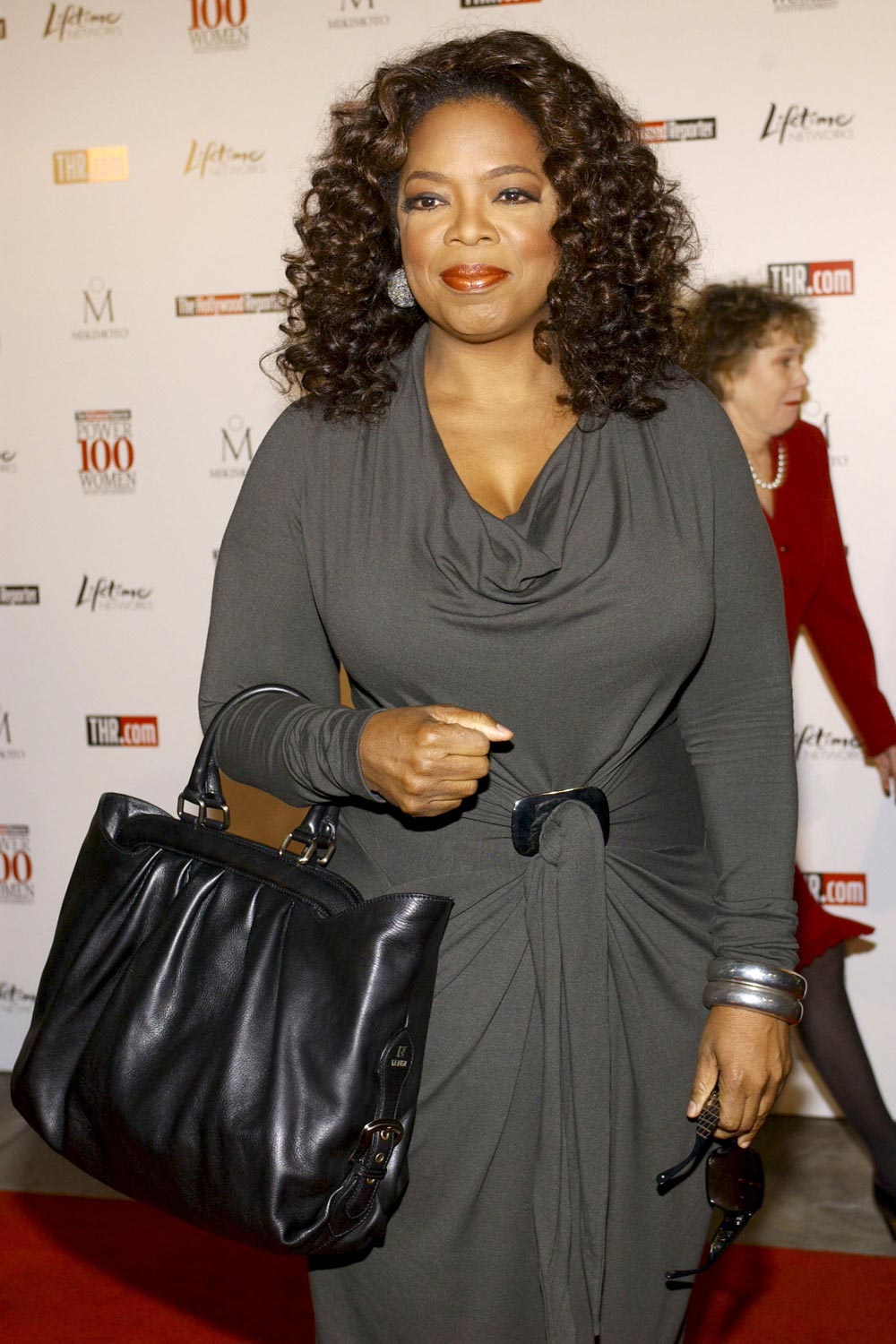 You can tell that talk show queen Oprah Winfrey has lost some weight. She's been making appearances at plenty of events this month and is said to be trying to shed pounds in time for Obama's inauguration ball at the end of January. Now that Oprah is getting fit again and moving toward her goal she wants to share her struggles with her audience. She discusses it in the upcoming issue of O Magazine and is said to be planning a show which will cover her weight battle to air early next year:
As the media mogul, 54, writes in the January issue of her O magazine hitting newsstands Tuesday (and provided in advance to the Associated Press by Winfrey's Harpo Productions): "I'm embarrassed … I can't believe that after all these years, all the things I know how to do, I'm still talking about my weight. I look at my thinner self and think, 'How did I let this happen again?' "

For starters, the fact that her thyroid was out-of-balance gave her "a fear of working out," she says. "I was so frustrated I started eating whatever I wanted – and that's never good."

Having slimmed down to 160 in 2006, she admits, "Yes, you're adding correctly. That means the dreaded 2-0-0…"

Choosing a gown for the Barack Obama inauguration coming up in January, however, made Winfrey realize her self-image was no longer jibed with the person standing on the scales – though the real low point occurred last April.

"I felt like a fat cow," Winfrey writes of the occasion when she sought to skip out on a Las Vegas show taping with Cher and Tina Turner. "I wanted to disappear."

According to the Centers for Disease Control and Prevention, Winfrey's weight and height rank her as obese, with a body mass index of 31.8 – putting her at "at higher risk for chronic conditions such as high blood pressure, diabetes and high cholesterol," says the CDC.

Winfrey intends to address the issue on The Oprah Winfrey Show, which will kick off "Best Life Week" Jan. 5.
[From People]
If weight problems can affect one of the most wealthy, self assured and presumably self-actualized women in the world, a woman who many people consider an expert and look to for advice in all matters, then they can affect anyone. Oprah doesn't even have kids to complicate things by adding stress and convincing her to stock the refrigerator with junk food. I'm not a fan of Oprah and generally consider her to be full of crap, but good for her for speaking out about this. She doesn't have anything to be ashamed of. We all have issues and for some people one of them happens to be food.
Oprah Winfrey is shown at the Annual Women In Entertainment Power 100 Breakfast at the Beverly Hills Hotel on 12/5/08. Credit: WENN