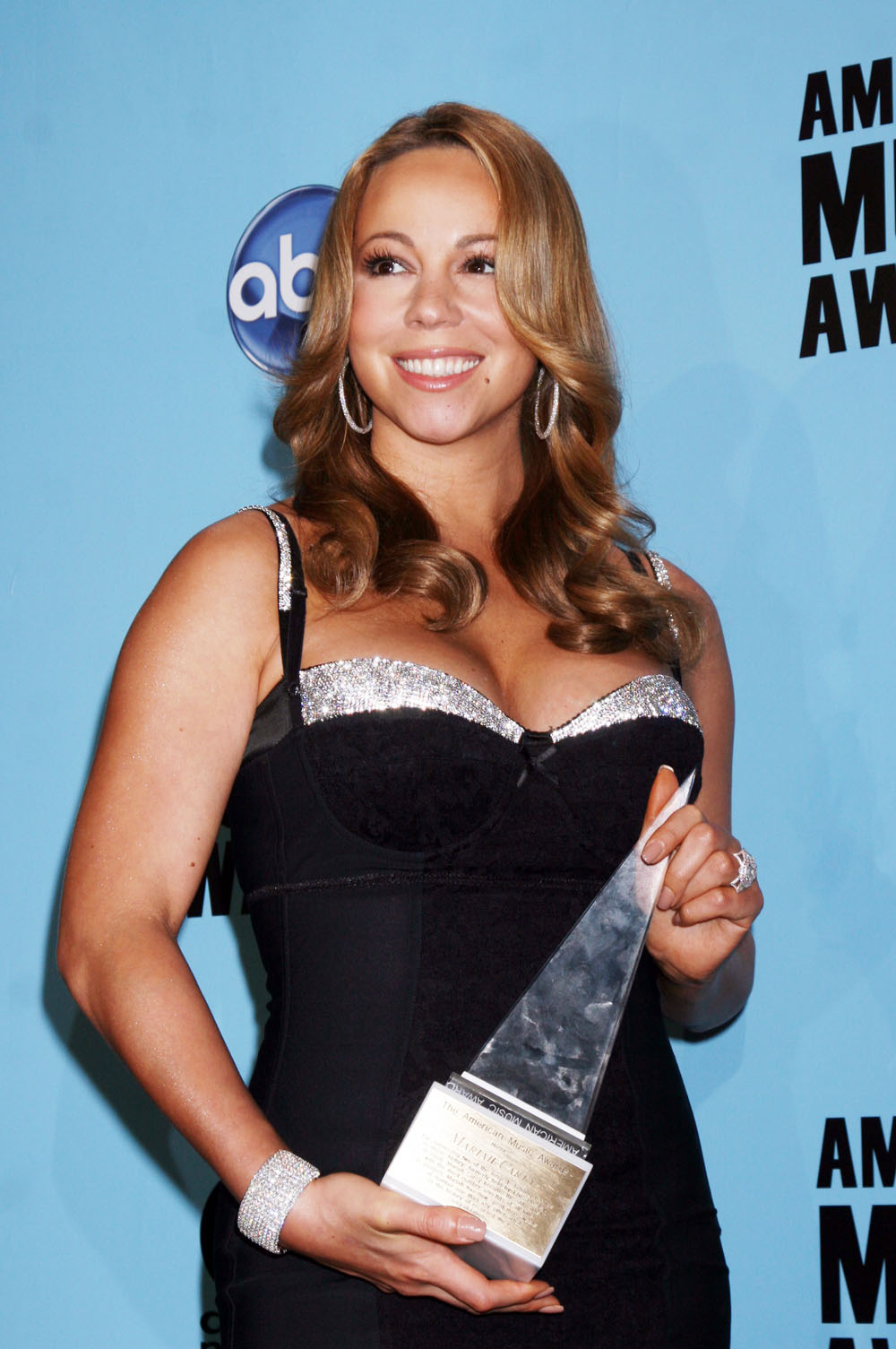 Is she or isn't she? The logical response to that question when regarding Mariah Carey and pregnancy should be, "Dear God, no." But the diva herself has been very dodgy regarding this question, even when asked point blank by talk show host Ellen Degeneres a couple of weeks ago. Now, Page Six is reporting that the singer was seen coming out of a medical building clutching a sonogram printout, celebrating with her entourage/hangers-on. Is it true?
MARIAH Carey's wish may finally be coming true. Spies in LA saw the songbird (above) coming out of a well-known ob/gyn's office on North Crescent Boulevard, "clutching what looked like a sonogram and being greeted by her entourage with cheers. She was ebullient." It was the same type of paper that Minnie Driver was holding when she found out she was pregnant at the same doctor's office. Carey, who wed Nick Cannon this year in a quickie Bahamas ceremony, has made no bones about wanting a child. A rep said, "As far as I'm told it's not true."
Oh, those poor PR reps – they're always the last to know. But notice that's not a total denial. "As far as I'm told," the rep said. Something tells me this poor clown isn't told too much. Mimi makes her staff operate on a strictly "need to know" basis, I bet. If Mariah is pregnant, she will most likely announce it in grand style – maybe a huge press conference outside the Hello Kitty store or something. In a bikini.
Mariah is shown looking a little bit heavier than usual at the American Music Awards November 23rd. Notice how husband/manservant Nick Cannon is helping her up the stairs. Is it because she's pregnant- or because his contract demands it? Photo credit: WENN.