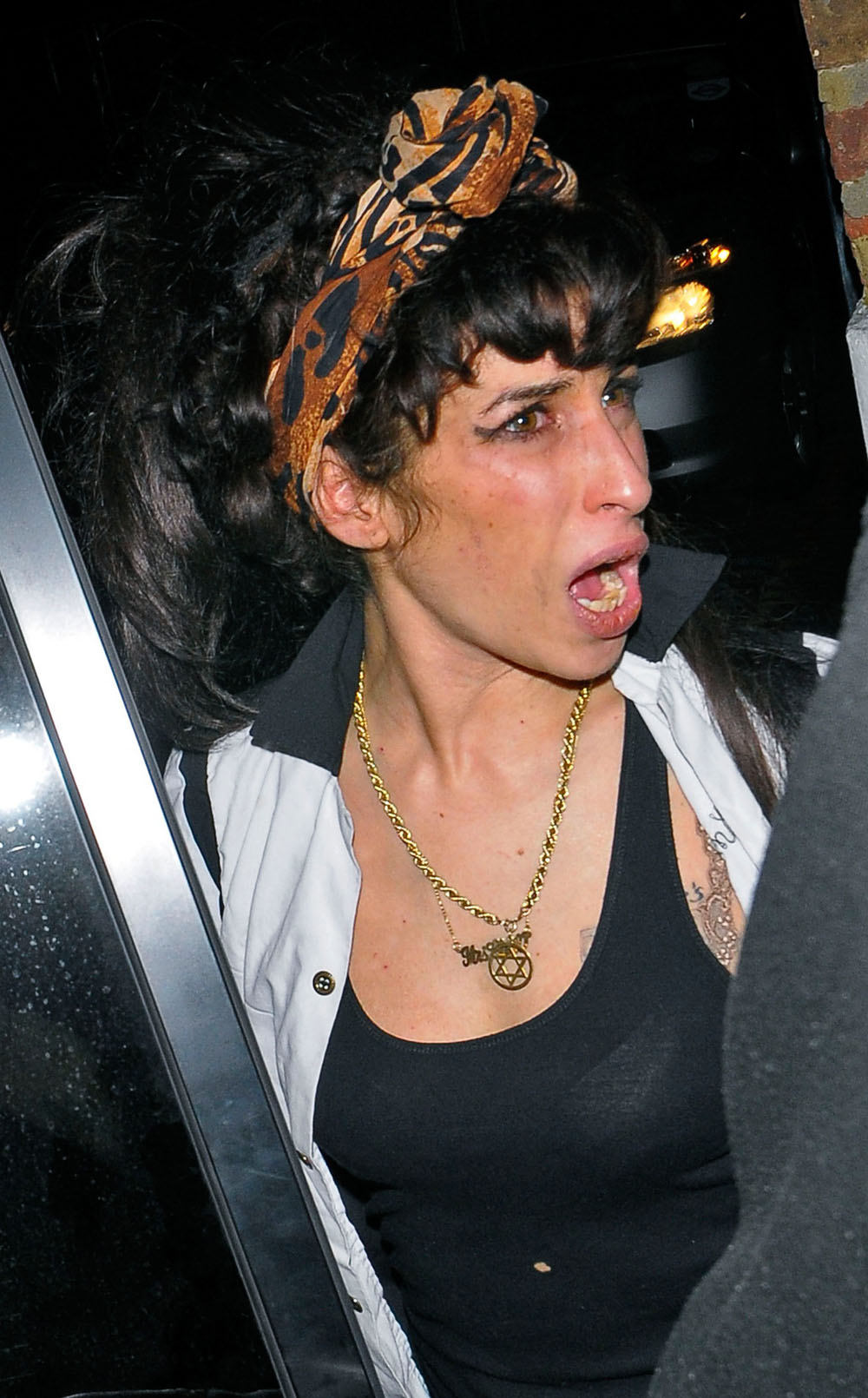 We heard all about the farewell bonk shared by married druggies Amy Winehouse and Blake Fielder-Civil last week. Some of us are still having nightmares about that visual. Now, it seems that Blake, who failed a drug test while in court-ordered rehab, resulting in his return trip to the clink, didn't just deliver hot druggie sex to his estranged wife: he slipped her some drugs, too. Because if he's going down, he's taking her with him- isn't that what love is all about, kids?
AMY WINEHOUSE's hubby ruined her latest bid to get off drugs — by taking a fix to her in rehab, claim her pals.

BLAKE FIELDER-CIVIL, 26, saw the singer last week before he returned to jail for failing a drug test.

Amy, 26, had spent the previous ten days free from drugs at the London clinic.

Her dad MITCH had a bust-up with Blake and now faces his own health problems because of stress.

A pal said: 'Blake has a lot to answer for. His actions have ruined his wife's efforts to get clean.'
I still don't understand why Blake was even allowed into Amy's hospital room. True, he's her husband, but it's not exactly a secret that the guy is a terrible influence on her and a known addict. It should be noted that days after this little co-dependent love fest, Amy walked out of the hospital, claiming she had to work on her new music. It's more likely that she was working on getting her fix on. It's also been reported that Blake is looking to extort money from Amy, threatening to write a tell-all about their life together unless she pays up. That Blake – what a guy! Amy sure knows how to pick 'em.
Amy is shown between overdoses and hospital stays heading to a recording studio. Photo credit: WENN.