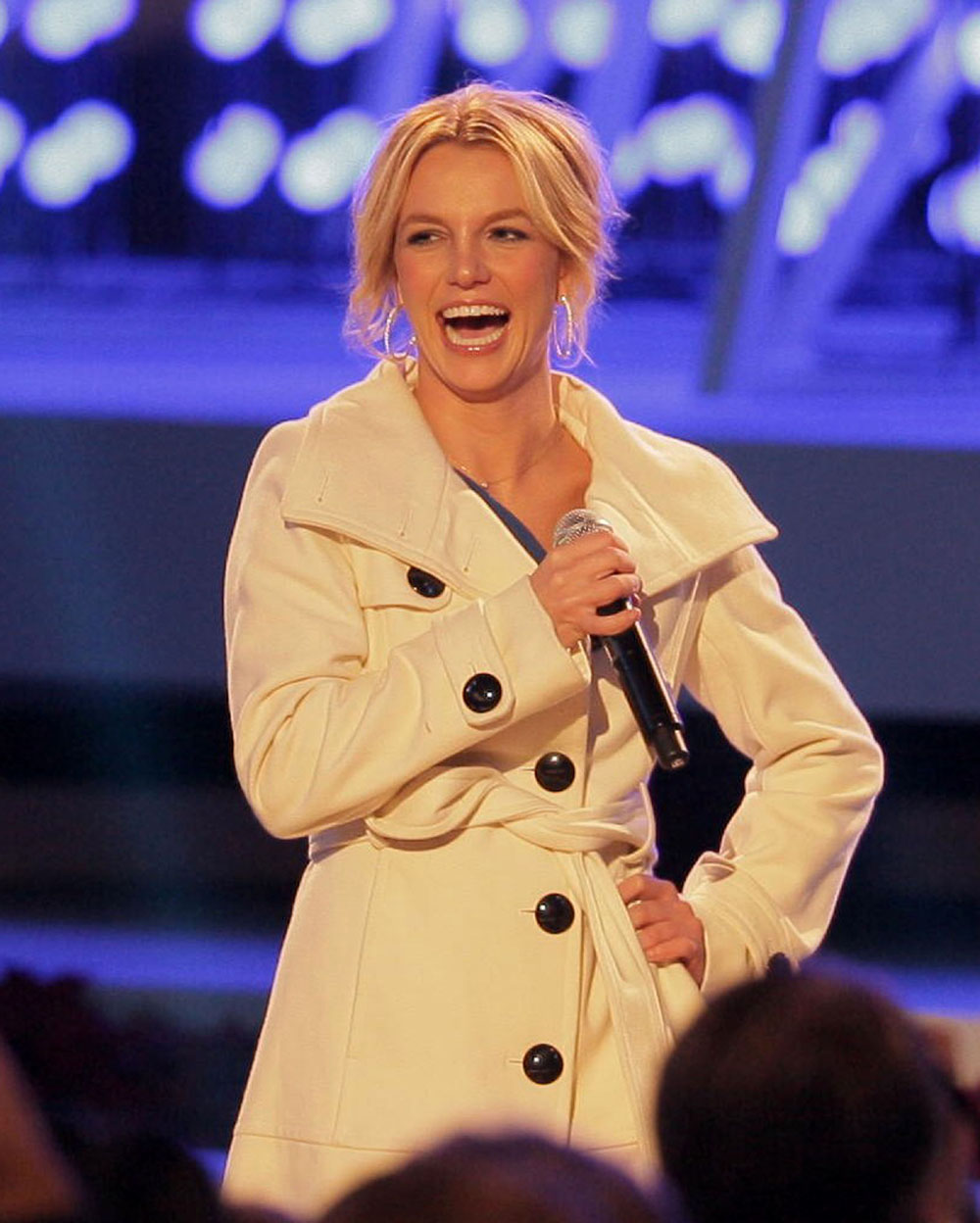 In an effort to keep Britney Spears away from bad influences and focused on her comeback tour in support of her new CD "Circus," her backup dancers will be required to submit to drug testing. We all know that Brit has a weakness for two things: backup dancers and drugs. I'm guessing that her dad, Jamie, is behind this rule – since he's pretty much behind anything that keeps Britney in check.
Who knew that the first thing you would hear after being hired to dance for Britney Spears would be, "Fill this, please."

A source tells E! News that, in an effort to keep the on-track pop star free from negative influences, her camp is requiring that all of her backup dancers submit to drug tests.

"They all had to be drug tested and, if they didn't pass, they were fired," the insider says.

"I think they only do it for her because she is under strict watch. I think they just want good influences around her," the source adds, noting that drug testing is not common practice.

Considering Britney spends a hefty chunk of time with her fellow performers—and is going to be heading out on tour next year with a number of them—it's understandable that those who look after the Circus star want to screen her stagemates ahead of time.

"It's going to be a pretty big tour," says Robert Baker, the studio director at Millennium Dance Complex in North Hollywood, where Spears frequently rehearses. "They're going to have a three-ring circus with live animals, so it's probably stricter liability."

"I don't think it's a common practice, but each artist is different," Baker tells E! News, referring to the drug-testing issue. "Everyone is just trying to safeguard against any foreseeable problems."

A rep for Spears didn't respond to requests for comment.
You know, it's not a bad idea, but something tells me that if Brit wants drugs bad enough, she can find them someplace other than her backup dancers. I wonder if Jamie Spears will be accompanying his daughter on this tour? I can't think of anything I'd rather not do than spend night after night watching my daughter half-naked, lip syncing to crappy music. But the only way this tour will be a success is if Brit has constant supervision. If you remember, her last tour, the Onyx Hotel, was when everything started to go wrong for Brit- she had a certain backup dancer delivered to her in Europe after meeting him in a club, and the rest…well, you know.
Britney is shown in the header above at the Nokia Christmas Tree Lighting ceremony. Below are stills from her appearance on Britain's hit show, "The X Factor." Photo credits: Bauergriffin.