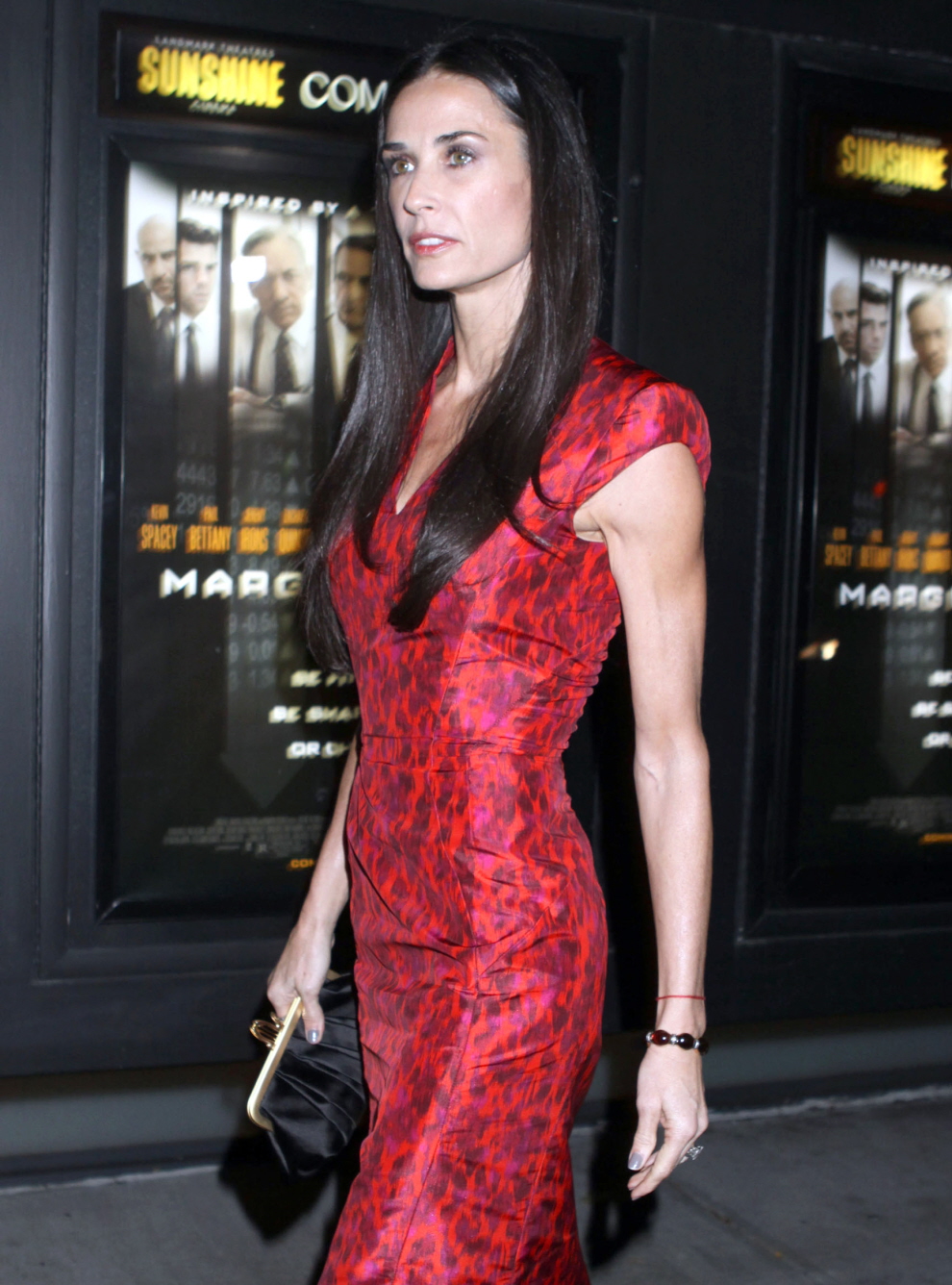 Over the past few months, there were lots of reports indicating that Ashton Kutcher and Demi Moore might not have been legally married. Apparently, their wedding was a non-legally-binding Kabbalah ceremony, and they never went through with any kind of legal civil ceremony or anything…? That's just one theory, although Ashton's new girlfriend Mila Kunis might be telling people that Ashton was never really married too. Well, a few weeks ago In Touch Weekly claimed that they had "proof" that Ashton and Demi were in fact legally married, and that their long-gestating divorce is being held up by financial negotiations. In Touch said that Demi was "dragging her feet" and an insider claimed Ashton "wasn't pushing because of her mental state. I know he wants to be divorced, but it's not because he wants to rush into another marriage. He wants to be able to move on and not have a wife. There's nothing he can't do — he can have a baby and girlfriend if he is married." Now US Weekly claims that the financial haggling is being held up because Ashton is trying low-ball Demi in the negotiations:
Ashton Kutcher is still legally married to ex Demi Moore — but that hasn't hurt his five-month romance with Mila Kunis!

"They're really serious," an insider tells Us Weekly of Kutcher's relationship with Kunis, 29.

And seriously getting under Moore's skin. "She's not psyched about Ashton and Mila," a Moore pal admits.

Her main issue: Kutcher's longtime bond with his former That '70s Show costar. "She was always insecure over the course of her marriage," the pal says of the actress, 49. "So yeah, it's hurtful that he's with someone he knew the whole time he was with her."

Kutcher, 34, and Moore announced their separation last November in the wake of his cheating scandal with then-22-year-old Sara Leal. An insider tells Us the pair are still working out a financial arrangement before filing for divorce, and their negotiations have hit a snag.

Though the Two and a Half Men star pockets $700,000 an episode, "he's so cheap!" says the insider. "He's trying to get the best deal he can."

Still, another source says, "Ashton is eager to have everything settled."
Here's what I don't get: I thought Demi Moore had more money than Ashton? I think she probably came into the marriage with more money, but maybe it evened out throughout their marriage, as her career waned and his career got more profitable. But even then, Demi is an incredibly successful producer. So I don't get why Ashton should have to give Demi a big financial settlement at all, and I don't get why they're fighting about the settlement either. If Ashton wants Demi out of his life, just pay her. I don't know, I'm just not sure that "money" is the reason for all of this back-and-forth.
Some photos of Ashton and Mila trying to "hide" in New York yesterday: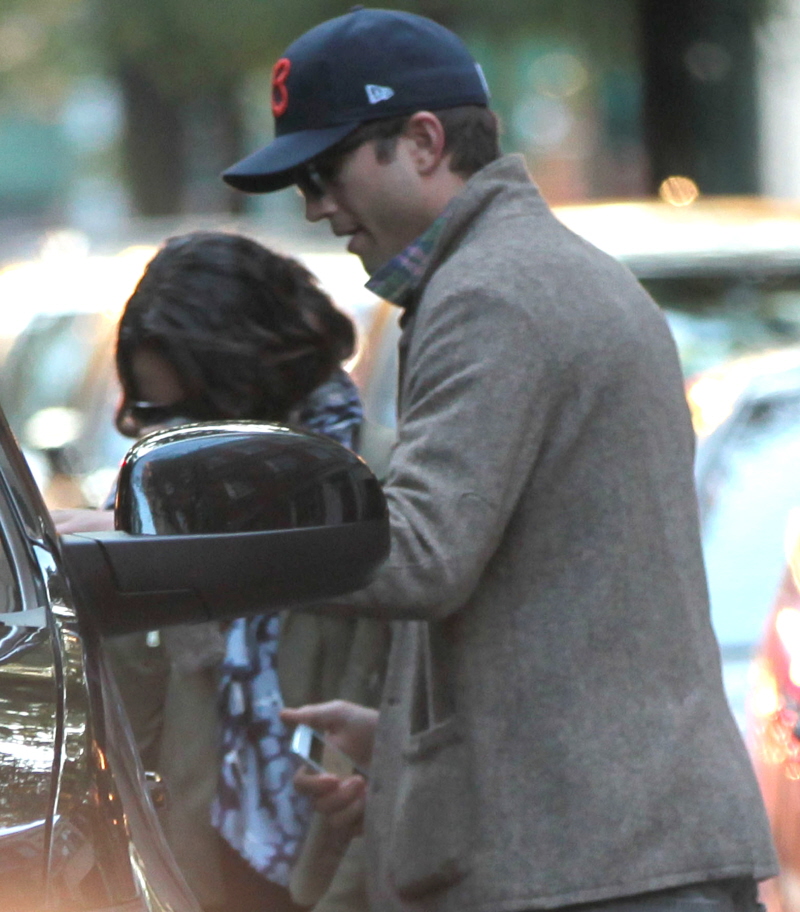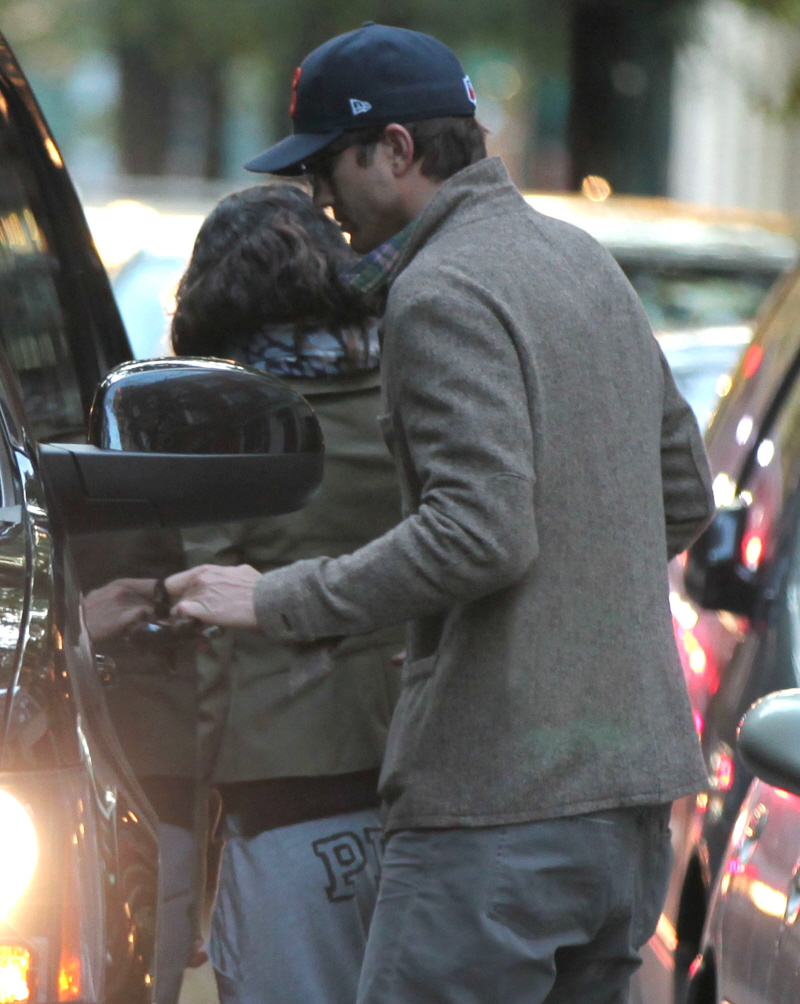 Photos courtesy of Fame/Flynet.