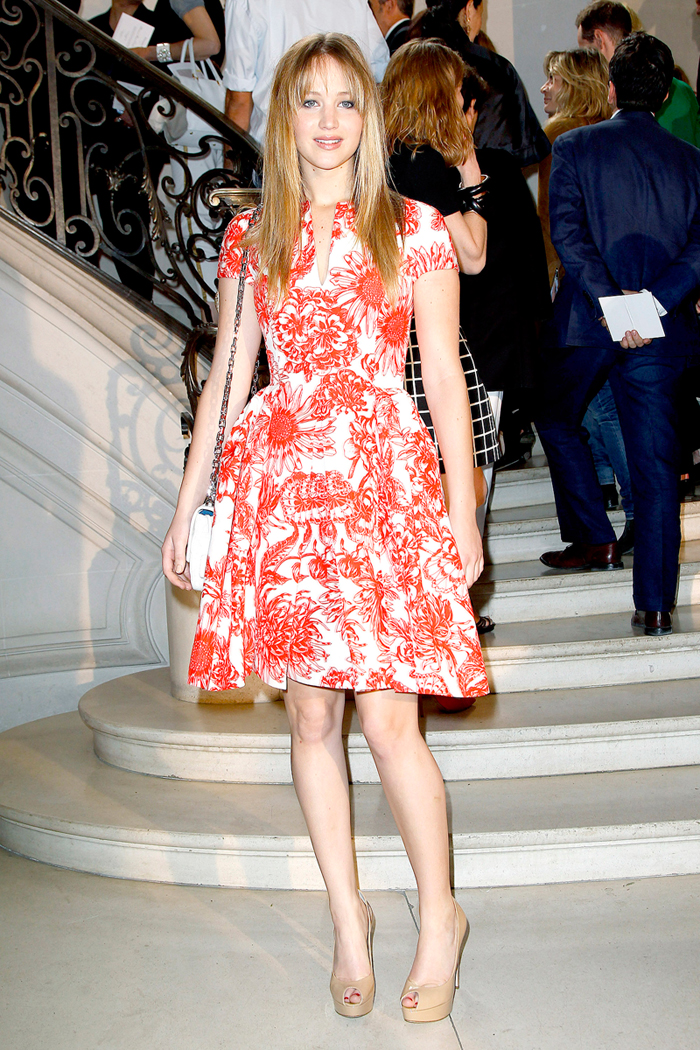 Star magazine finally got one (or rather, another) right! A few weeks ago, Kaiser reported how the tabloid printed a story about how Jennifer Lawrence was on the verge of securing a Christian Dior contract, and allegedly, the other Dior girls (including Mila Kunis, Charlize Theron, and Natalie Portman) were extremely angry about it. Of course, the evidence pointed towards Star receiving a genuine fashion scoop since JLaw has been invited to and has attended several Dior events this year (while wearing a lot of Dior, including the dress in these photos) throughout this past year. The sticking point was whether or not Jennifer would be replacing any of the existing Dior ladies or simply supplementing the existing cache. The answer, as confirmed by Women's Wear Daily (via E! Online) appears to be the latter: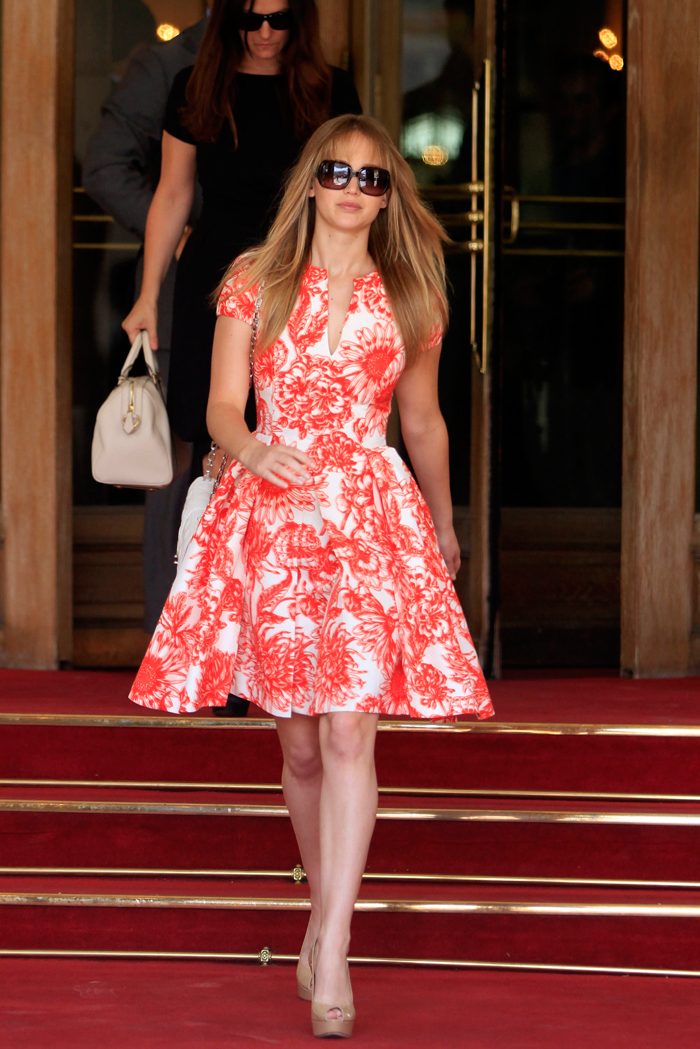 Jennifer Lawrence has a fashionable new gig, and there's no bow and arrow required.

Of course, the Hunger Games' star still plans to rough it up–Katniss-style–on the big screen when Catching Fire hits theaters in November 2013, but fans will also get to see the beauty's softer side, as she's just been announced as the face of Miss Dior.

Lawrence will appear in the new Spring/Summer 2013 Miss Dior handbag advertising campaign, which will debut worldwide in March 2013. This collaboration marks the first time the Academy Award nominee has partnered with a luxury brand.

"It's such a dream to represent an iconic brand that is synonymous with high fashion." Lawrence said in a statement. "I'm so excited to be working with the fashion house and wear the new creations by Raf Simons. His most recent haute couture and ready-to-wear collections glamorously capture the modern era at Dior."

Jennifer is following in the footsteps of past Dior beauties like Mila Kunis and Marion Cotillard, and clearly Simons believes the Winter's Bone star is the perfect babe to represent the brand:
[From E! Omline]
I think Jennifer is a pretty damn good fit for the handbag line. She's not a huge fashion girl (as evidenced by Vogue UK's recent befuddled sweater spread — they had no idea what to do with her), so it wouldn't make sense for her to represent any of their haute couture or ready-to-wear lines. Handbags, though? Not such a big deal. Kinda casual. Totally JLaw.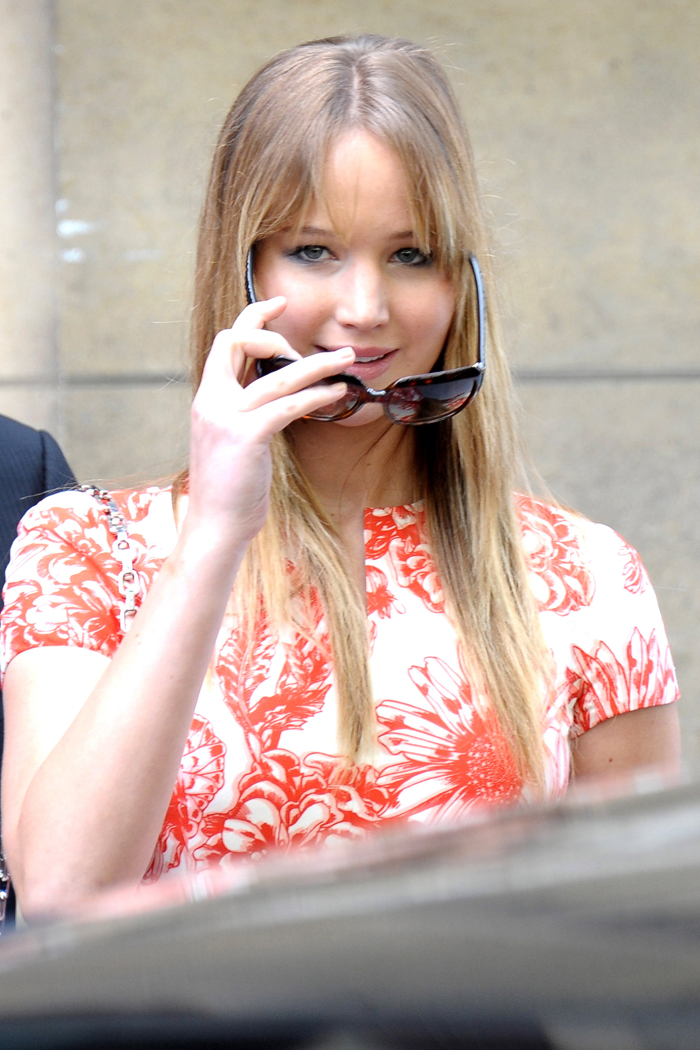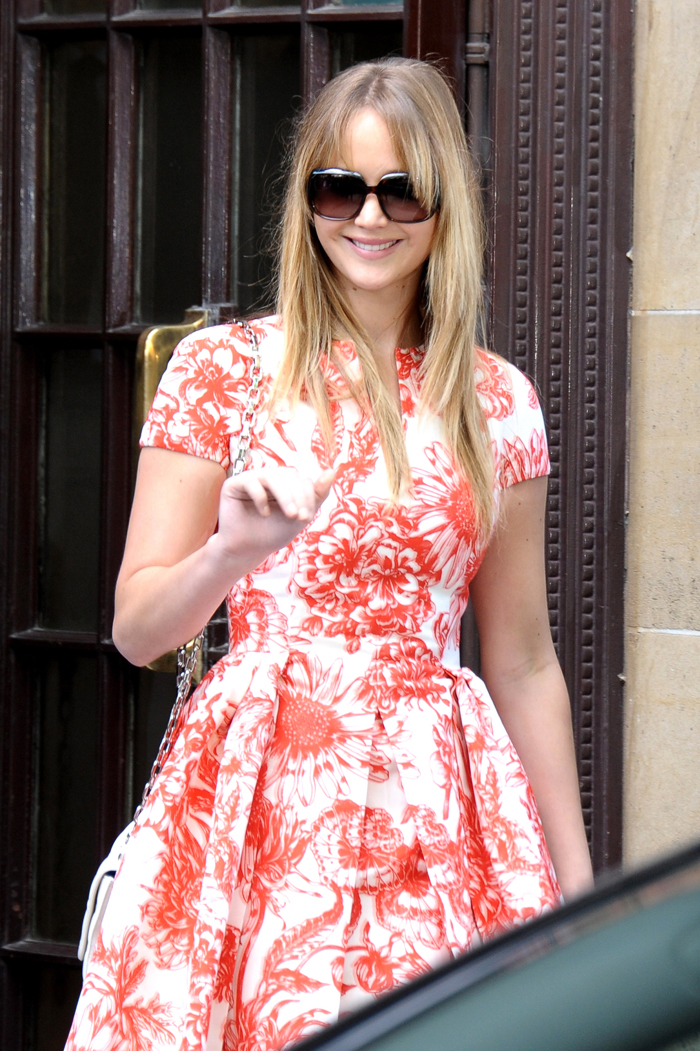 Photos courtesy of WENN