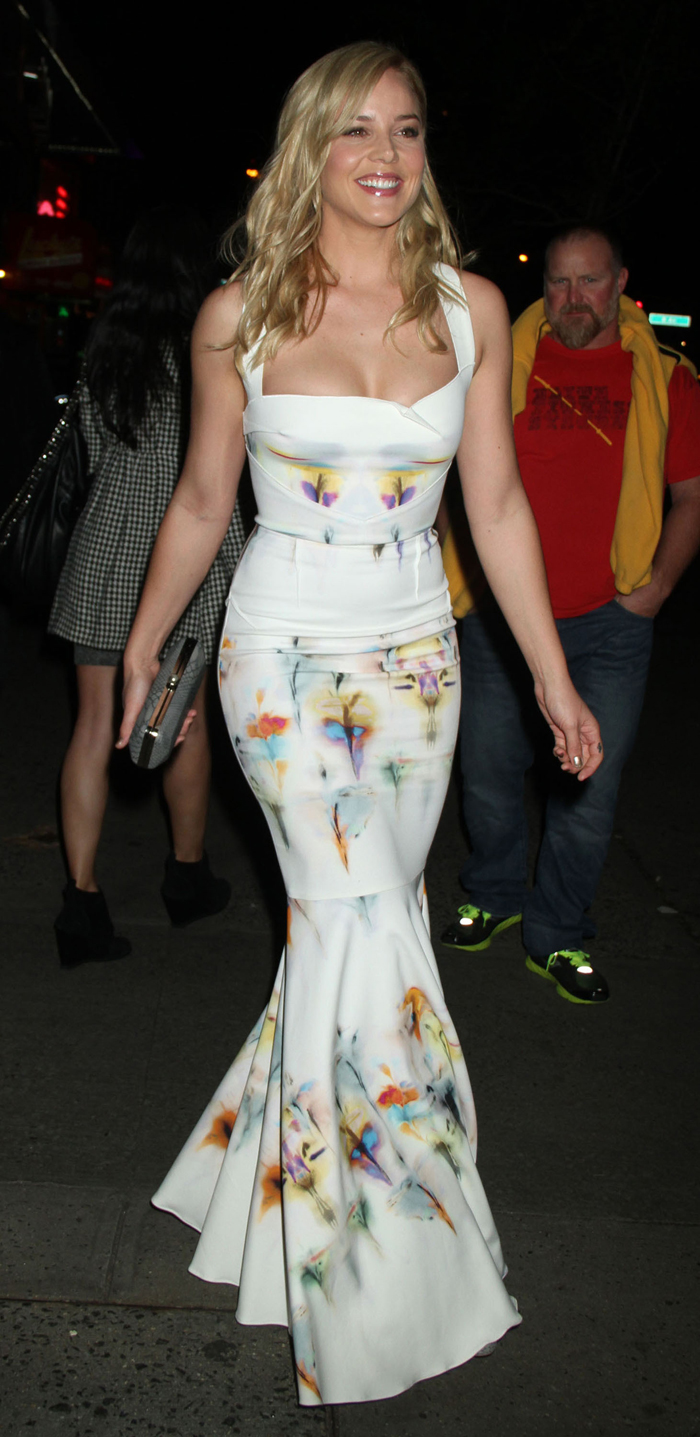 Last night saw the special screening of Seven Psychopaths in NYC, and Abbie Cornish was (I guess) the big fashion star of the evening. Actually, Abbie was merely the only one who stood out in this relatively casual event because she chose a boob-flaunting Roland Mouret floral-print dress with a fishtail and bustier top. It really seems a bit too much (and too springlike) for an October screening in New York, but maybe Abbie feels as if she's finally arrived and should dress the part too.
To date, Abbie occupies an awkward spot in Hollywood, for she's been working consistently in movies and television for over a decade, but a lot of people still think of her as the chick that Ryan Phillippe was screwing around with during the last gasps of his marriage to Reese Witherspoon. As such, Abbie enjoys a bit of name recognition and usually gets good reviews for her performances, but she'll never be a box-office draw on her own. She's a very pretty girl though, and her hair and makeup match the dress even if the entire look is a bit out of place.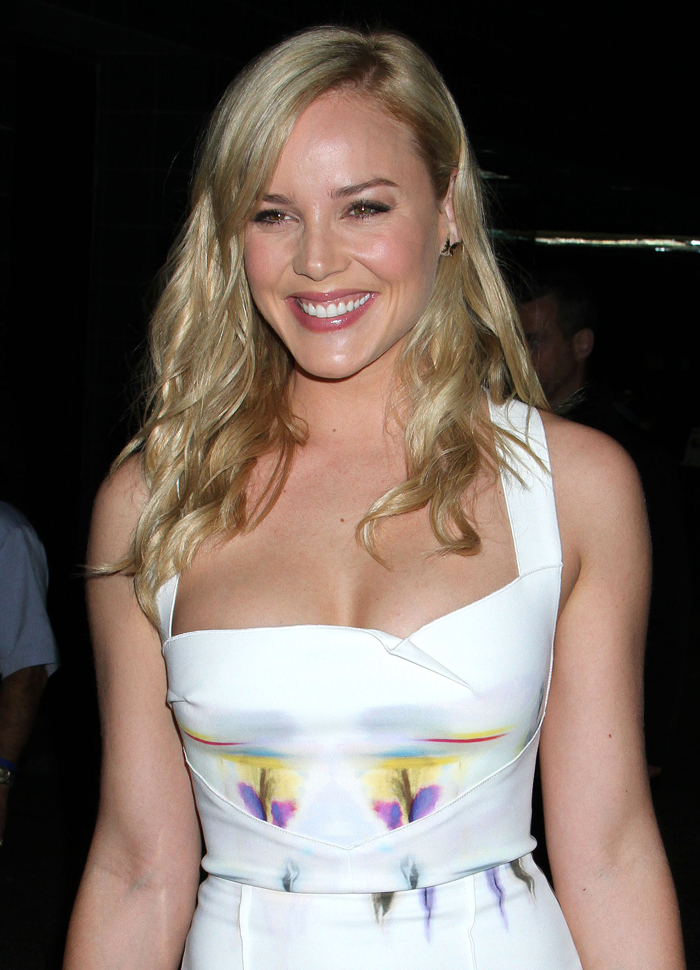 Lots of other celebs were at the event too, and Jewel and Gabourey Sidibe both went for basic black. Jewel chose a kicky cocktail dress, and Gabby went with lace, sheer sleeves, and bold red pumps. Both of them look occasion appropriate and great.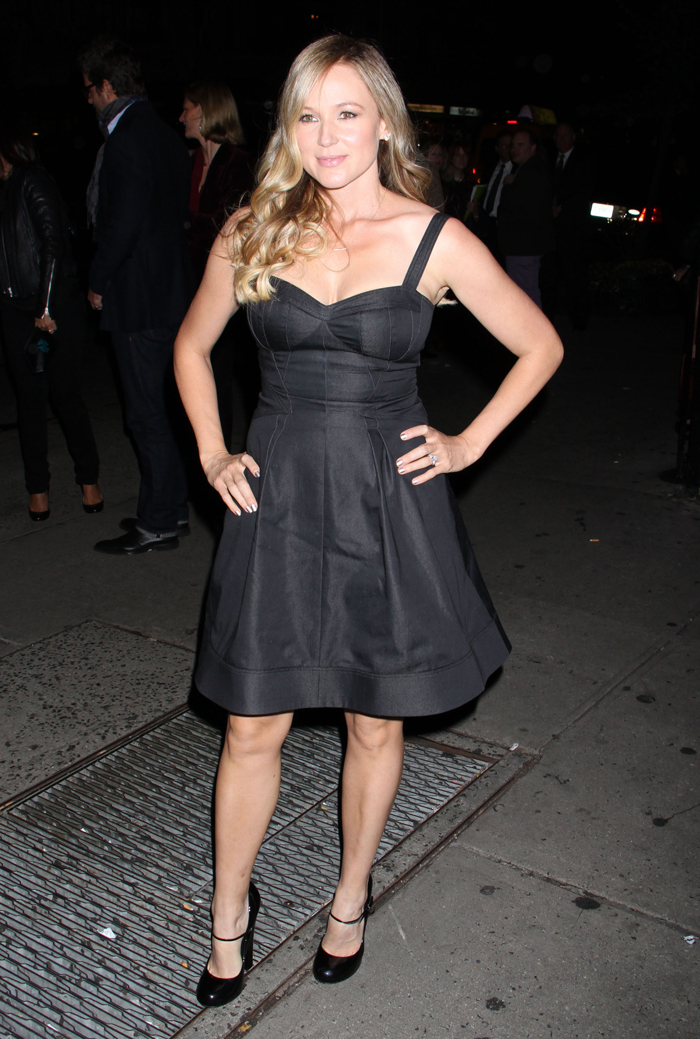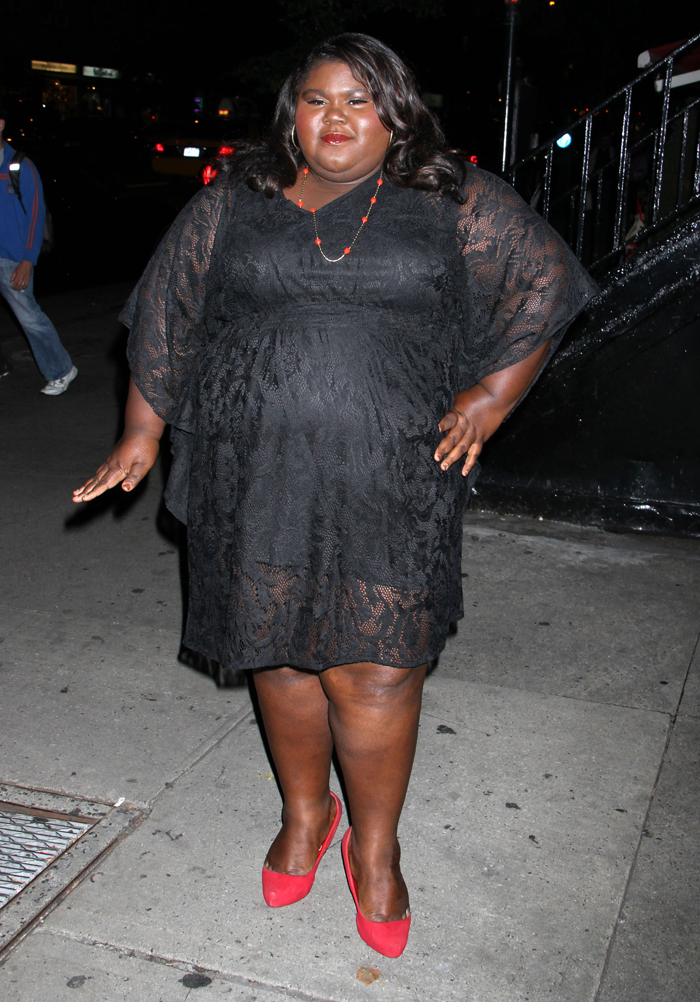 Kelly Bensimon opted for understated elegance in a brown dress with a strange black pattern. It looks better from a distance than up close, but her hair and accessories are quite fitting for the evening.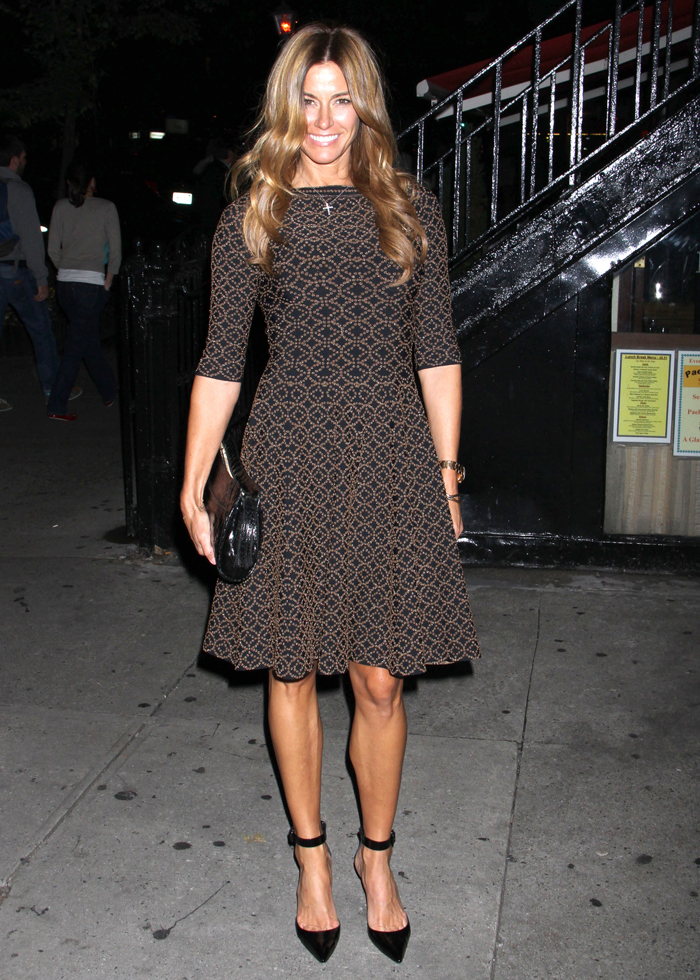 Helena Christensen chose an oddly matched tan jacket with a black top and navy skirt. With that figure, she can get away with almost any outfit, but this one is a miss.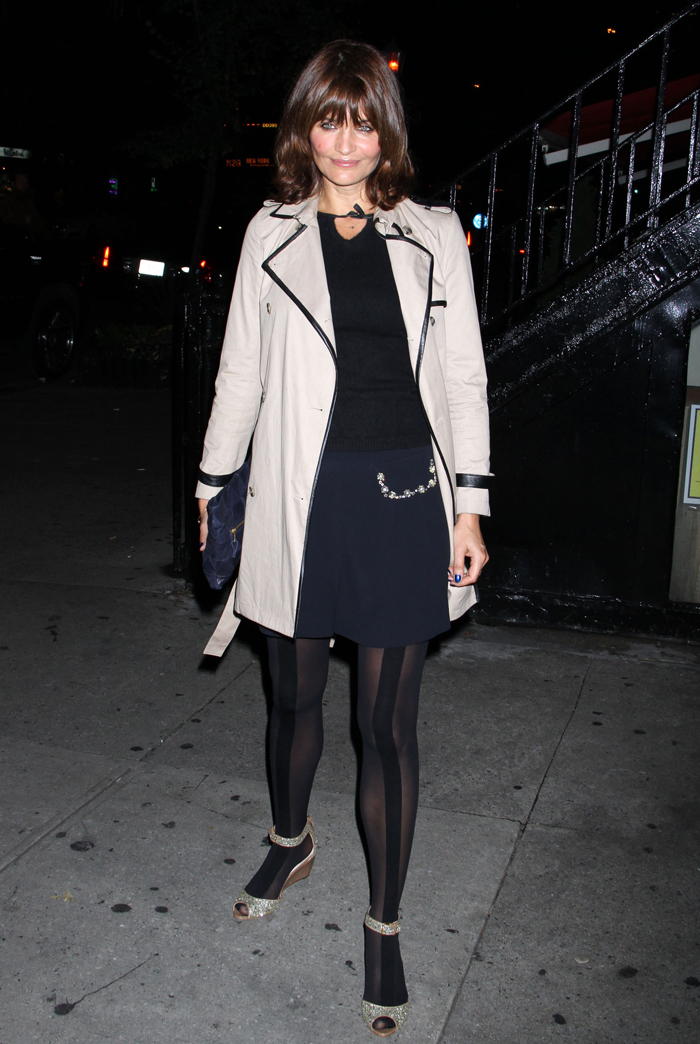 Meanwhile, the dudes couldn't be bothered to either show up (in the case of Colin Farrell and Woody Harrelson) or dress up. Here's Christopher Walken, Billy Connolly, and Michael Pitt. While I admire Walken (despite the fact that he's done as many bad movies lately as Al Pacino) and adore Connolly, I wish they'd made a bit of effort like Michael Pitt. I guess guys just don't have to worry about looking good when it comes to their careers. That sucks!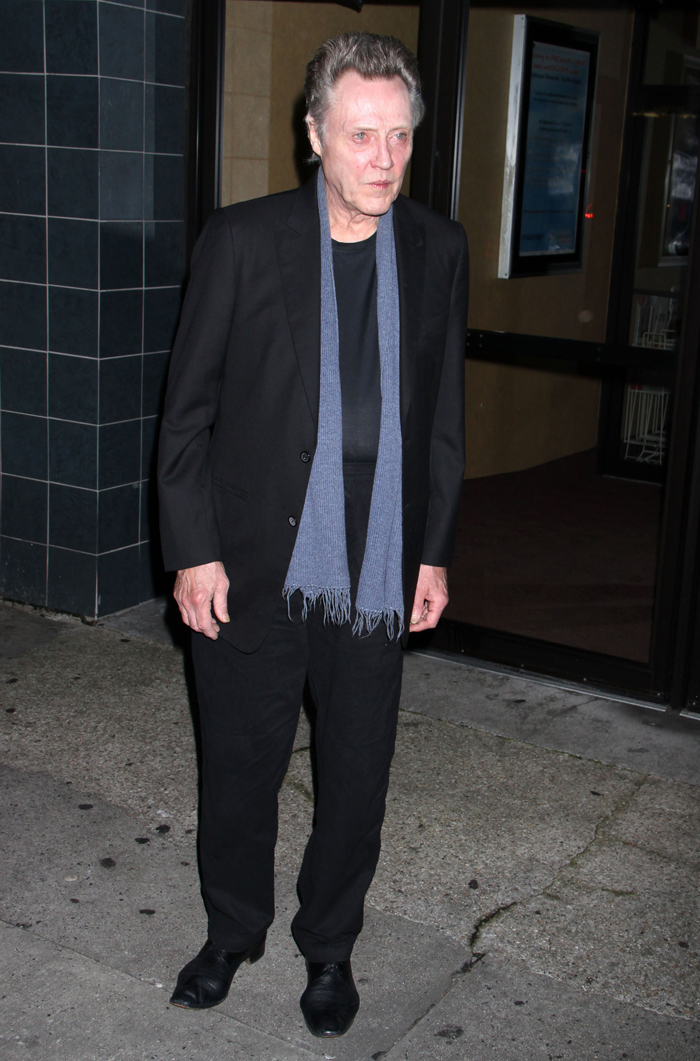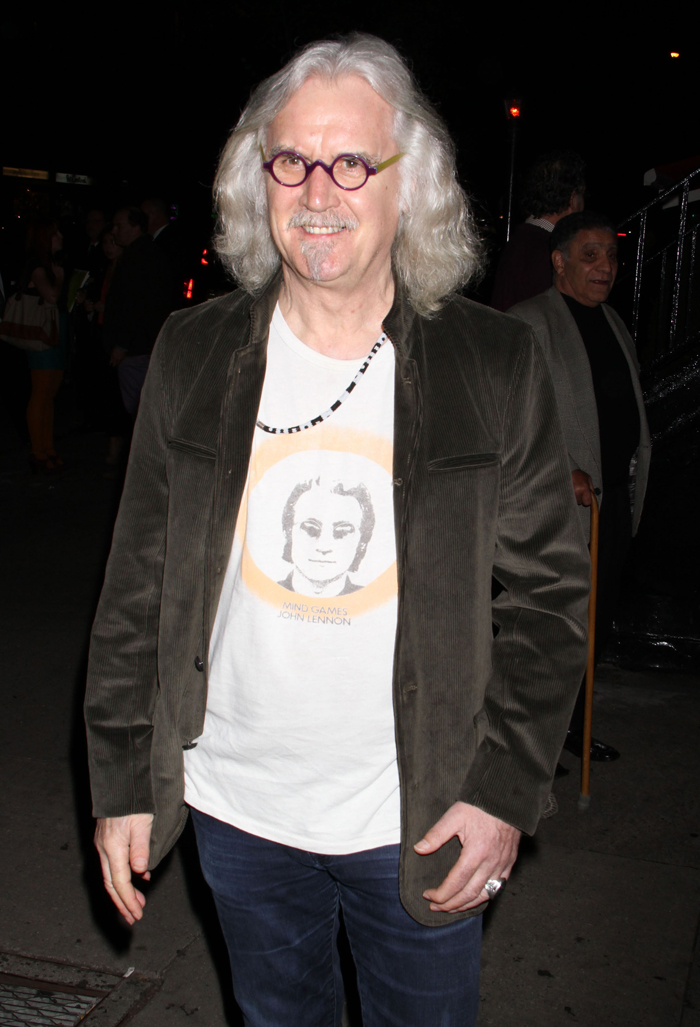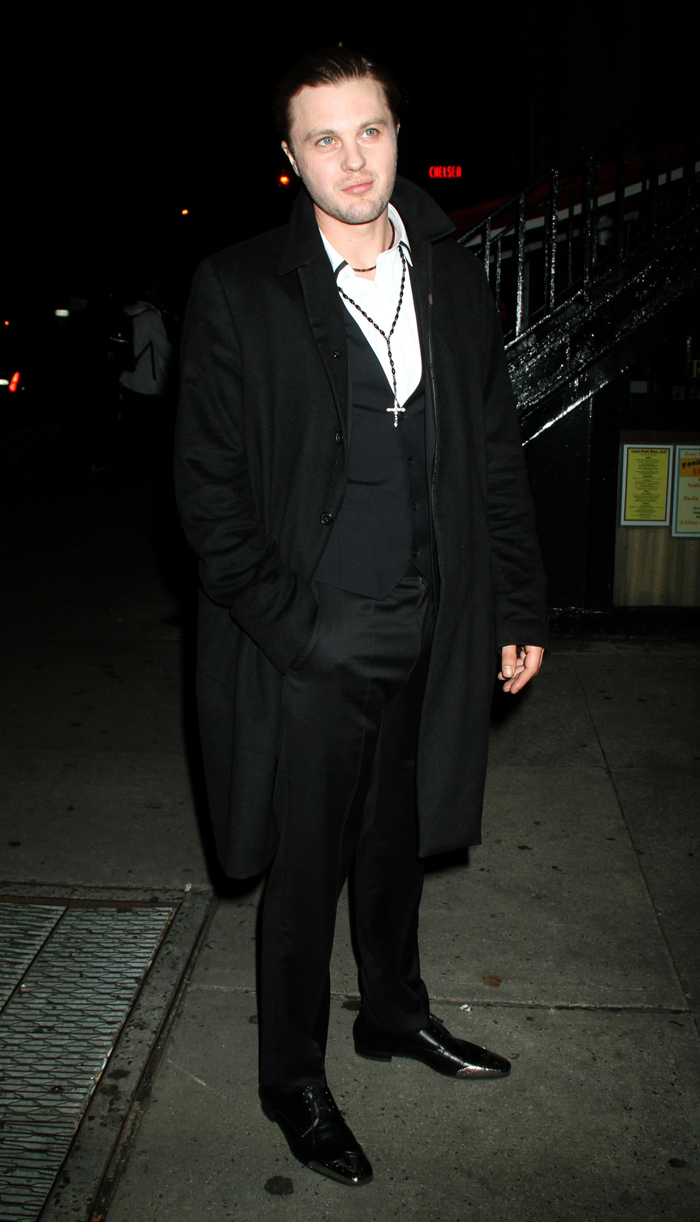 Photos courtesy of Fame/Flynet and WENN