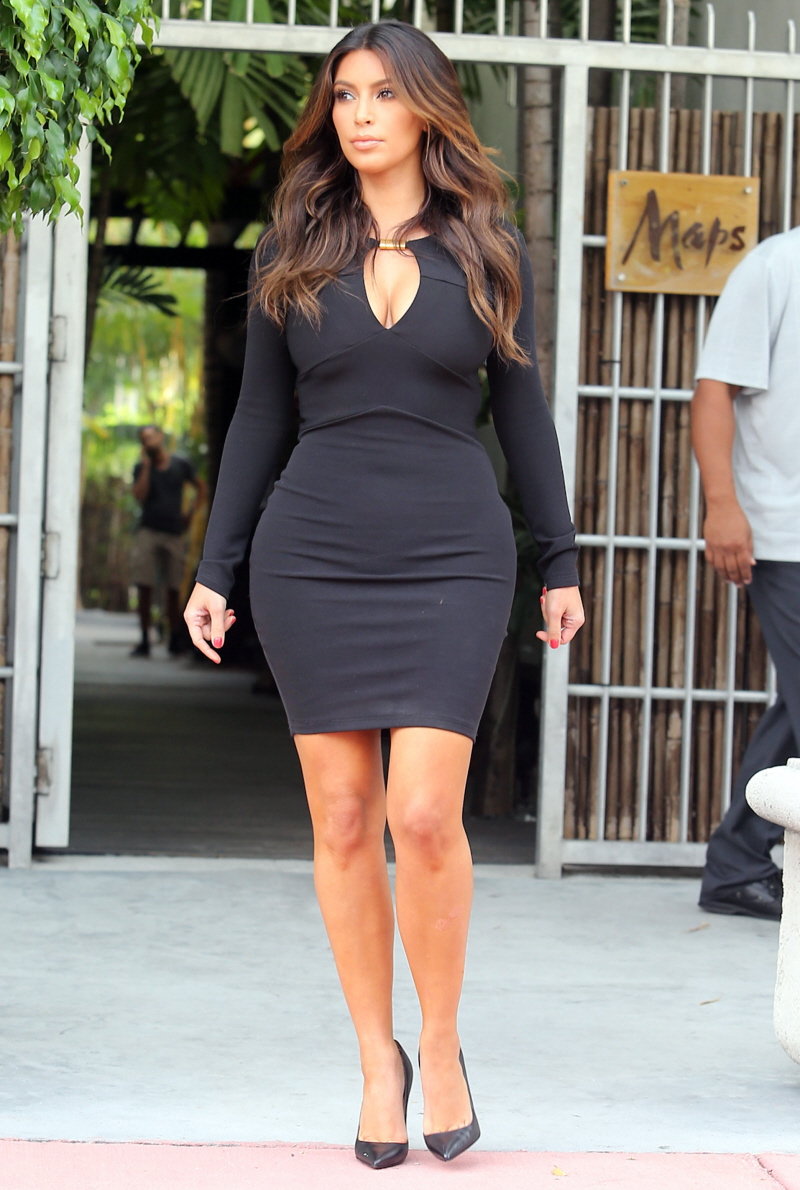 Here are some new photos of Kim Kardashian in Miami. Allegedly, she was coming out of a "glam sess" photo shoot or something. In my mind, Kim just walks around like this for no reason, though. A face full of makeup, a too-tight LBD in the middle of the day… just because. Anyway, the dress is awful on Kim. It's much too tight, and it's not meant to fit her bust that way. Her kat-face looks ridic too. Anyway, I have to stop saying that Kim and Kanye West are on the rocks. He came to Miami to visit her several days ago, and there were reports earlier this week that Kanye and Kim were "house-hunting" in Miami. Sure. Why not? And then today this happened – Kanye's new song "White Dress" was leaked. It seems to be about Kanye wanting to marry Kim. OH GOD. (I'm leaving the YouTube audio up, even though it will probably be taken down at some point.)
She might have been househunting with boyfriend Kanye West earlier in the week, but Kanye's back at work today.

He'll probably be a bit upset that his new track, White Dress, has leaked online. The track, produced by Kanye and RZA from Wu-Tang Clan, is basically about Kim. We think. We're like rap detectives.

Kanye raps: "You the type of girl who deserve a new last name"/ "Your high heels clicking, your lip gloss glisten, your hips start switching … "/ "Even when we kissing baby girl feel different, Friends still diss me like no he didn't"/ "I used to do things to make you laugh, like order a girl a drink in a masculine glass".

That's right people, Kanye's idea of a joke is getting you a Prosecco in a pint glass.

But most exciting of all, he says: "I seen you in the club in a tight dress, but I picture you in church with a white dress." Kim's been very open about how she wants to get married again, so maybe this is the hip-hop version of a proposal?
So, Kanye might still want to marry that ass. But will he still want to marry it a year from now, or whenever her dumb divorce from Kris Humphries comes through? We'll see.
Oh, and Kim was tweeting photos of Mercy West-Kardashian yesterday too. I have the ability to read a cat's inner-most thoughts… and little Mercy is saying, "This bitch. STOP TRYING TO PUT YOUR MOUTH ON ME."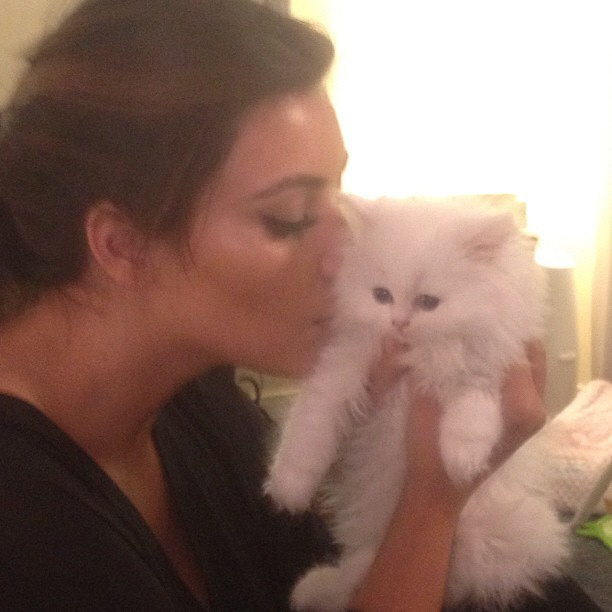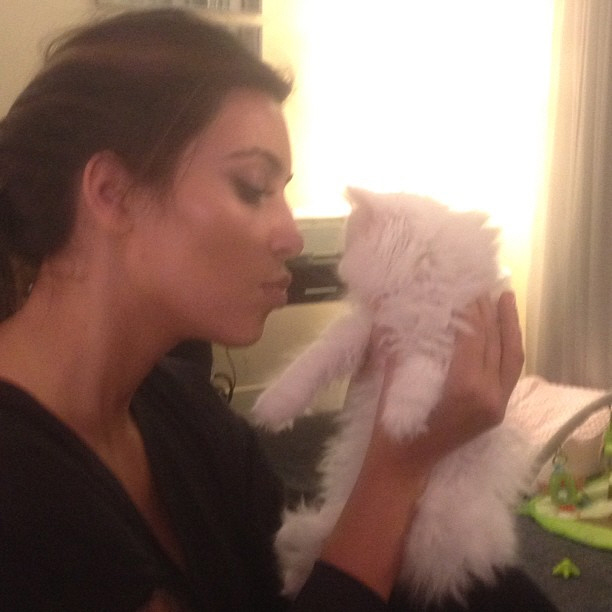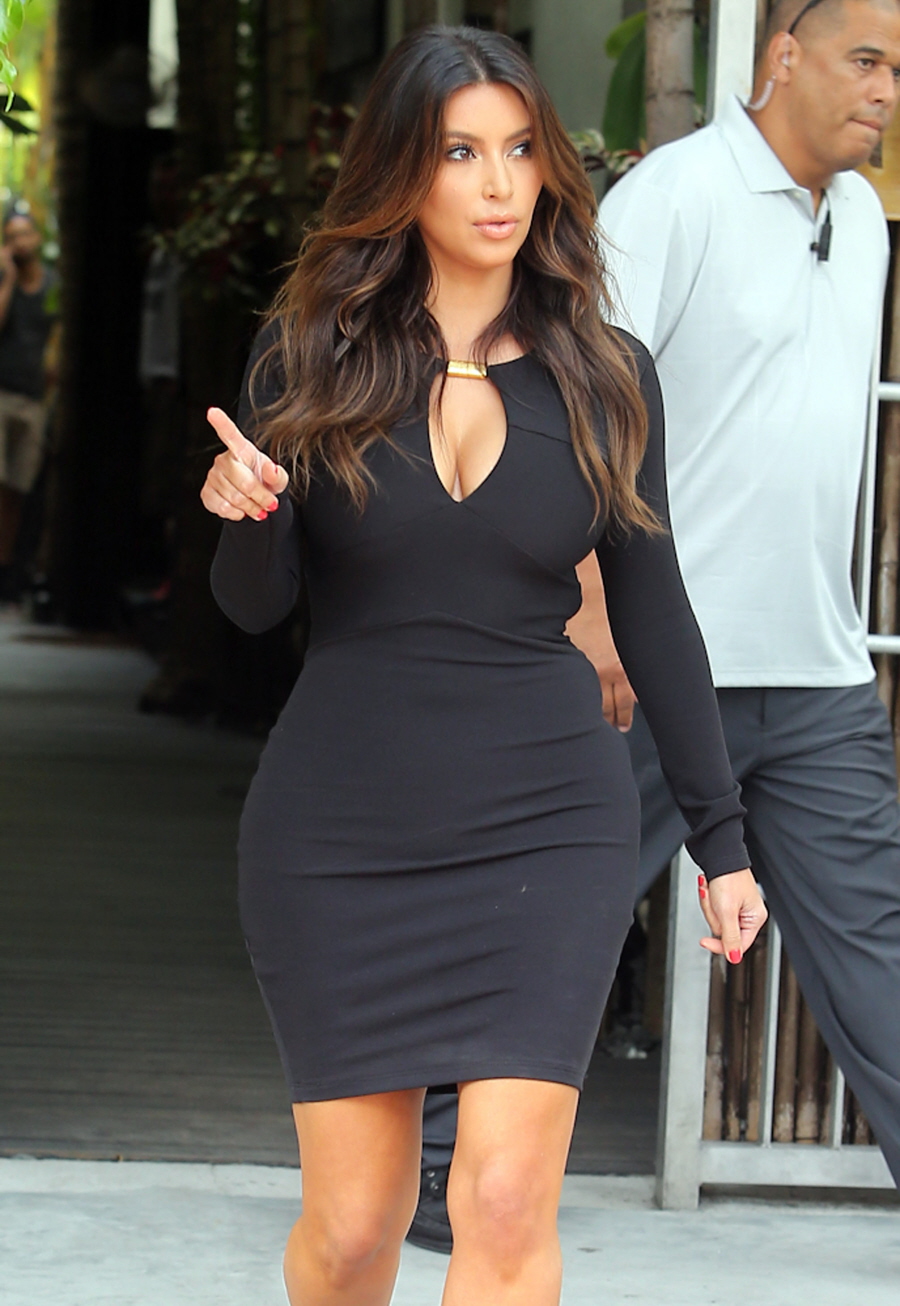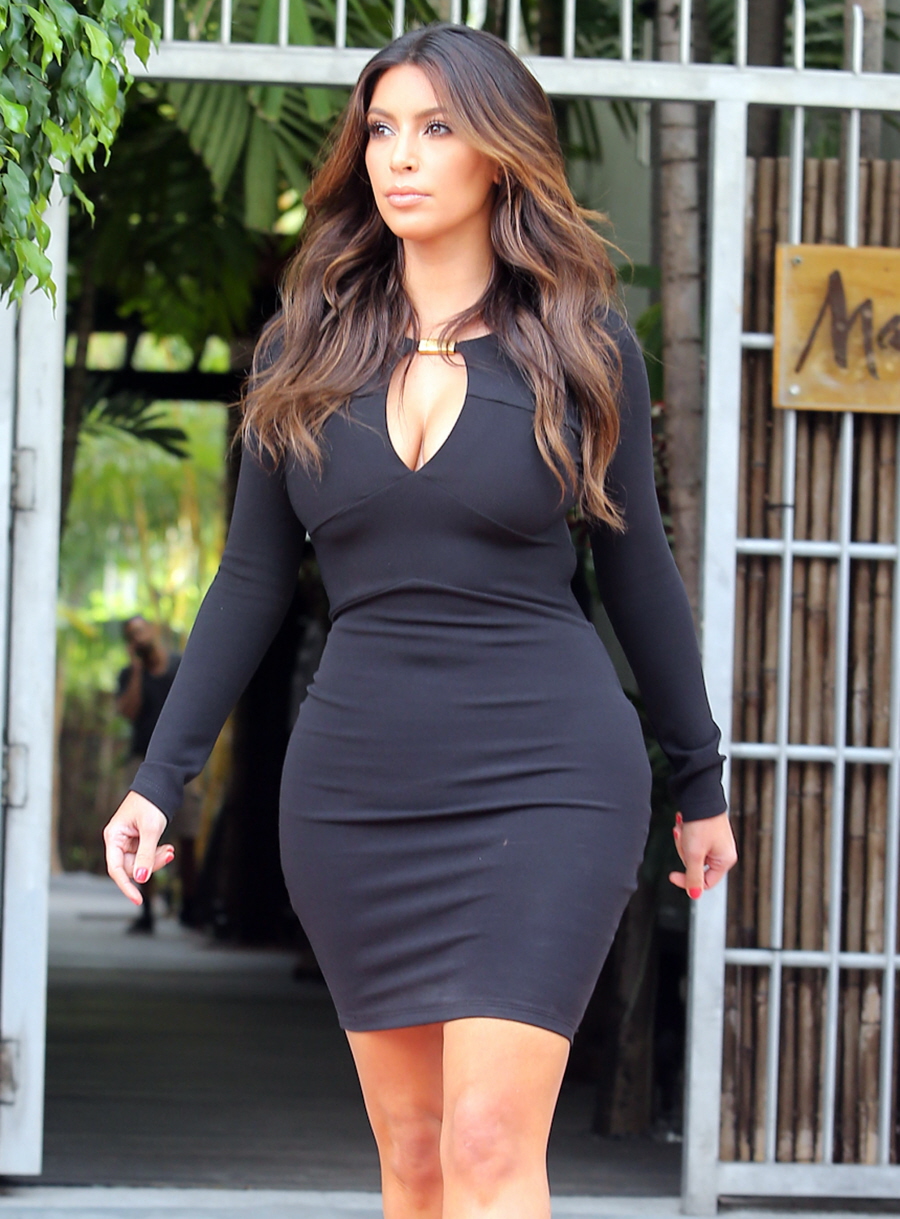 Photos courtesy of Fame/Flynet and Kim's Twitter.