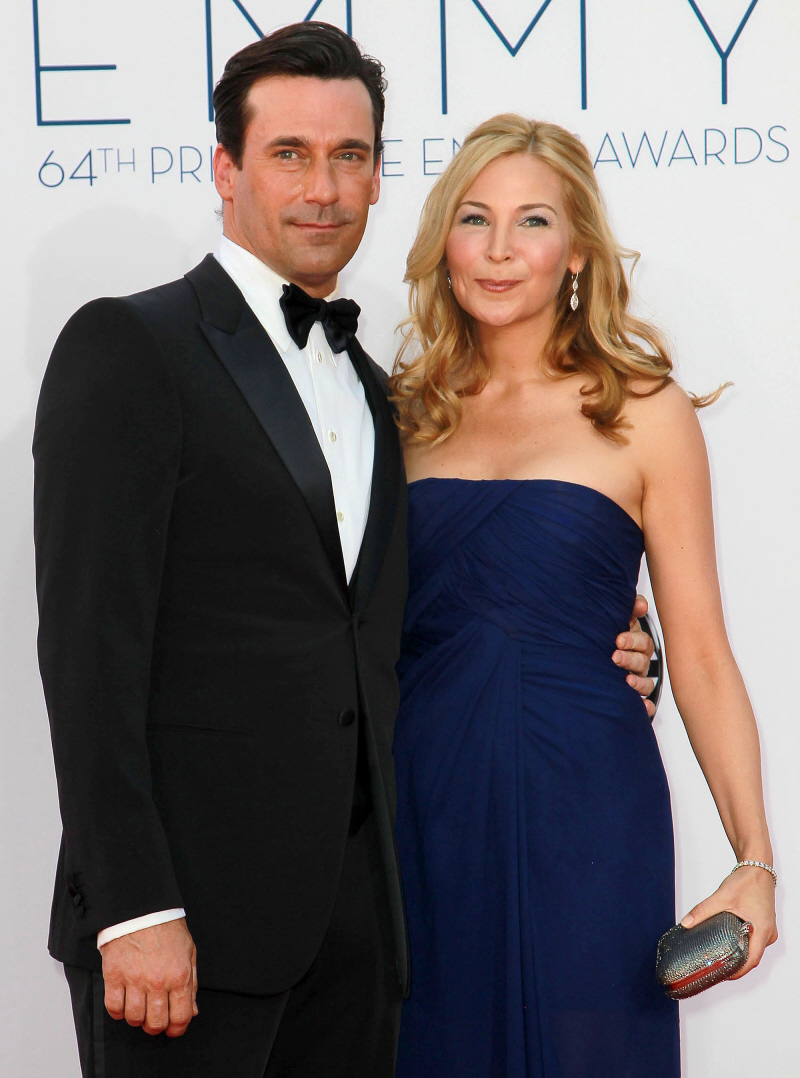 Yesterday, Page Six ran a really sweet little item about Jon Hamm and Jennifer Westfeldt. Not about their relationship or anything. The item was about Jon and Jennifer's support of the new documentary called Brooklyn Castle, a film all about "students at Williamsburg's IS 318, who've racked up 26 national titles despite having 60 percent of its pupils living below the poverty line." Jon and Jennifer went to a screening of the film, and then Jon played one of the student chess champions, a young woman named Rochelle Ballantyne. Page Six notes that Jon Hamm lost the chess game, but Page Six also included a funny-funky photo of Jon and Rochelle playing chess, and Jennifer sitting in front the board, posing like she was concentrating on the match. It just reminded me that Jennifer and Jon are still together, and that it seems like… I don't know… that Jennifer is just kind of desperate to be included in his life at this point, which is a weird thing to be saying about Jon Hamm's girlfriend of 14 years, but that's what their body language has been saying to me.
Well, The Enquirer has an interesting story about Jon and Jennifer. Who knows if any of this is true, but it would go a long way to explaining why their relationship seems somewhat rocky these days:
Jon Hamm's longtime love hit him with a "marry me or else" ultimatum – and Jon Hamm told her to take a hike! Jennifer Westfeldt, 42, has dated Hamm for 14 years, and she recently demanded they tie the knot, sources say.

"Jon and Jennifer have talked marriage before, but he's always shied away from it," said a pal. "Now, Jennifer's at a stage in her life when she wants stability, security and a family. So she worked up the nerve and told Jon it was time to get married or she was moving on."

When she did Hamm went through the roof, said the source.

"Jon angrily told Jennifer that a wedding was not in their future," revealed the pal. "He said, 'If you want to get married, go right ahead. There's the door. Go find someone else to marry because it's not going to be me!' Jennifer was devastated. She broke down in tears and Jon stormed out."

Hamm has recently been living it up on his 'Mad Men' success, said the source. "Jon's like a kid in a candy store these days, and he made it clear that he doesn't want the party to end. Jennifer backed down, but now she's miserable."
[From The Enquirer, print edition]
When Jennifer was promoting her film, Friends With Kids, she did some interviews in which she discussed her life with Jon in pretty direct terms. I got the feeling that she stayed with him all of these years because she truly loved him, but that as she's gotten older, she's begun to wonder about all of the things she's given up (marriage, children) to be with him. I just got the feeling that HE is the one saying "no" to marriage and kids, and she just goes along for the most part. Maybe she's trying to get some stuff that she wants now? I feel like I just have to put this out there: what would it look like to have a single-and-ready-to-mingle Jon Hamm on the loose in Hollywood?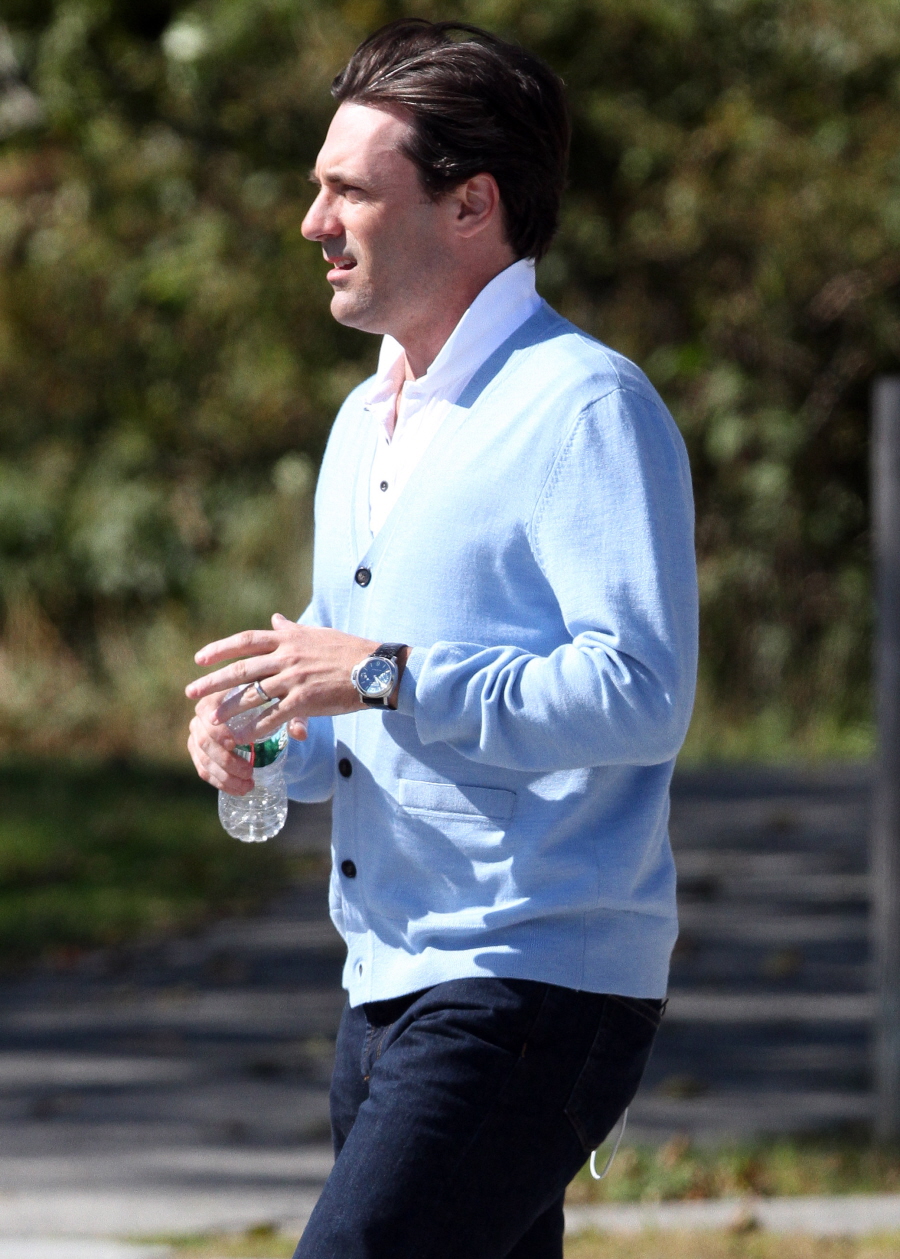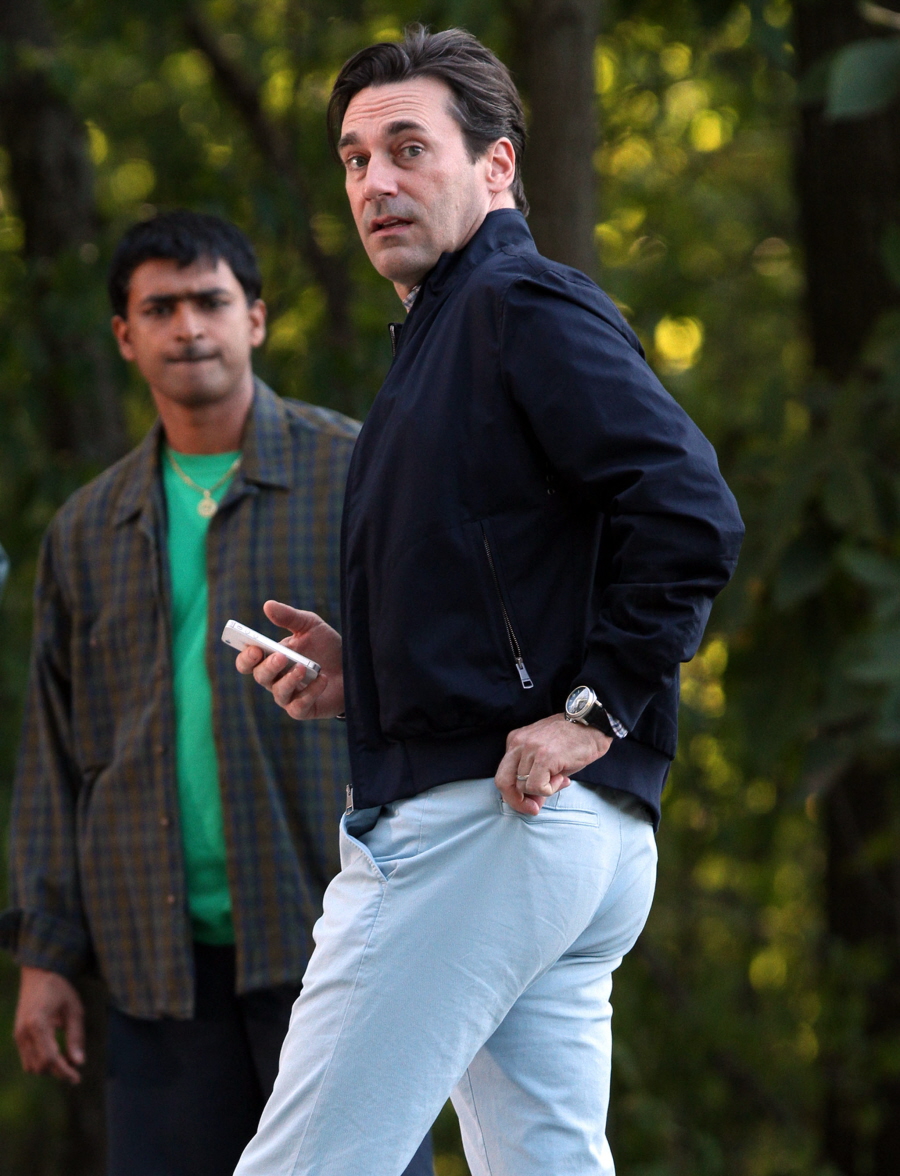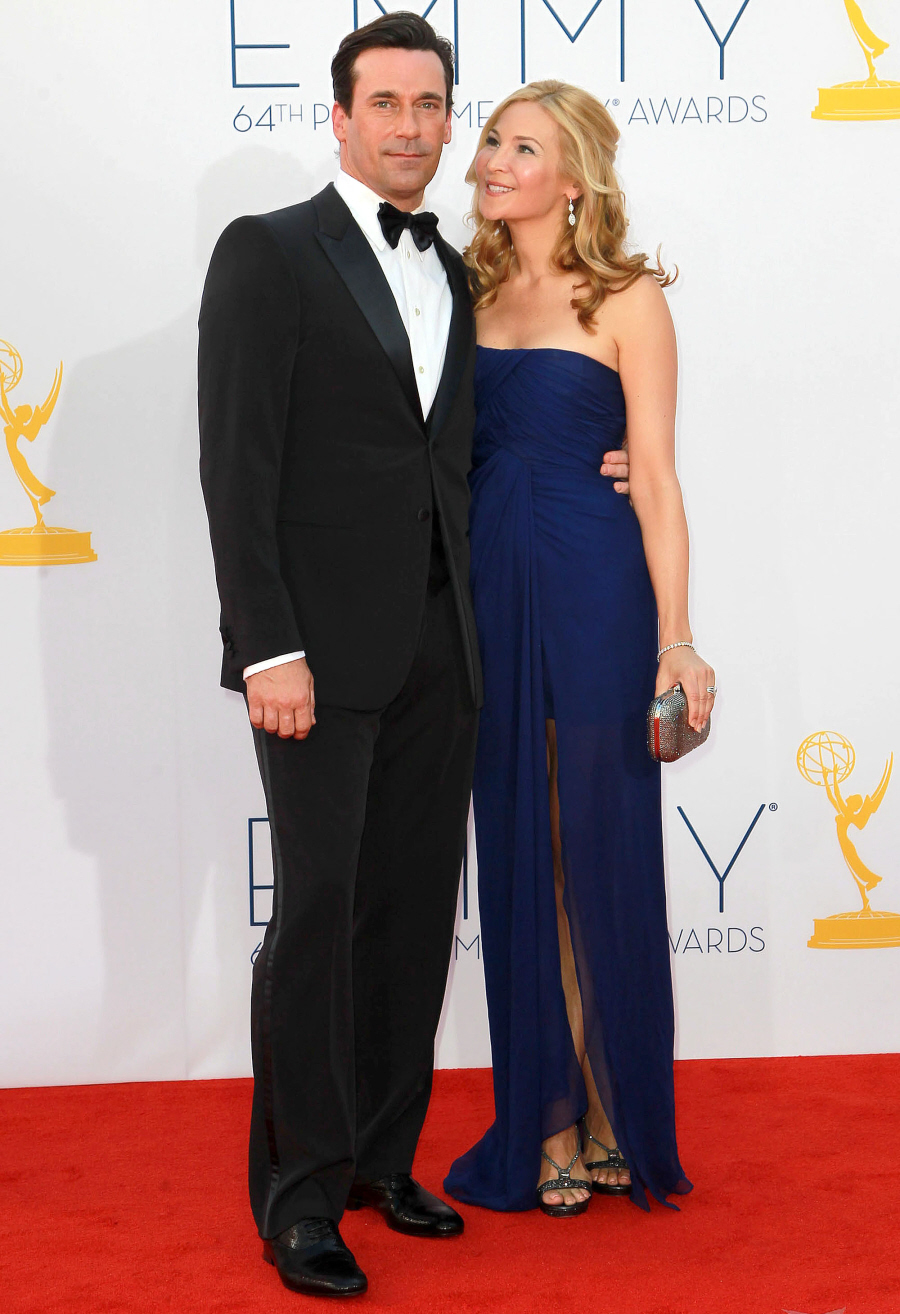 Photos courtesy of Fame/Flynet and WENN.